If you are anything like me, the first area of skin that the cold winter air affects is my hands. I despise the feeling of dry, cracked hands and hate the look of broken cuticles. Thankfully, I have discovered two products that have saved my hands and nails this blistery winter.
The first is Aveda Hand Relief. Believe me when I say there is not a more powerful hand cream out there. I once read that climbers on Mount Everest tested out hand creams and this was the only one that healed their cracked hands. While I cannot verify if this story is true, I certainly beleive it is, based on the results I have witnessed! I even have my hubbie hooked on this hand cream, and love the unisex herbal scent.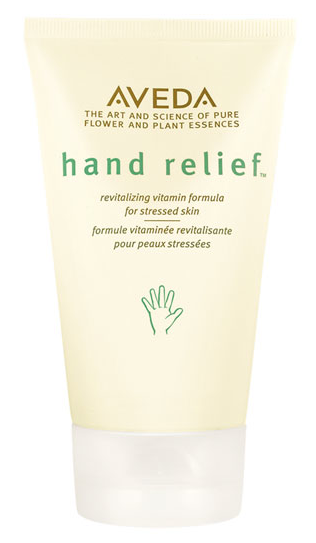 The other product that has saved my hands, and particuarly my nails, is Essie Apricot Cuticle Oil. I apply this to my cuticles each night before bed, after slathering my hands in hand cream. I love the scent, the easy brush application and have noticed this product helping to keep my polish look better longer.
It's been a brutal winter for almost all of us, so show your hands and nails some love and treat them to these products pronto!
Stylishly yours,