Happy Tuesday, friends!
When I asked for input regarding content for the New Year, you all overwhelmingly replied that you want to see more health/wellness, fitness and healthy-eating tips here on the blog. And I LOVE that! As a busy mama on the go, I am always looking for simple ways to incorporate healthier, cleaner living into my life and my family.
Several of you specifically asked for easy, healthy smoothie recipes, and I immediately knew who I had to ask to do a guest post :: my long time friend, Brooke Brennan, who in my opinion is the "Smoothie Queen."
Brooke and I were good friends in high school, then lost touch in college and reconnected a few years ago over Instagram! Before we dive into the delicious recipes, here's a little about Brooke, and then I will let her take it away!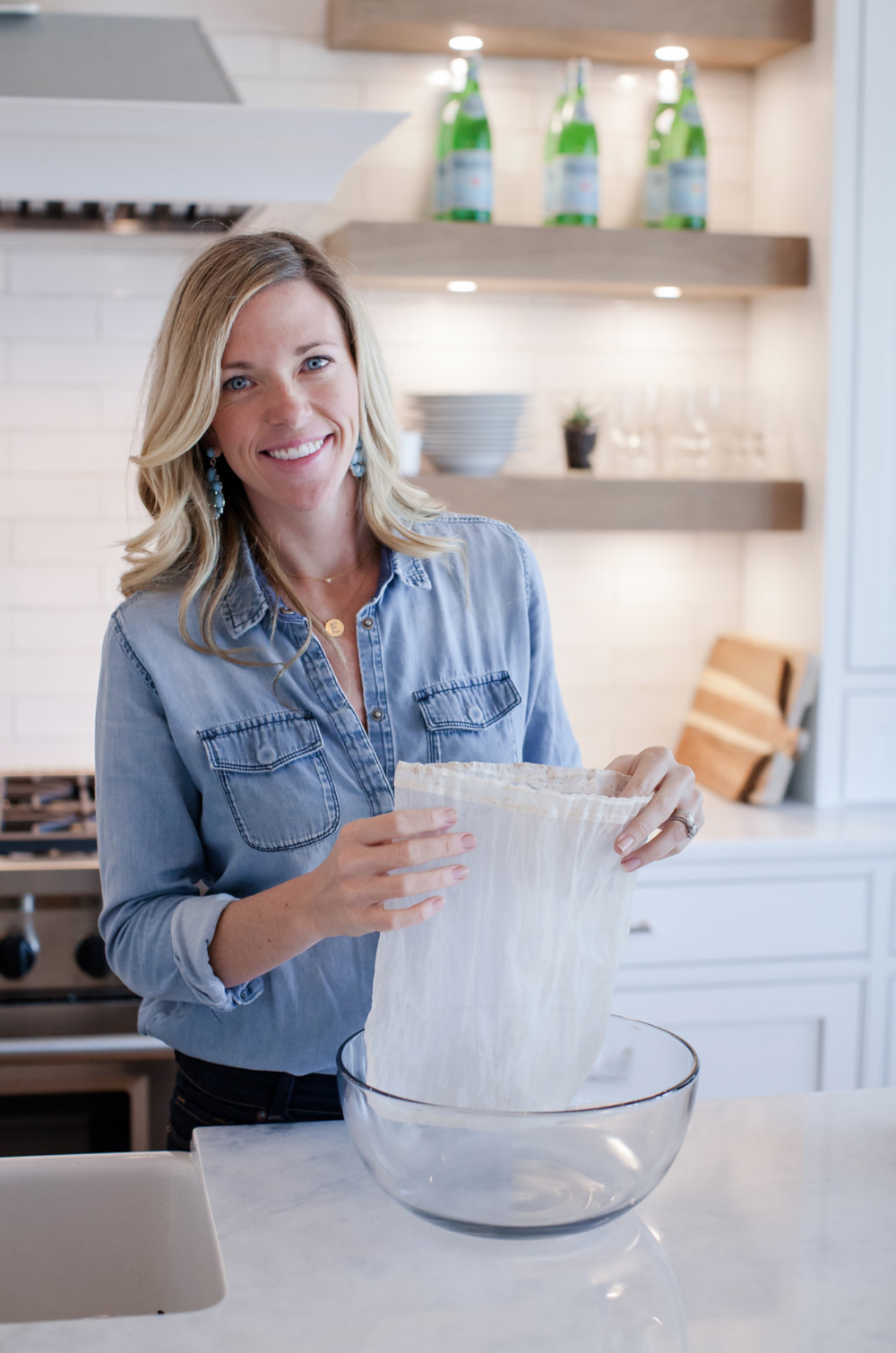 As a wife, mother of two and owner of her own Health Coaching business, Brooke knows firsthand the challenges of maintaining a balanced, healthy lifestyle for herself and her family. She understands the juggle, the hustle and the stress of making it all come together every day. And, she has learned that you can't do it alone. As a Certified Health Coach and member of AADP and AHHA, Brooke has dedicated her life to offering practical support, accountability and coaching to women, men, families and businesses on a journey towards optimal health. Head over to Brooke's website & blog here and be sure to follow her on Instagram, too!
The new year is such a great time to set intentions for adding healthy routines into your life. One way that I have found to stay on track (and that I coach clients to do, too!) is to start the day off on a healthy note. So often, one healthy routine will lead to another!
A fast and easy way to do that is to start the day off with a smoothie. They are the perfect way to pack lots of nutrients, protein, fats and flavor into an on-the-go cup and sipped all morning long. Or, for us, in the school drop off line!
Most smoothie recipes can even be made the night before so you can literally just grab it and go!
There are so many different ways to create smoothies for any taste- the three recipes below are perfect for the entire family. I will make big batches of these for my husband and our little one's Evan (7) and Edie (4) before work and school. The morning flow is just so peaceful when breakfast is easy like this.
Each of the recipes below makes one large or two small smoothies. All you have to do is blend the ingredients in a high-speed blender for about 2-3 minutes and you are ready to sip!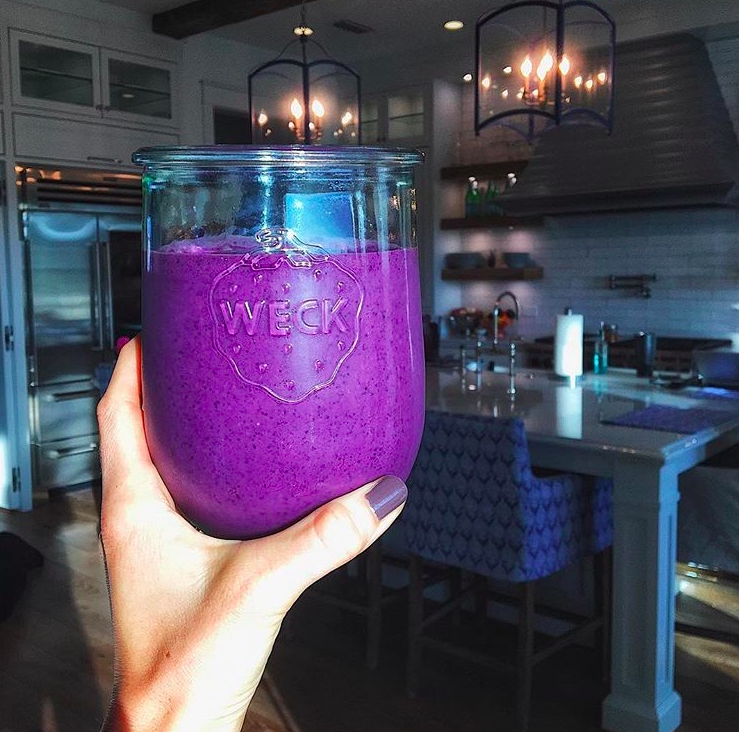 Blueberry Muffin
· 1 ½ cups unsweetened nut milk
· ½ cup frozen wild blueberries
· 1 frozen banana
· ½ cup frozen, riced cauliflower
· 1 small summer squash, ends trimmed
· 1 scoop of vanilla protein
· 1 teaspoon almond or cashew butter
· splash of pure vanilla
· ¼ teaspoon ground cinnamon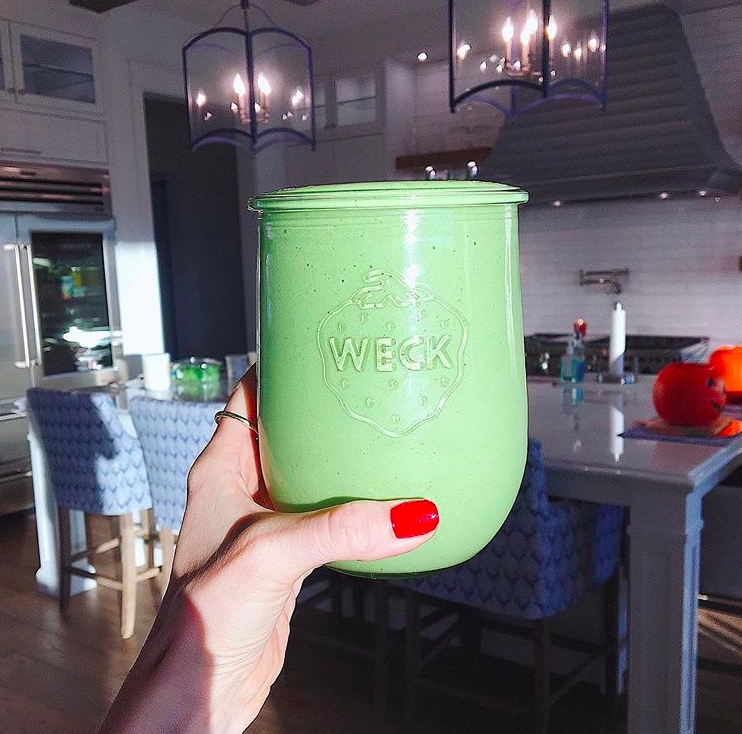 The Green One
· 1 ½ cup unsweetened nut milk
· 2 big handfuls of spinach
· ½ cup frozen, riced cauliflower
· ½ cup frozen mango
· ¼ cup frozen peaches
· ½ a frozen banana
· 1 scoop of vanilla protein
· 2 tablespoon fresh lemon juice
· splash of pure vanilla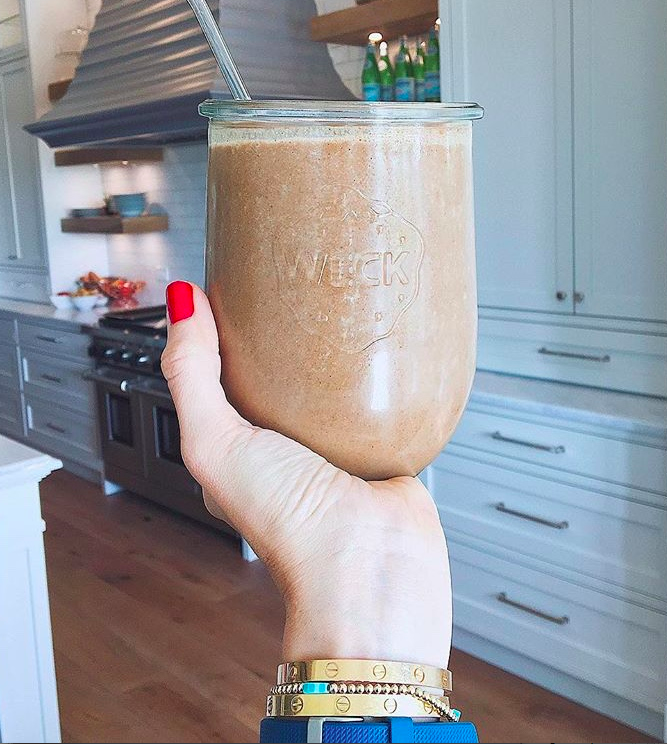 Almond Butter Cup
· 1 ½ cups unsweetened nut milk
· 1 frozen banana
· 1 tablespoon almond butter
· 1 scoop vanilla protein
· 1 tablespoon cacao or cocoa powder (unsweetened)
· 1 medjool date, pitted
· splash of vanilla
· pinch of salt
· big handful of ice
Here are a few things that we always keep on hand to make delicious smoothies:
· Really good vanilla protein.
o Find one that fits your price point and your nutritional goals. They are lots of plant based and whey options out there.
o I recommend Vital Proteins, Ka'chava Tribe, Perfect Fit by Tone It Up
· Raw cacao powder to create any chocolate smoothie (you don't need to buy chocolate protein, too. This is a money saver!)
· Natural sweeteners: medjool dates, raw honey or maple syrup.
· Nut butters. Adding fats to your smoothie will help you to stay satisfied for longer. I always opt for unsweetened butters where the only ingredient is the nut!
· Stock your freezer with goodies: bananas, berries, coconut meat, a'cai, mango, pineapple, avocado and riced cauliflower are all great things to keep on hand.
o Cauliflower goes undetected in a smoothie but adds great thickness and a serving of veggies! Give it a try, I promise you won't know it is there!
o I made the mistake early on of freezing my banana with peels on and had to wrestle and fight them out- save yourself the step and peel them before you freeze them.
· Unsweetened nut milk. My favorites are New Barn and Califia Farms.
Let your smoothie creations be a time for play and fun! Food should fuel you, be delicious and most importantly make you smile! Enjoy making these smoothies for yourself or for the one's that you love. If you have any questions about healthy smoothies or getting healthy this year don't hesitate to reach out!
BB
Contact Brooke via her website http://brookebrennanwellness.com. Head over to Instagram @b.b.wellness to follow Brooke on the daily. You will LOVE her cooking/recipe/healthy living inspiration on Instastories, too!