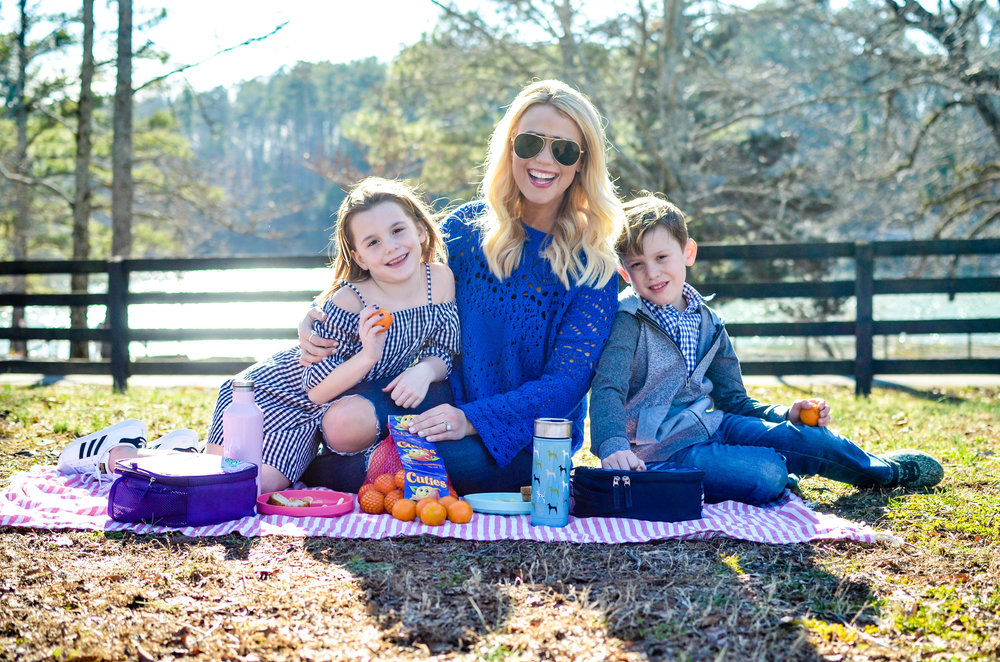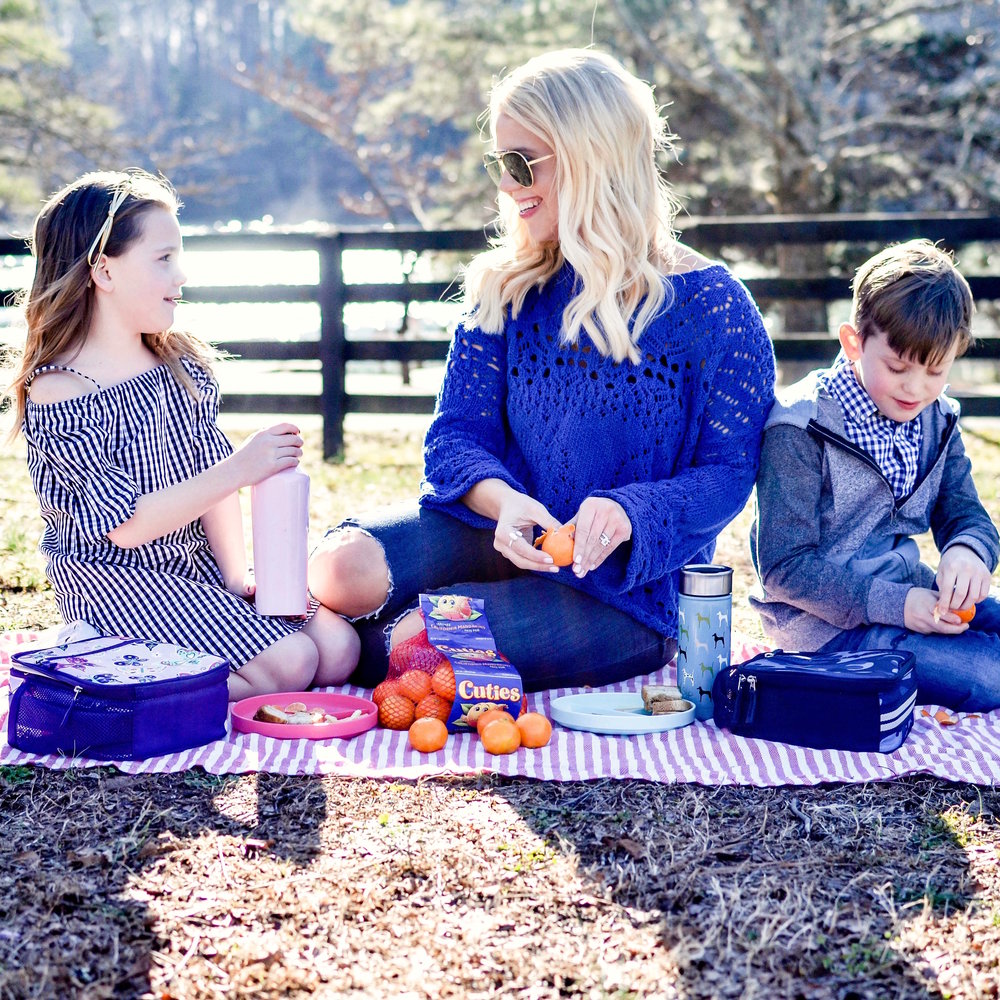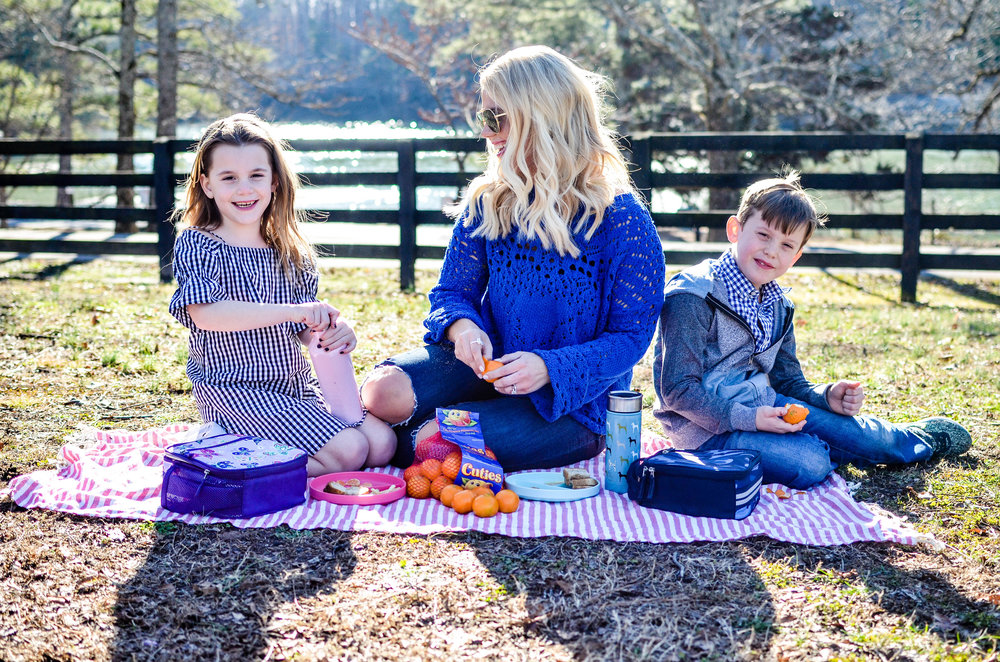 Happy Wednesday, friends!
I am excited to team up with family's favorite brand of fruit, Cuties, today! If you aren't yet familiar with Cuties, then I am thrilled to introduce you to this amazing little citrus fruit. These little clementines are sweet, seedless and, best of all, they are easy to peel. This is the one and only fruit my family ALL enjoys and we keep our fruit bowl stocked with Cuties all season long. As a mama, I am always happy to see my kids reaching for fruit, especially citrus jam packed with sunshine and vitamin-C!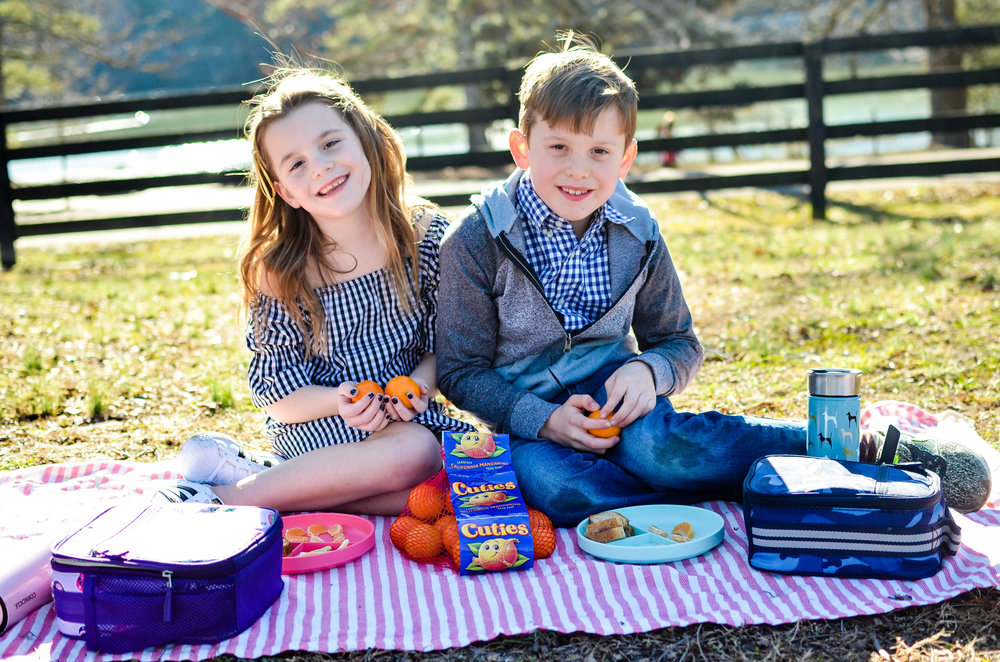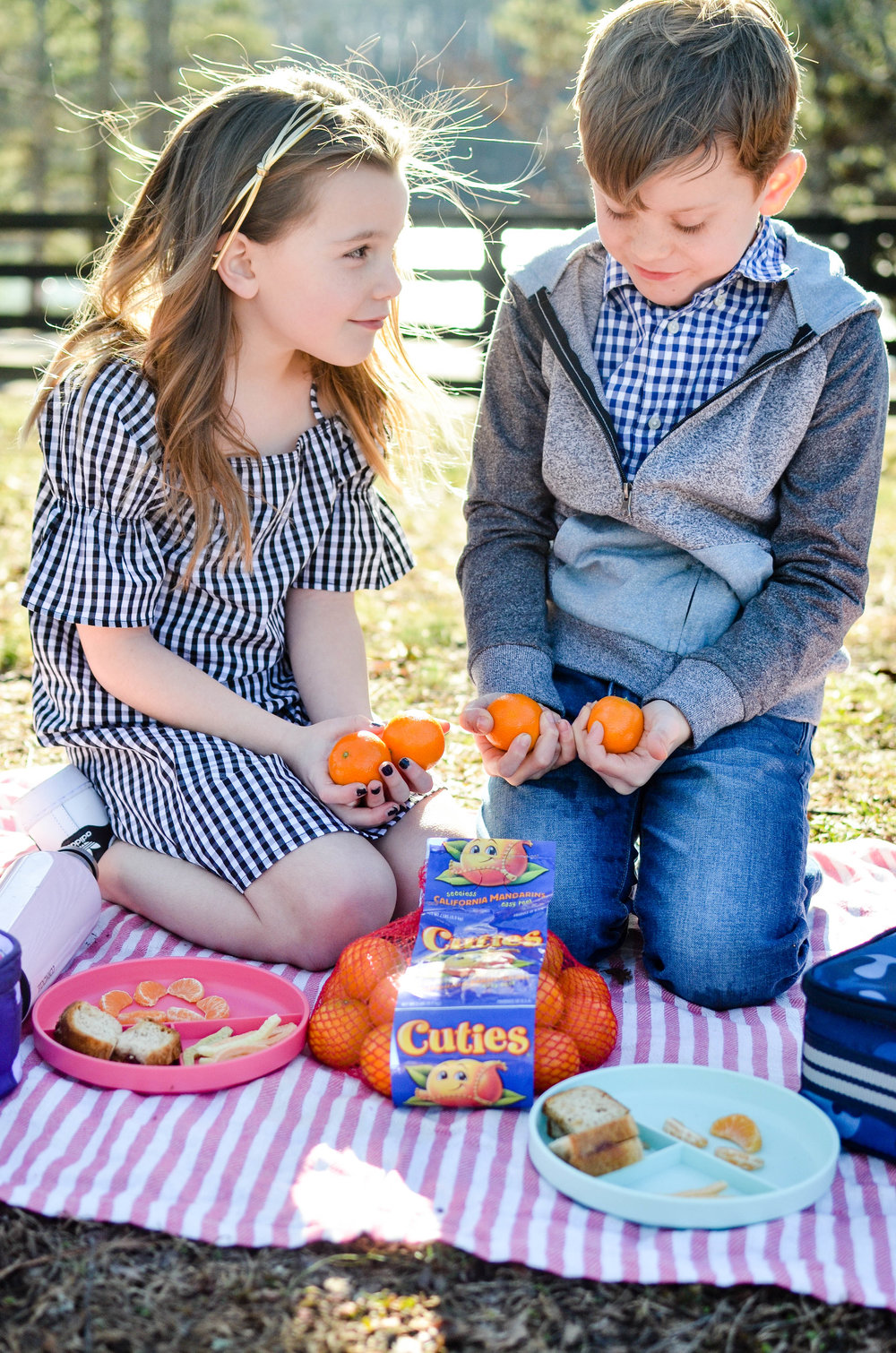 Because Cuties are so delicious and kid-friendly, they are our go-to fruit to pack for picnics, play dates and school lunches. Whenever we head out for a play date at the park, I like to pack an entire bag of Cuties, so there are plenty to share with friends. Cuties never fail to be a crowd pleaser! My kids also love making shapes and fun "food art" with Cuties, providing some entertainment and creativity as they eat healthy!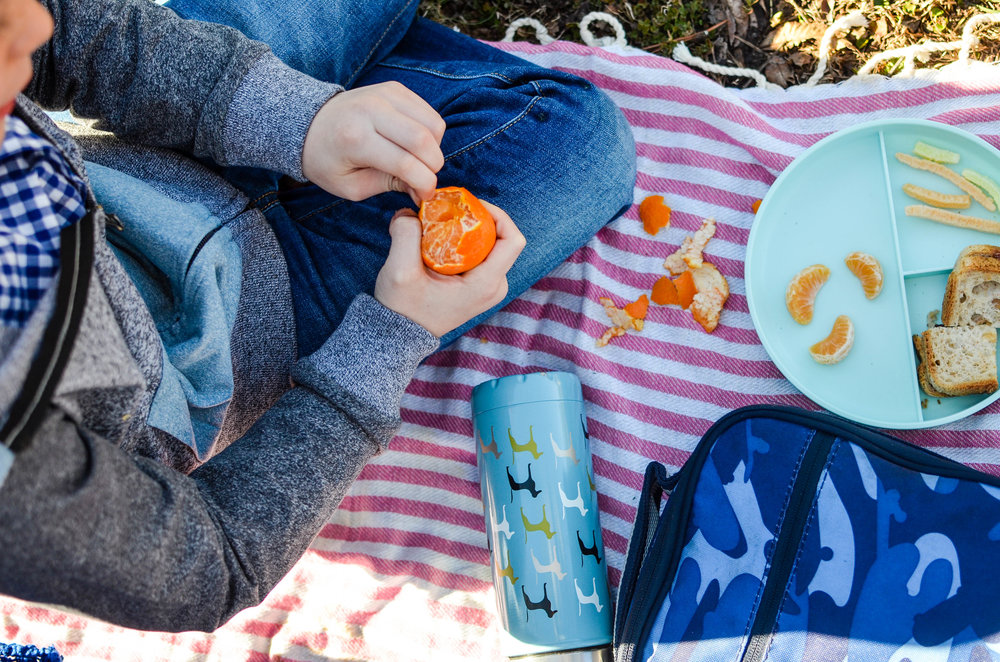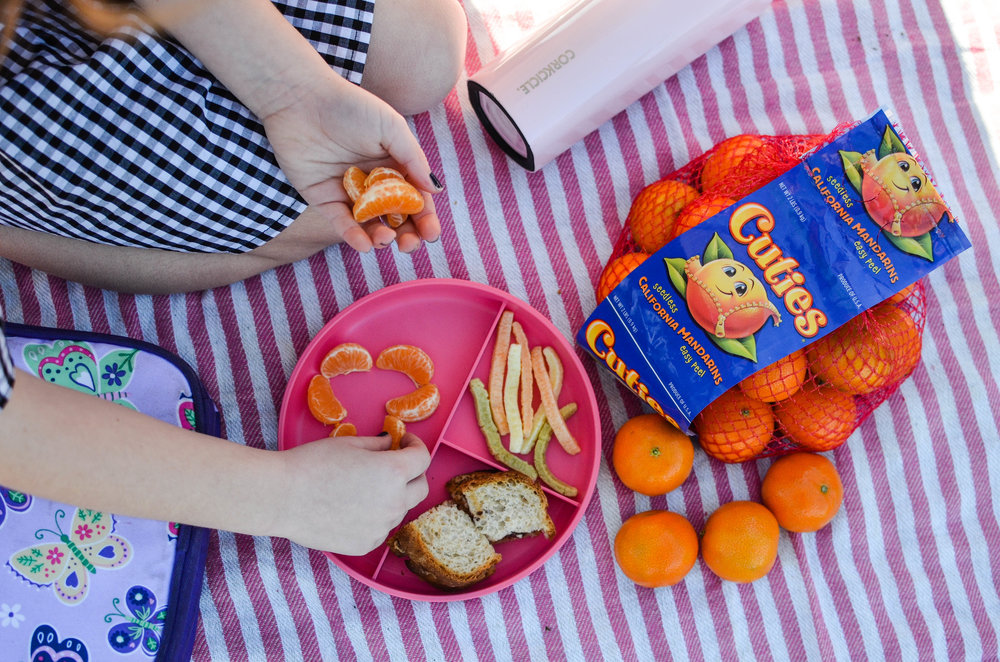 I love that Cuties is helping bring recognition to Random Acts of Kindness Day coming up on February 16th. Whether it's volunteering at a food bank or shelter, giving a
care package to someone in need, or simply helping a stranger with a small task, this is the perfect opportunity to include your kids and loved ones in giving the gift of
random acts of love and service. Of course, surprising someone with a bag full of Cuties is always a great way to show kindness!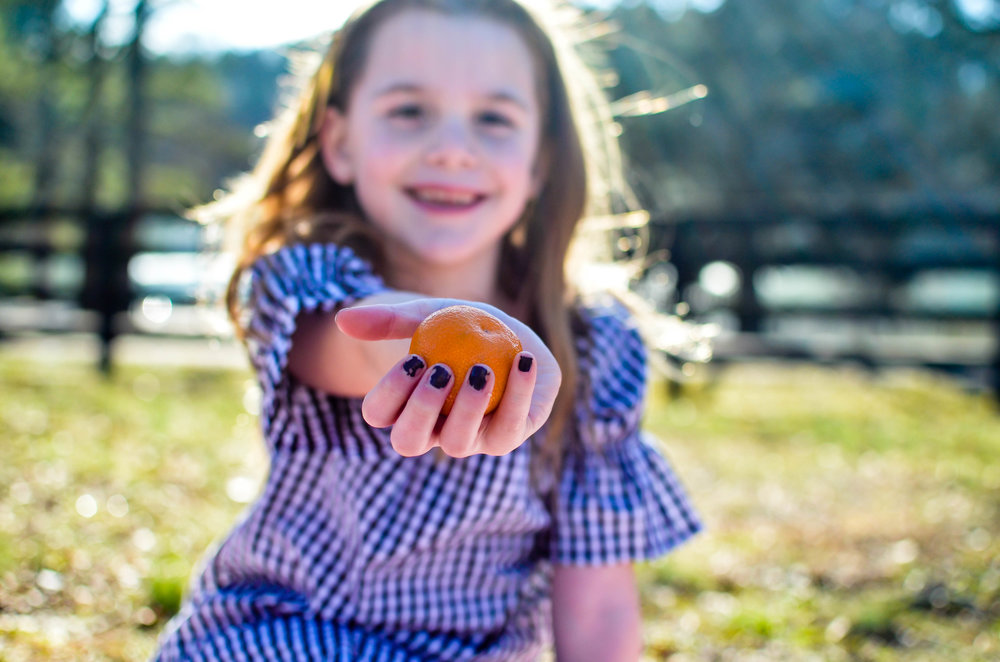 Be sure to pick up some Cuties next time you are at your local grocery store, and enjoy spreading the sweetness and sunshine!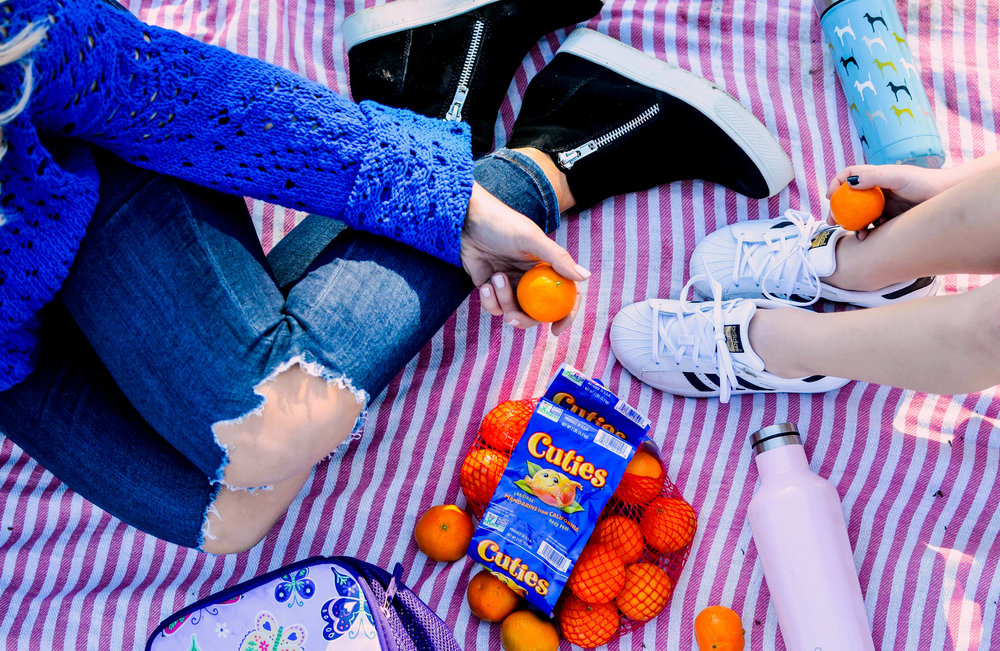 Stylishly yours,

shop our outfits :: Lily's dress | Lily's sneakers | Lauren's sweater | Lauren's jeans | Lauren's sneakers | Jack's hoodie | Jack's shirt | Jack's sneakers | picnic blanket | pink water bottle | blue water bottle | lunch boxes
This post is sponsored by Cuties via Collectivity. All opinions are my own.