Happy Friday, y'all!
Since we're all friends here, I'm going to keep it real :: I had some trouble coming up with a blog post this week.
I mean, should I post about the perfect summer bootie? (Minds out of the gutter, people… this isn't that kind of blog.)  Or do I go with the pros and cons of the overalls trend?  (Here's a hint :: there are only cons.)
But then, inspiration struck, in the form of a text from my friend (and Edit client), Jen.  Everyone wave hi to Jen, and thank her for saving my post this week.
Jen texted me a picture of her date night outfit, and y'all?  She NAILED it.  I knew I needed to share with all of you, since A) nearly every outfit I wore this week got covered in baby puke, and B) I thought it might be fun for you guys to see how other readers are incorporating our style "rules" into their outfits.
Here's the lovely Jen: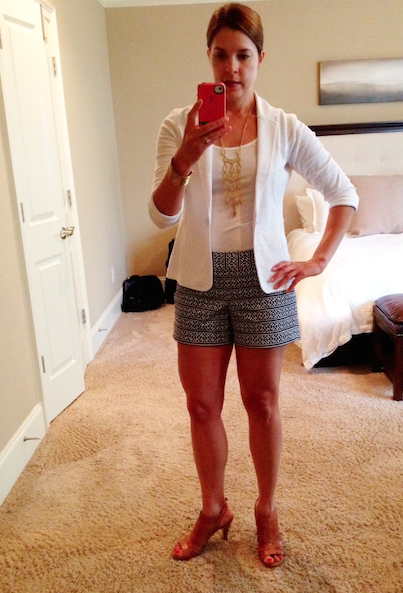 Let's talk about what works here:  everything.  The end.
Just kidding, I'm about to break it down for you.
1.  The White Jacket + Printed Shorts
I mean, can we say sassy fashionista?  Sassonista?  (Yes.  I'll stop now.)  Y'all, a white jacket is PERFECT to pair with shorts during the summer.  It makes her look pulled together, but still totally seasonally appropriate.  Printed shorts keep the outfit fun, casual, and totally on trend.  LOVE, LOVE, LOVE.
Sherri, I really like this look, but it's SUMMER.  90 degrees and jackets don't mix!  How can I copy this look without dying of a heat stroke????
Simmer down, Sally.  If you live pretty much anywhere in the United States, it may be hot outside, but inside, the air conditioning is cranked to approximately 37 degrees.  You'll be fine.  Wear the jacket!
2.  Nude heel + Shorts
We all remember that flats + shorts = no bueno.  Well, nude heels + shorts = your legs look so long and skinny, clearly you must be a model.
And who doesn't love that equation?
3.  The Pendant Necklace
I am loving the way Jen paired her glam pendant necklace (Stella and Dot Kimberly Necklace) with this ensemble. A jacket or vest is pretty much always screaming for a pendant necklace, and this was a perfect choice!
Shop the Look: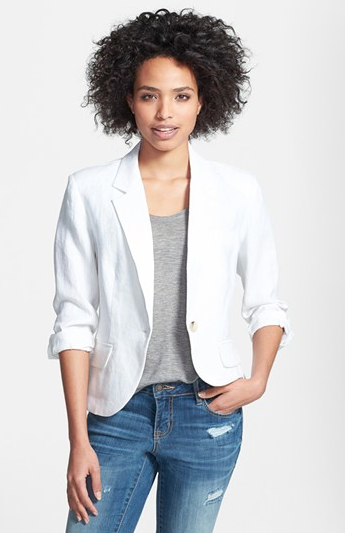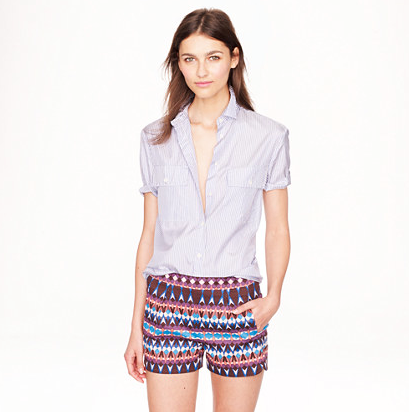 (These shorts are 30% off right now, so really, you're looking at $48.  Which is practically free. You're basically getting paid to wear the shorts.)
(Yes, my husband thinks my logic is adorable and not at all annoying.)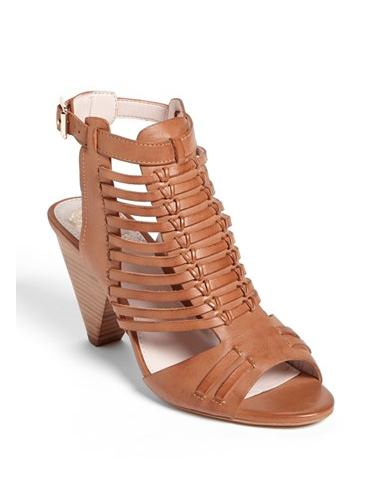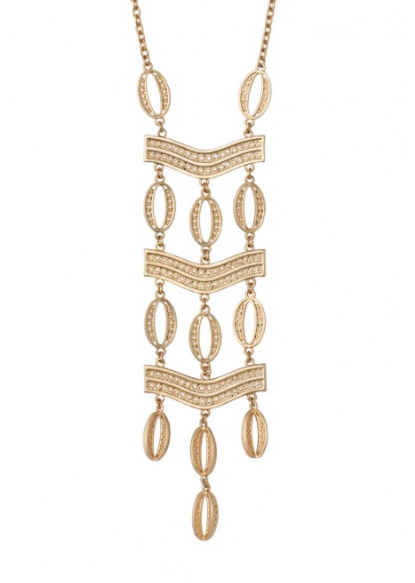 How great does Jen look, y'all? Who's wearing this exact outfit for a date night this weekend?
Yeah, me too.  Except mine will probably be accessorized with baby puke.
Until next time,