Working with clients of so many different ages, styles, and stages of life, I see a lot! But one thing that I continually come across is that you ladies are looking for some comfortable, versatile, and WEARABLE shoes. No one wants to attempt to stumble around in a 5-6 inch heel, including me. I don't care what anyone says, there is NO way that can be comfortable!
Whether you have foot problems, arch problems, or just can't stand to walk in heels, you still want to look put-together and fashionable. Many of us interpret comfortable shoes as, well, UGLY shoes. Say it isn't so! Well, it's not. Throw out your 10 year old clogs & grandma sandals, because I have a solution for you!
I have found that wearing a slight, lower wedge is a versatile option that is just as comfortable as a flat or flip flop, but makes your legs look longer and leaner. What could be better than a FLATTERING shoe that goes effortlessly from day to night, casual to dressy? Wedges are more comfortable than a pump or a stiletto, because they support your foot going all the way back. Here are some of my favorite comfortable, mid-height wedges for your summer fun::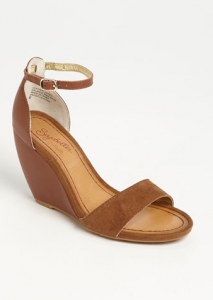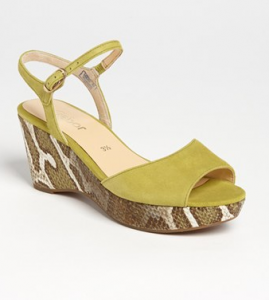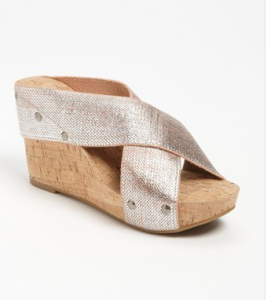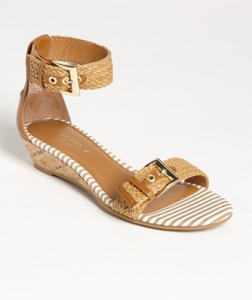 We hope these versatile, comfortable options rids you of your summer shoe woes! Show us your favorite comfortable, mid-wedge for summer & how you like to take your look from day to night. We'd love to hear from you!
A REMINDER :: Later this week, we'll be posting on how to style your boyfriend jeans, and we want to feature YOU!  If you're already rocking this look (and we know you are, you stylish things), then tweet, share, or Instagram a pic of how you wore your boyfriend denim.  Make sure you remember to #editbylauren.  If you'd prefer, you can also email sherri@editbylauren.com with your pictures, by Wednesday, May 22nd.  We'll be selecting our favorite looks to post on the blog, and we can't wait to see what you guys come up with!
Stylishly Yours,