We are only outfits away from finishing our 30 day challenge on Instagram.  Abby, Lauren, and I wanted to share with you some of our favorite looks from the past few weeks.
These ladies have inspired us and we hope it helps you find some life in your closet too!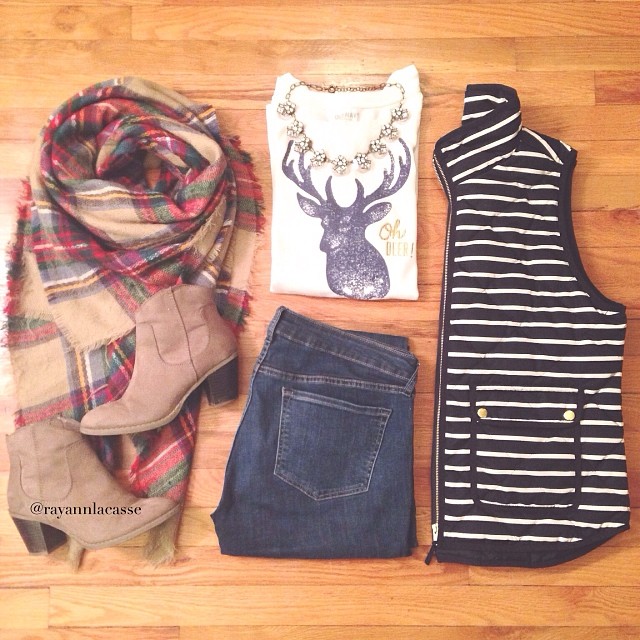 IG gal @rayannlacasse: We love stripes and plaid mixed together.  The graphic tee is a perfect addition.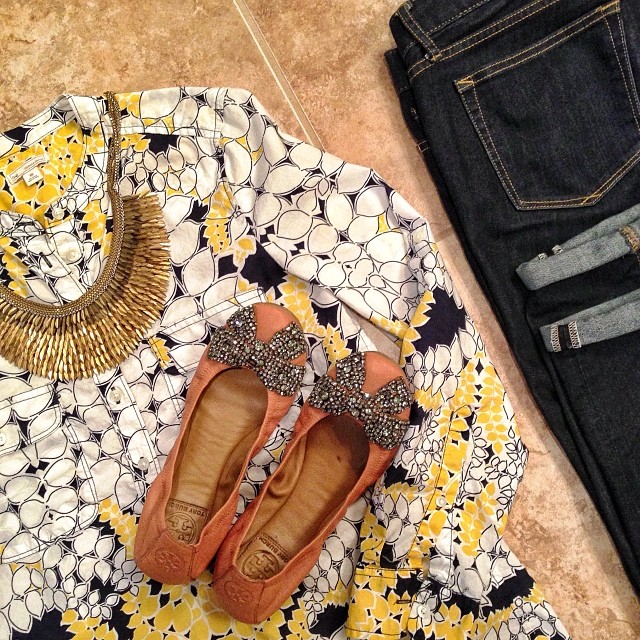 IG gal @gracefulgallimaufry: A bold print, statement piece, and Tory's are a great casual look.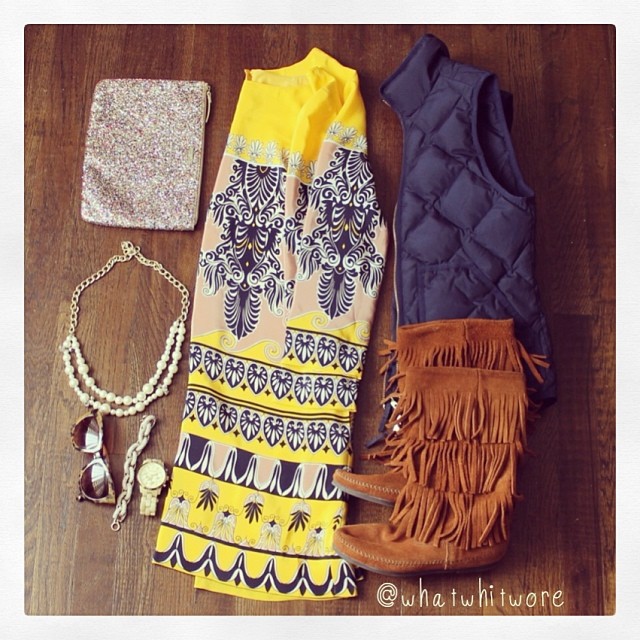 IG gal @whatwhitwore: We love how she styled a great print with fringe boots.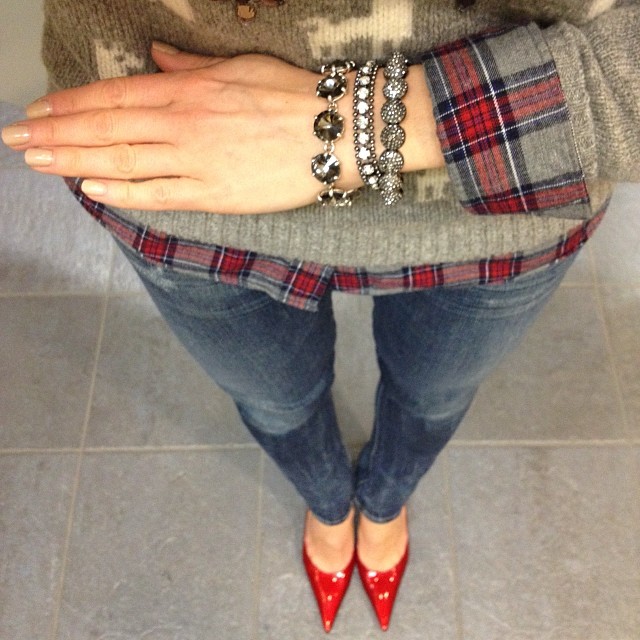 IG gal @lizanderson: Plaid and red pointy toe pumps are two "must have" favorites.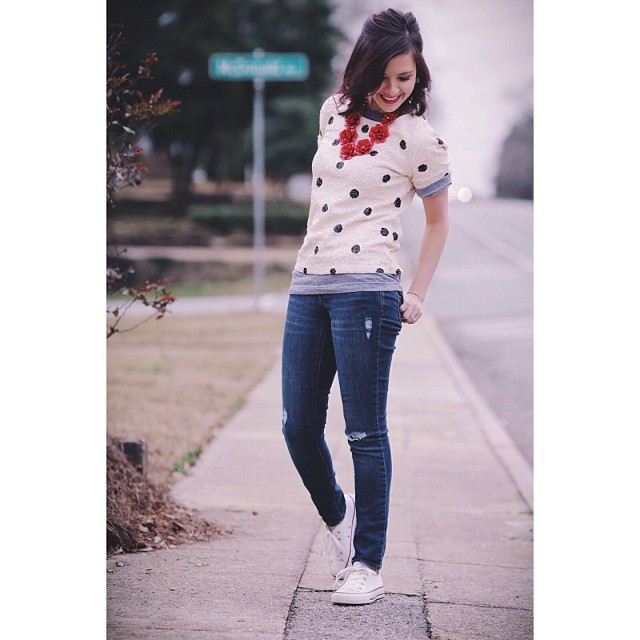 IG gal @_kayleedaily: How cute are sequins dressed down with ripped jeans and chucks!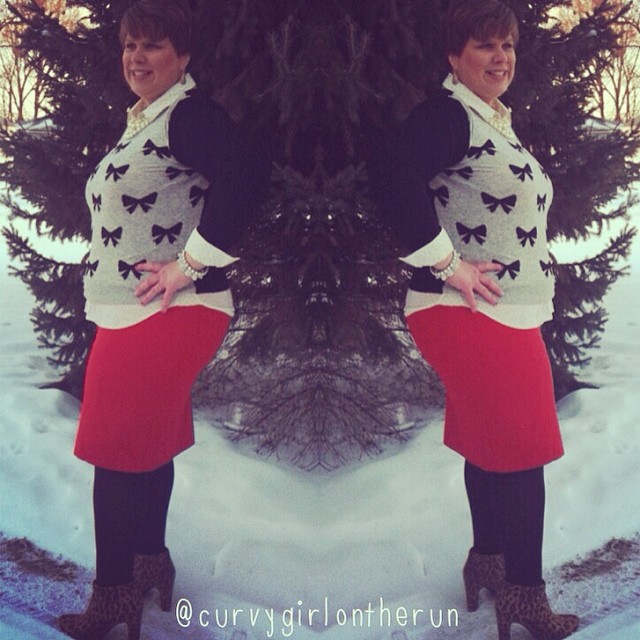 IG gal @curvygirlontherun: You can't go wrong with bows, leopard, and a pop of color.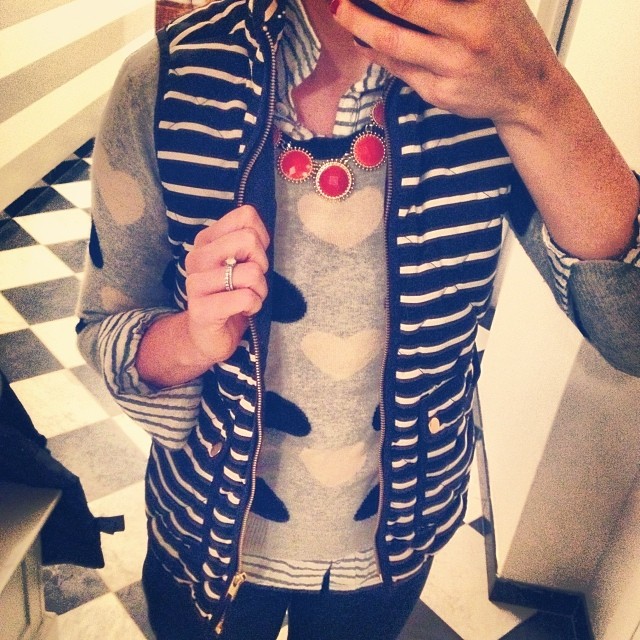 IG gal @lifealawife: Stripes and stripes mixed with a print – adorable!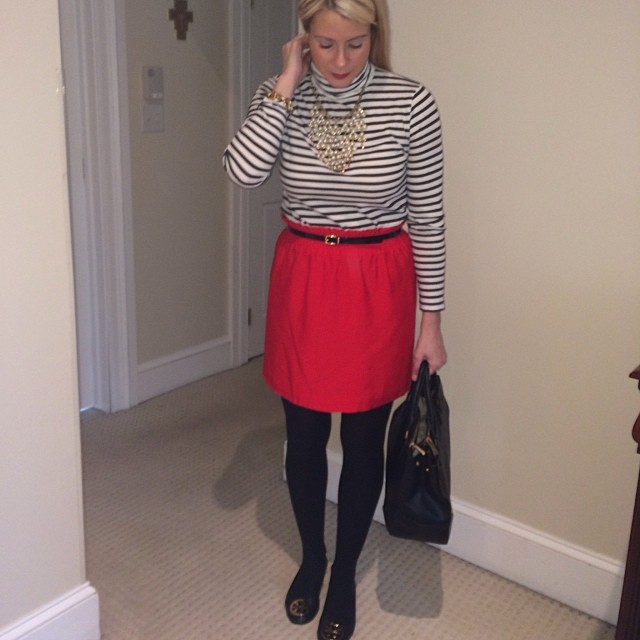 IG gal @melissabsmiles: Classic stripes with a bold color and fun jewels is always a winner.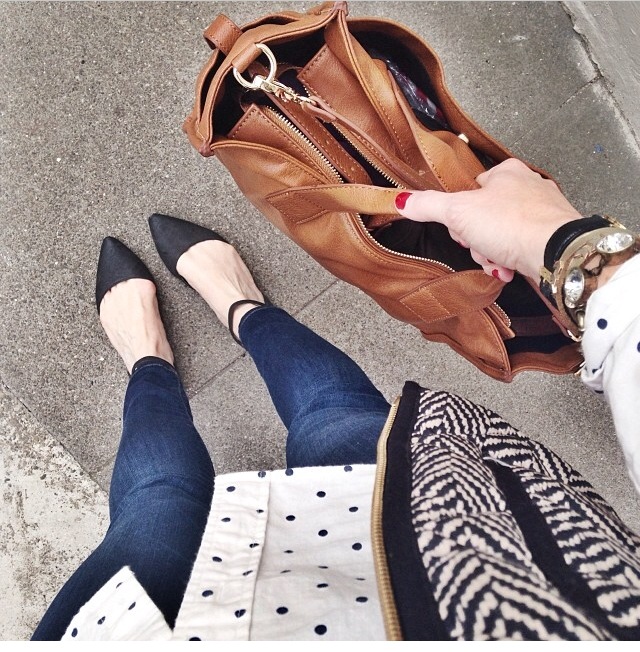 IG gal @pipercase: Print mixing at it's finest!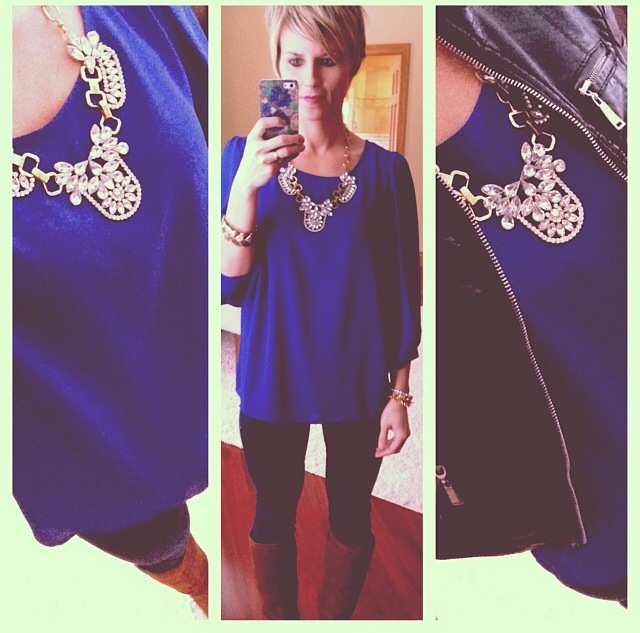 IG gal @haleybaur: We love the cobalt dressed up with a little bling yet still casual and comfortable in leggings and boots.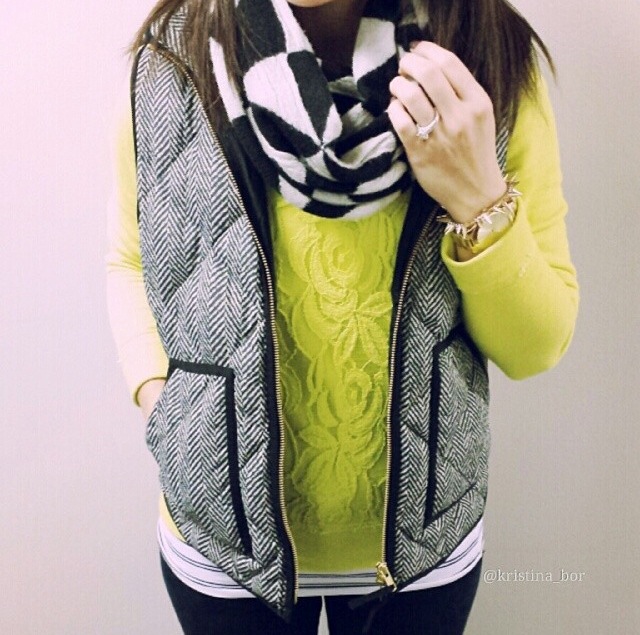 IG gal @kristina_bor: We love how she mixed print and texture in her casual outfit.
I wish we could keep going and going.   There are a lot of fabulous fashionistas out there with great ideas and inspirations for your own closet.  Check them out on Instagram using #30dayclosetremix to find your new look!
Happy Shopping!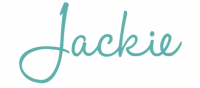 and the Edit Team