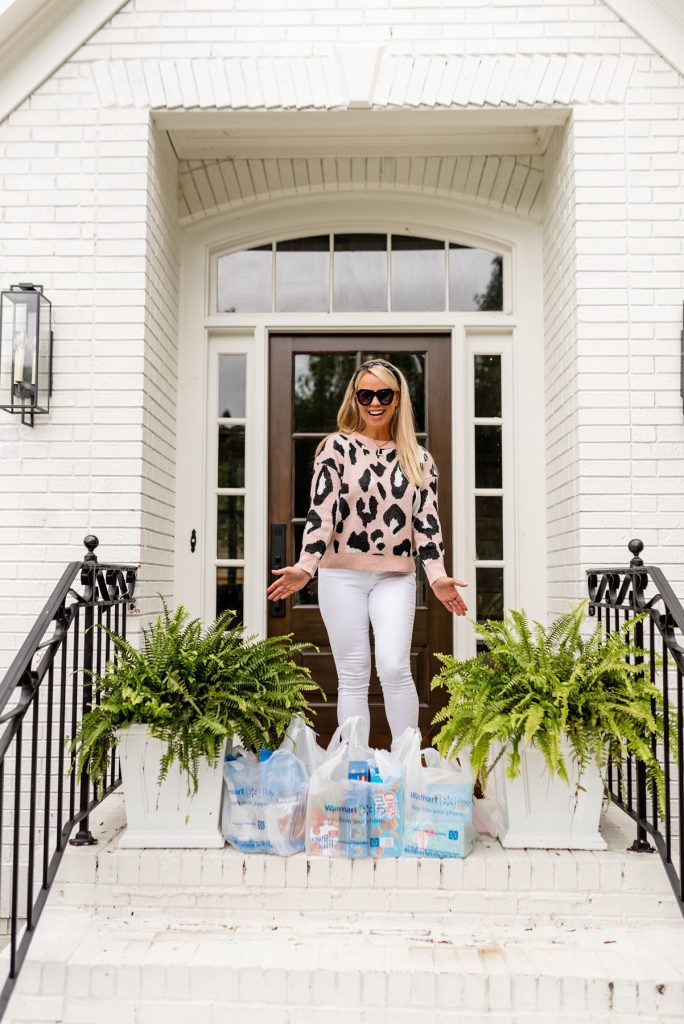 sweater | jeans | similar sneakers | similar sunglasses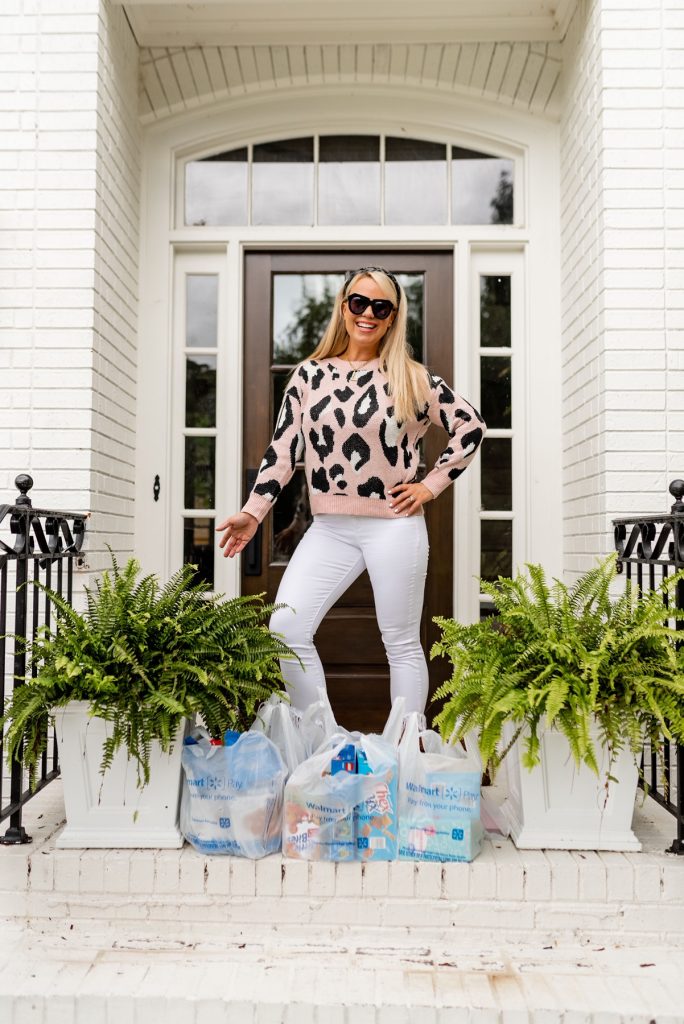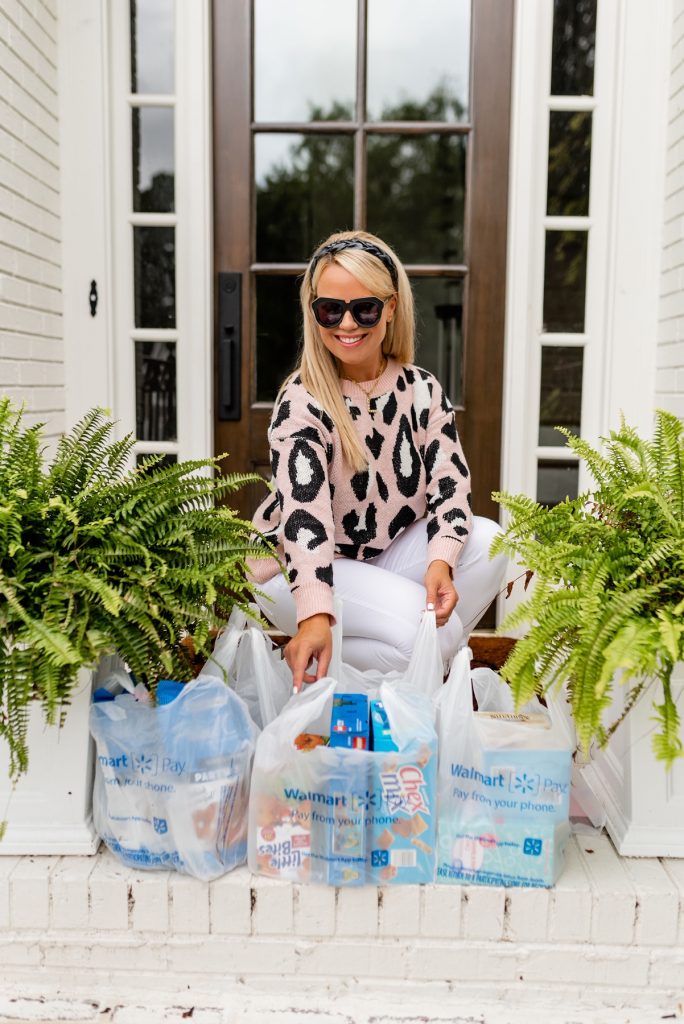 Back to school crazies? Working from home? Renovating your house? I can relate to ALL of these things right now. Life is BUSY, FULL and chaotic for me, like most of you! Thanks to Walmart Express delivery, my life just got A LOT simpler and less-stressful!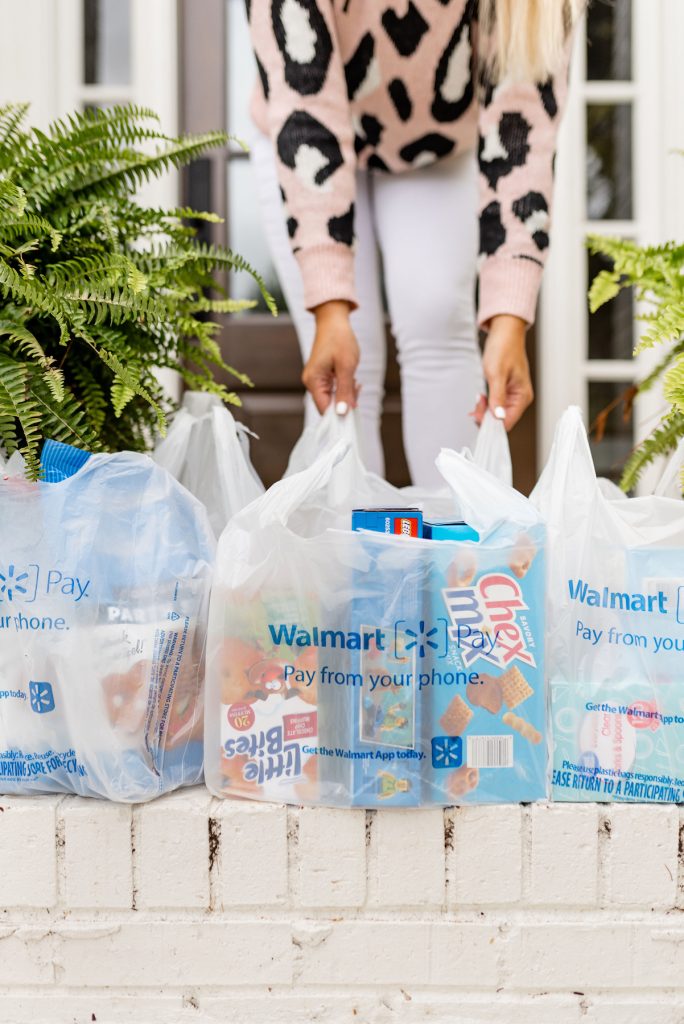 I am so grateful to recently learn about Walmart Express delivery. Not only can groceries be delivered to your doorstep in two hours or less, but also household essentials, over-the-counter pharmacy, personal care, tech accessories, toys, diapers and more. Talk about ultimate convenience!
As you can see, our kitchen is currently under-construction, so Walmart Express delivery has been a tremendous time-saver and stress-reliever. Our orders recently have been full of paper goods & easy-to-fix snacks and lunches, school supplies and Legos to keep the kids entertained in the midst of renovation chaos. I was happy to also get my favorite mascara and laundry detergent delivered in a pinch!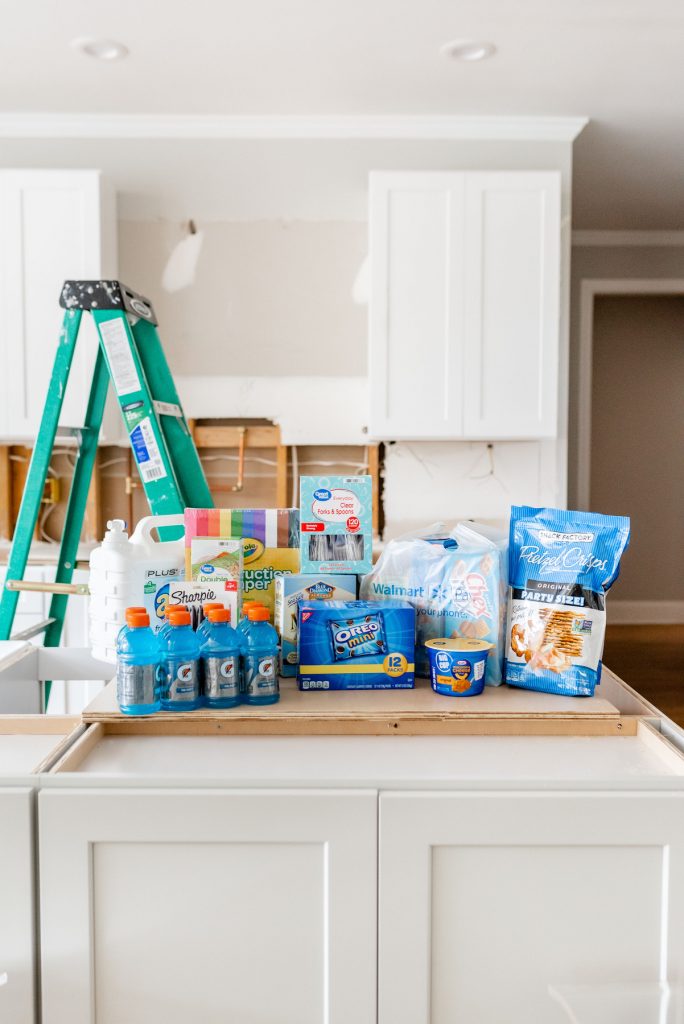 Walmart Express delivery is available every day 10am – 6pm, and offers Walmart's everyday low prices, meaning you can the same prices you would pay in store, without markups! Click here to learn more and to get started on your first Express delivery order.
Walmart Express delivery is subject to availability at select stores. Standard delivery fee and/or Express delivery fee may apply. Minimum order applies.
Stylishly yours,
Lauren
Thank you to Walmart for sponsoring this post. All opinions are my own.