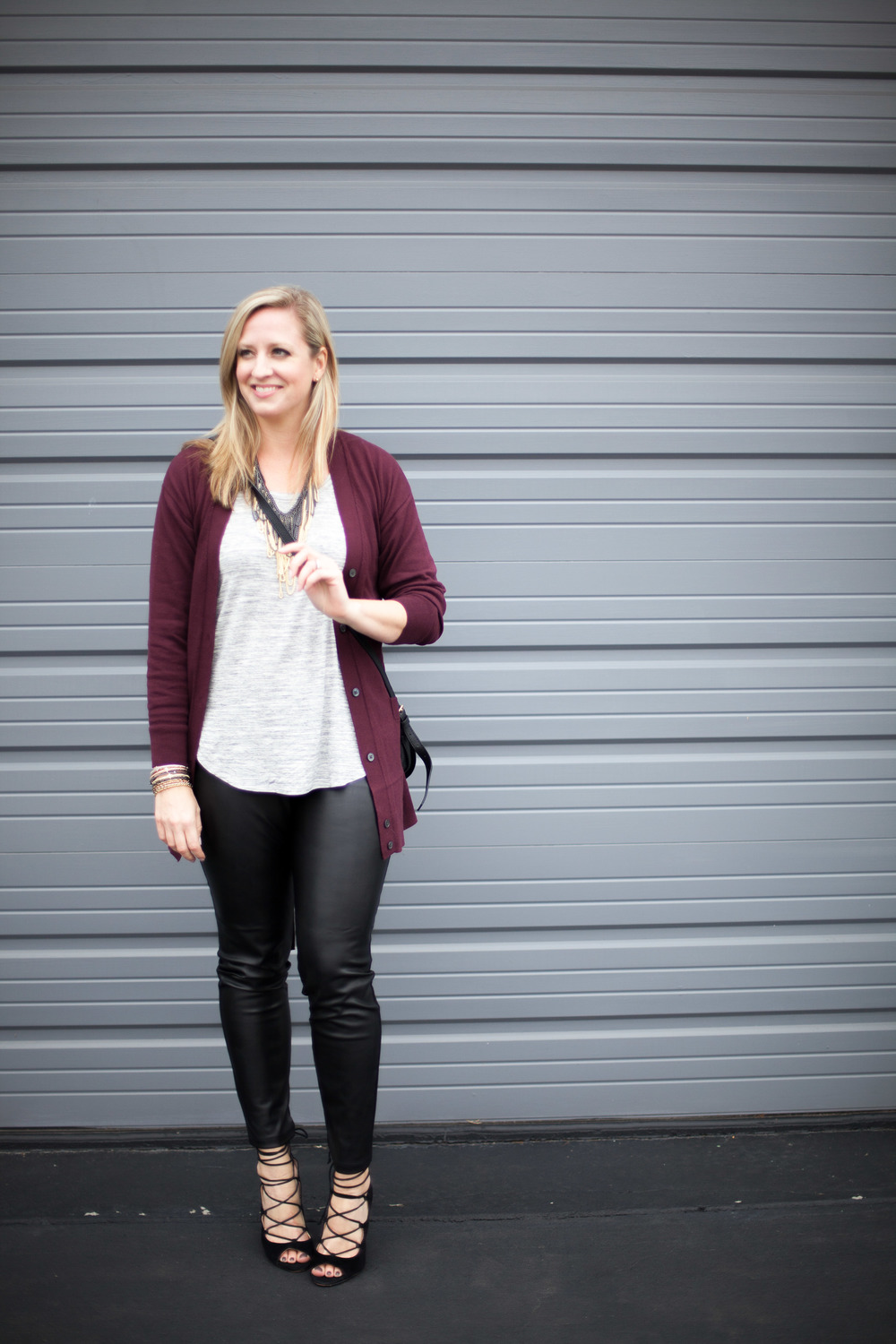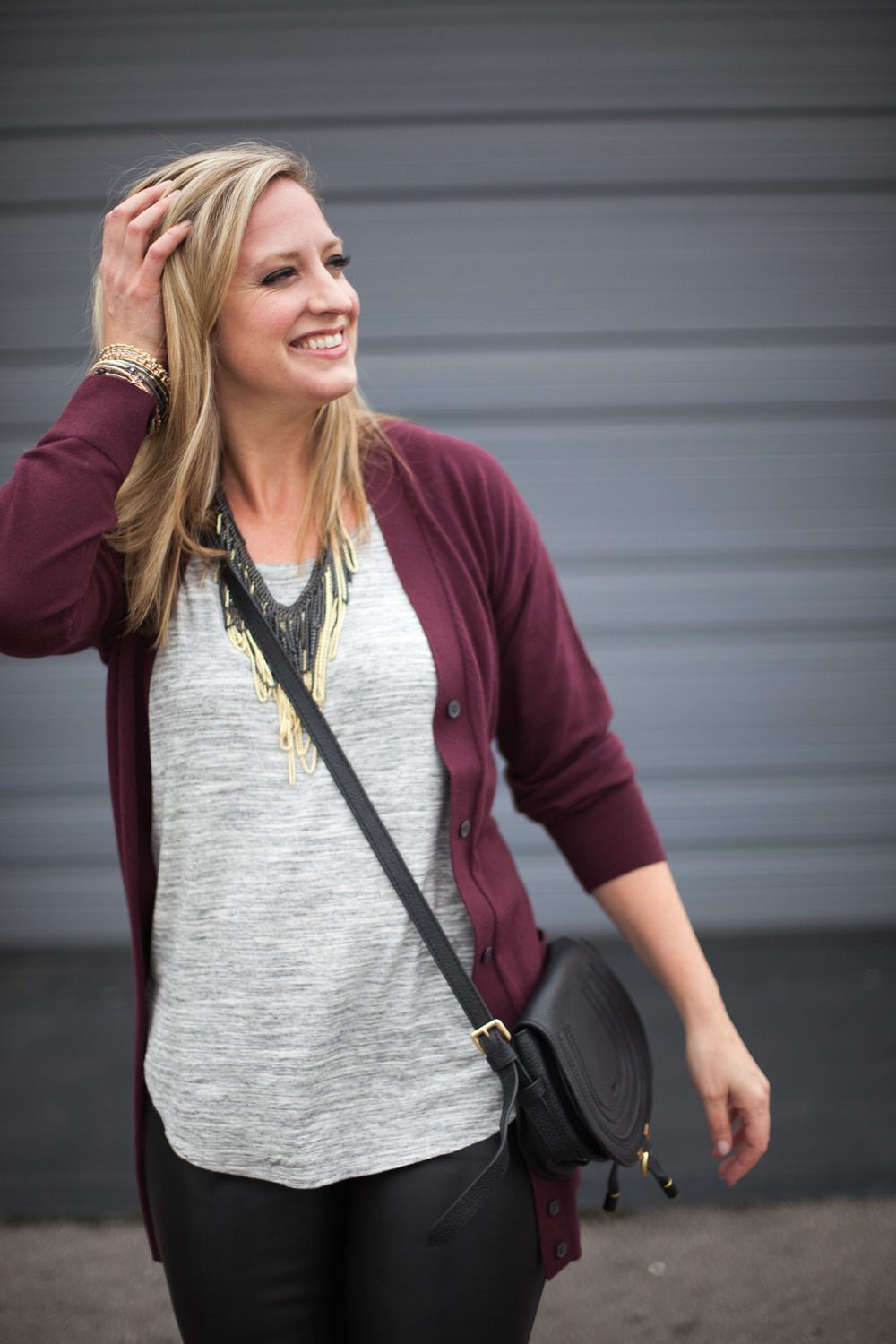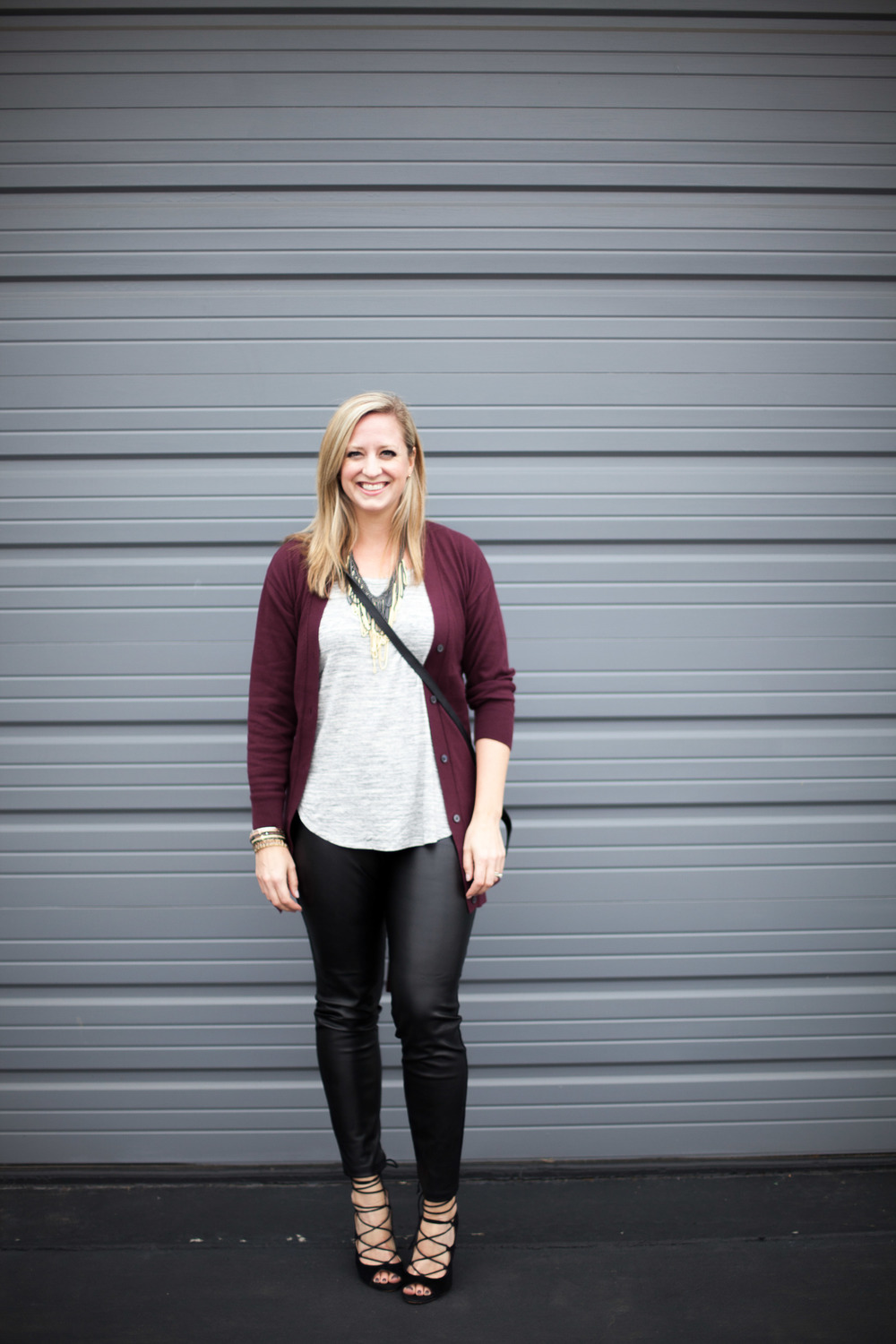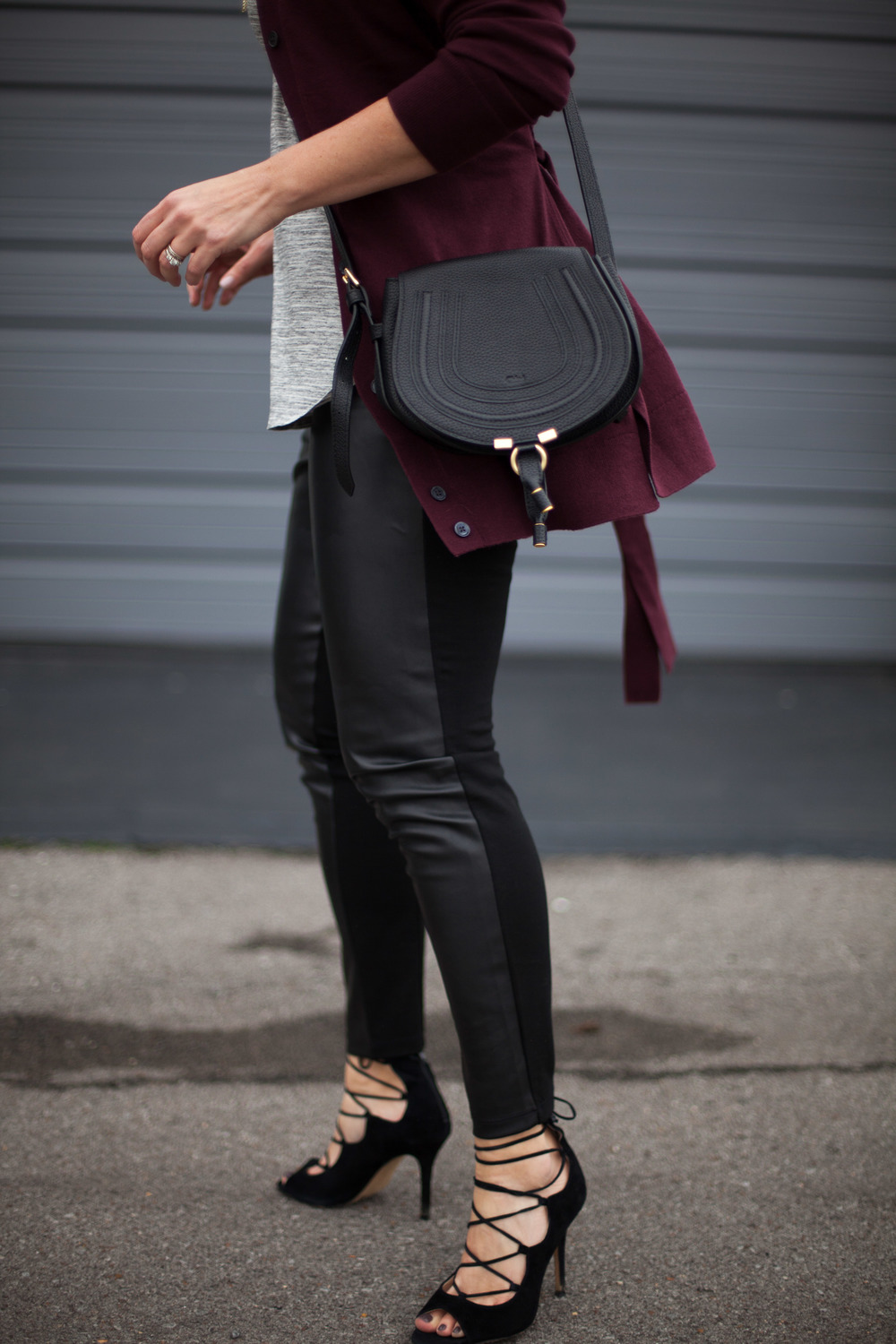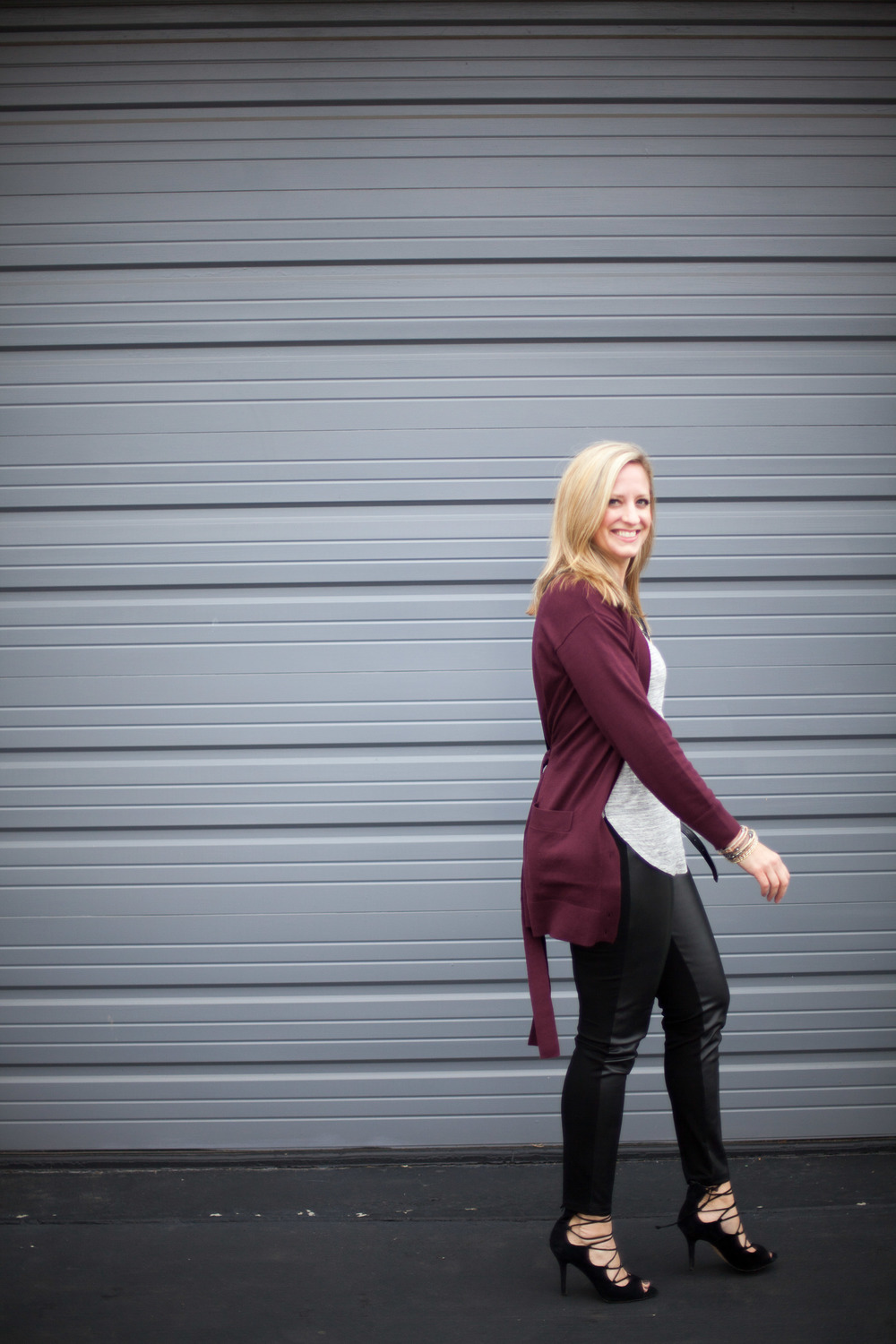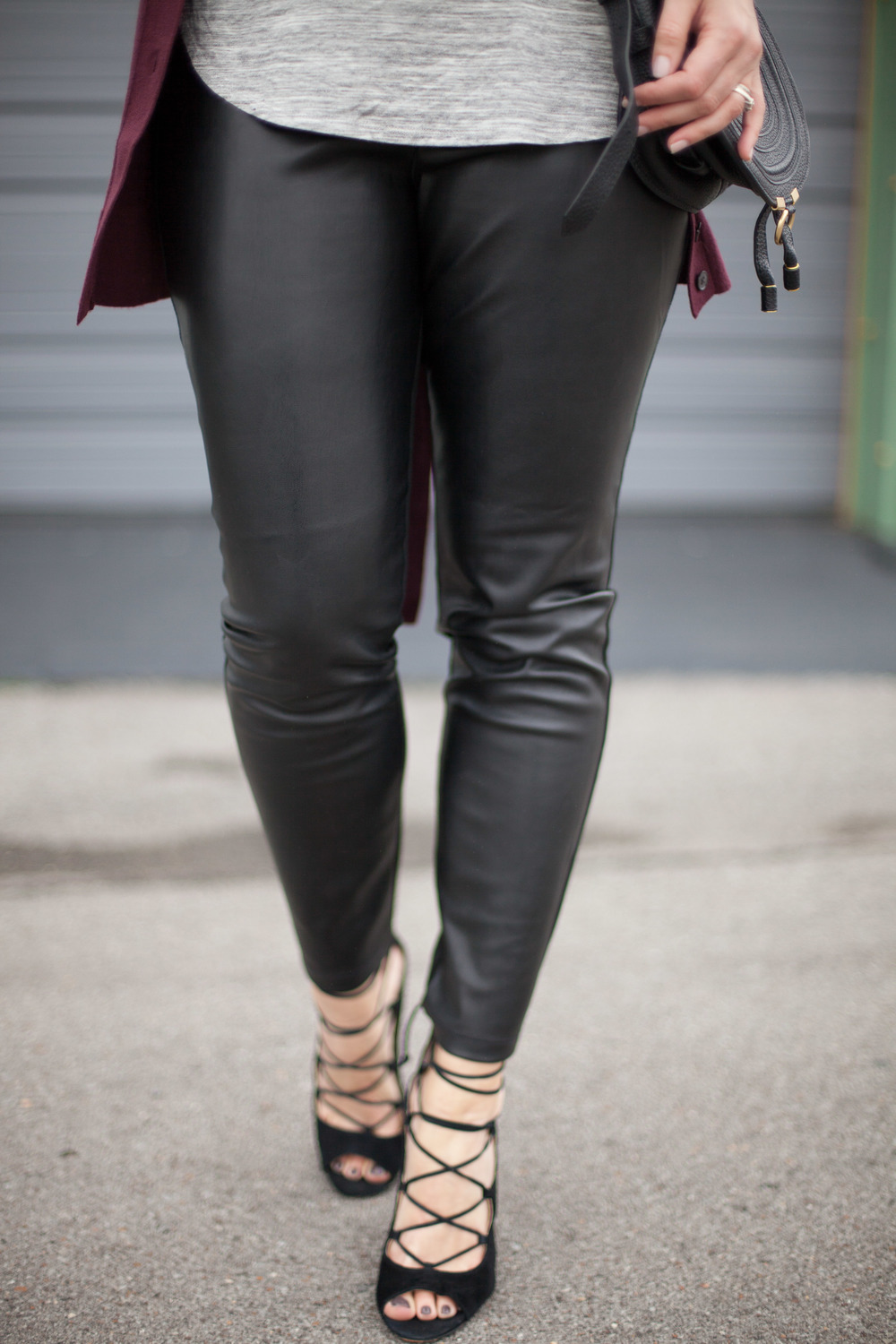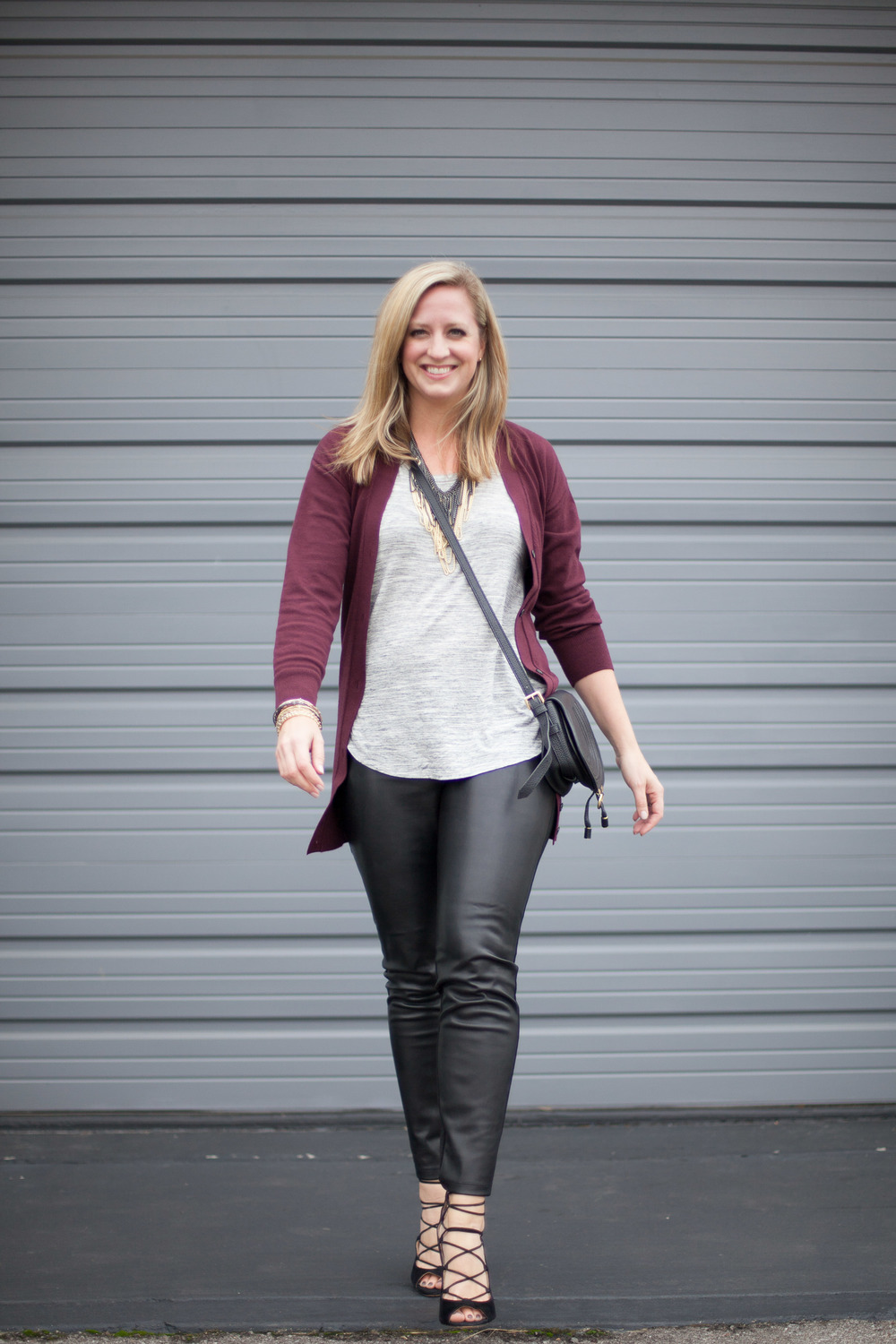 outfit details :: pants // tank // cardigan // shoes // necklace // bracelets // handbag // earrings
photos by kate davis photo

It is always a struggle to find an alternative choice for pants and jeans. Most of the time, jeans are my mom uniform for the fall and winter months with an occasional break in between with tights under skirts and dresses.
In my quest for the perfect yet versatile "non jean" type of pant, I stumbled across these Loft faux leather leggings a few weeks ago and thought I would give them a try. Ladies, stop whatever you are doing and order a pair of these babies.
Not only do they have an elastic waist, but the rayon blend material is machine washable. The comfort and ease of this sexy yet appropriate pant can go from day to night with the switch of a sneaker to a heel.
Don't be afraid to style them with a graphic tee and an open plaid shirt, a chambray button down, or dressed up a bit with a cardigan and heel.
Find your fancy pants below.

Happy Shopping!