My rule of thumb when deciding on new clothing purchases is –  if you can't create at least three outfits using that item with what you already own, then just walk away.
Well my friends, there is always the exception to the rules.  There will be always be an occasion where you will want to let your hair down and hit the town running.  Whether it's a date with that special someone or a night out with friends, having that unique piece in your wardrobe is a crucial must have.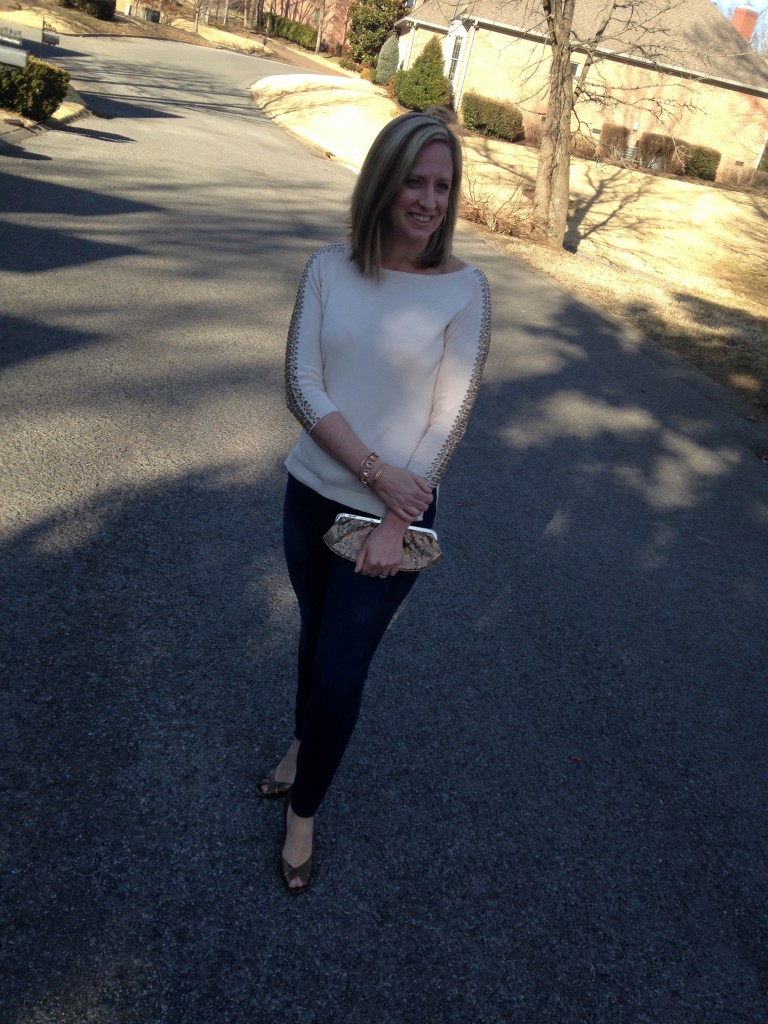 I call them the clothes less traveled.  Every girl needs one or two pieces to pull out of her closet for the limo ride to her favorite concert or even the new trendy restaurant that takes a month to get into.  This is not an item of clothing that goes on the monthly or weekly rotation, but a special occasion, out of your comfort zone blouse or sweater.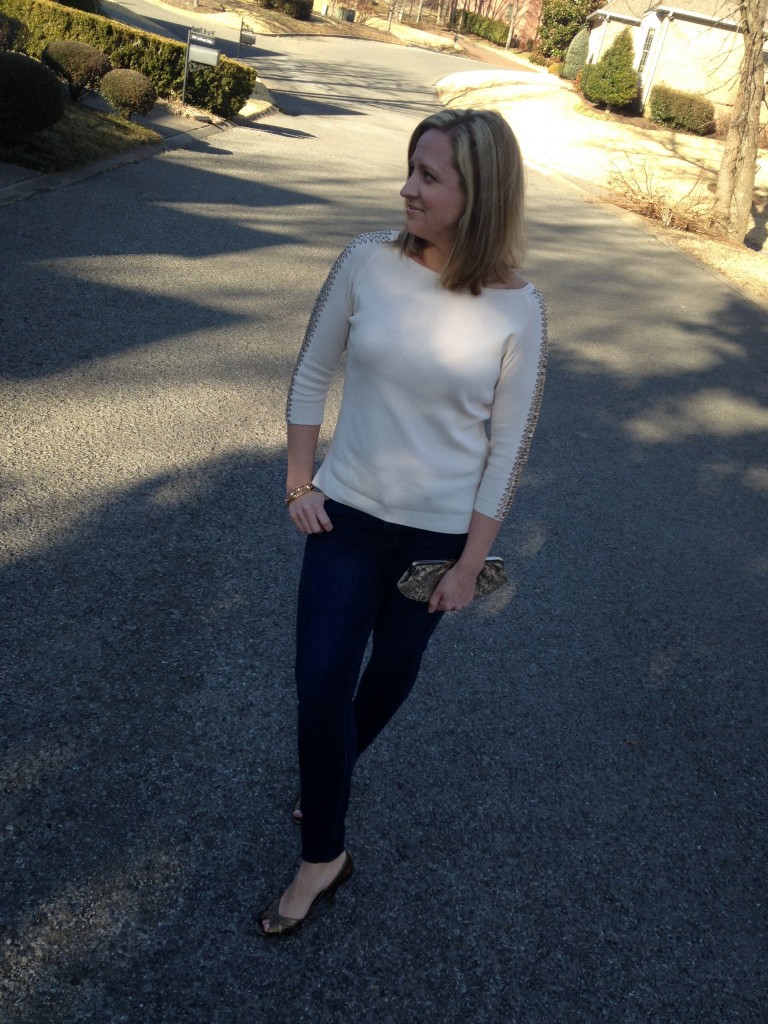 These items are the pieces you see out shopping and think to yourself, "who do I think I am?" or "where am I going?".  This is that frivolous and flirty piece that makes an occasional appearance for those special nights out where jeans and a tee just won't cut it.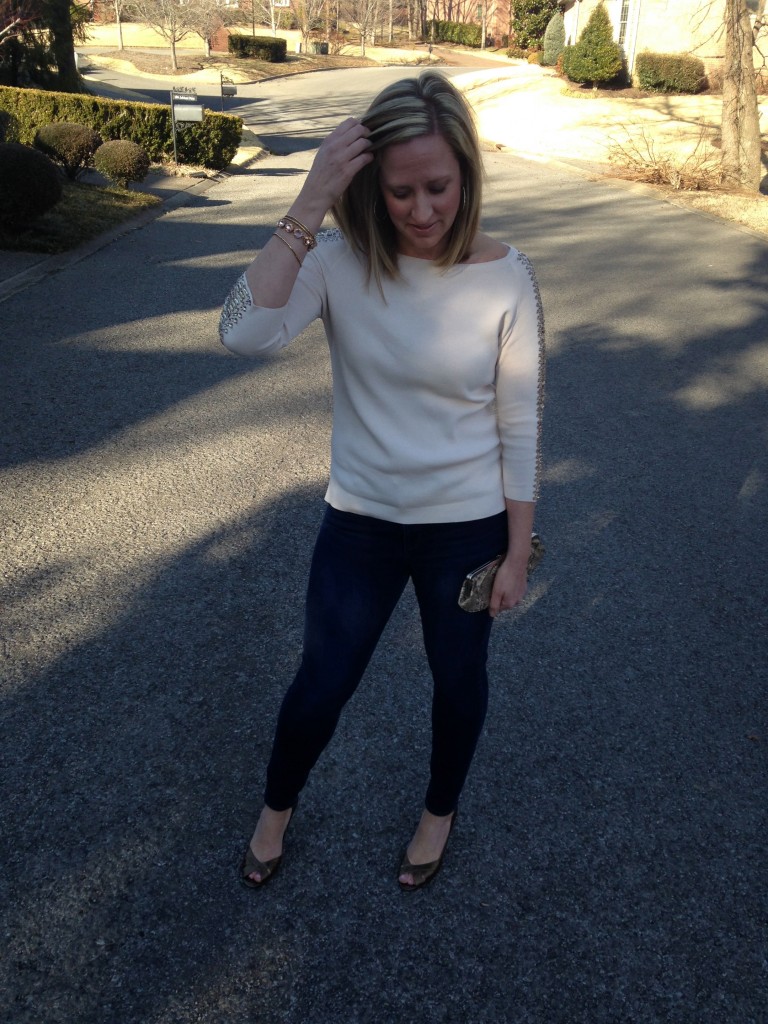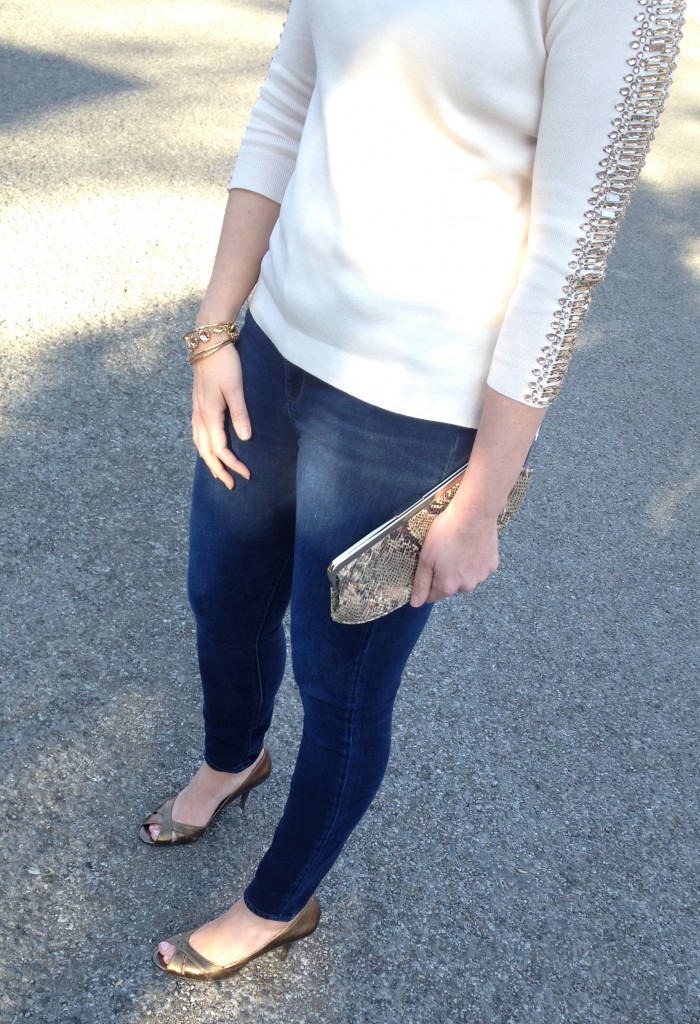 Sweater – Zara; Jeans – Paige Denim (similar); Clutch – Banana Republic (similar); Shoes – old (I love these); Jewels – stella & dot
Here are a few of my favorites in store or online – double click on pictures for details.
Happy Shopping!