I know it is still cold and snowy in many parts of the country, but here in Atlanta, the weather felt gloriously Spring-like this weekend, which made me absolutly crave Spring clothes! And though it's technically a bit too early to delve into most of Spring fashions, it is very approirate to channel warmer weather by starting to incorporate pops of bright color into your wardrobe.
Easy ways to do this? Think adding color through easy layering peices, like a jacket/cardigan, a scarf, handbag or jewelry accessory.
Here's an example of a late-winter-appropriate pop color outfit I pulled together for a recent shoot at Z-Tejas on 6th street in Austin, during a weekend trip back to Texas.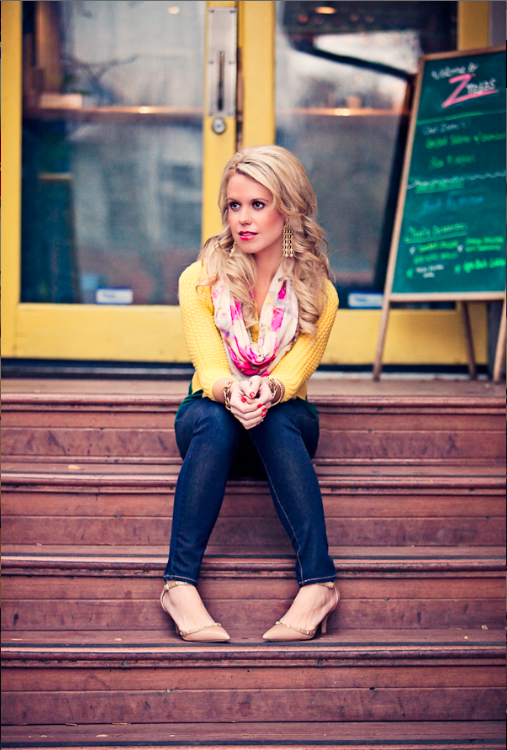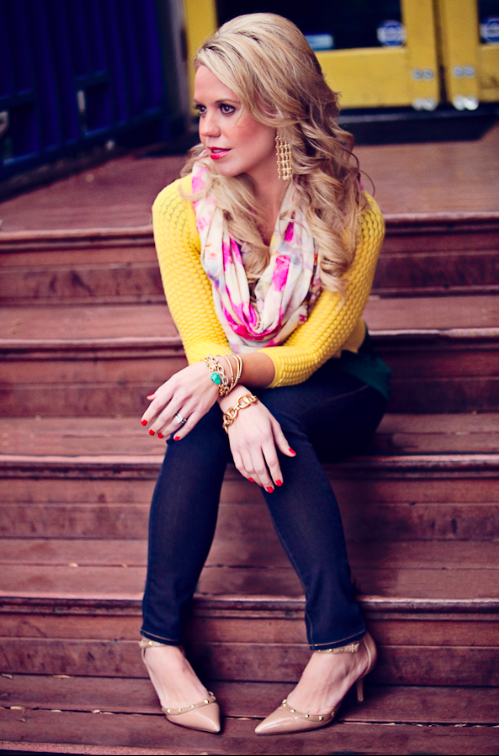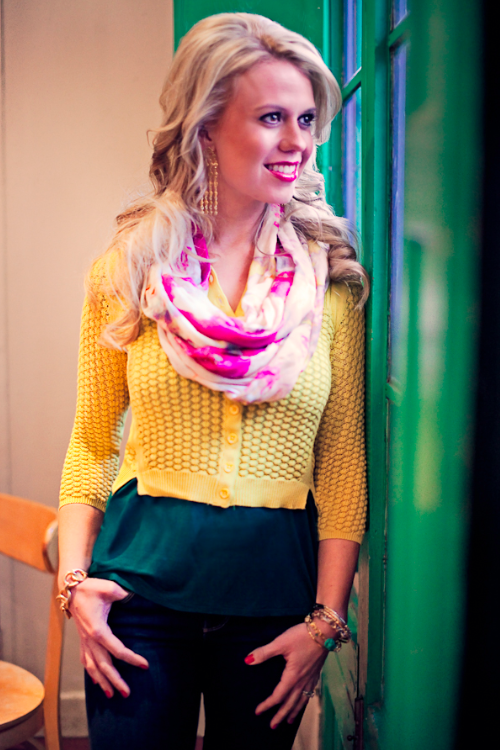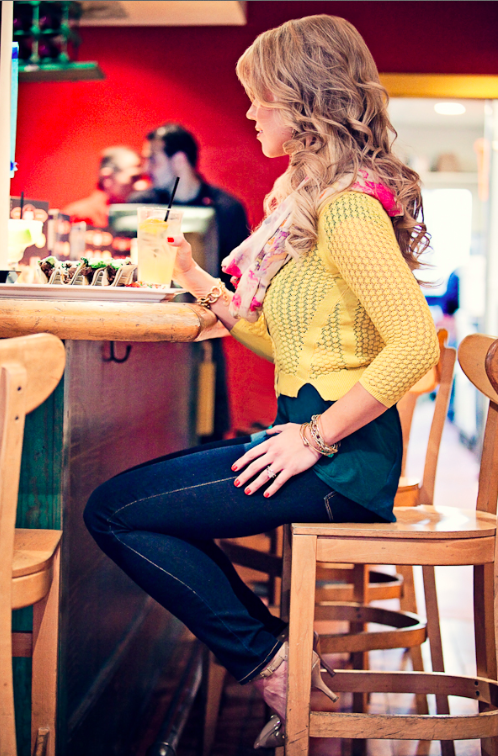 Outfit details :: Sweater, Anthropologie; Tee, Anthropologie; Jeans, Paige Denim; Shoes, Sole Society; Scarf, Anthropologie; Turquoise/Gold Bracelet, c/0 Rebecca Blair Designs; Gold Bracelets, Stella & Dot; Earrings, Stella & Dot. Photography by Amanda Pulley of Vagabond Photography.
Craving color as much as I am??  Tune in Thursday for some fun "Spring-y" pop color items to start incorporating into your wardrobe now.
And in the mean time, enter to win a one-of-a-kind handmade bracelet by Rebecca Blair Designs.  Did you notice the pretty turquoise and gold chain bracelet I am wearing? I love it, and adore the fact that each piece the designer, Rebecca, creates is inspired by her travels abroad and made with a mix of both new and vintage beads she has collected over the years. We're partnering together to give away a bracelet similar to this one I am wearing.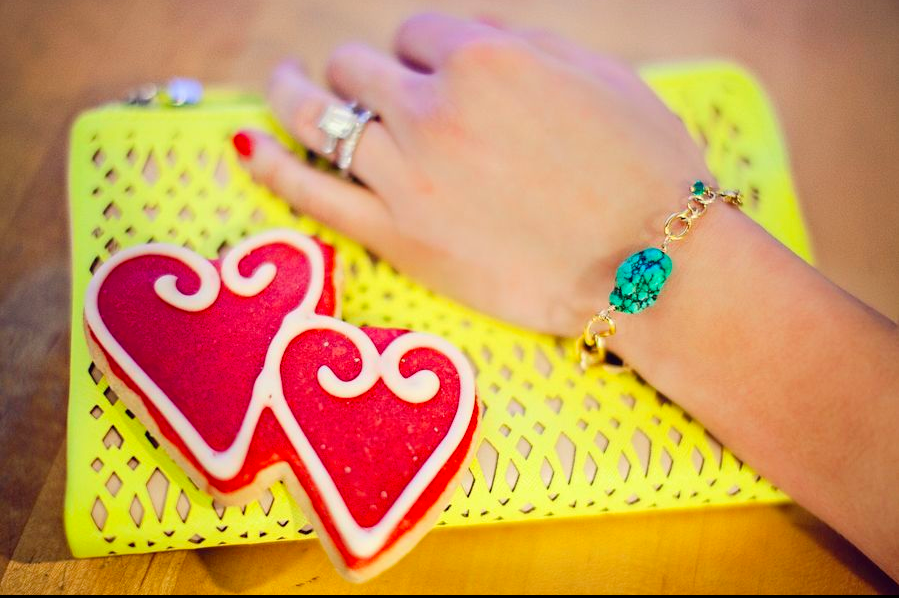 To enter to win, simply like Rebecca Blair Designs on Facebook and follow on Instagram, then be sure to leave a comment on this post to let us know you did! We'll announce a winner here on the blog on Thursday! 
Stylishly yours,