Summer is in full-swing, and many of us women can use a hat to achieve multiple purposes ::
— protecting your face from the sun & preventing aging and sunburn
— protecting your color-treated hair from the sun's harmful rays!
— or, if you're me, you're using it to cover up your toussled, messy, or sometimes dirty (….don't judge me – I know you do it too!) hair and create a cute, effortless look
No matter what your reasoning for wearing a hat these days, we agree with your style selection! Two of my favorite hat styles are the fedora and the floppy hat.
The fedora is a smaller hat, the perfect size for throwing on and not feeling overwhelming. This is a great look with a maxi dress, casual shorts and a top, or even to the beach with your bathing suit & a cover-up. Here are some of my favorite fedoras: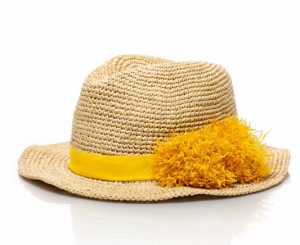 I am loving the color of this Tory Burch hat, as well as the fun detailed poms on the side.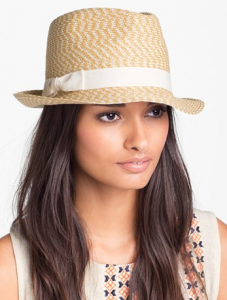 I love the simplicity and neutrality of this Nordstrom Fedora – the tan and white is the perfect combination for summer, and goes with virtually everything!
And my second favorite hat, the floppy hat. This is the perfect hat for a pool or beach day.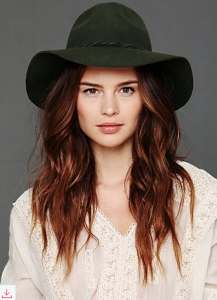 This floppy "fedora" is great for face and hair coverage, as well as giving you a chic look without the fuss. You can throw it on and wear it all day long, it is so lightweight and airy.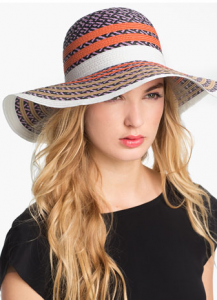 And last but not least, this super fun floppy style. I am loving the pattern, and it is perfect for those of us who love our neutrals in our wardrobe, but want a pop of fun color.
What hats are you loving for your summer fun? We'd love to see!
Stylishly Yours,