It's been a season (or four) of color, color, and more color.  As with everything in fashion, the pendulum will swing to the other side and retailers will shove colorless window displays in our faces.  We will look into our brightly clad closets and once again feel out of style.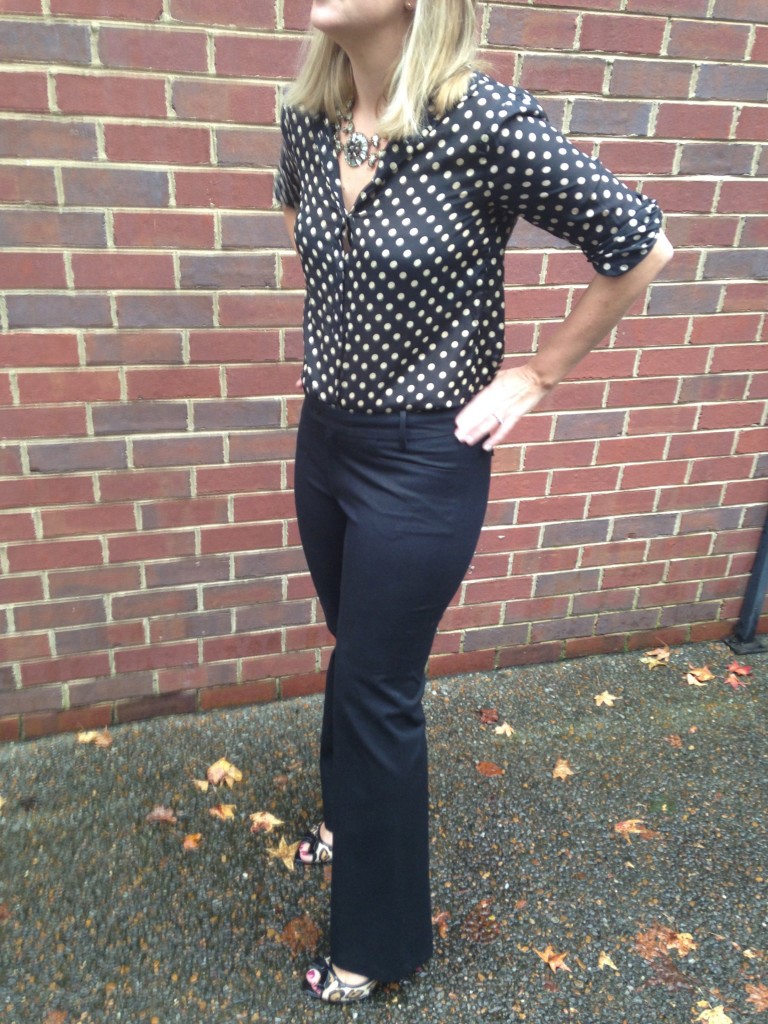 So what is the good news?
Black is back and everyone owns a pair of black pants, right? Any wardrobe stylist will tell you to own a good fitting black pant.  It is fashion 101 of basics bootcamp.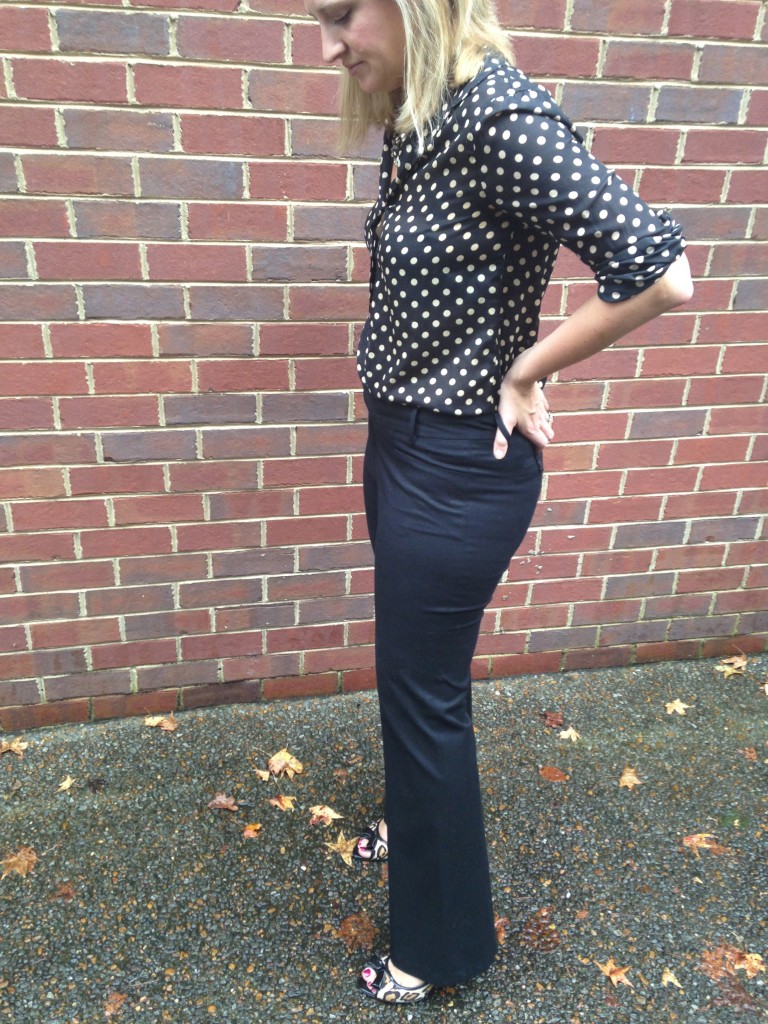 Think you have this basic covered? Ask yourselves a few simple questions.  How old are they?  Are they still black or slightly black?  Do they have have pills?  Are they the right length?
If you had to really think about these, then it's time for a new pair.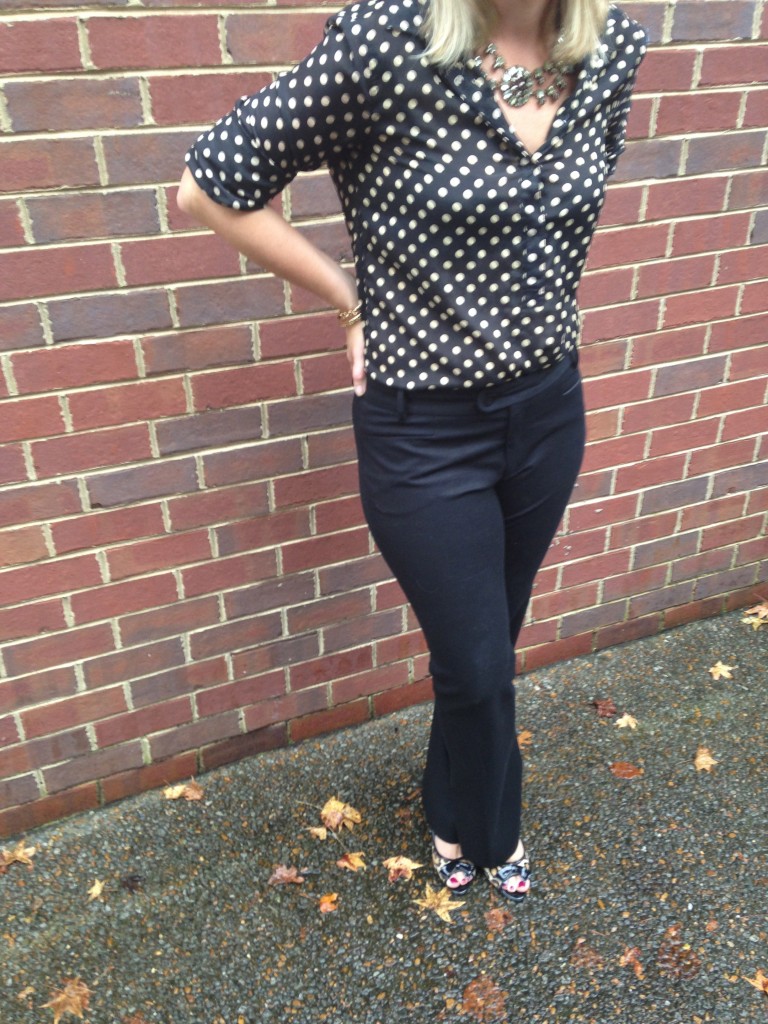 So what do you buy?  This is tricky.  Everyone walks a different path in life.  Some of us are stay at home moms, full-time professionals, or even self-proclaimed socialites.  Depending on your daily duties, there are several options to choose from.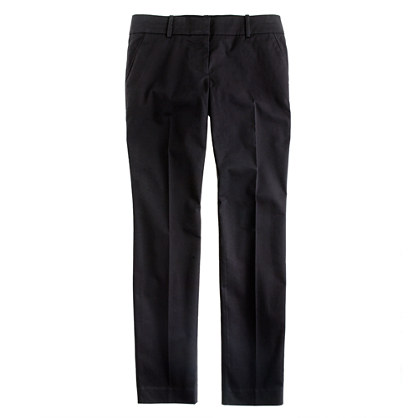 J Crew Cafe Capri – $80 (40% off today): This is a great pant for every woman.  An ankle pant made up of cotton with a touch of spandex gives you comfort in flats for the day and can be dressed up in heels for date nights.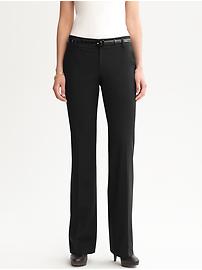 Banana Republic Trouser – $98: A true "working gal" black pant.  Several retailers such as Ann Taylor and Loft offer alternate fits to accommodate for different body types.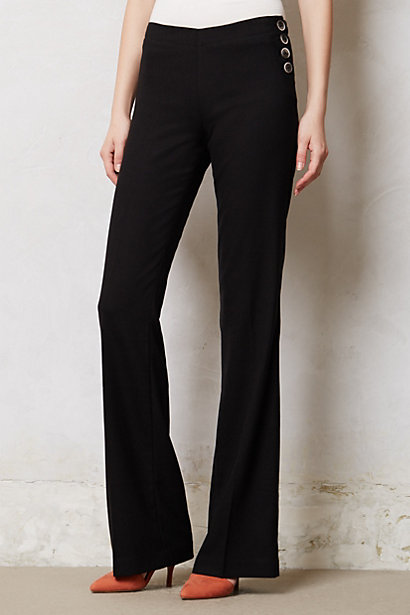 Anthropologie Wide Leg Pants – $128: Because you just want to stick the middle finger to skinny pants.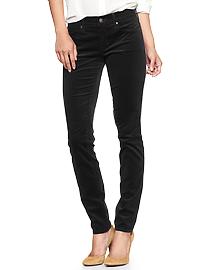 Gap Legging Cords – $60: For those ladies who think that black workout pants and sweats count.
If you already have the perfect pair of black pants hanging in your closet, check it off your shopping list, do the happy dance, and smile knowing you are in style once again.
Happy Shopping!