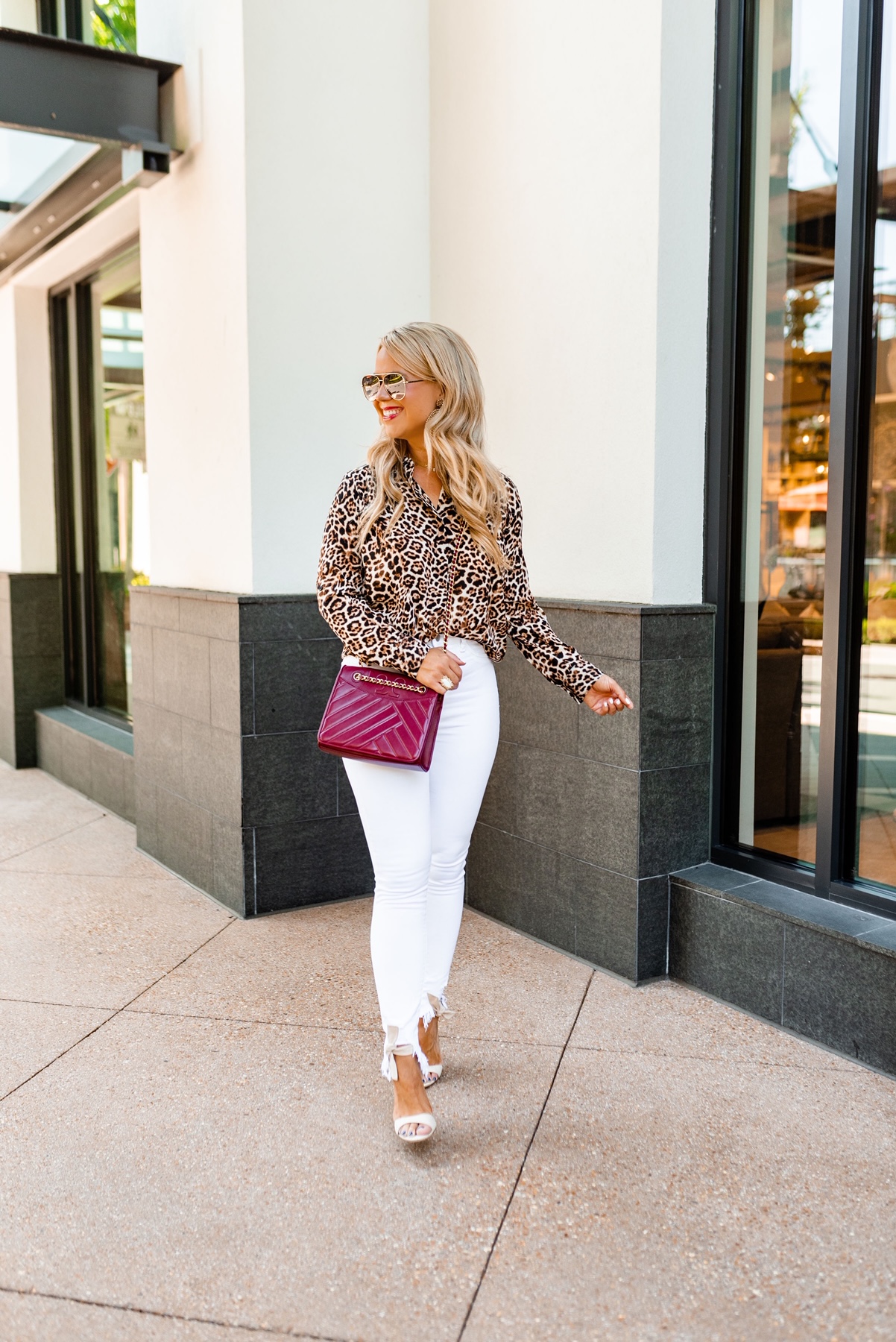 The old adage that white jeans can only be worn in spring and summer has gone by the wayside! Nowadays, it is acceptable and common to wear white jeans all year long. Of course, as summer gives way to fall, you will want to retire your espadrille wedges and brightly-colored floral tops and instead reach for more subdued tones (such as animal print, camo, and solid black) to pair with your white jeans. But you guys know me—I always have to have a little pop of color with every outfit! So I will give you some examples here of how you can splash in just the right amount of brightness with these great neutral patterns and solids.
---
Animal Print (with Pops of Cranberry)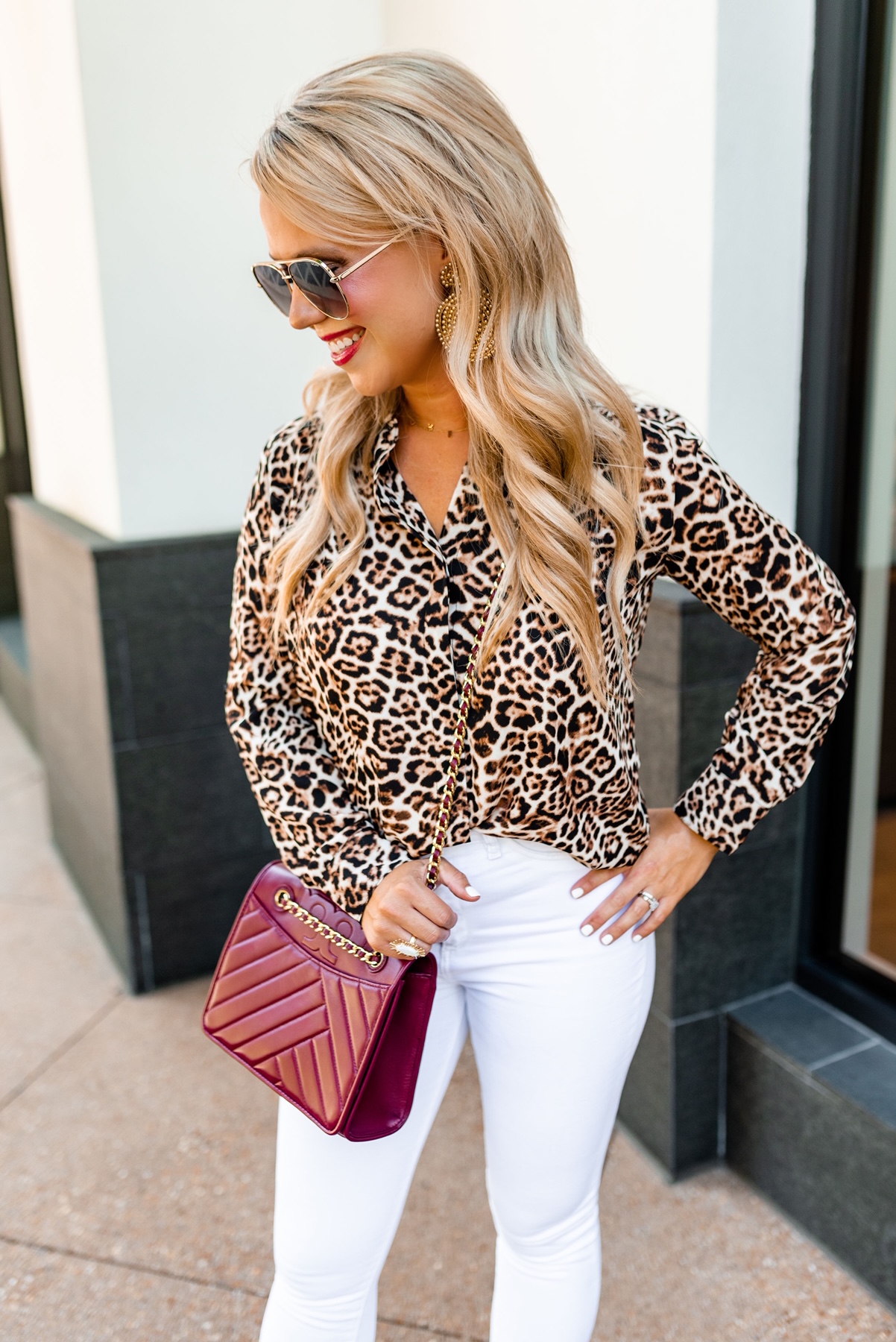 Below you will find a few other great animal print items that will pair perfectly with your white jeans. As I did here, you may wish to incorporate a rich shade of cranberry or maroon leather with your animal print when wearing your white jeans into the cooler temps!
---
CAMO (with pops of pink)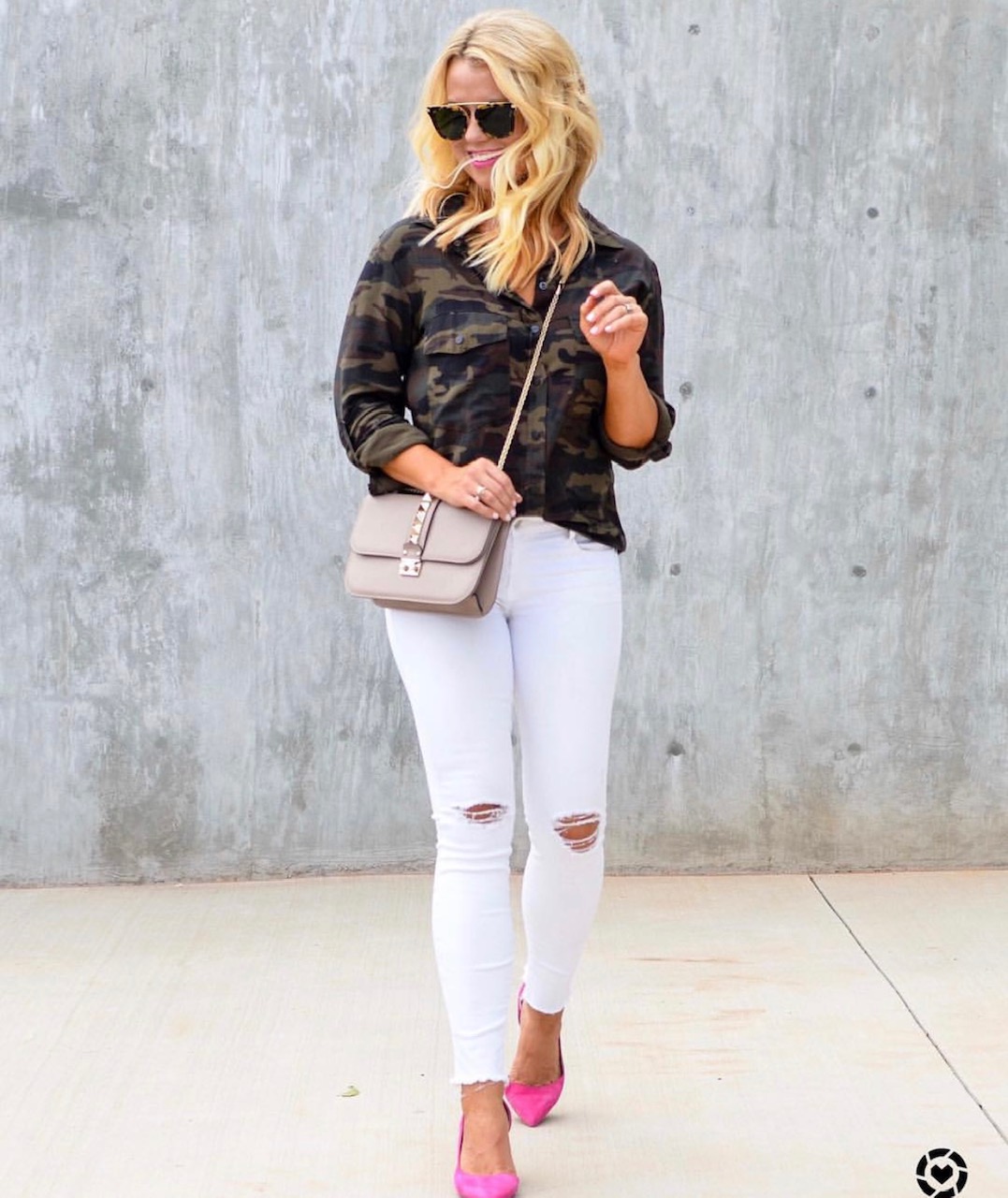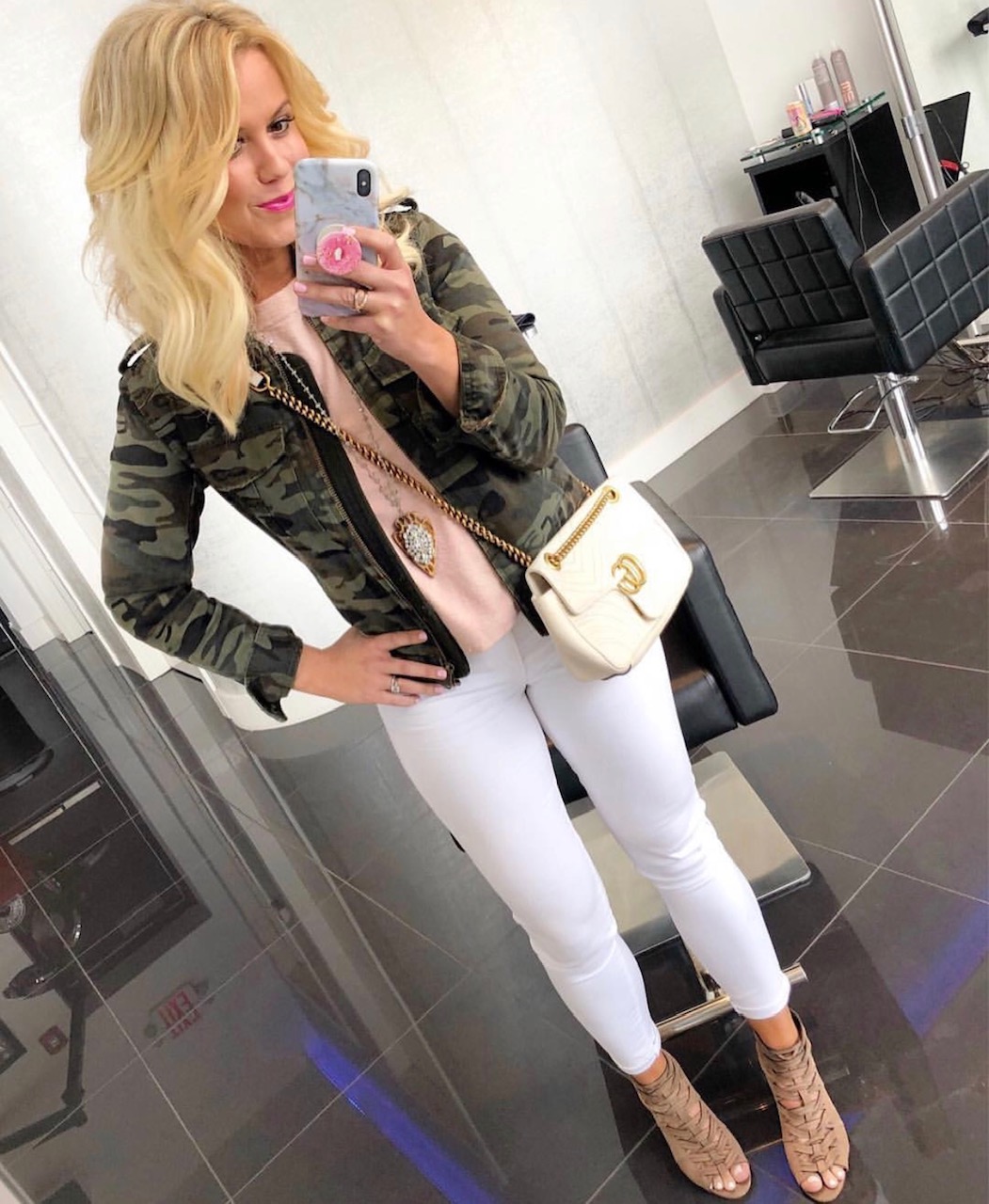 I am a sucker for camo; it feels fresh and cool and pairs well with so many other items in your closet, especially white denim! I really love to amp my camo looks up a little bit by including just a hint of pink—both hot pink and blush work well! Here are a few of my favorite camo pieces that you can add to your wardrobe right now.
---
Black (with pops of yellow or turquoise)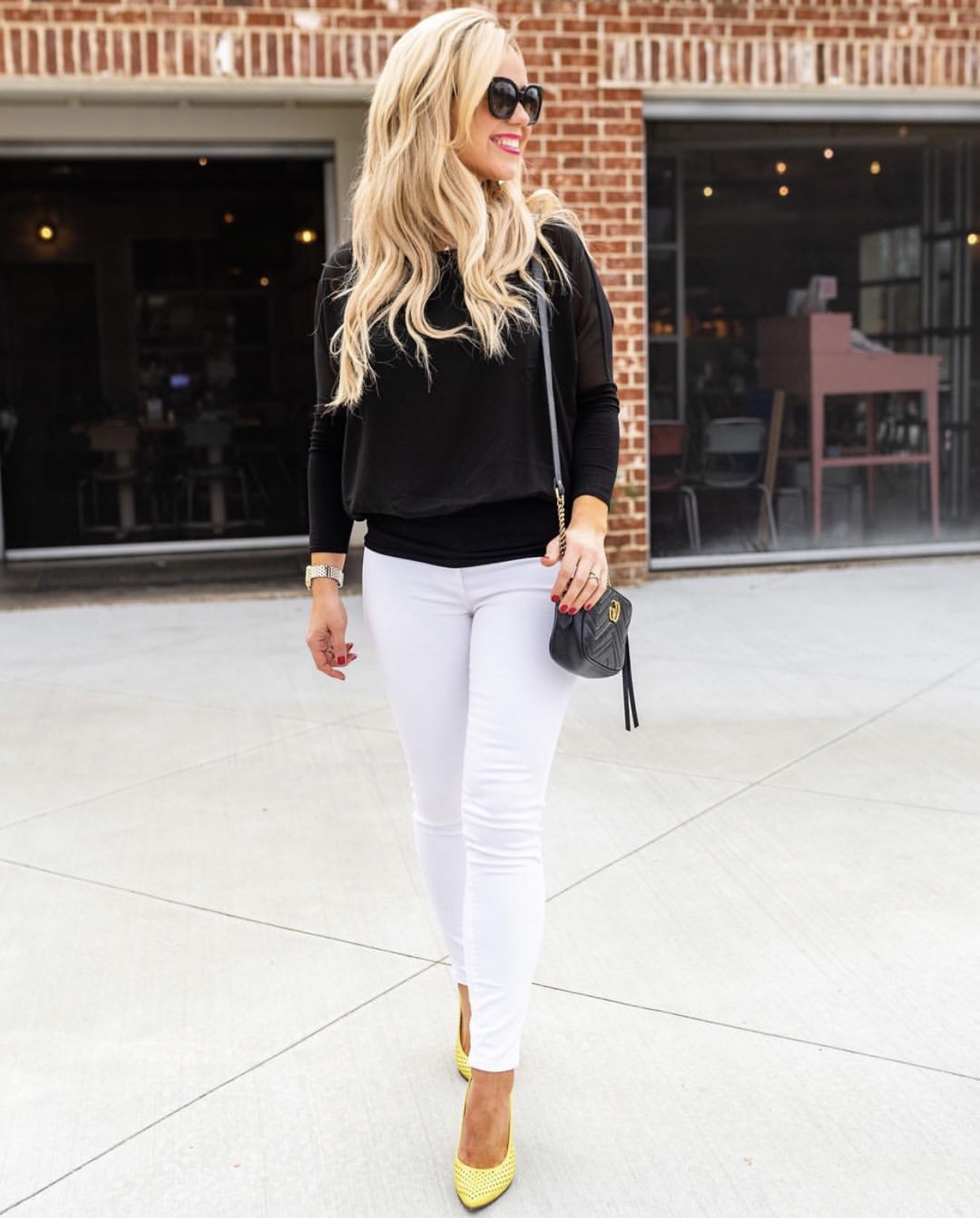 Is there any more classic color combination than black and white?! You can never go wrong keeping it sleek and sophisticated with this duo. I chose to add a bit of brightness with my yellow heels, which just wake everything up and make the whole look sing. I also enjoy turquoise paired with black and white for a similar effect.
---
The Perfect Pair
If you do not yet own the perfect pair of white jeans, here are a few tried and true ones that I highly recommend!
Stylishly yours,