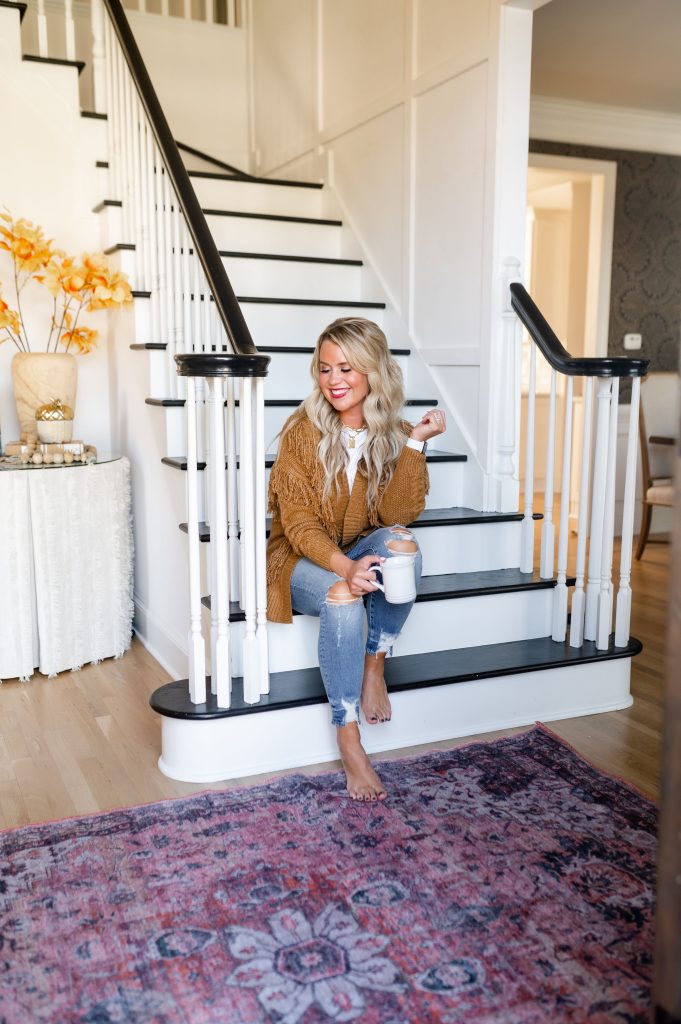 Happy Wednesday, friends!
If you love filling your home with beautiful rugs like I do, this is a post with Walmart Home you don't want to miss!
I have heard a lot of hype recently about washable rugs, but quite honestly, haven't loved a lot of the designs I have seen…until now.
Walmart Home now carries a collection of beautiful, colorful and very affordable washable rugs, called Everwash. The quality and high-end-look is more than impressive, especially in person.
These rugs are made of super-soft and flexible chenille yarns and are  durable, hardwearing, machine washable, and pet and kid-friendly.
Everwash rugs from Walmart are truly ideal for high-traffic areas like kitchens, foyers family rooms and hallways.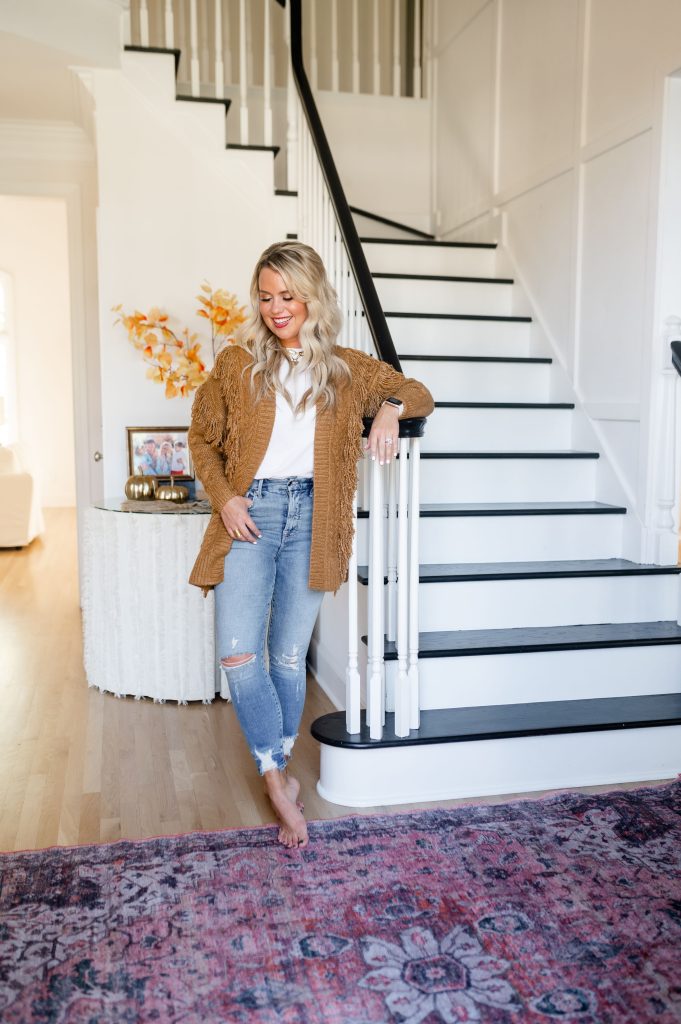 I added this one, with vibrant hues and a boho-vibe, to our foyer. It's so stunning, it's hard to believe the price-point is under $150!!
I also wanted to try out an Everwash runner in our kitchen, since it's one of the most high-traffic areas of our home. This exact rug is linked here, and is under-$50!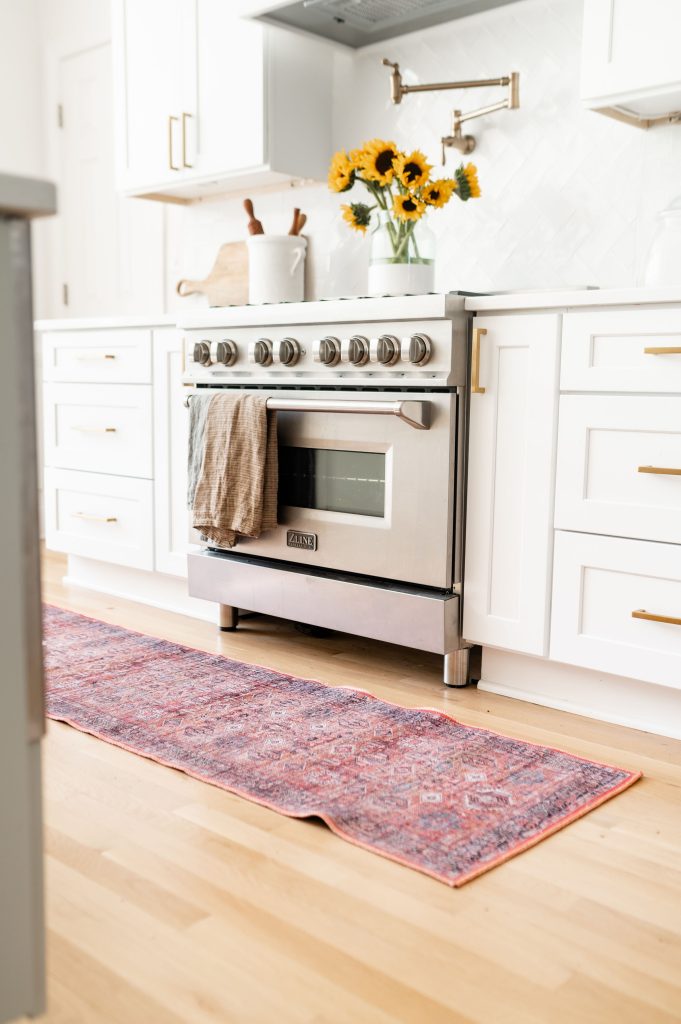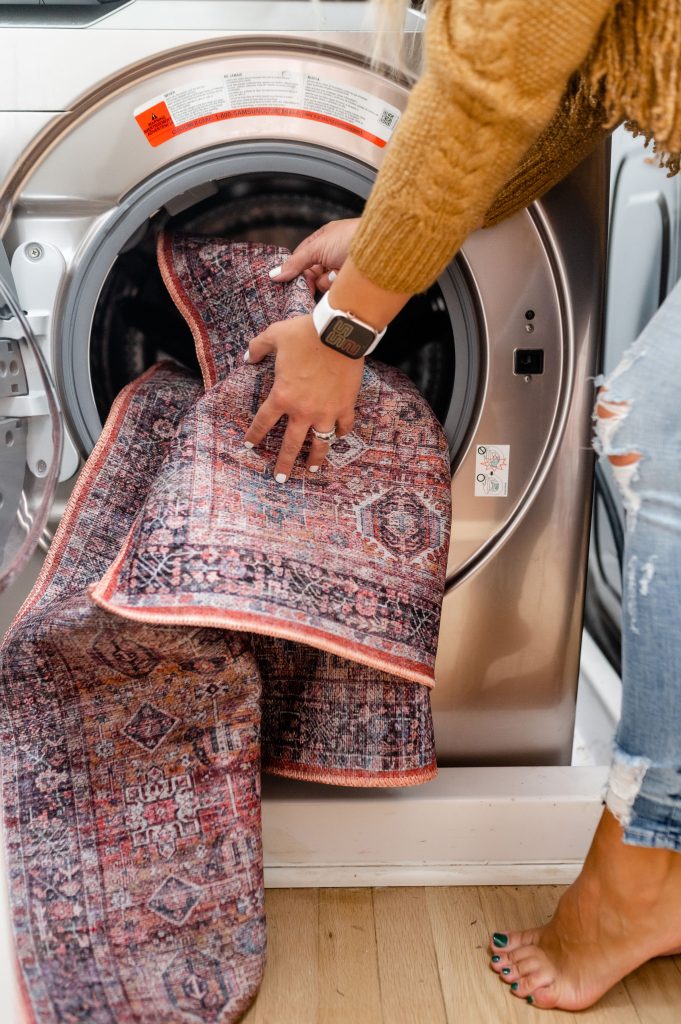 To care for your Everwash rug, simply machine wash rug on gentle or delicate in cold water only. Use gentle soap. Do not use fabric softener or bleach, dry clean or iron. Tumble dry delicate on low heat. These rugs are perfect for people with allergies!
I love that Walmart Home offers so many quality, on-trend and affordable options for styling your home. Almost everything ships free, only takes a few days to deliver and is returnable for 90 days!
My outfit is also from Walmart and I highly recommend this fringed sweater, linked here and here.

Here are a few more rugs and Walmart home decor items I am loving ::

Stylishly yours,
Lauren
Thank you to Walmart for sponsoring this post. All opinions are my own.