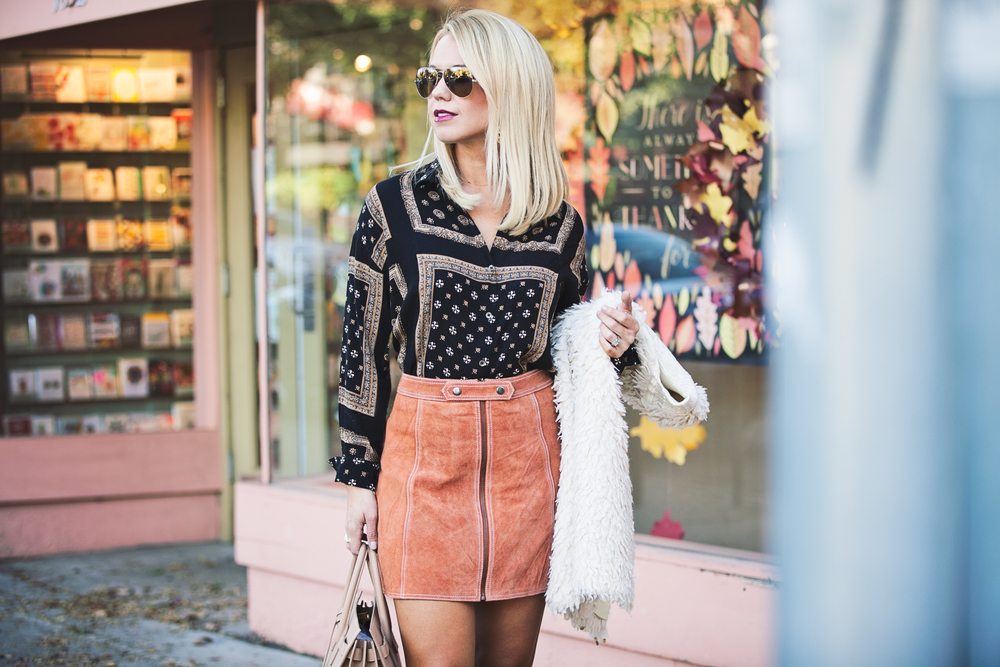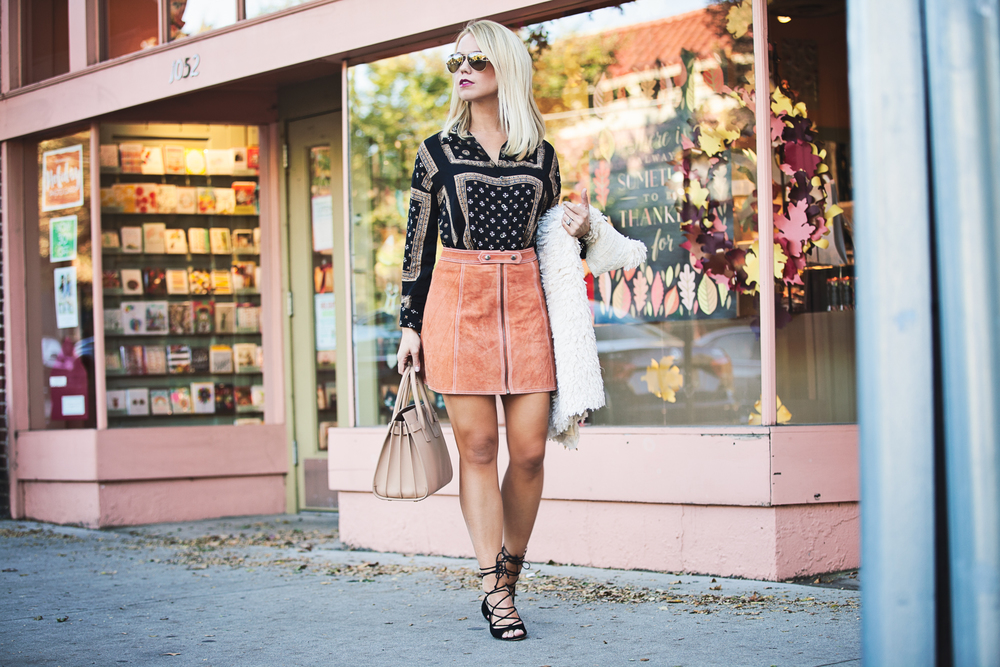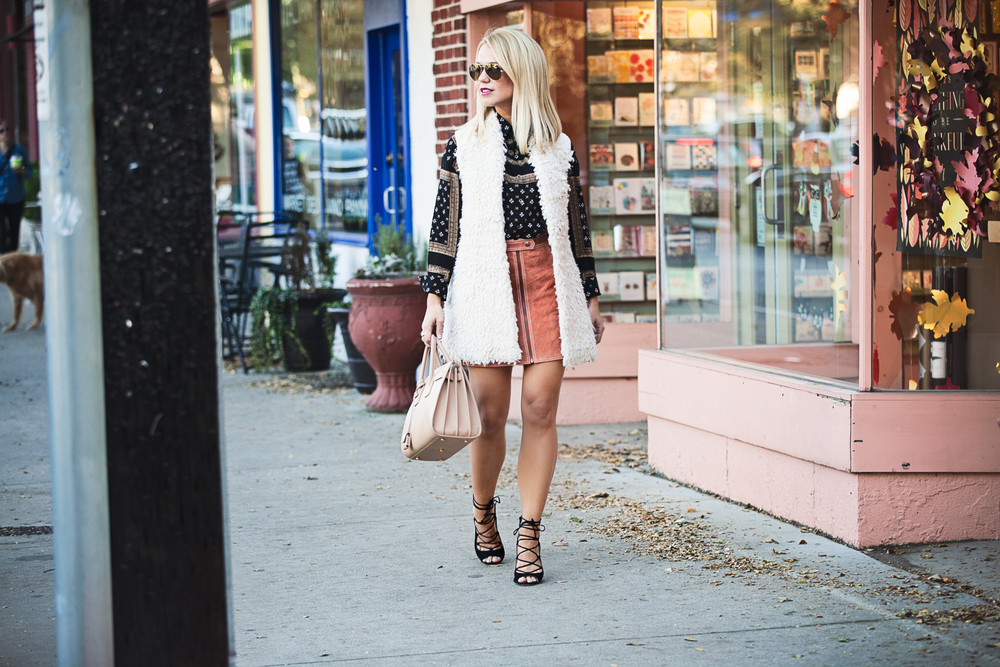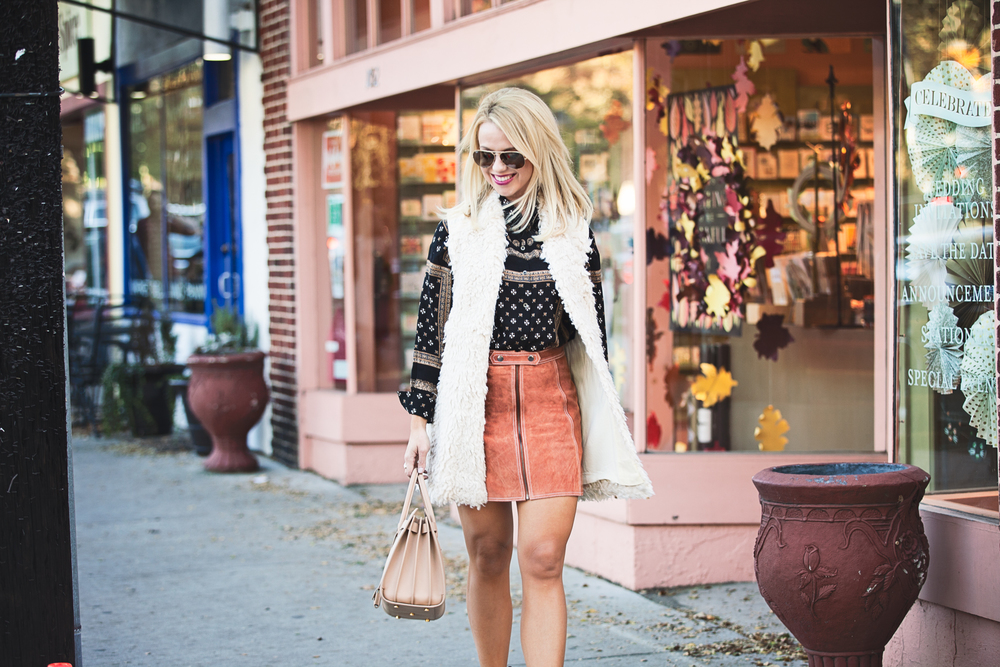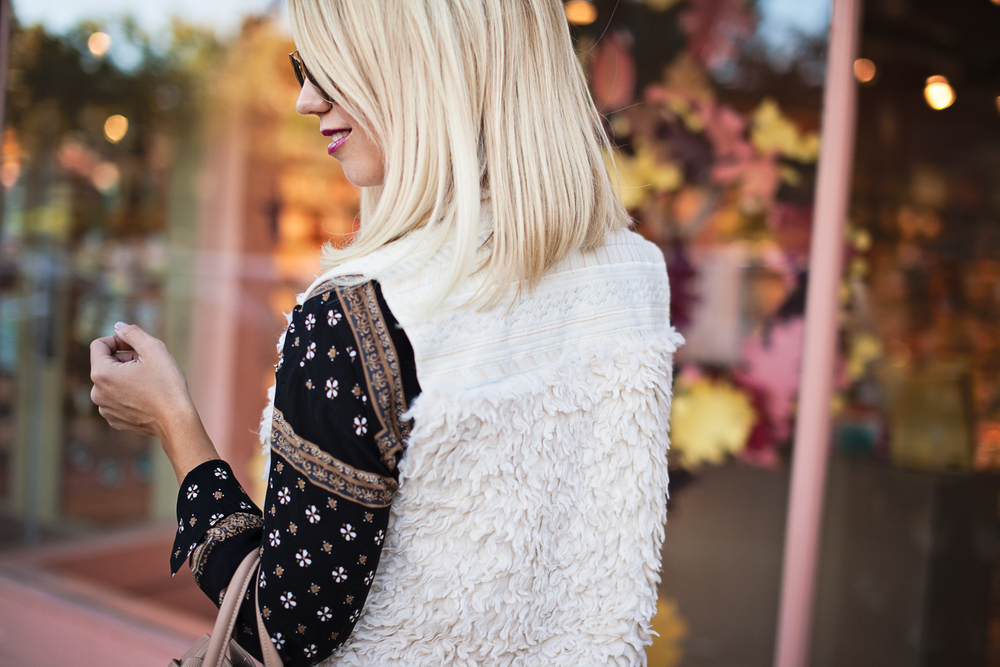 top shop suede skirt | free people blouse | anthropologie vest | ray ban sunglasses | ysl bag | dolce vita shoes | photography by amanda pulley

The suede skirt is an "it" item this season. I've tried on dozens and this one is my personal fav. The cut and length are just perfect.
Suede skirts transition effortlessly from Fall into Winter by pairing with tights, tall boots and sweaters. They make a great holiday look, perfect for day or evening events and a super cute look for family photos!
Here are a few of my favorite suede skirts to shop ::

Stay tuned for an Instagram roundup coming up tomorrow…
Happy Friday!