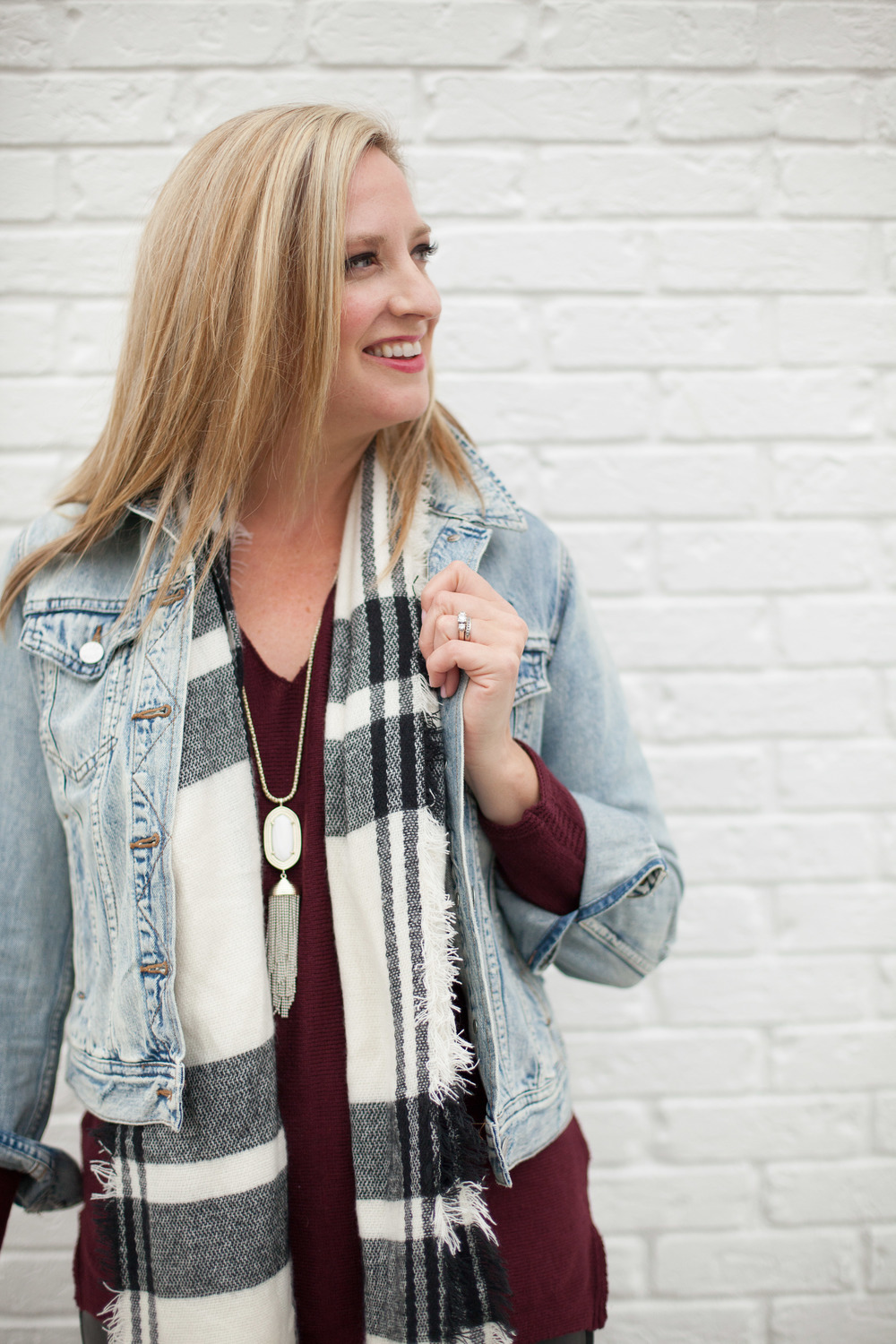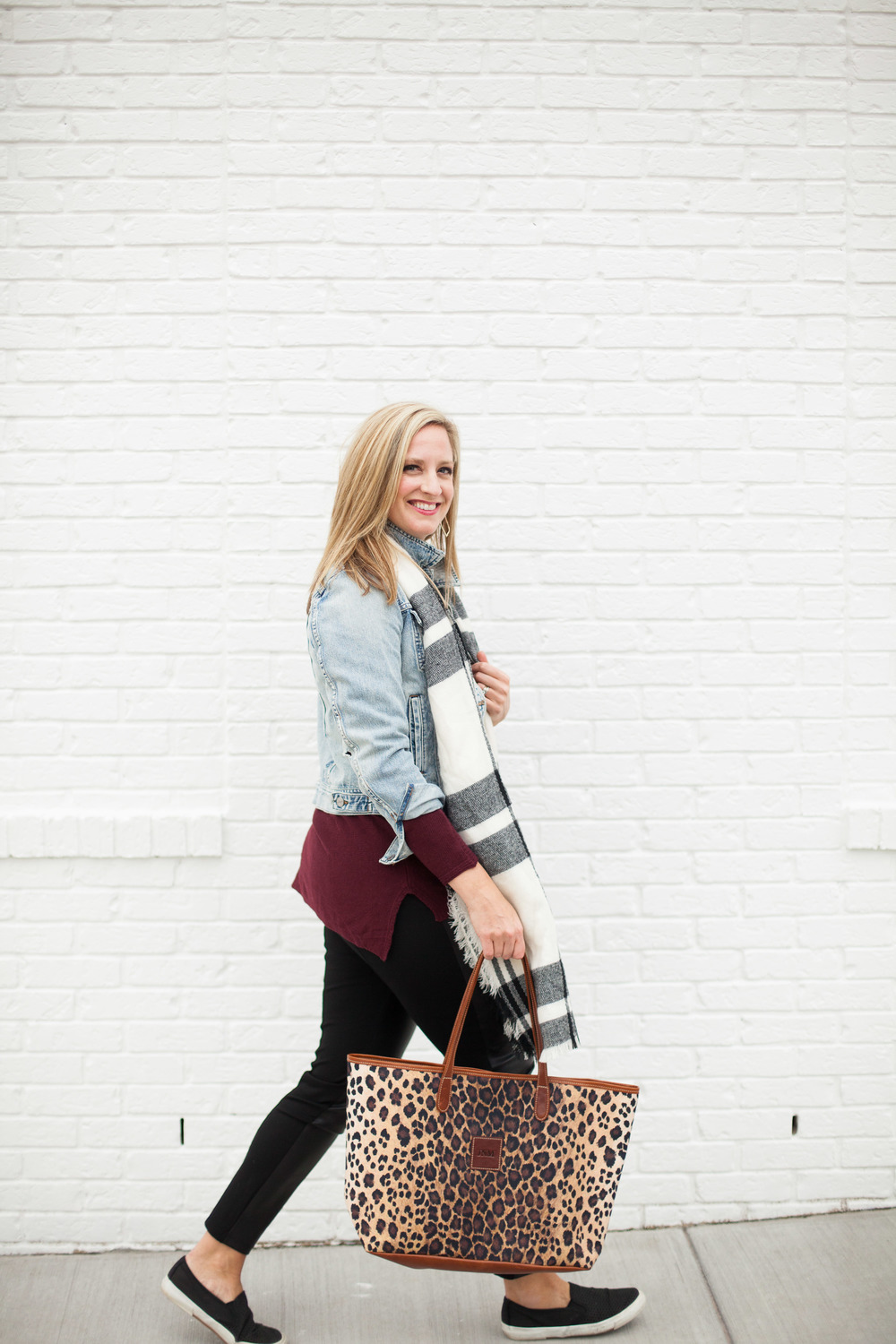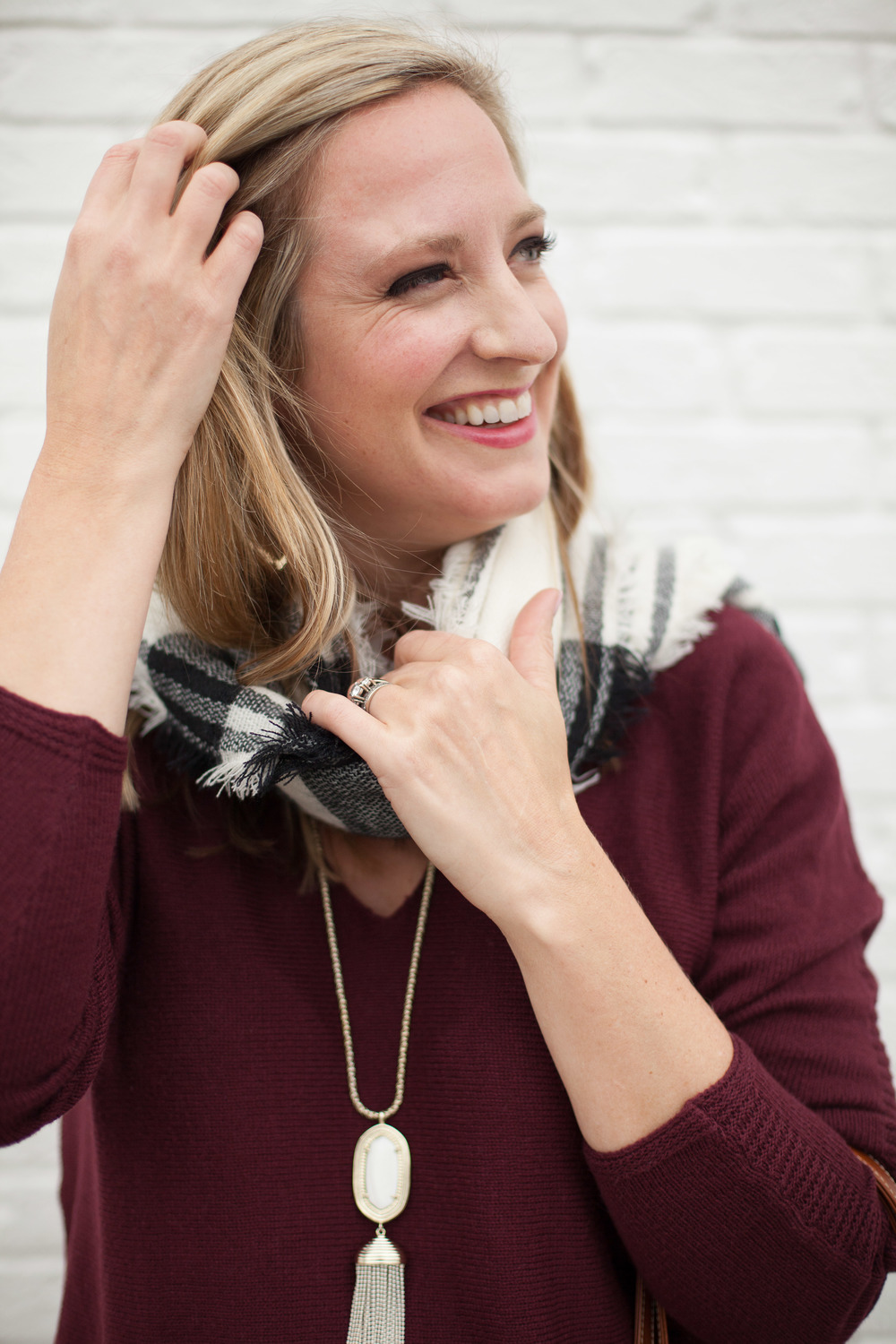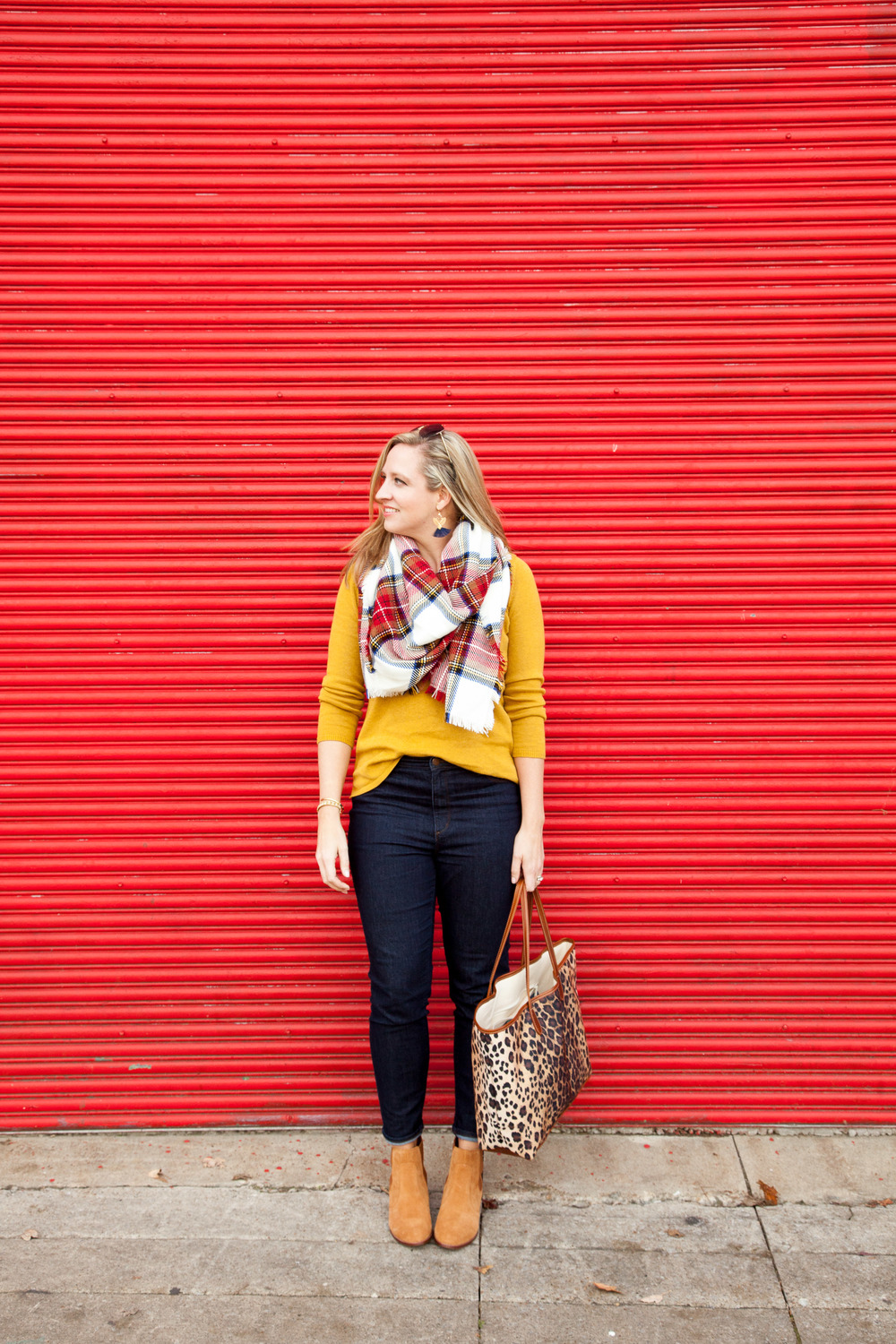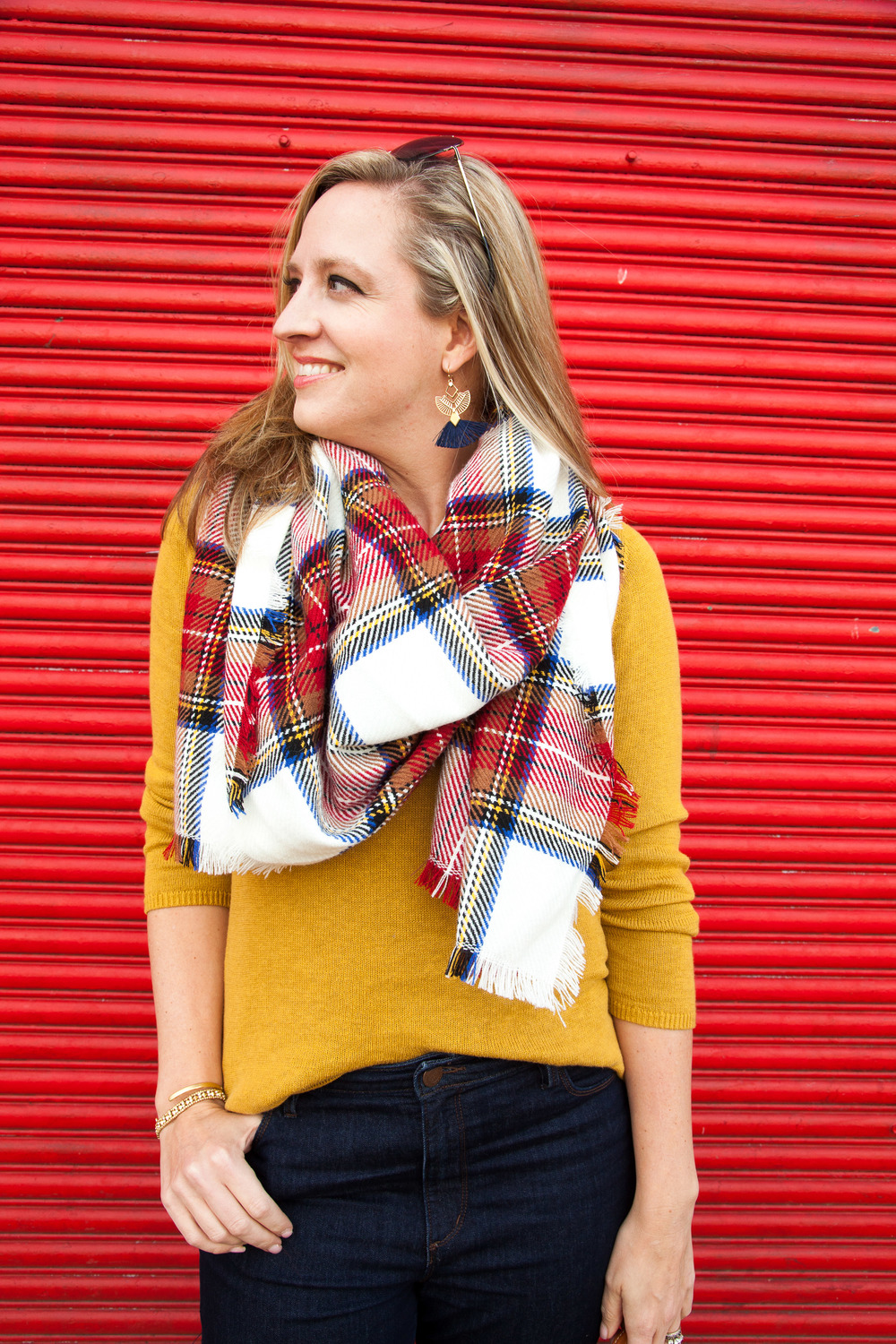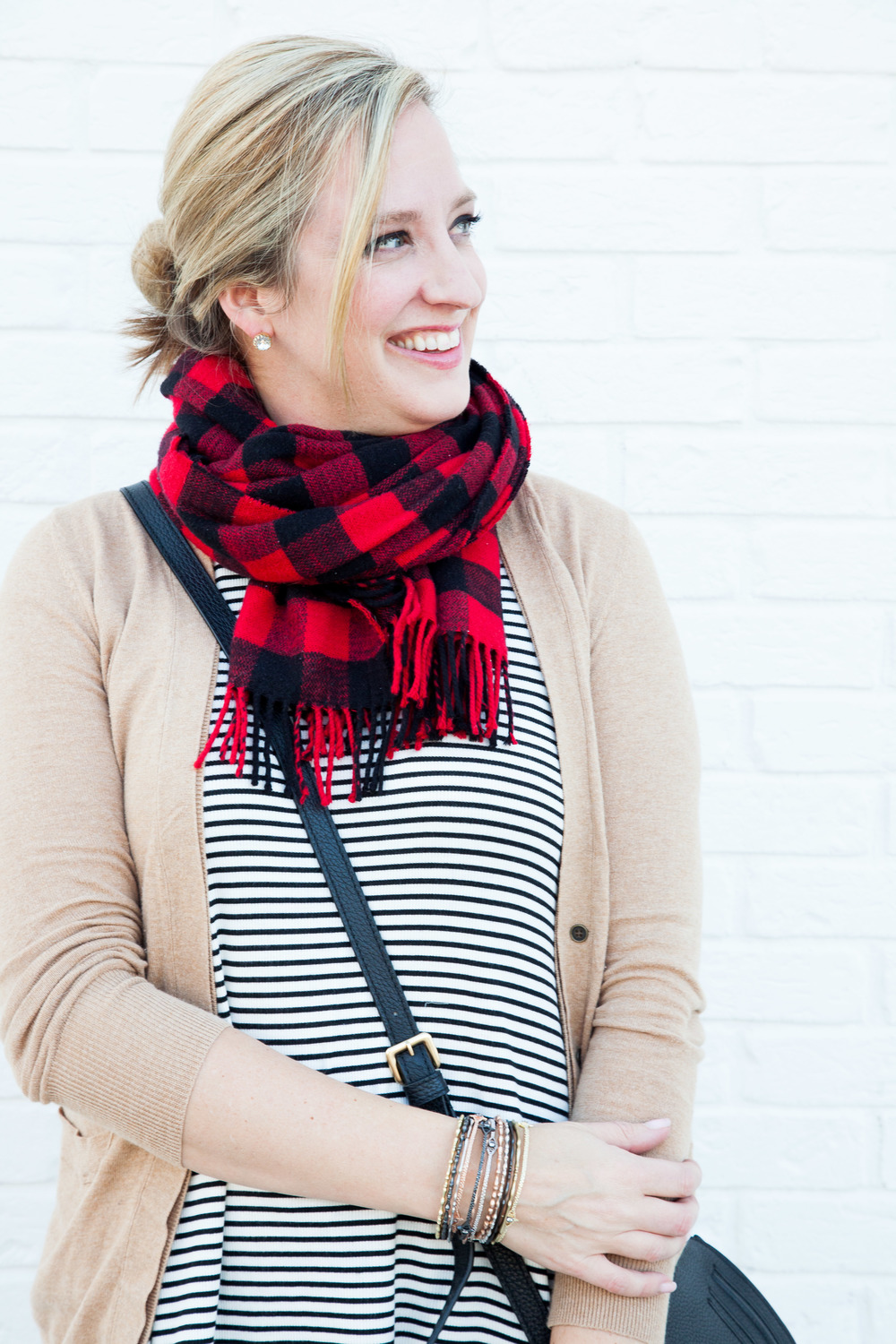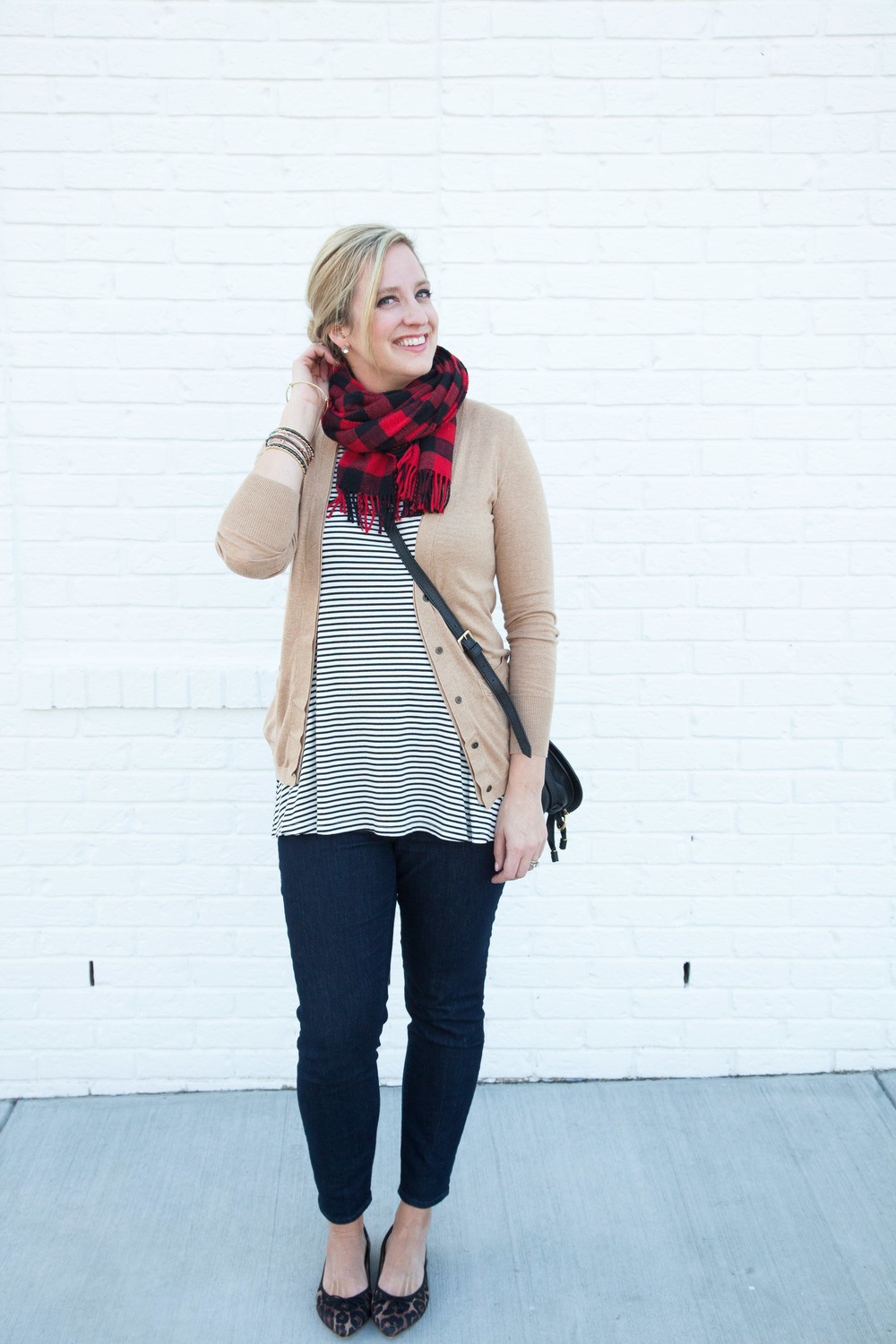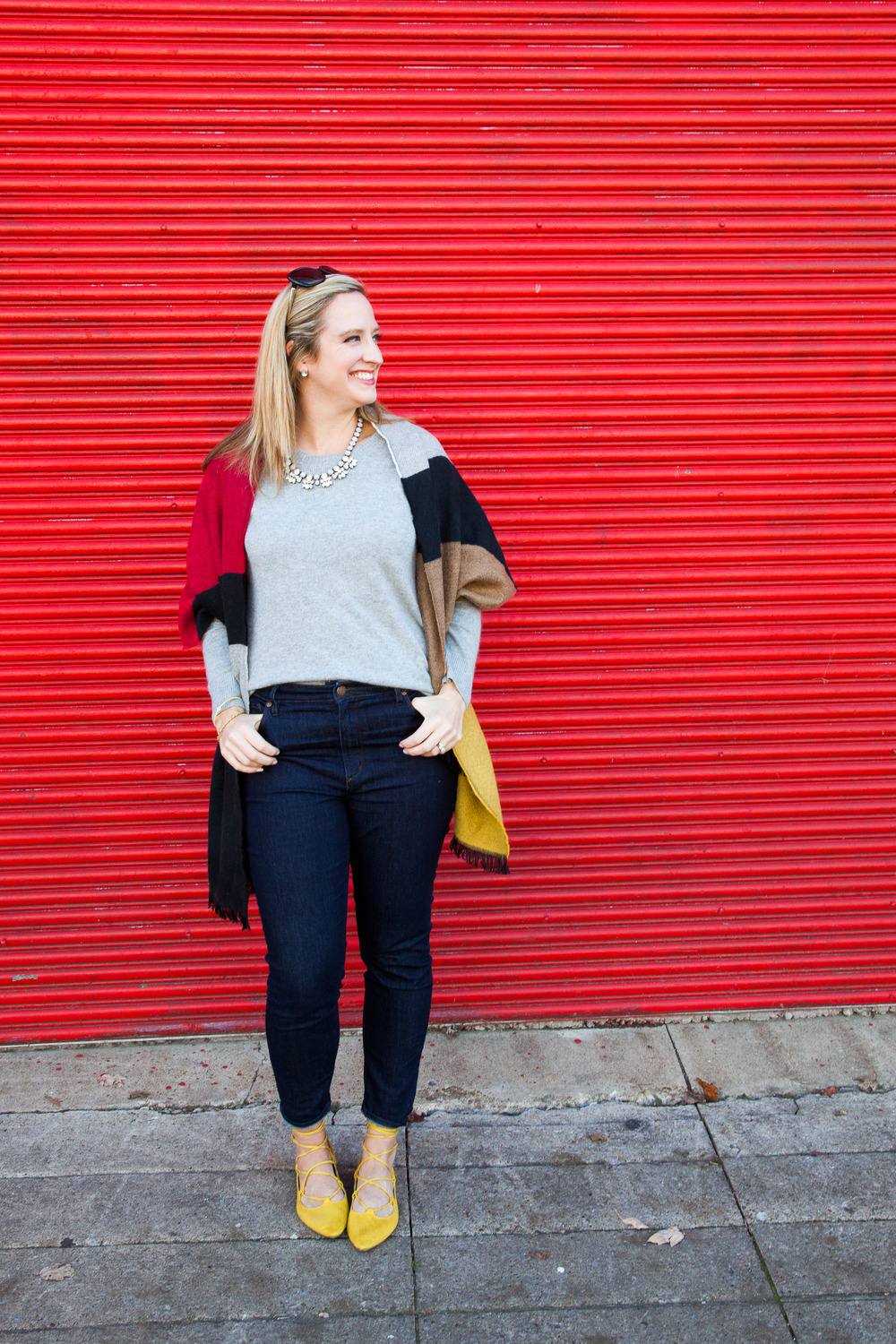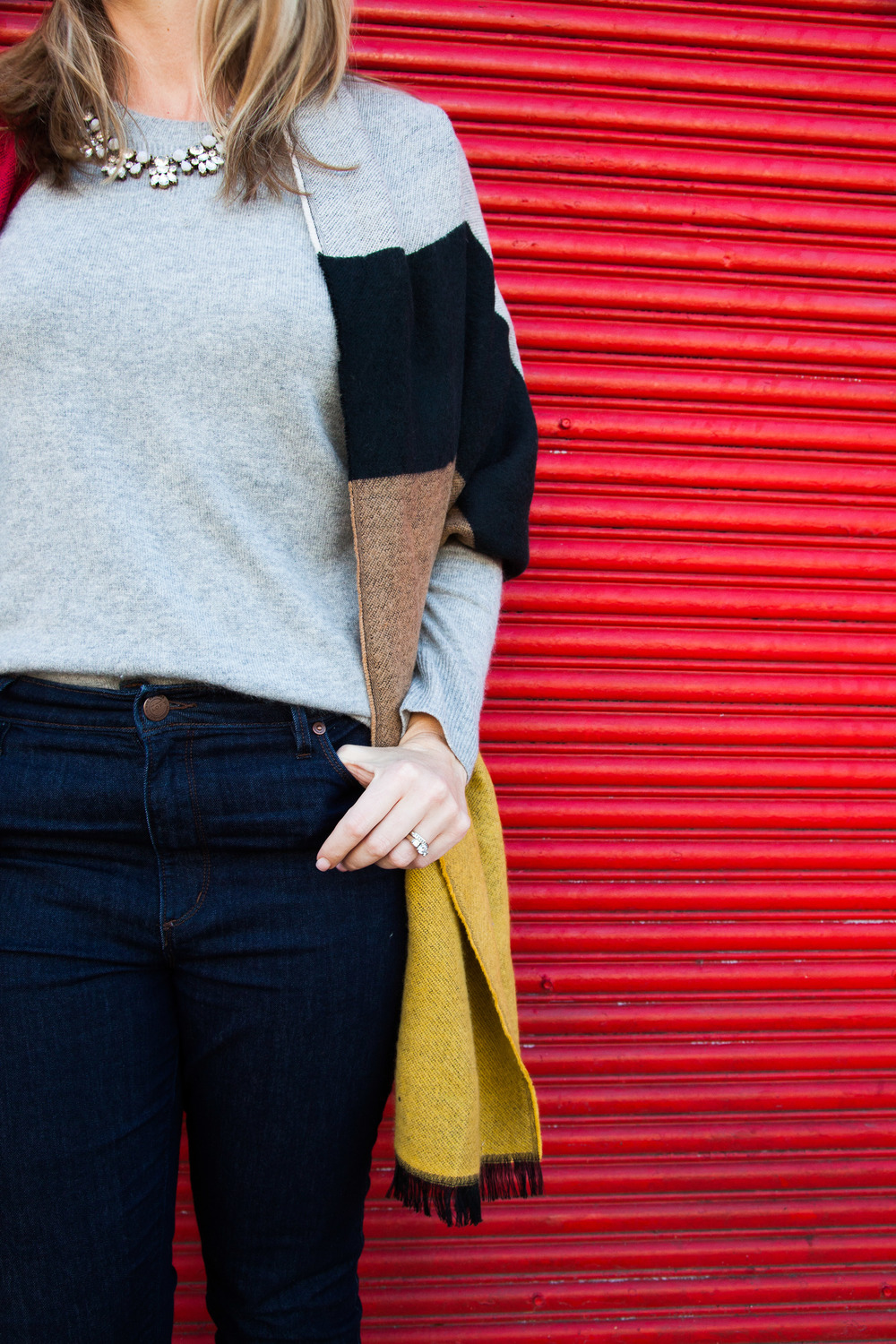 outfit 1 details :: pants // sweater // jacket // scarf // sneakers (similar) // tote // necklace // earrings

outfit 2 details :: jeans // sweater (similar) // scarf // booties // earrings // stretch bracelet // bangle // tote // sunglasses (similar)

outfit 3 details :: jeans // stripe top (other colors avail on on sale) // cardigan (similar) // scarf // bracelets // flat // crossbody // earrings

outfit 4 details :: jeans // sweater (similar) // necklace // earrings // flats (sold out, but love this color) // sunglasses (similar) // bracelets

Old man winter is back and with his colder temperatures blasting into town, scarves are going to be a necessary staple to survive the next few months.
There are so many reasons to love scarves, but my favorite reason to layer one on is that it can add color and texture to a basic outfit. It not only keeps you warm, but stylish too. Every scarf in the photos above are under $25 which make perfect gift ideas for the upcoming holidays.
Find your print plus a gift or two below!

Happy Shopping!