When plaid button downs first emerged on the fashion scene, I had flashbacks of the 90's grunge scene with Nirvana and Pearl Jam.  I rolled my eyes and crossed my fingers that the fad would quickly pass into more feminine trends.
Well here we are – several seasons later, and plaid is here to stay.  I've even broken down and now own multiple plaid pieces in my wardrobe.  What I love about a plaid button down is they can be very versatile and very girly.  Here are a few tips to wear your favorite plaid.
1. Wear with your favorite jeans and a puffer vest for that casual on the go look.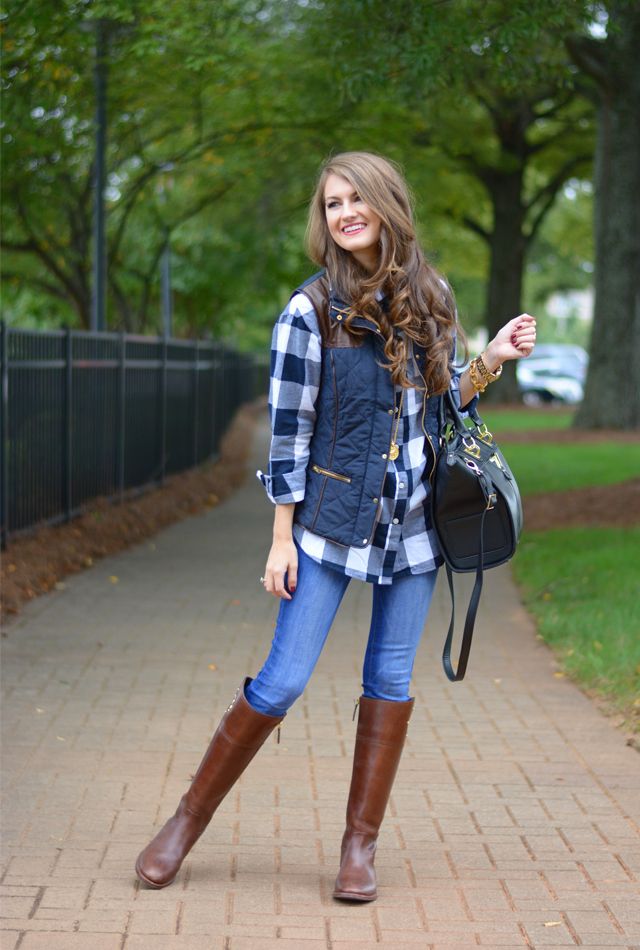 Photo Reference – southerncurlsandpearls.com
2.  Think layers for those cooler temps.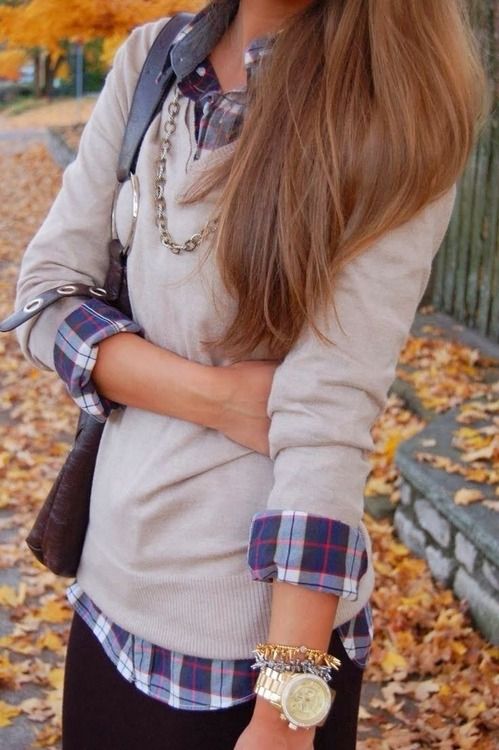 Photo Reference – itsthatblonde.tumblr.com
3.  Dress up your plaid with a pencil skirt for a business or church look.

Photo Reference –  J Crew
4. Add a little bling to your plaid for a glam date night look.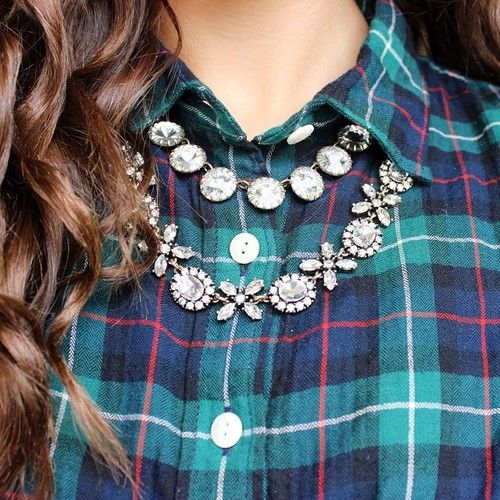 Photo Reference – apreppylife.tumblr.com
Like all prints, plaids are personal and with so many color ways available, you can certainly find one that fits your style.  Here are a few of mine in stores and online now.

Happy Shopping!