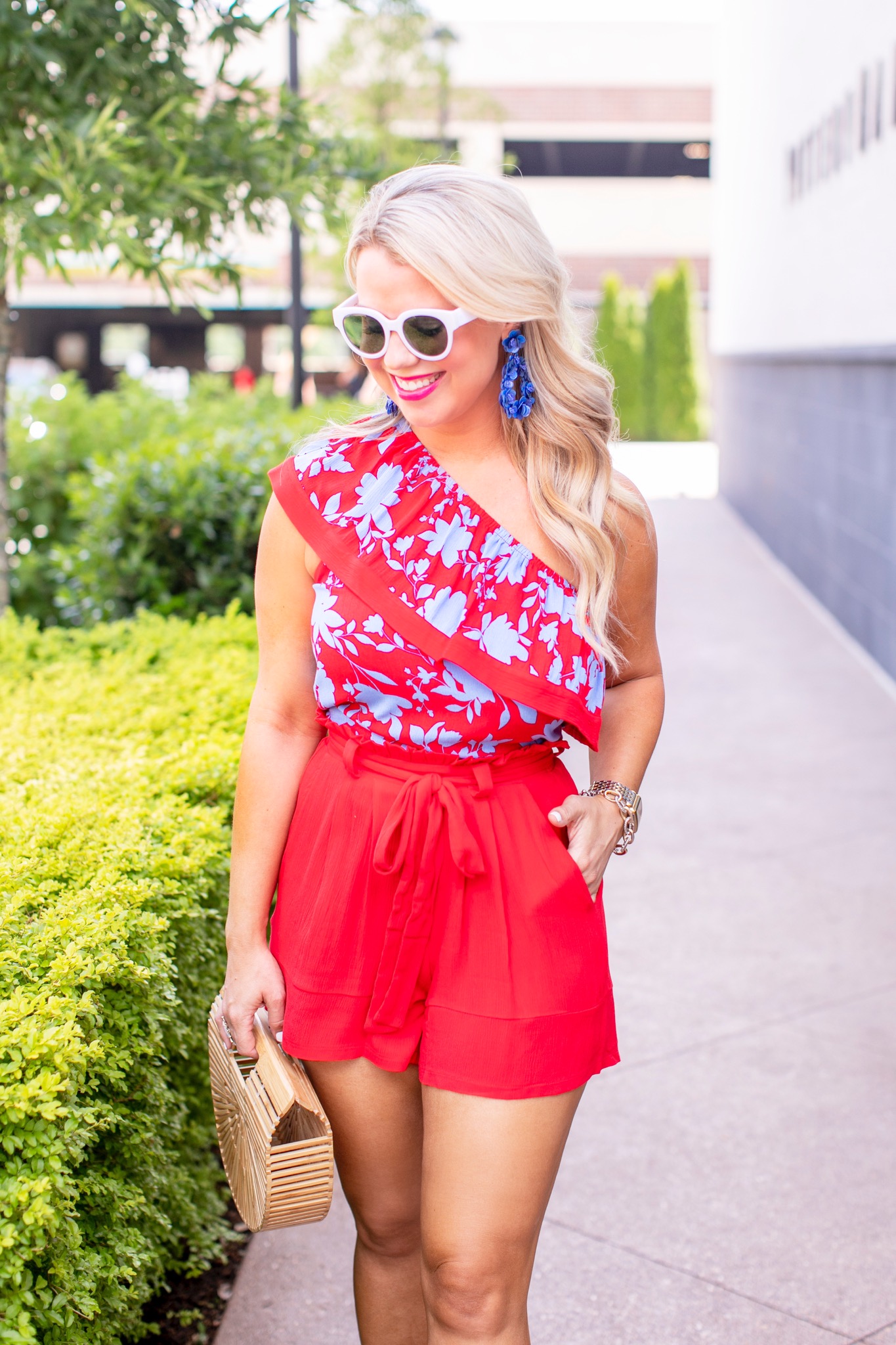 shorts | top | bag | similar earrings | similar sunglasses
My blogger friend, Cassie's, brand new collection with Gibson Look is here! This collection, appropriately named Summer of Color, is just that :: Thirteen colorful, affordable pieces that can mix and match to create endless fun, bright and vacation-ready looks!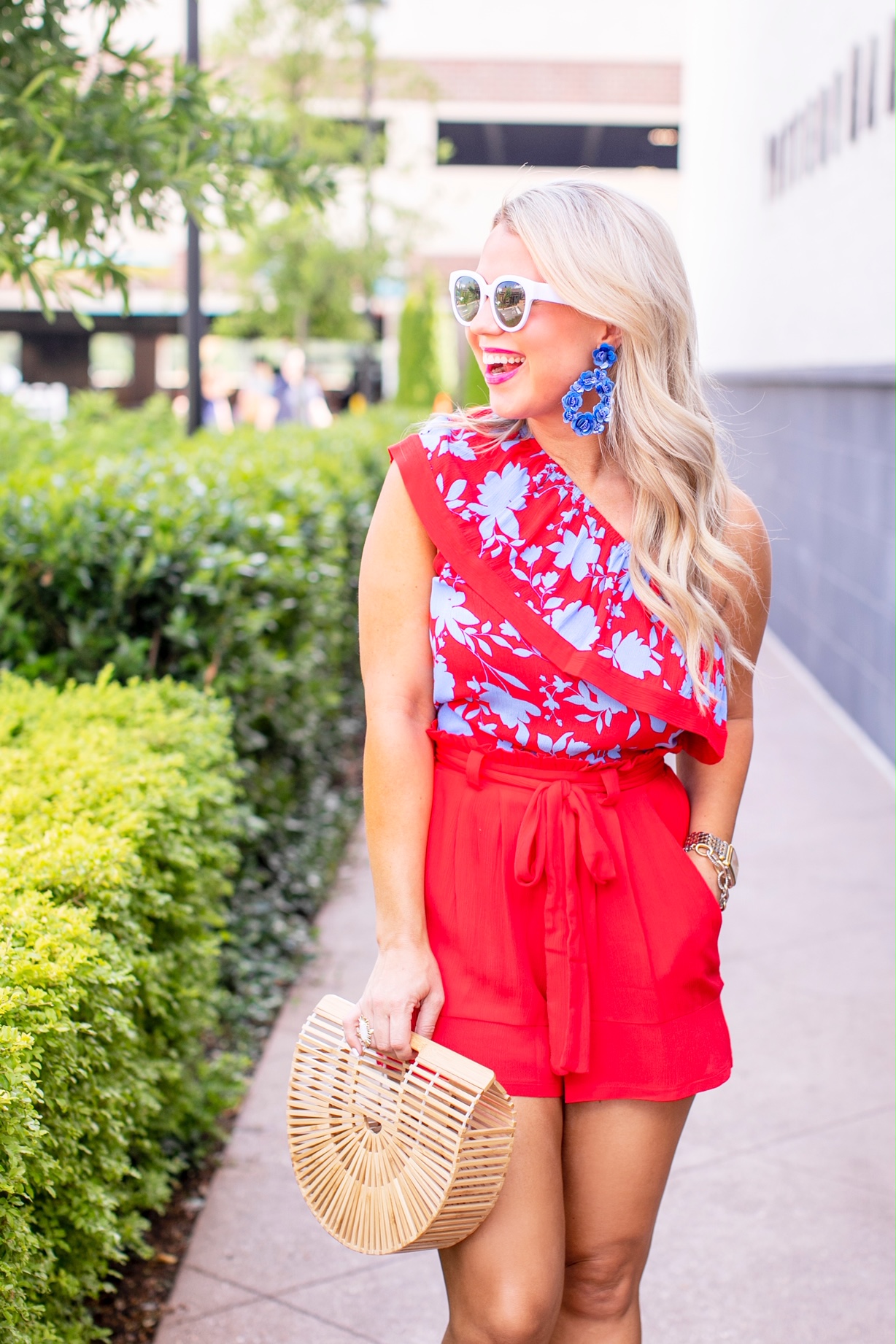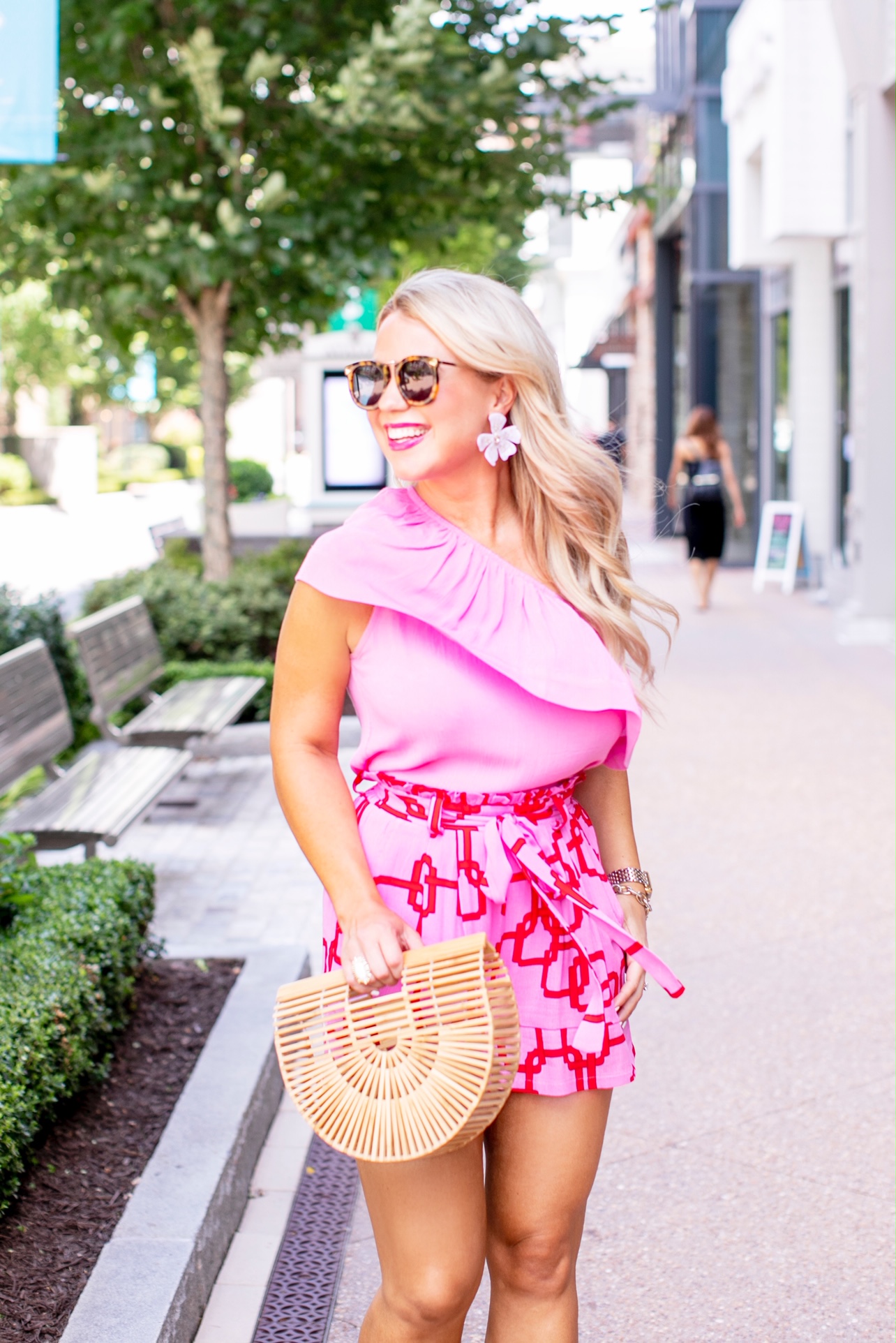 All of these fabrics are breathable, comfortable, and perfect for wearing on a warm summer day and also for packing for a trip. I found the sizing to be generous. I am wearing a size small in each top and a size XS in the shorts.
Click here for my $14 flower earrings from Amazon!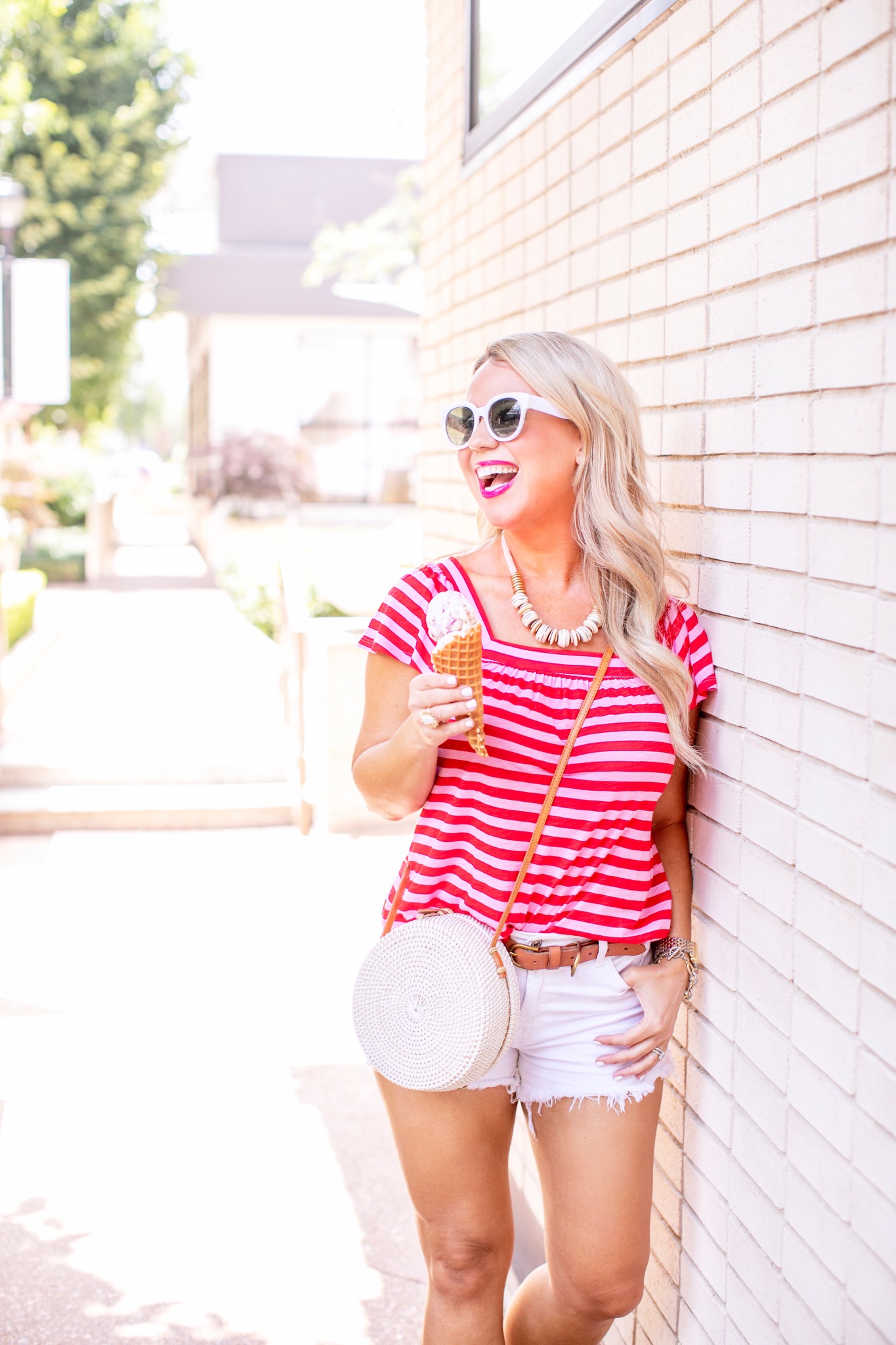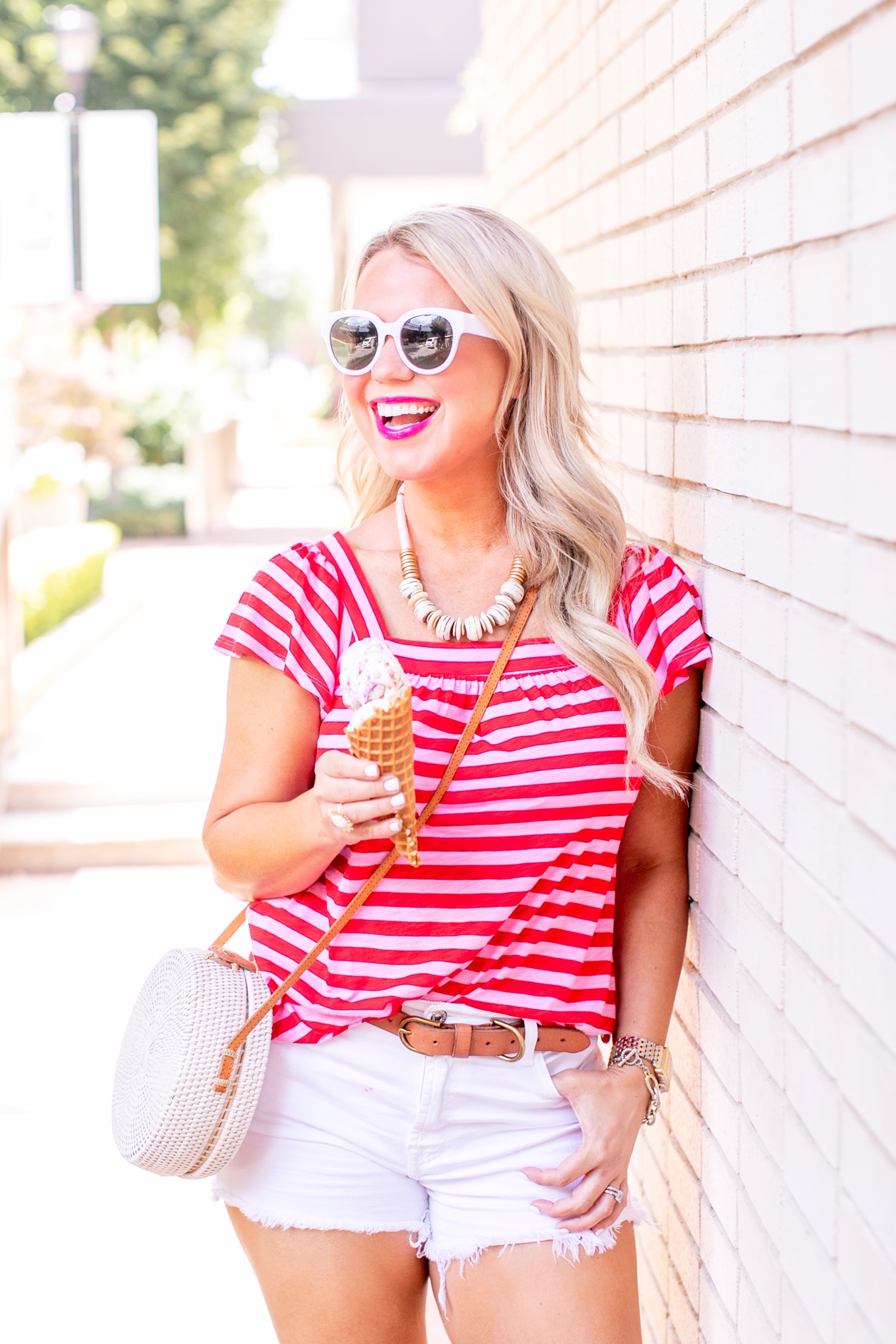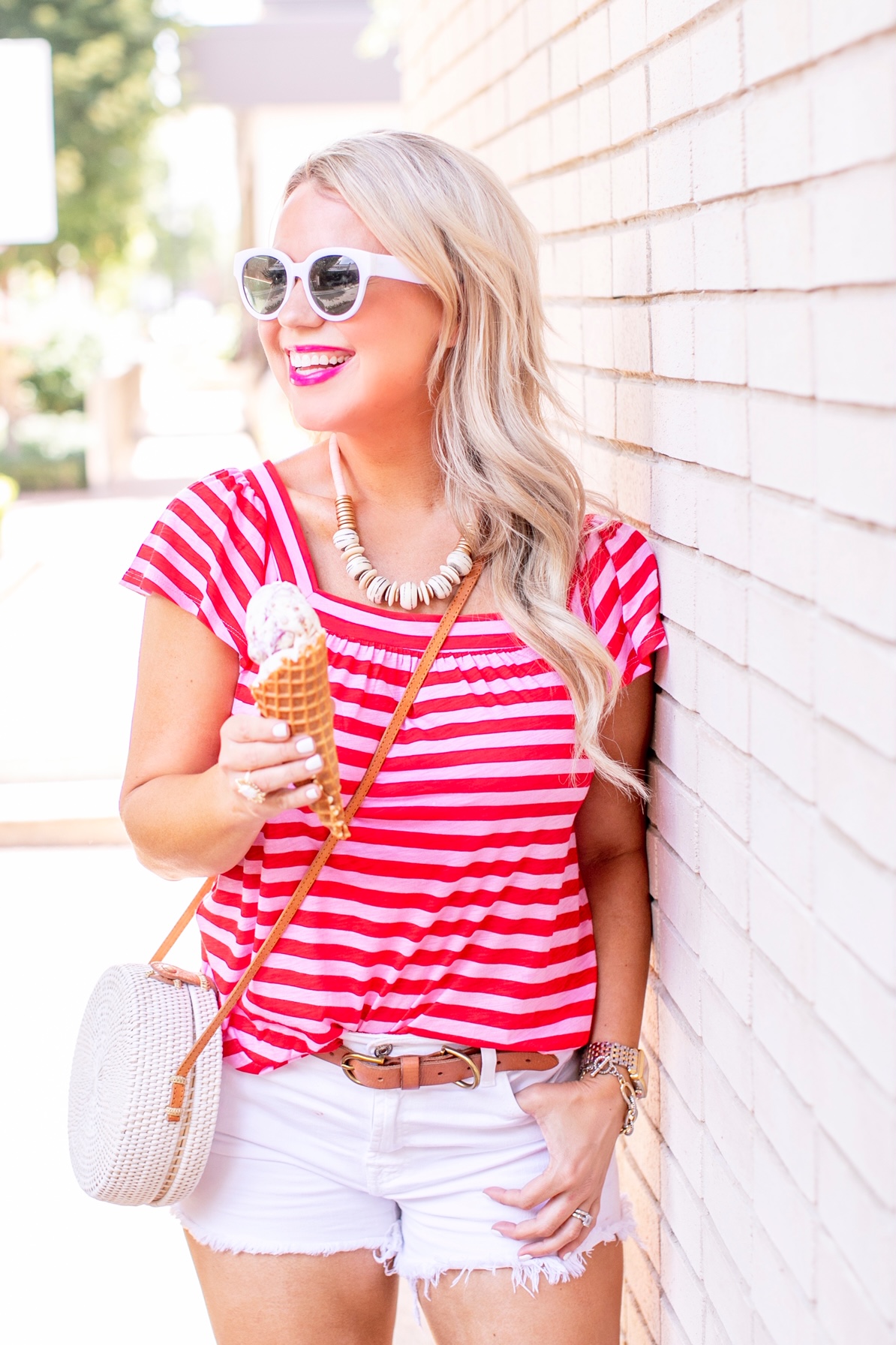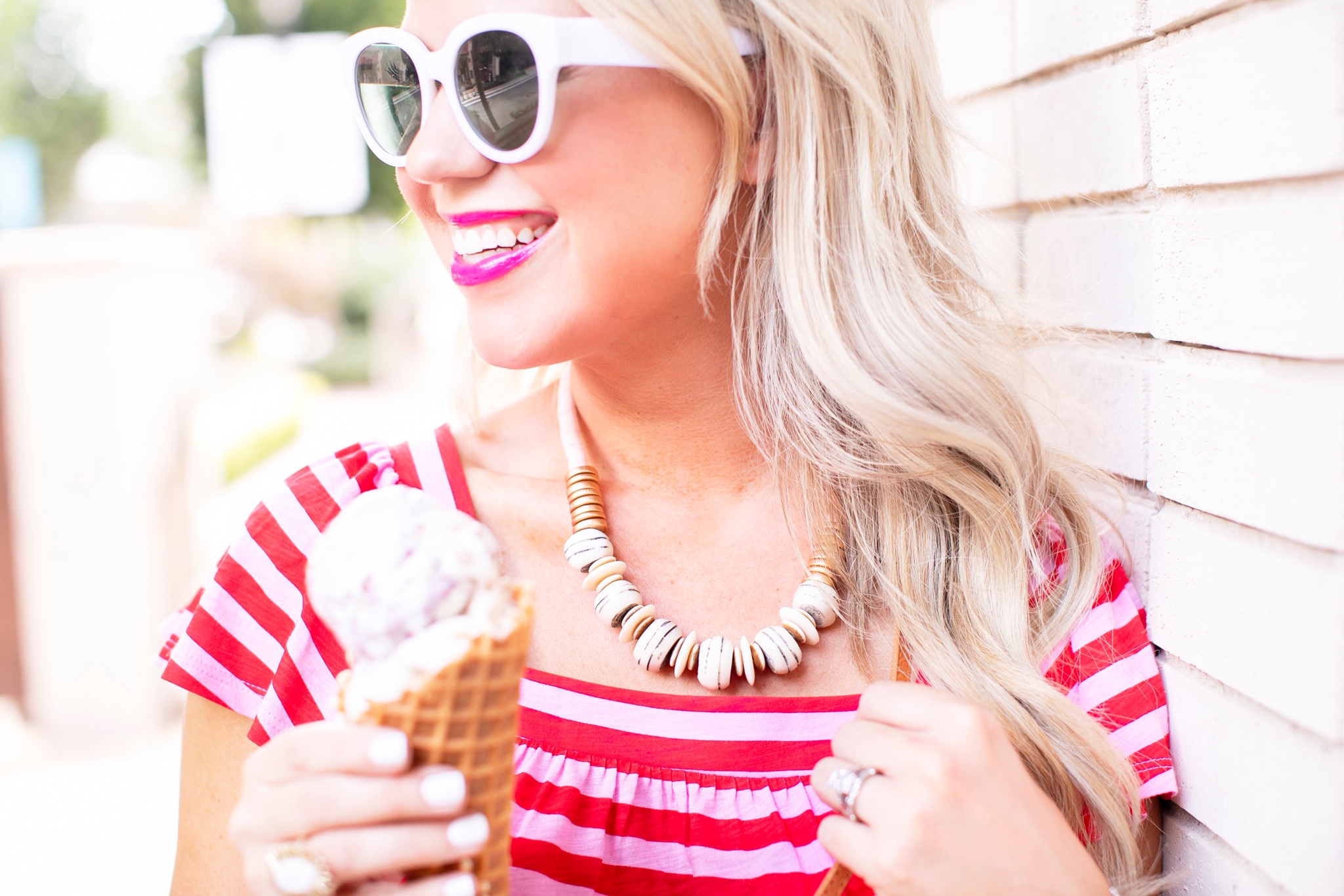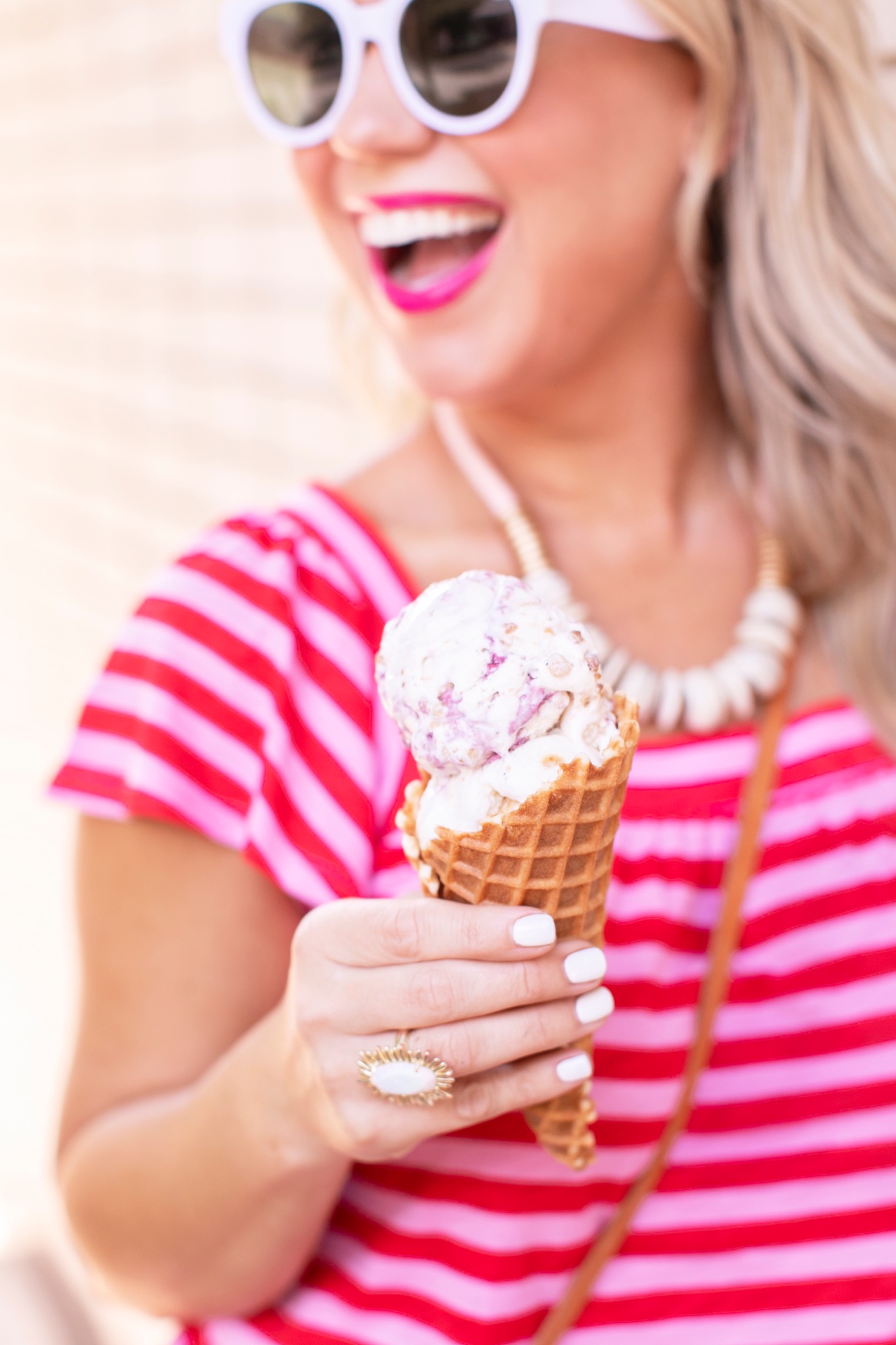 This striped top comes in several colors. I love this punchy red/pink combo and also snagged the blue/white stripe that is perfect for Fourth of July!
My necklace is handmade by Joy & Light Design and goes great with any of these Sugarplum pieces. Enjoy 10% off your Joy & Light Design purchase with code LAUREN10.
I also am getting a ton of questions about my go-to white nail polish. It's CND Shellac in Cream Puff. I have it linked here.
Here are a few of my other favorite pieces from the #gibsonxhisugarplum collection ::
Stylishly yours,