TFIG! I am excited to share a few of my favorite purchases so far this Fall!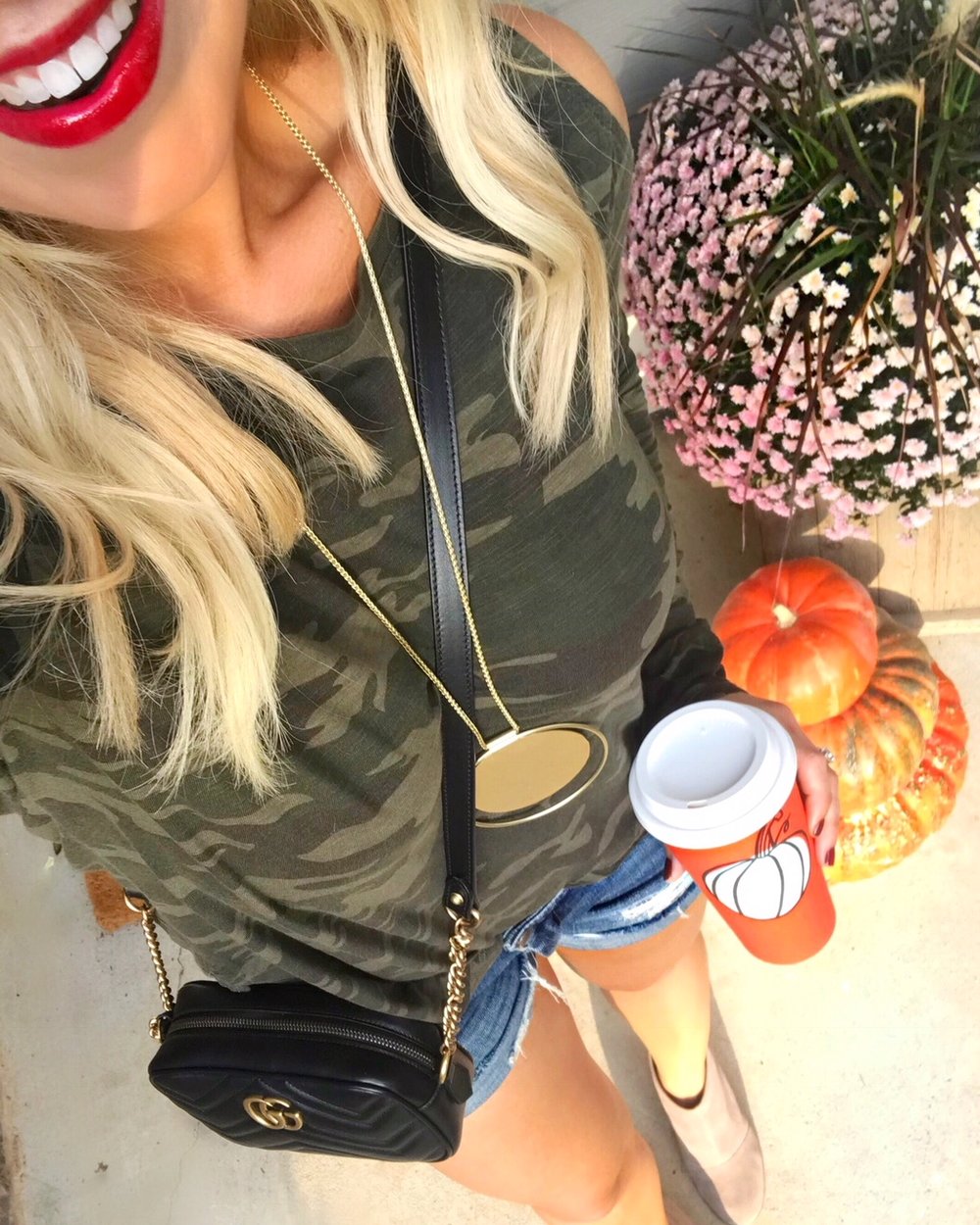 1. This camo tee. Y'all…this tee combines camo and cold-shoulders, which in my world, means it's essentially perfect! It's so comfy and will be a wardrobe staple of mine all season long! I am wearing a size Small. You can also shop the tee here.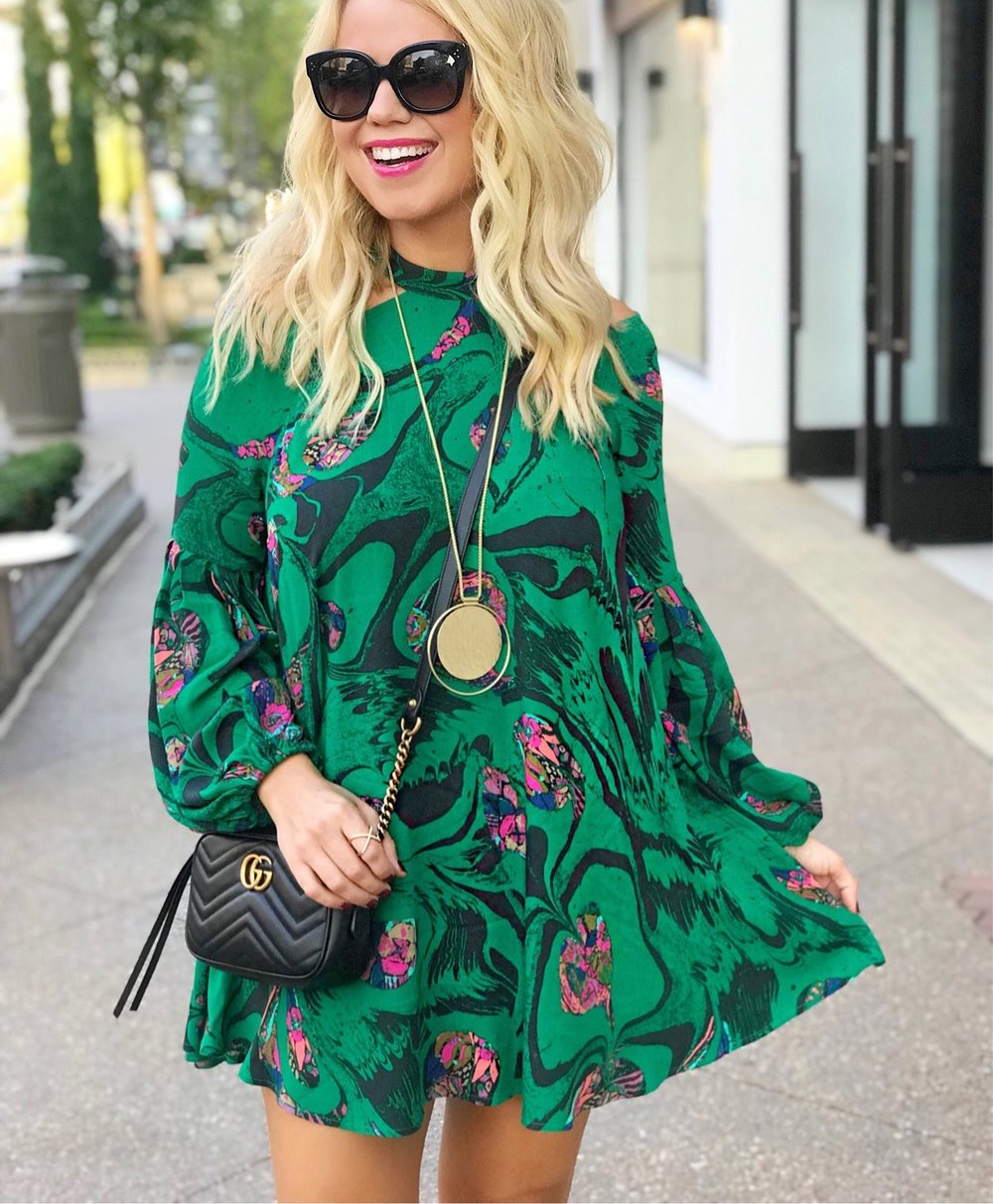 2. This tunic dress. I have a "thing" for green this season, which is why I am particuarly smitten with this dress! It is a comfy, flowy fit, has cold shoulders and comes in three colors. It also looks phenomenal paired with faux leather leggings! I am wearing a size Small.
Also, you'll notice I am wearing this gold pendant necklace in the last two pics and in the pink dress pic below! It's under-$50 and so versatile that I cannot stop wearing it!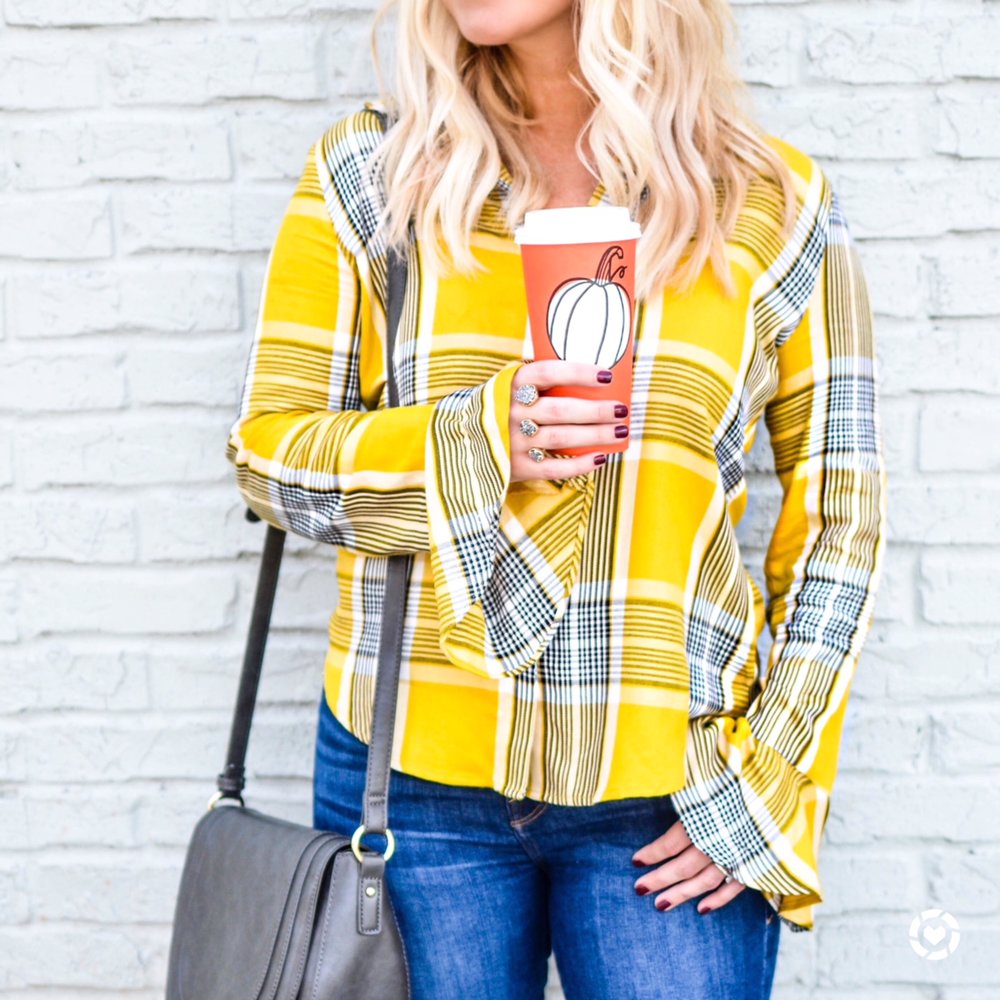 3. This plaid. Yellow is one of my very favorite colors to wear, so when I found this peppy plaid, it was love at first site. The fun flared sleeves are an added bonus! I am wearing a size small.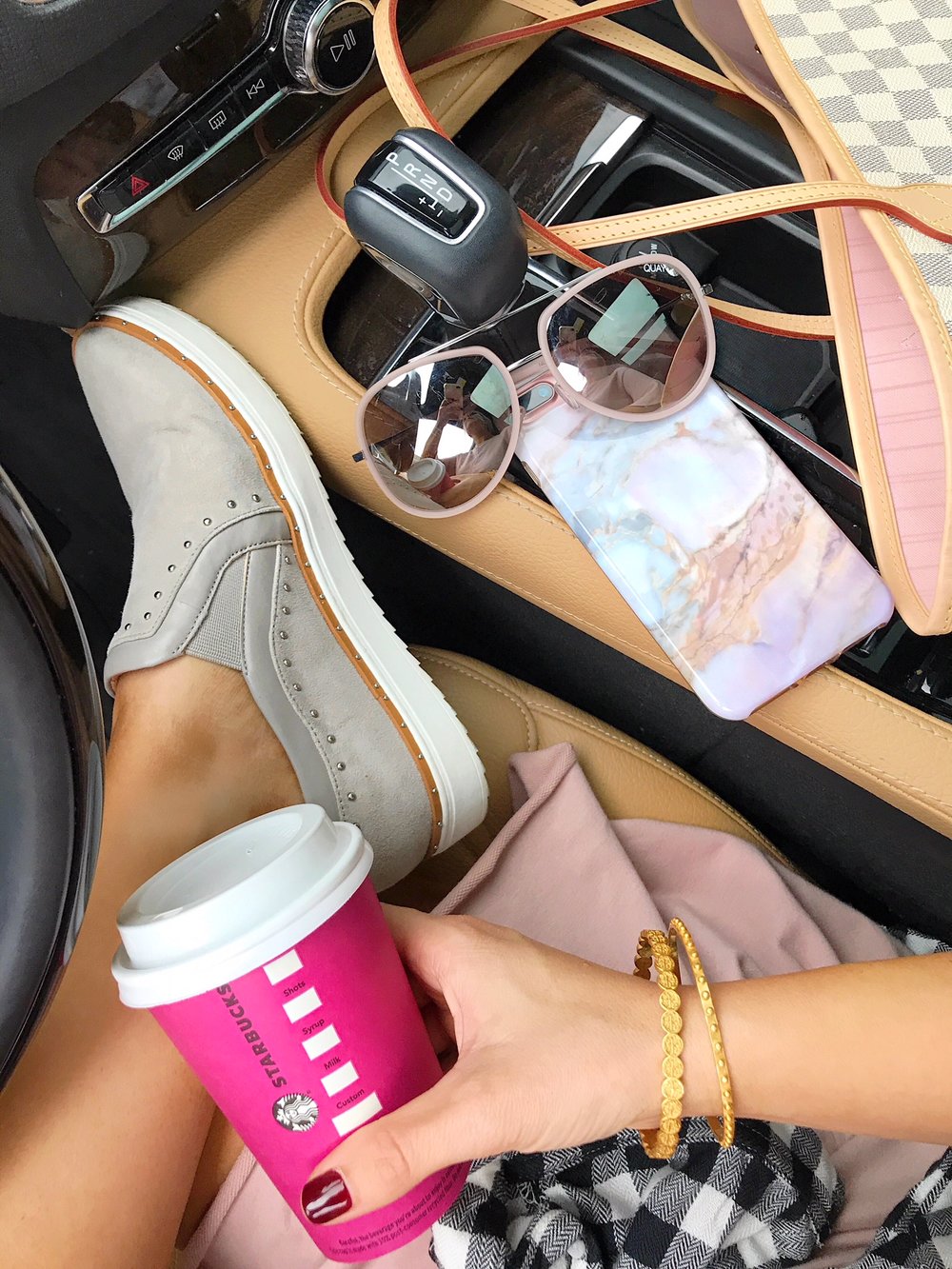 4. These studded slip-on's. I have a new obsession with stylish sneakers, and these are are my current favs! They come in three colors, are under-$100 and are comfortable to wear all day long! I love pairing them with jeans, shorts and dresses alike!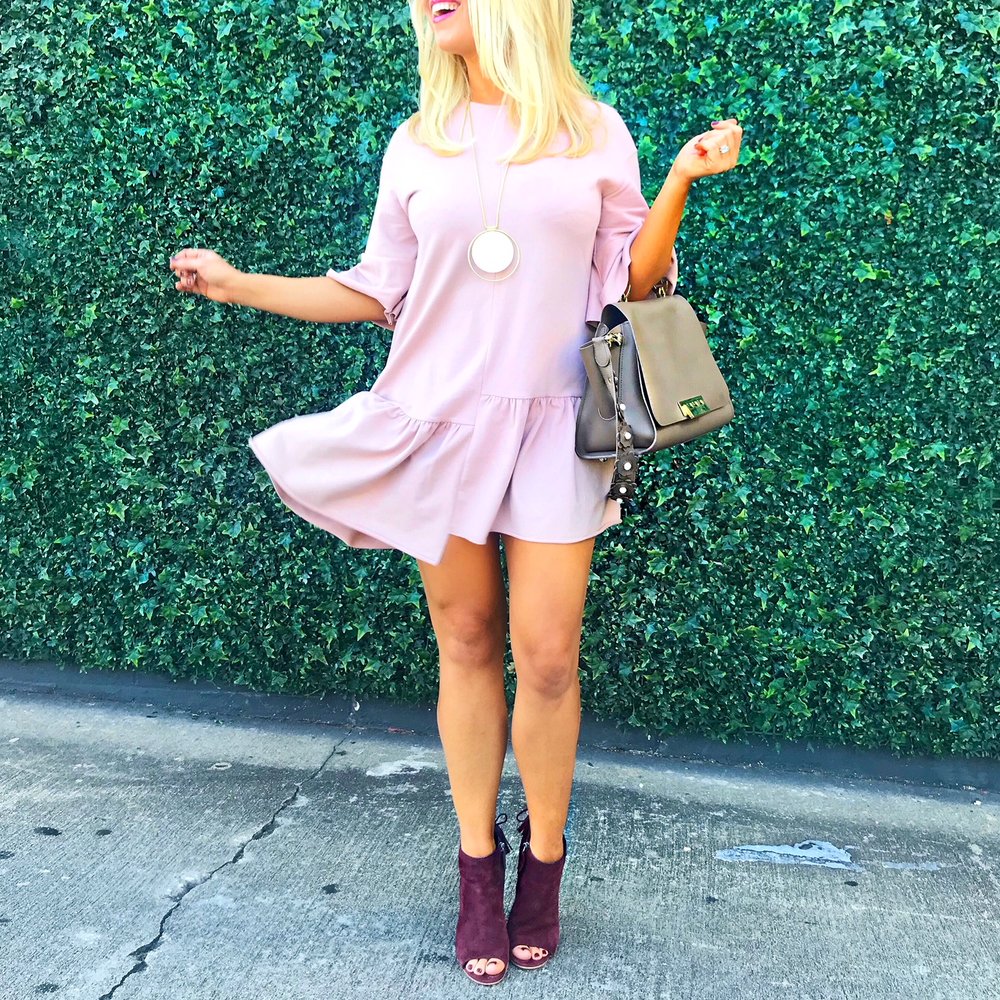 5. This comfortable dress. These warm Fall days call for breezy dresses. This one feels like wearing a comfy tee shirt. I love the assemetrical hemline and ruffled sleeves! Did I mention it's $55 and also comes in gray?
Shop all these outfits in more detail here.

Have a fabulous weekend!
Stylishly yours,