Summer is right around the corner and I've teamed up with Target and Stylinity to bring you some summer essentials that will help you get ready for the next few months of fun in the sun!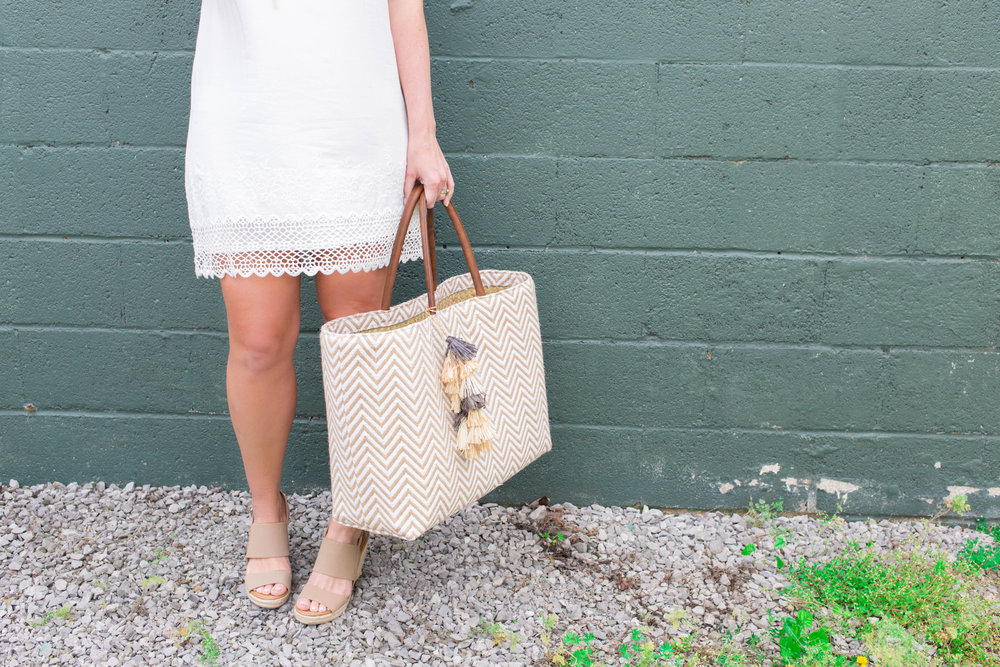 1. An oversized tote is the perfect addition to your handbag wardrobe. This chevron version is roomy enough for carrying all your essentials in one bag. Don't be afraid to take this tote with you to the pool or to dinner with the family.
2. Off the shoulder styles continue to be huge this season and this white cotton sheath dress is the perfect blank canvas to wear with your favorite color or print. The lace detail along the hem keeps it from being a boring basic. Wear this style with flats for a more casual weekend look or dress it up with your favorite pair of heels or wedges.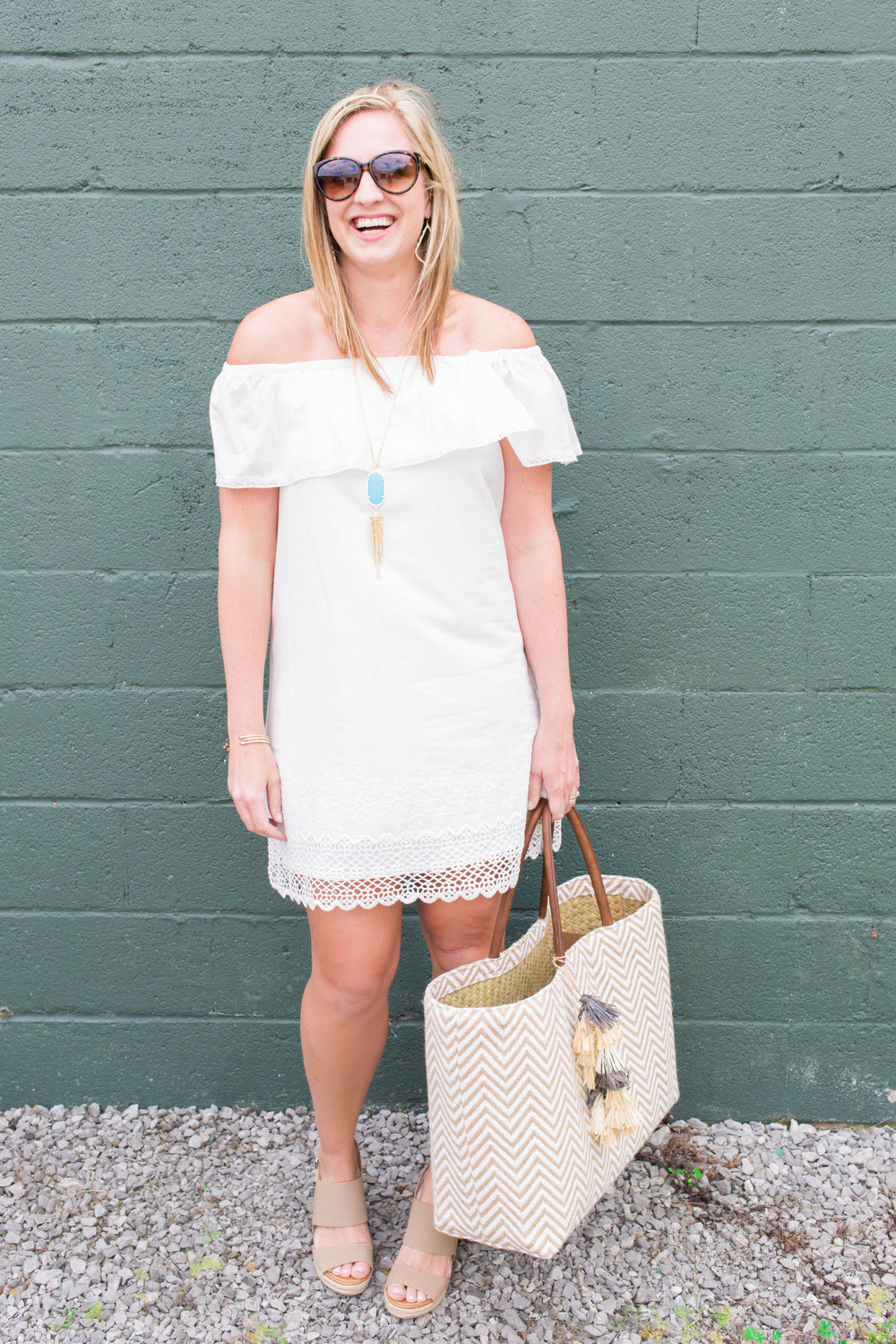 3. Wedges are a summer must have. These nude DV wedge sandals are not only versatile for all your summer outfits, but super comfortable too. Wear them with boyfriend jeans, shorts, skirts, and of course dresses. They are the perfect neutral to wear with anything.
4. Sunglasses are majorly important for not only protecting your eyes from harmful UV rays, but they also keep you from squinting. Why create unnecessary wrinkles on those beautiful faces when you can get a great pair of sunnies for around $20. Save those wrinkles for laugh lines.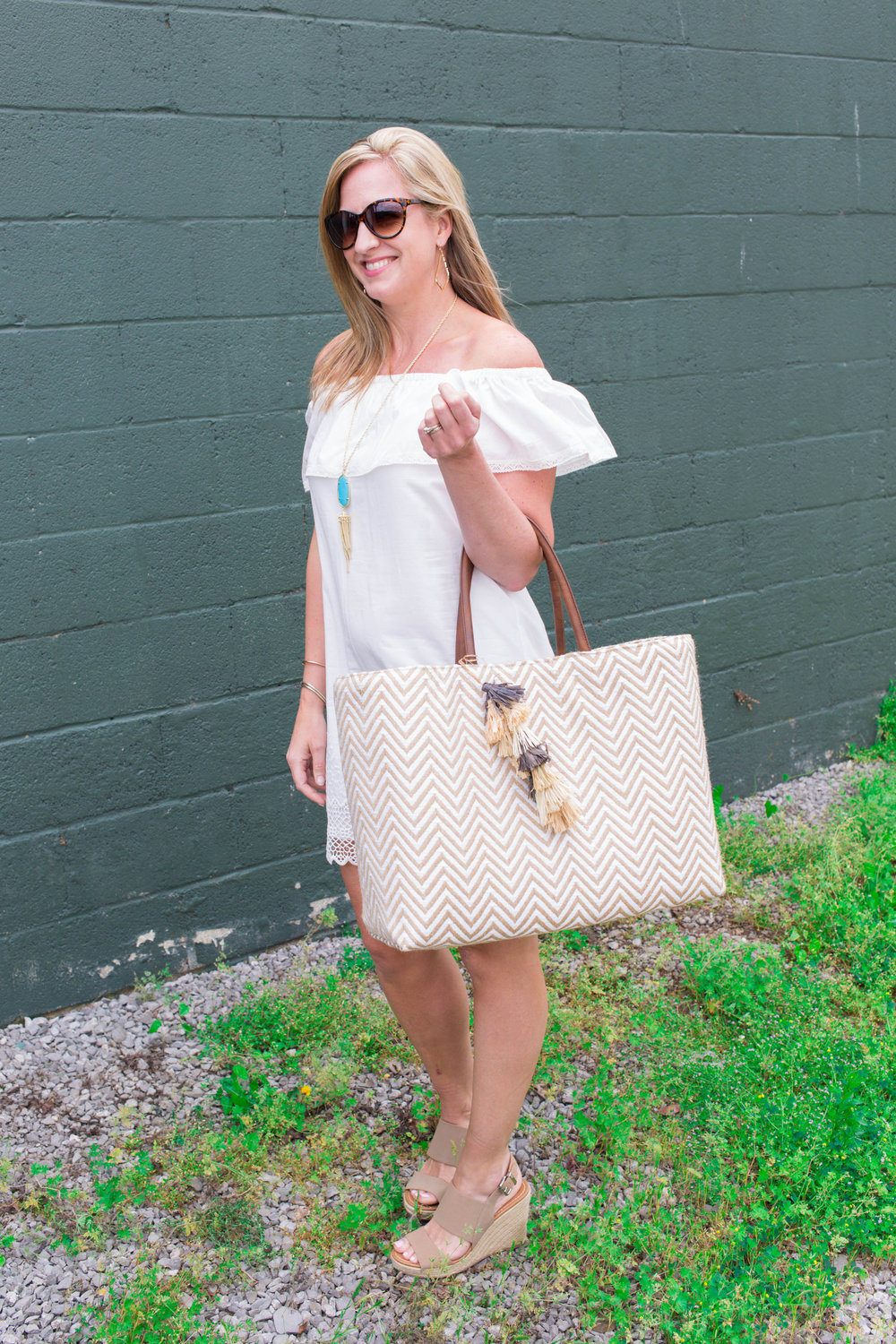 5. Last but certainly not least, sunscreen is just as important for you as it is for your little ones. I tend to wear my kids sun spray with a high SPF for extra protection. Target has hand picked a "made to matter" natural sun spray from the Honest company. This product has no synthetic chemicals or by-products. Don't forget to protect those lips. After applying a lip balm with SPF, add a little color to those kissers with a tinted chap stick or lip shimmer from Burt's Bees. It will give you a little glam during those long days at the pool.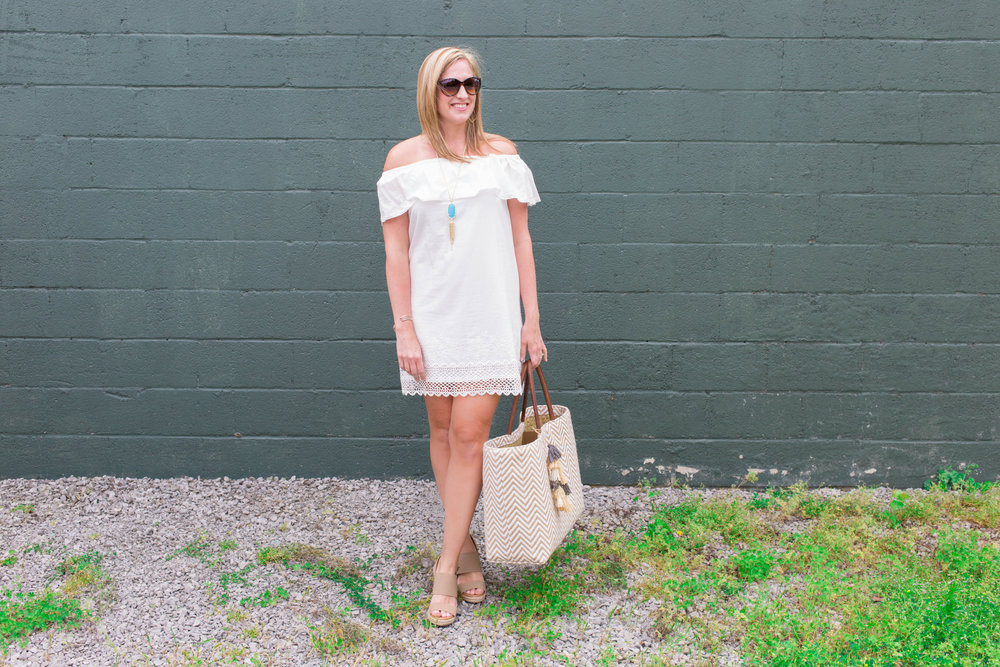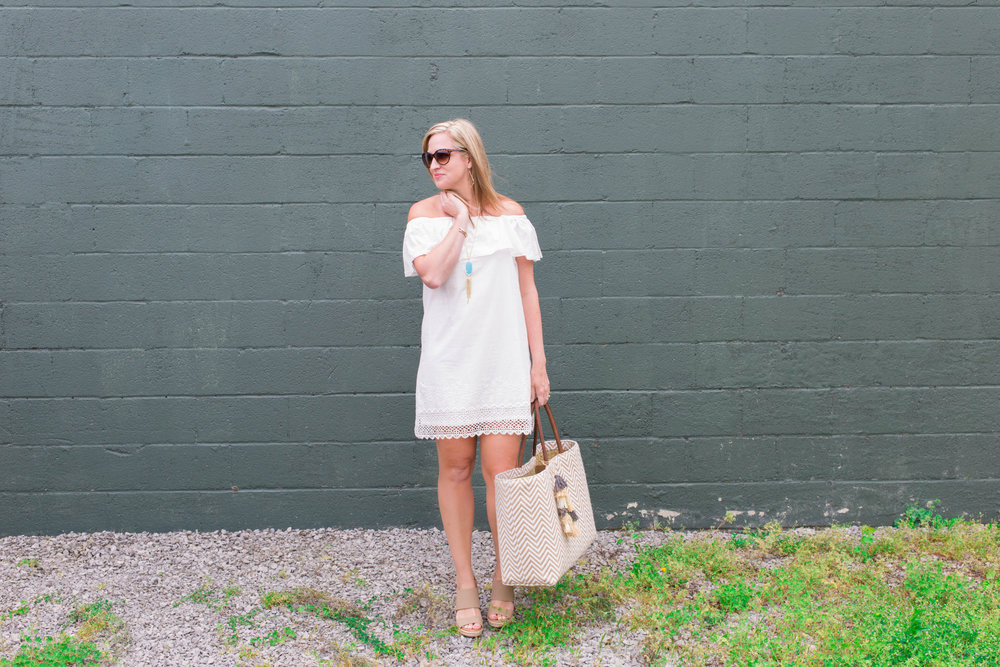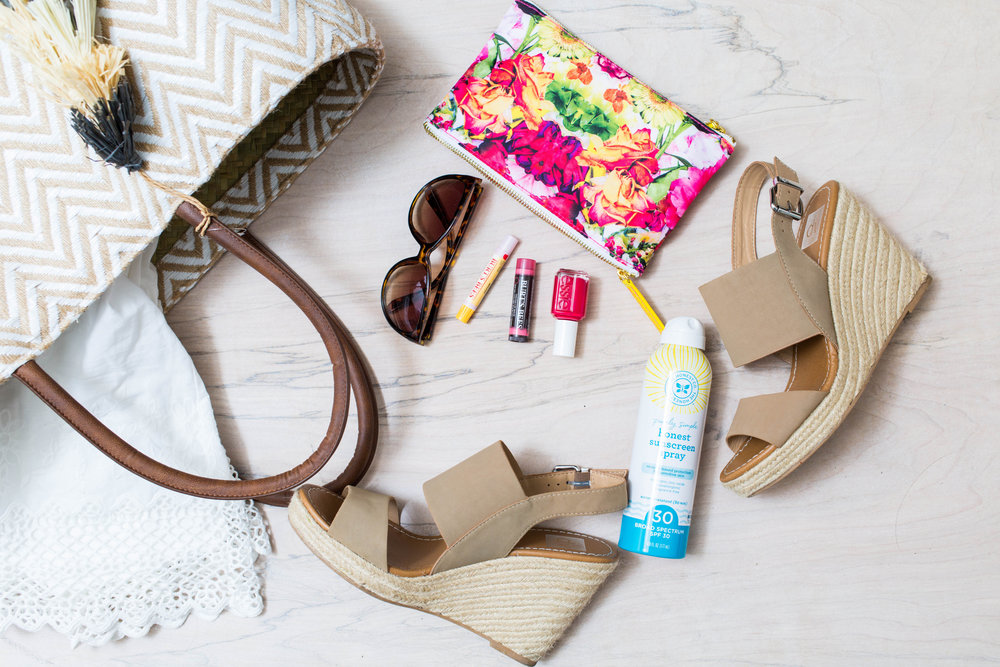 Photos by Krissy Leigh Creative
Have a great summer and as always, happy shopping!

This is a sponsored post, however all opinions are my own.