Tis the season for the most wonderful time of the year.  It's all merry and bright until you have to find the perfect party attire for that yearly office soiree or your friend's Christmas cocktail shindig.  The holidays then turn to Bah Humbug, right?
So what's the answer to that mind splitting question, "what am I going to wear"?
Here are a few things to consider when shopping or outfit planning for your party look.
Do add a touch of sparkle.  You don't need to look like a Christmas tree in the process, but a little goes a long way.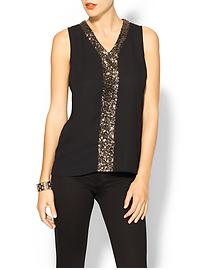 Piperlime Woven Tank – $64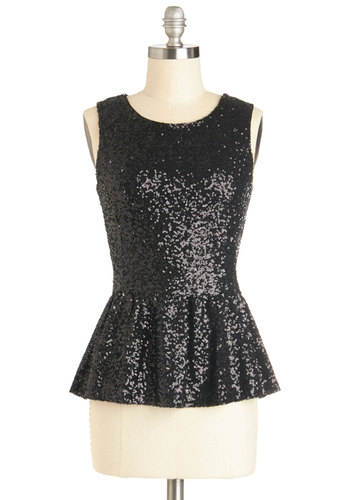 Modcloth Peplum – $70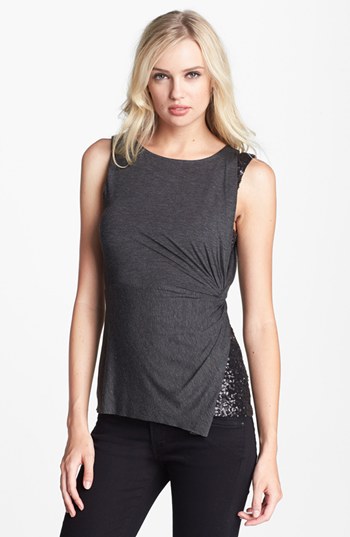 Nordstrom peek-a-boo top – $104
Do get a little festive with holiday motifs.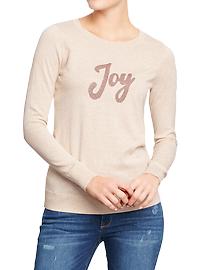 Old Navy Sweater: also comes in "Peace" – $30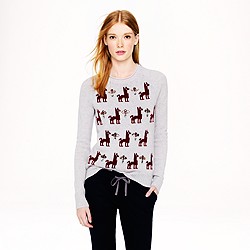 J Crew Jeweled llama Sweater – $98
Avoid the old school ugly Christmas sweater unless you are attending a themed party.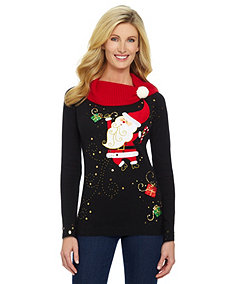 Photo Reference from Dillard's – $99.  I picked an expensive one so you wouldn't be tempted.
Do dress up your LBD (Little Black Dress) with a stunning statement piece.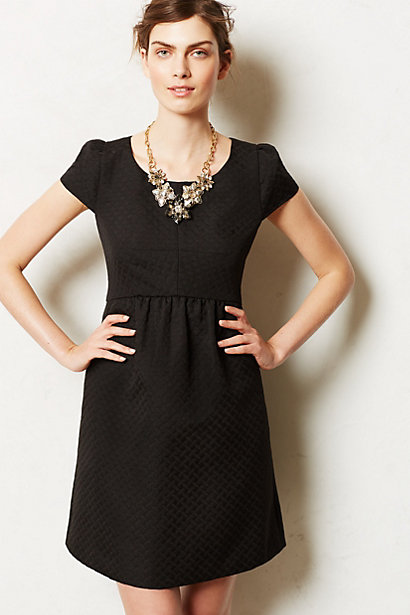 Anthropologie Dress and Necklace – $158 and $58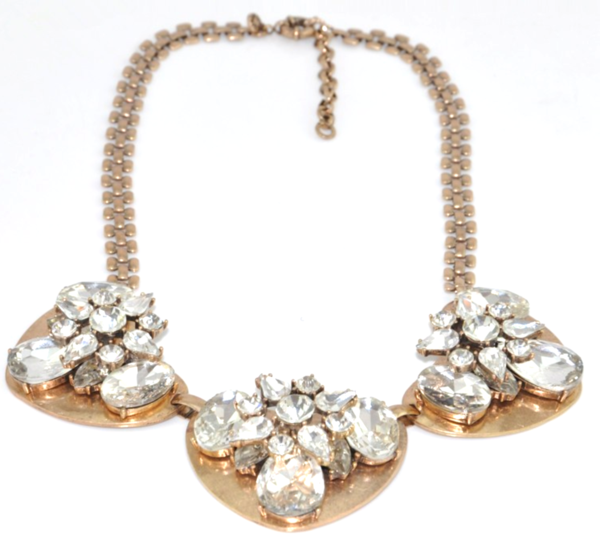 Accessory Concierge brass and crystal necklace – $38
Or add a belt to a dress you already own…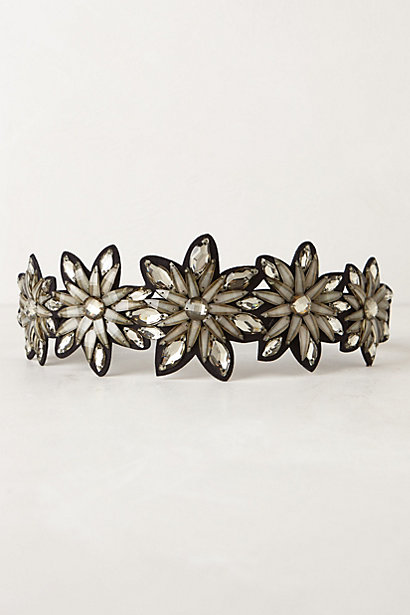 Anthropologie Belt – $48
Avoid the "Vegas Showgirl" look.  What happens in Vegas stays in Vegas.  There is a reason why they filmed those commercials.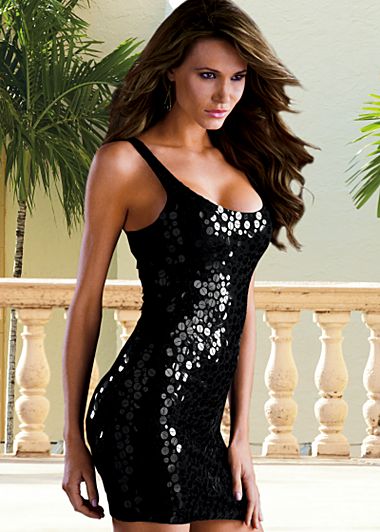 Photo Reference – Victoria's Secret
Do wear metallics.  Silver is making a comeback and a champagne metallic is brilliant as a neutral.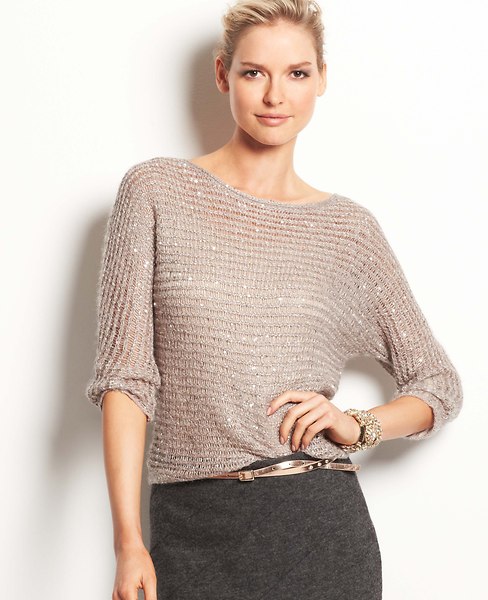 Ann Taylor open weave metallic sweater – $89 (on sale)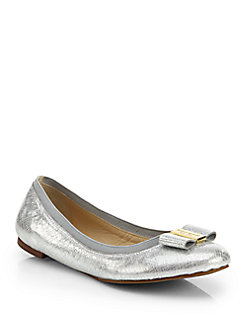 Kate Spade bow flats – $198.  If you want to go for comfort, opt for a cute metallic flat to add a little shine to your holiday outfit.
Don't be literal in your Christmas colors.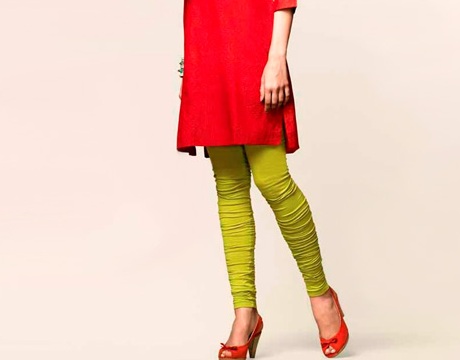 Photo reference – http://burrp.in.com.
Don't forget your camisole.  Work parties are especially not the time to let 'em all hang out so to speak.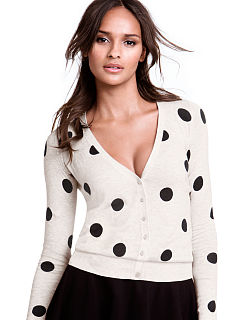 Victoria's Secret Polka Dot Sweater – it's cute, but needs a layering piece.
Do have fun and remember to enjoy the reason for the season.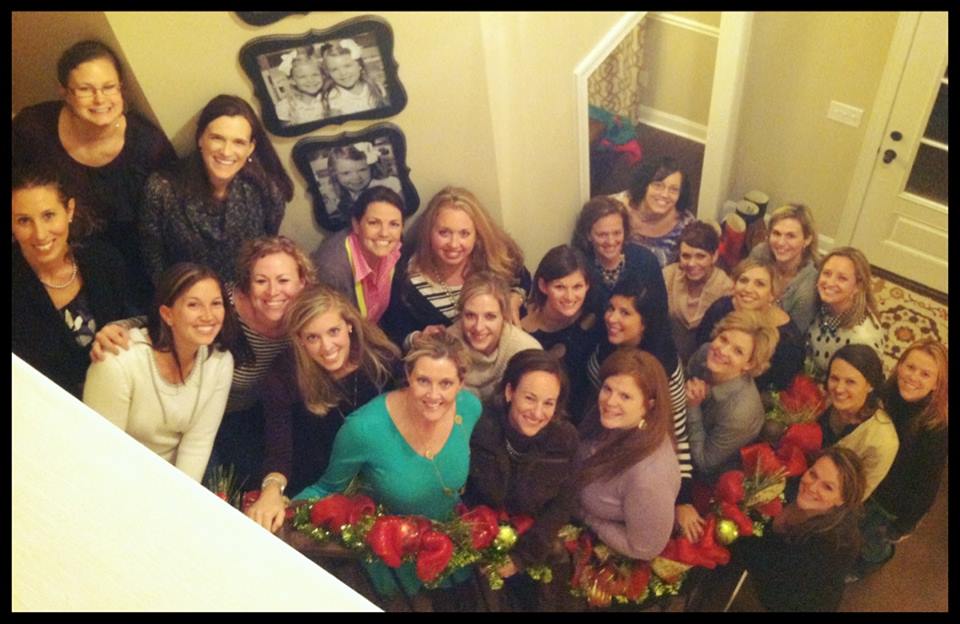 Sharing a pic of some of my favorite ladies!
With Jack Frost nipping at my toes, lately all I've wanted to do is throw on a pair of sweat pants and call it a night.  But, I love a good party with friends and enjoy getting all dolled up from time to time.  It makes this mommy feel like a person again.
Happy Shopping and Happy Holidays!