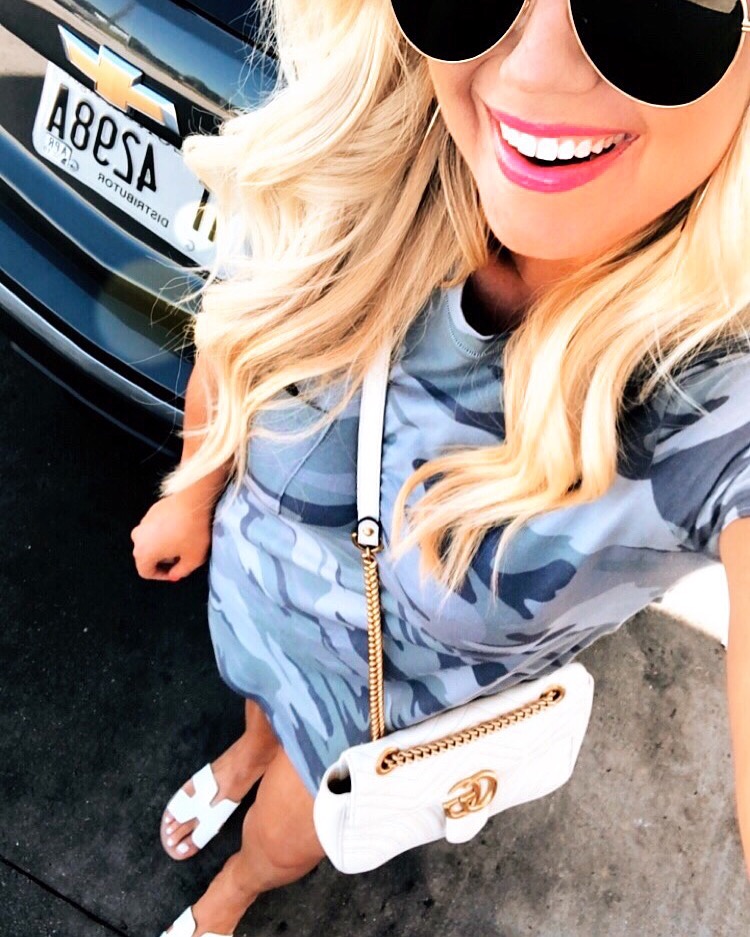 Last week, our family had the incredible opportunity to roadtrip to Nashville with Chevrolet for the CMA Fest.
We drove a brand new 2018 Chevy Equinox from Atlanta to Nashville, and then drove a 2018 Chevy Traverse High Country around town once we arrived in Nashville.
I learned so much about Chevy, both the company and its cars, and left the trip truly impressed by both!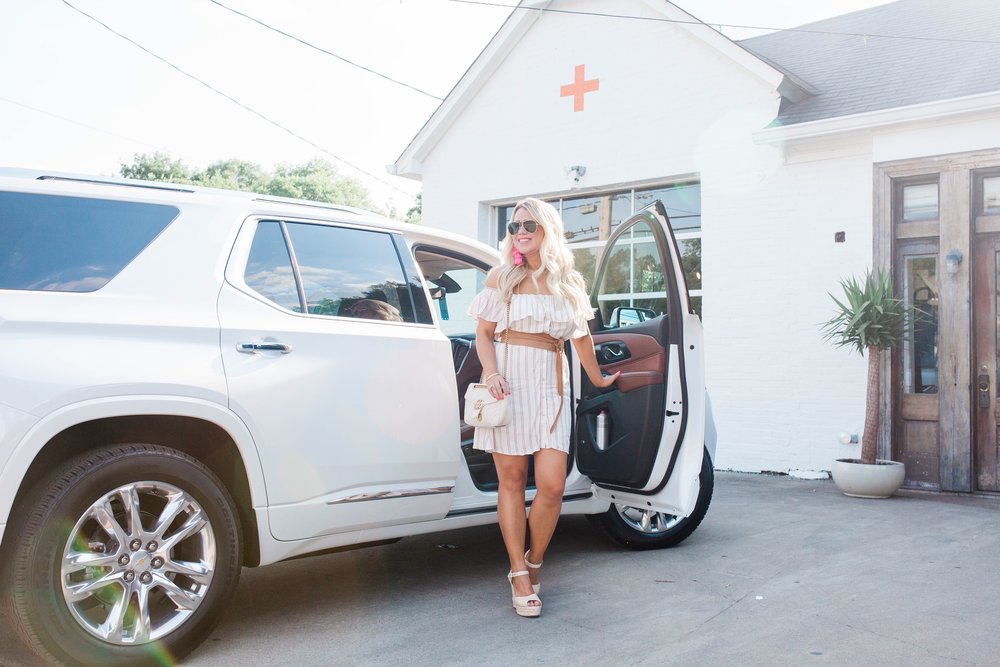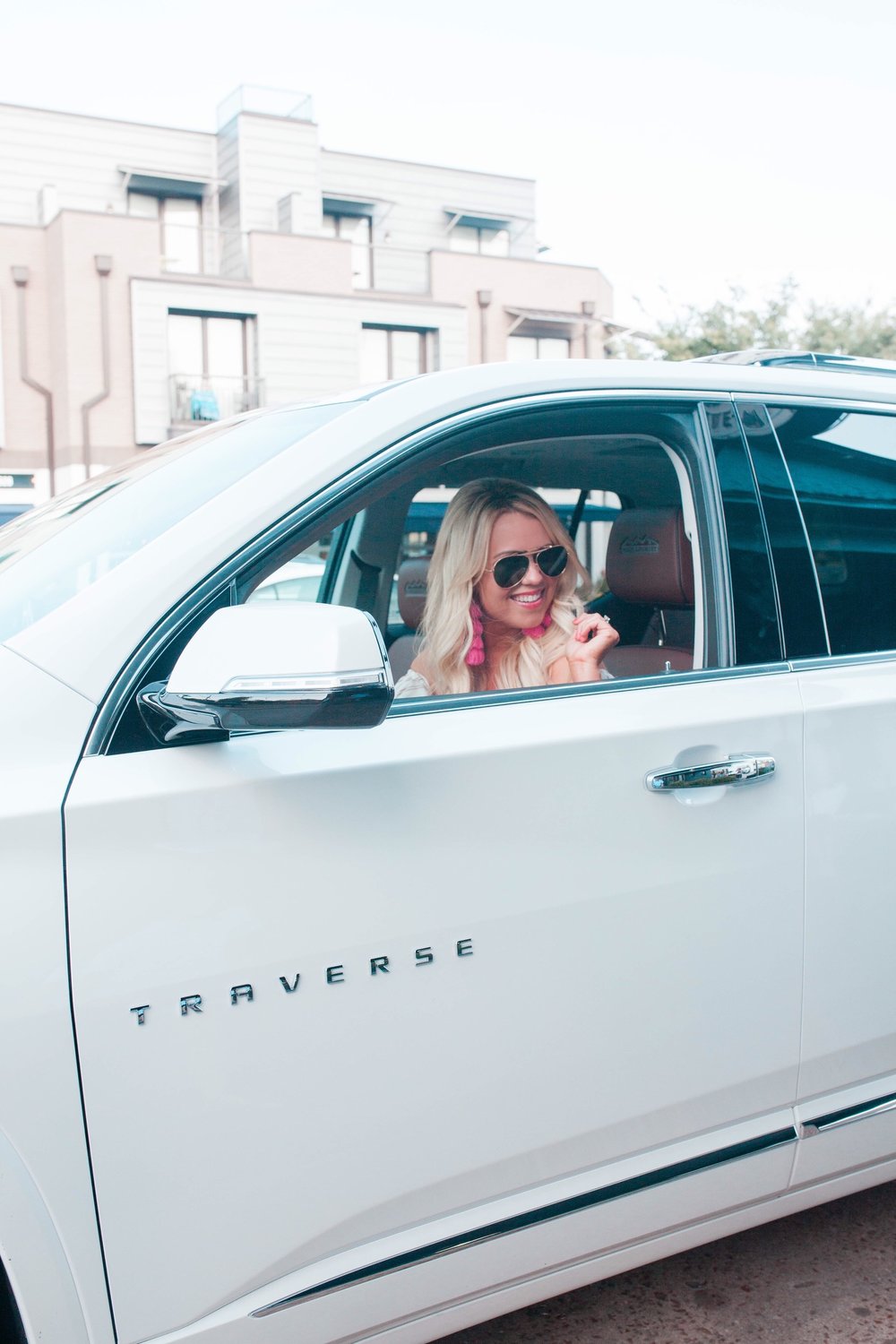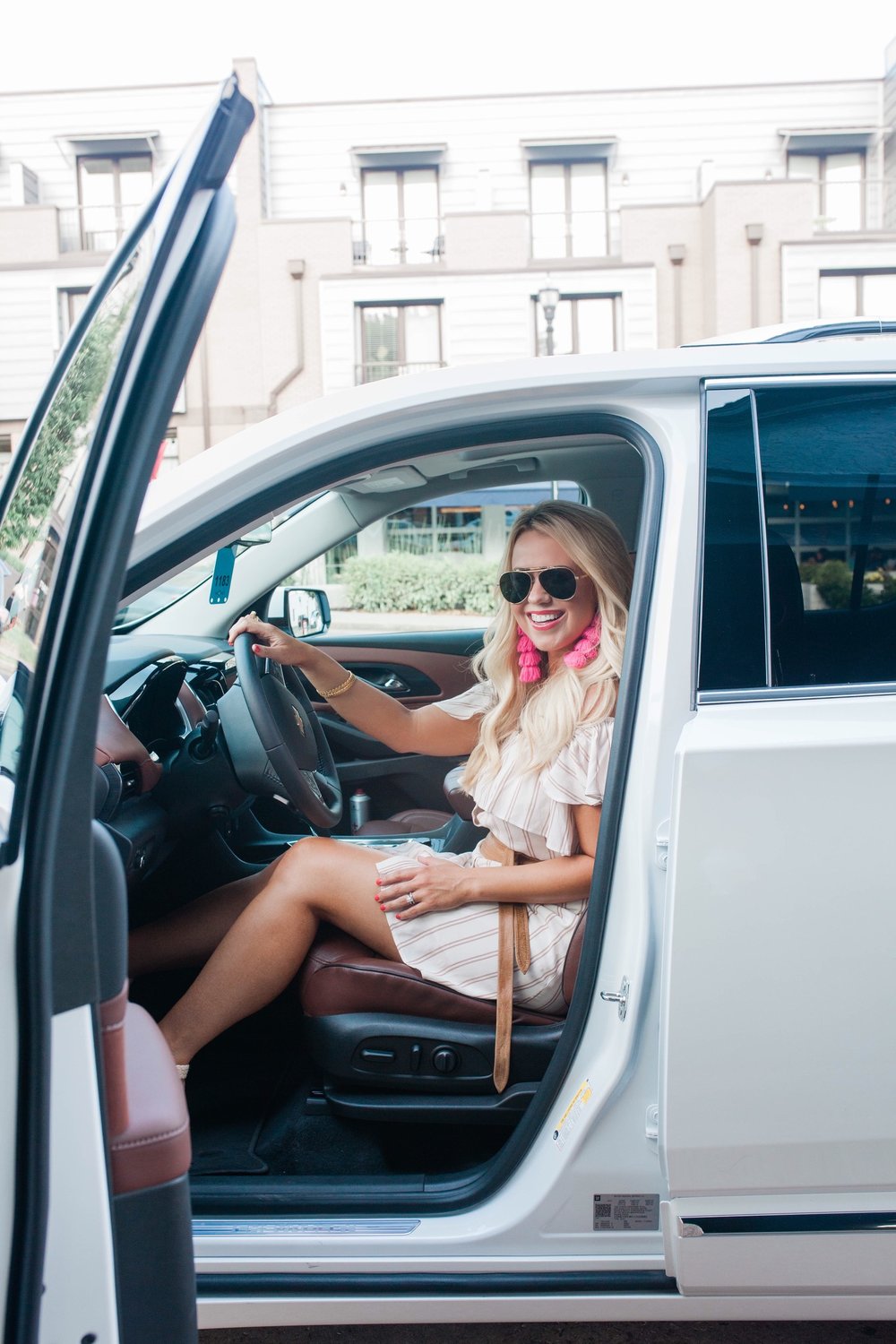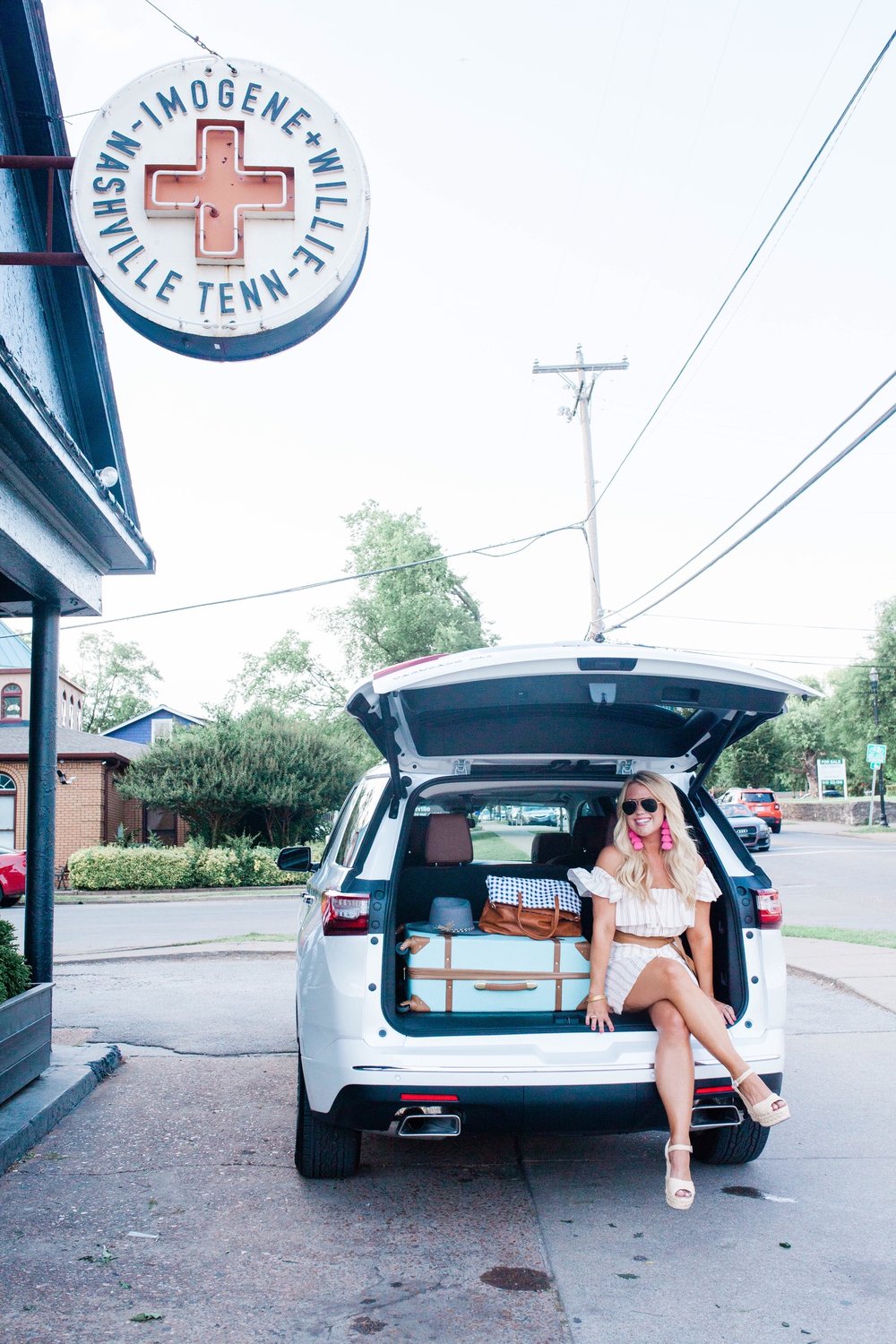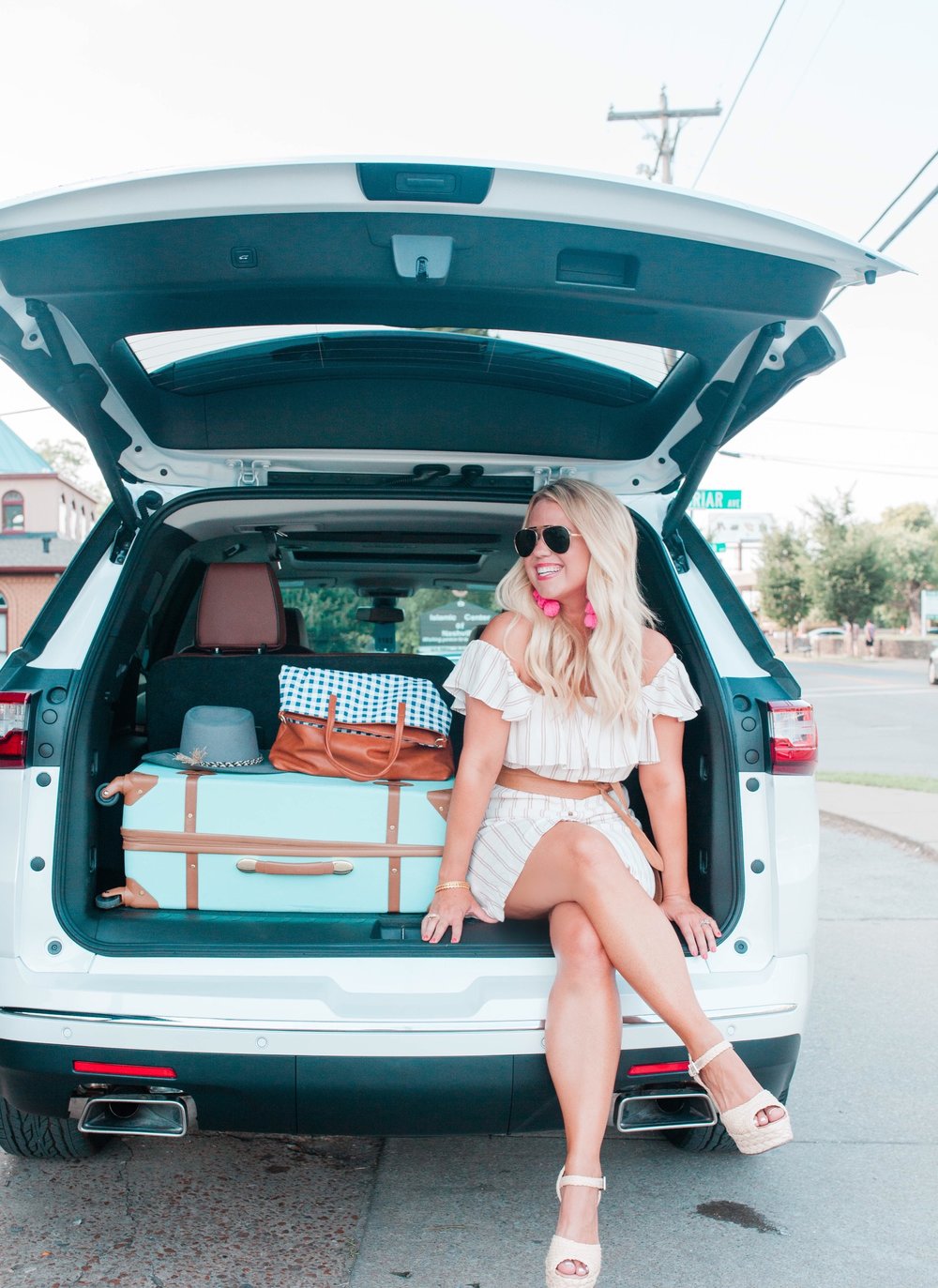 dress | belt | earrings | shoes | sunglasses | luggage | tote | hat
Here are a few things I loved about both of these Chevy cross-over vehicles ::
Both the Chevy Equinox and Chevy Traverse were surprisingly roomy inside…much more spacious than I would have anticipated. Our family of four + ALL our luggage fit comfortably inside the Equinox road-tripping to Nashville. My twins commented multiple times about how the backseat felt so big and comfortable! My tall husband also agreed. The Traverse is even roomier inside and offers third row seating!
One of the features my family and I loved most about Chevy, is that all Chevy vehicles are equipped with wireless internet, as well as Apple Play. This was a game changer for our family road trip, allowing me to work from my computer from the front seat while Mike drove, and the twins to watch their favorite movies and YouTube videos while en route.
Safety! I cannot tell you how impressed I am with Chevy's commitment to safety. I learned about Chevy's new Teen Driver Technology that allows parents to set a speed alert, a volume limit and provides parents with the industry's first and only in-vehicle report card. As parents, you better believe I want to put my kids in a Chevy when they start to drive! It's pretty remarkable technology!
In addition to the Teen Driver Technology, I appreciated how truly "hands-free" and easy is was to navigate everything by voice, without distraction. I have driven quite a few "hands-free" and "voice-activated" cars and these two were the easiest to implement, by far! There is also a Safety Alert Seat, Collision Alert, Lane Assist and a Rear Seat Reminder every-time you exit the car.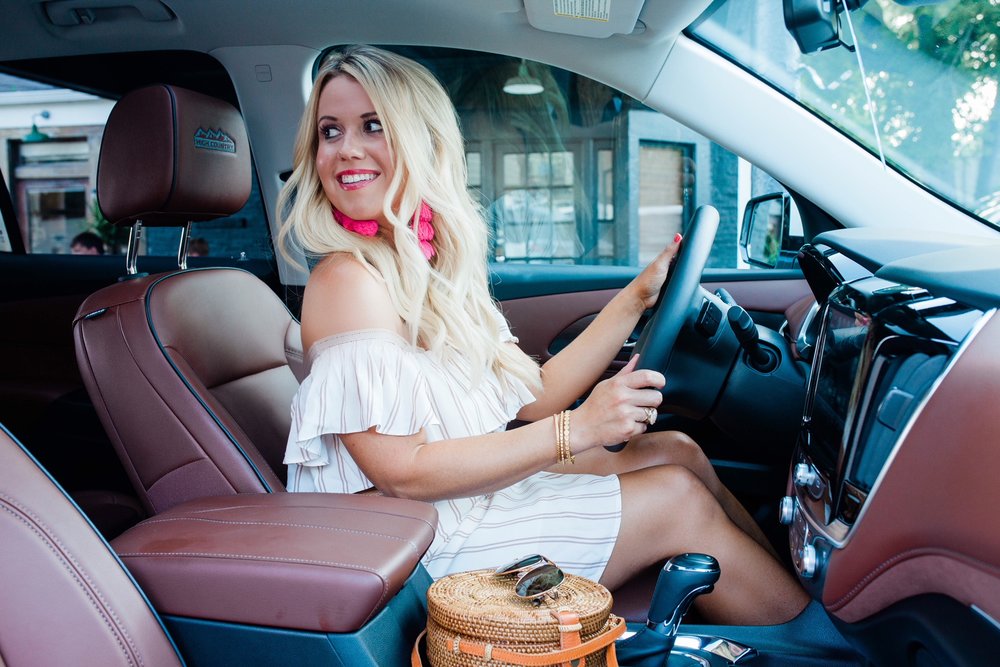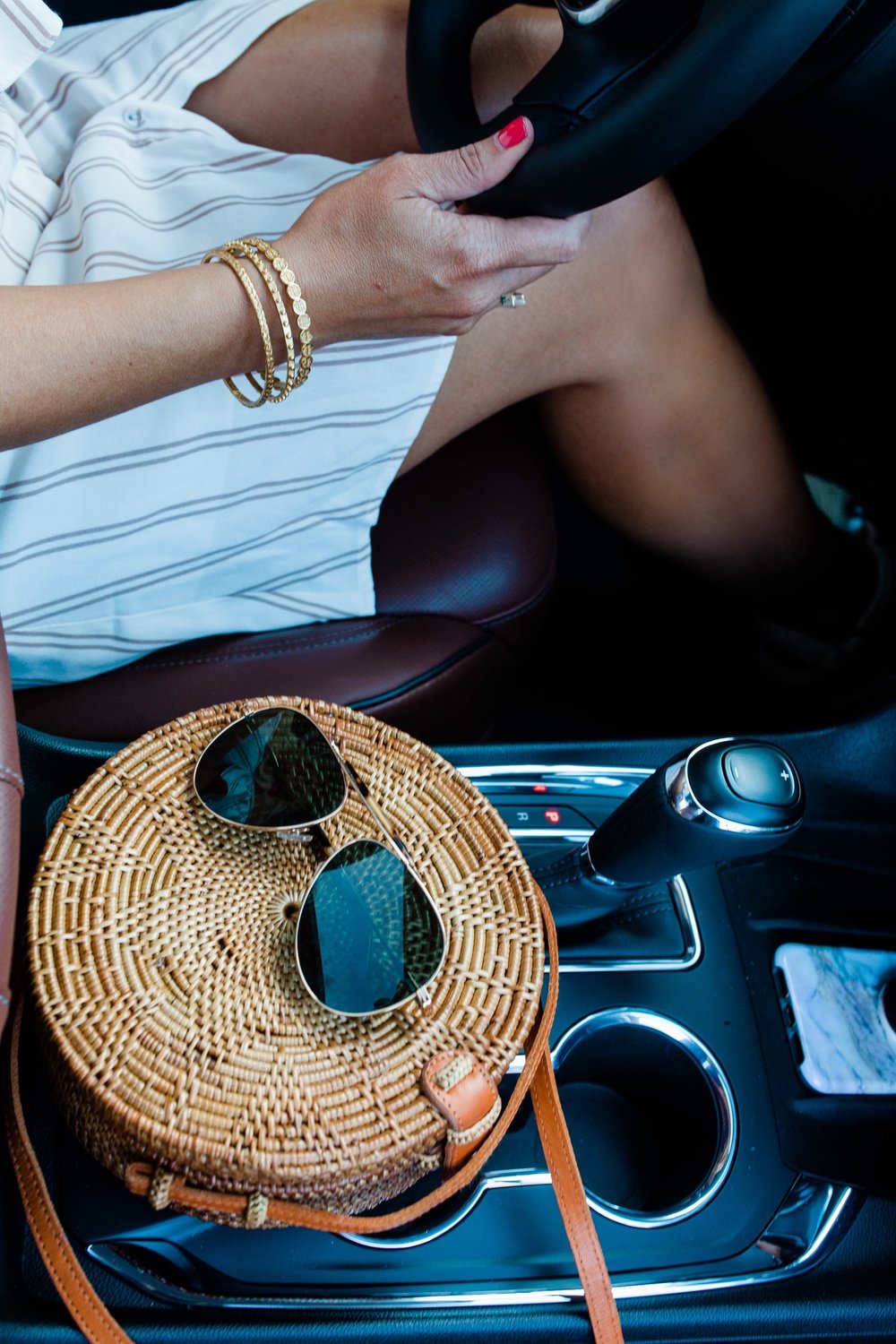 Last but not least, the stylish side of me LOVES two tone interior that was in each crossover. It's so pretty and looks so high-end and luxe!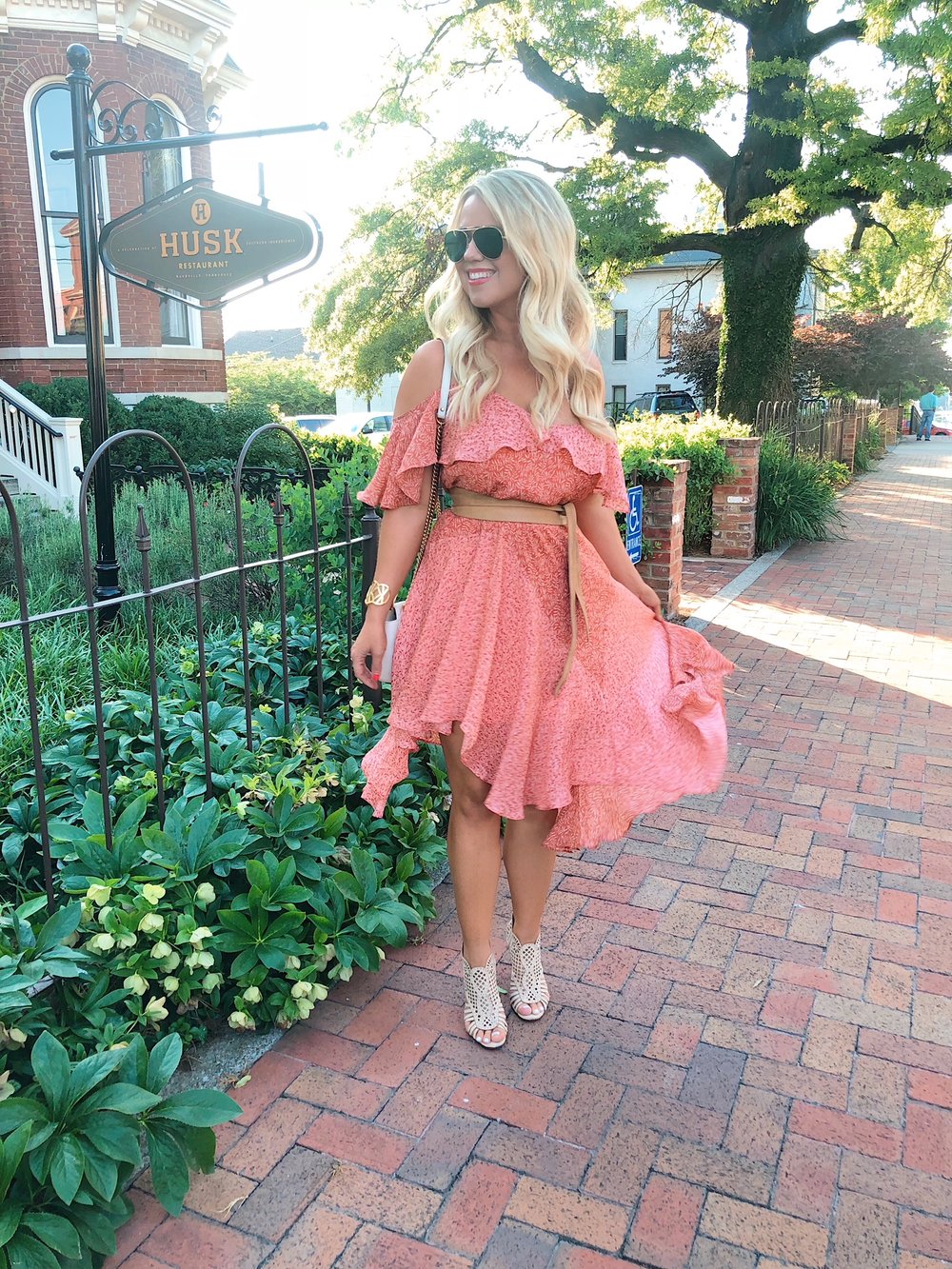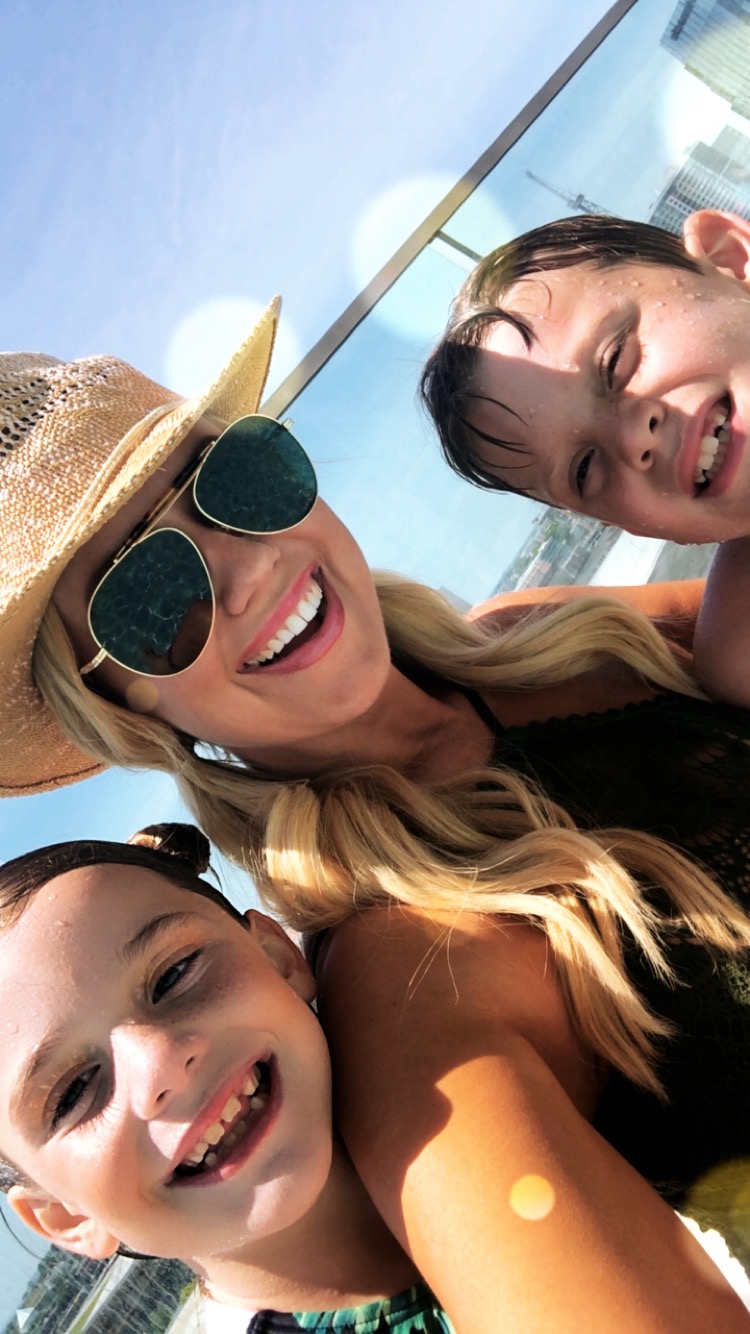 dress | belt | similar shoes // swimsuit | hat | sunglasses
While in Nashville, we stayed at the one-year-old Holston House Hotel downtown. The hotel is beautiful, and in a walkable distance to so much, including Broadway/Music City venues and the Gulch. The bathrooms and showers are large and luxurious. The gorgeous rooftop pool and bar are offer amazing views of the entire city, and was a highlight of our stay!
We dined with the Chevy team at Husk, which is a quant farm-to-table eatery, with on-site garden. Literally everything we tasted was fresh, unusual and delicious…and I loved that that the restaurant's building and grounds are full of so much history.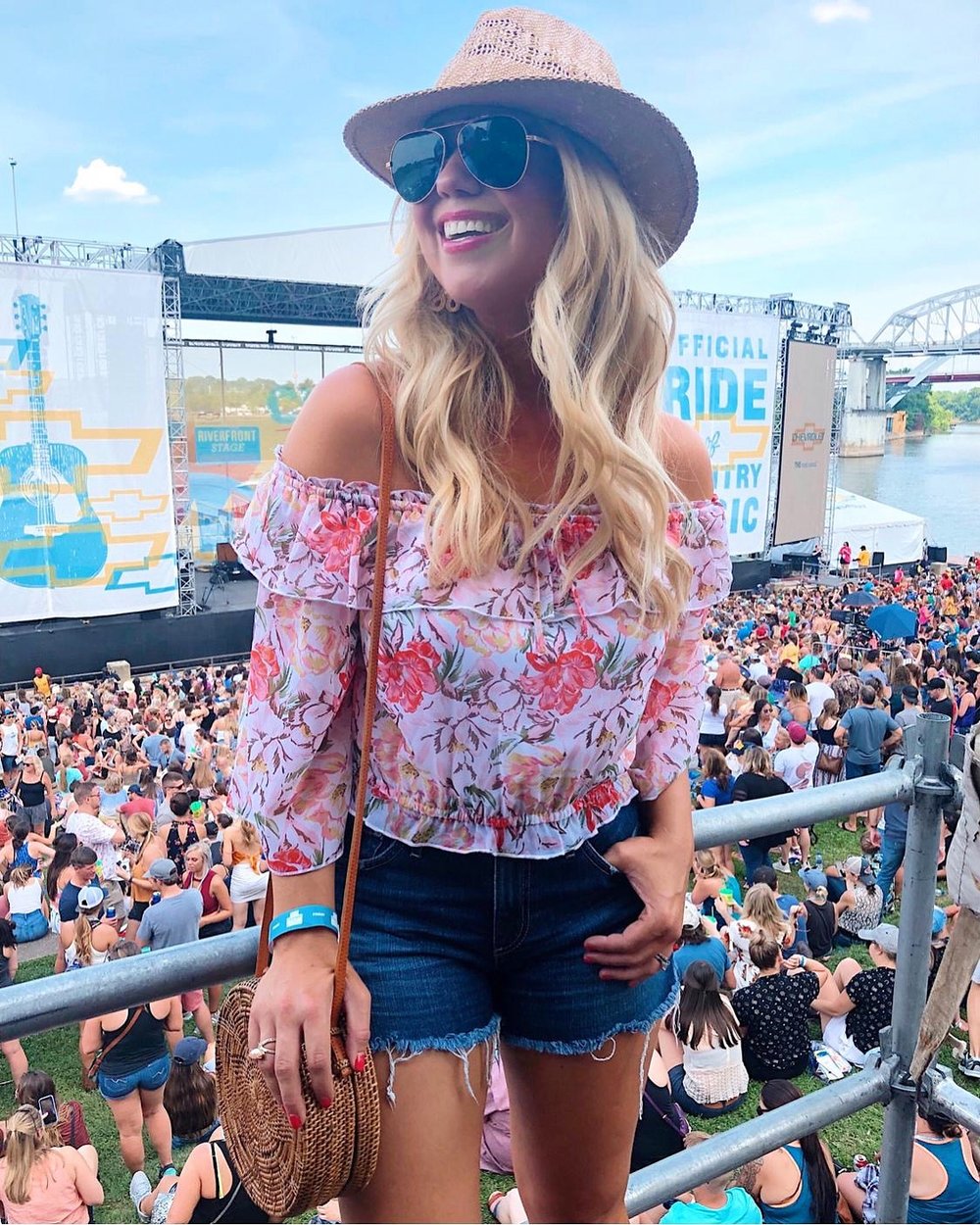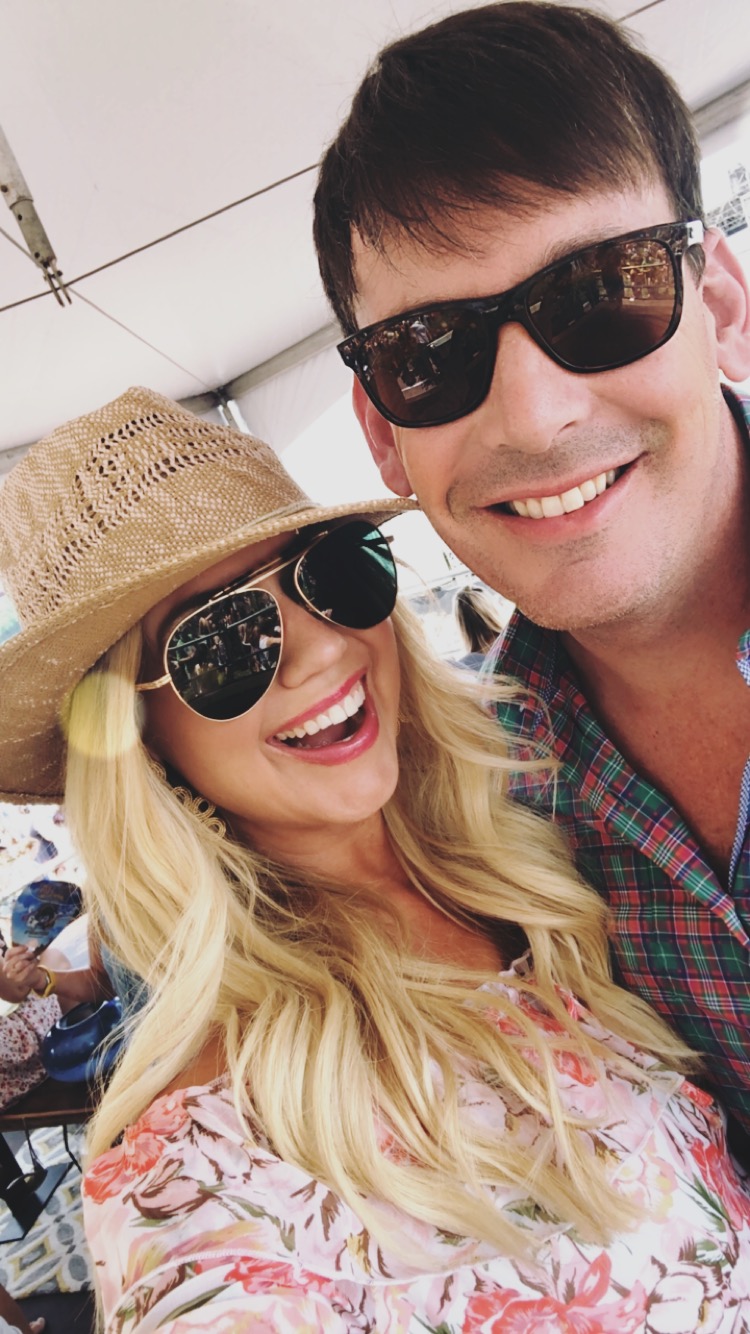 top | shorts | hat | sunglasses | bag
The CMA Fest was so fun! Mike and I sat in the Chevy tent during the afternoon shows on the Riverfront stage and then got to hear several fabulous country artists at the Titans Stadium at night.
If you are on the market for a safe, stylish and reliable crossover, I highly recommend checking out the Chevy Equinox and Traverse! I am confident you will be impressed by the styling, safety and technology features like me!
Thank you, Chevy for an incredible trip! Can't wait to drive another Chevy soon!
Stylishly yours,