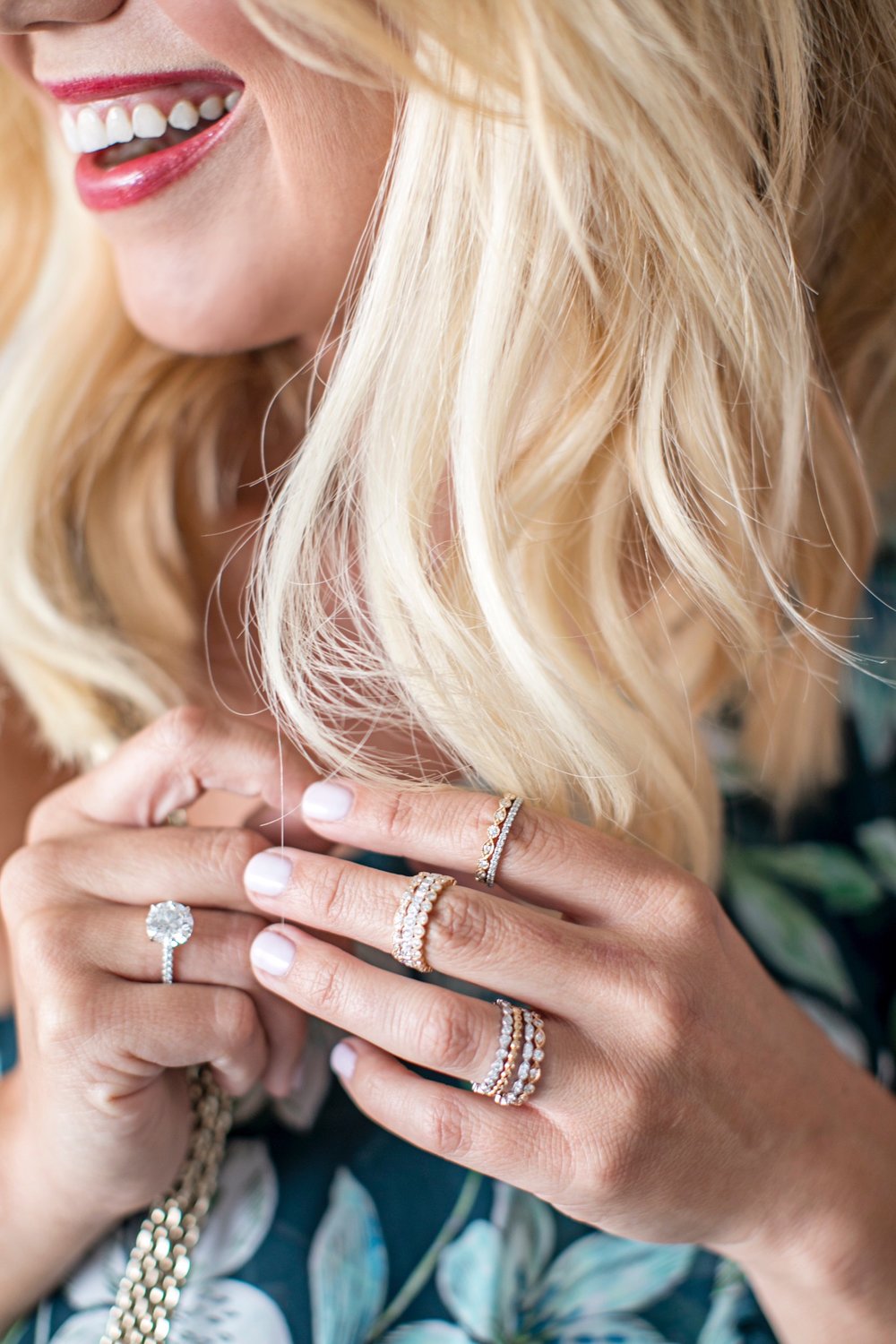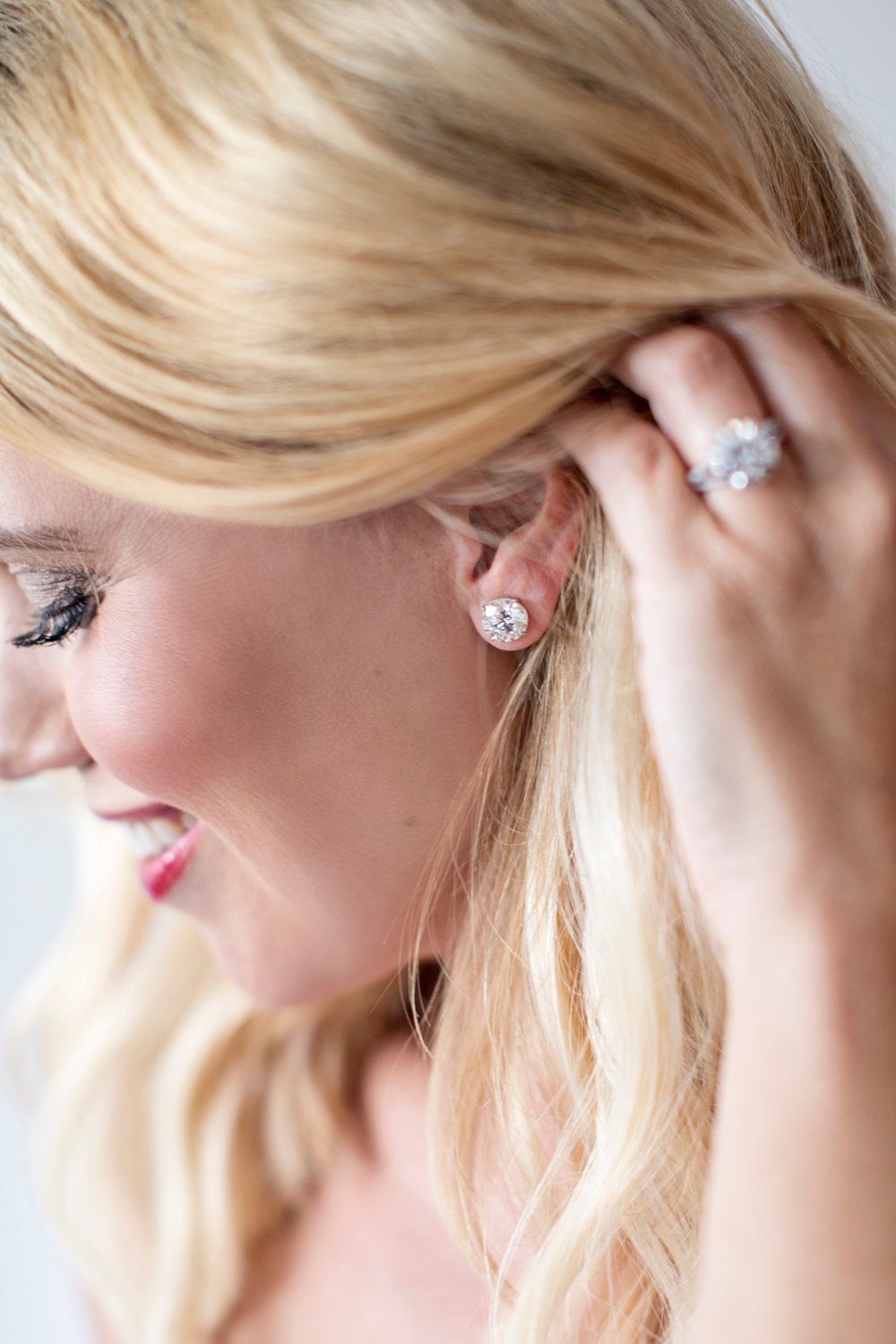 Marilyn Monroe famously said "diamonds are a girl's best friend." After my recent visit to Atlanta's own Universal Diamonds, I have a new understanding of why she said that! And couldn't agree more!
Never in my life have I been so smitten with sparkly little things than the day I spent in the Universal Diamond's Buckhead showroom!
For those of you not yet familiar with Universal Diamonds, it's a pleasure to be the one introduce you! You see, my husband purchased my own engagement ring at this one-of-a-kind diamond wholesaler over ten years ago, and we've been telling friends about our amazing experience ever since.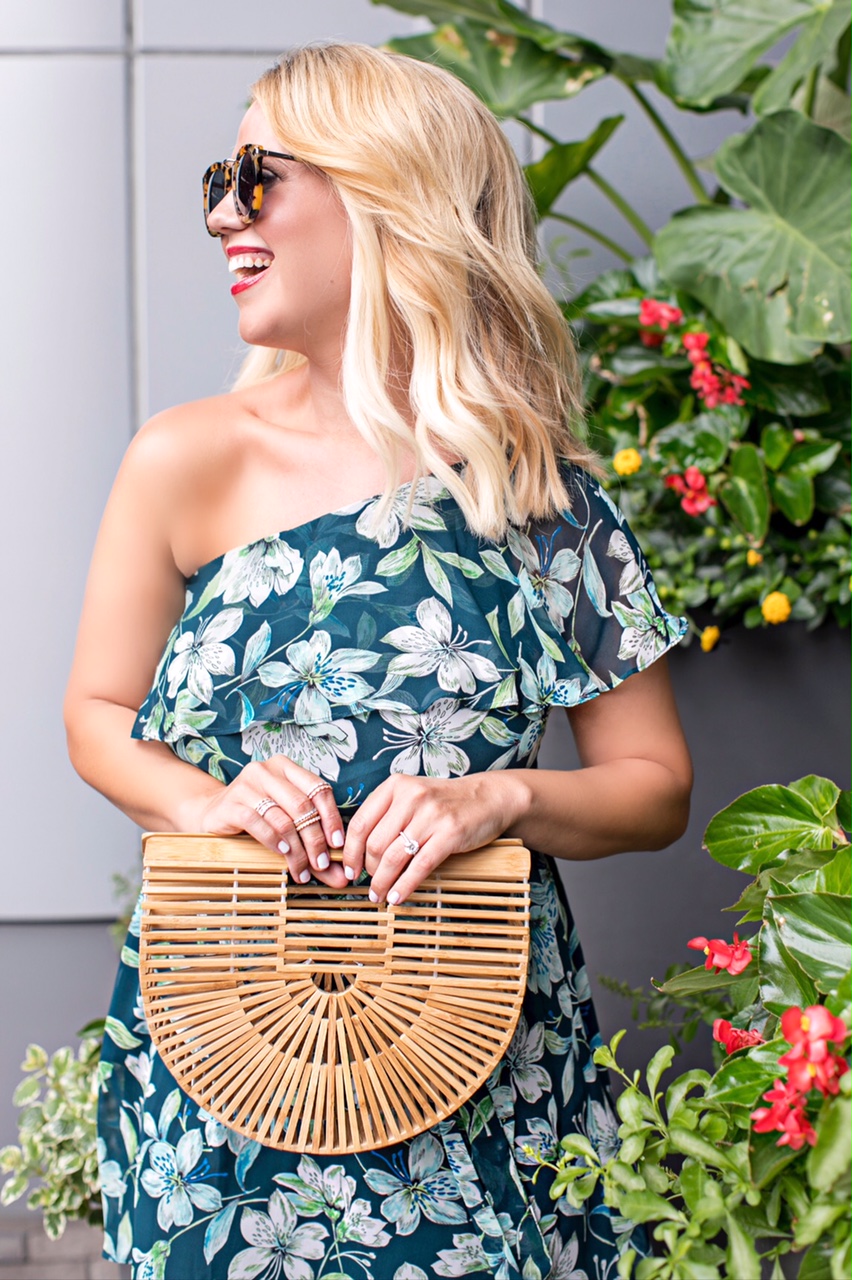 What sets Universal Diamonds apart is that you get a private, boutique experience with the local Atlanta experts in all things diamonds. They have been in the business for over 35 years and have the most amazing selection of unique pieces to choose from. They can also design anything custom you can dream up!
I mean, can we discuss this box of rings I got to try on from?!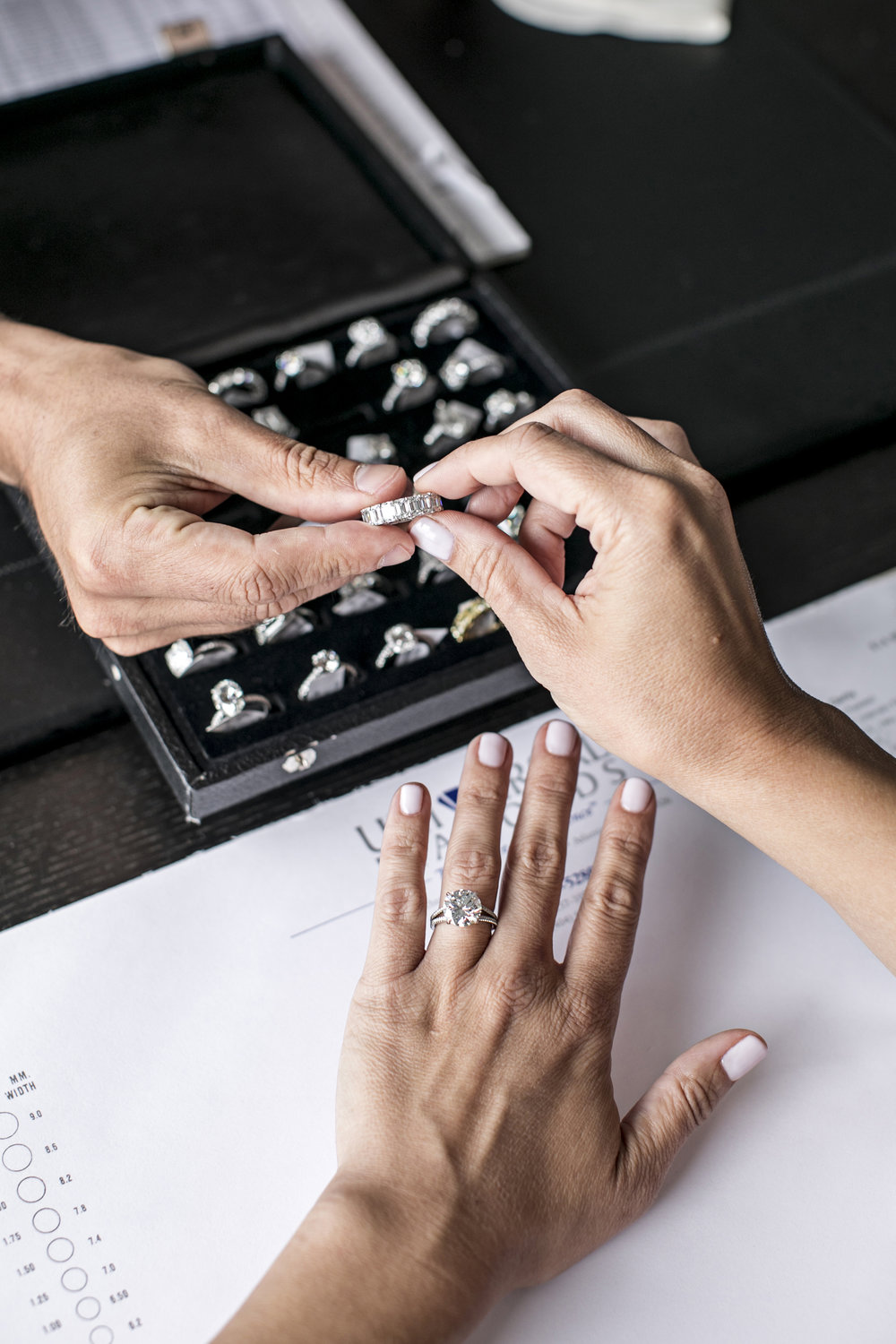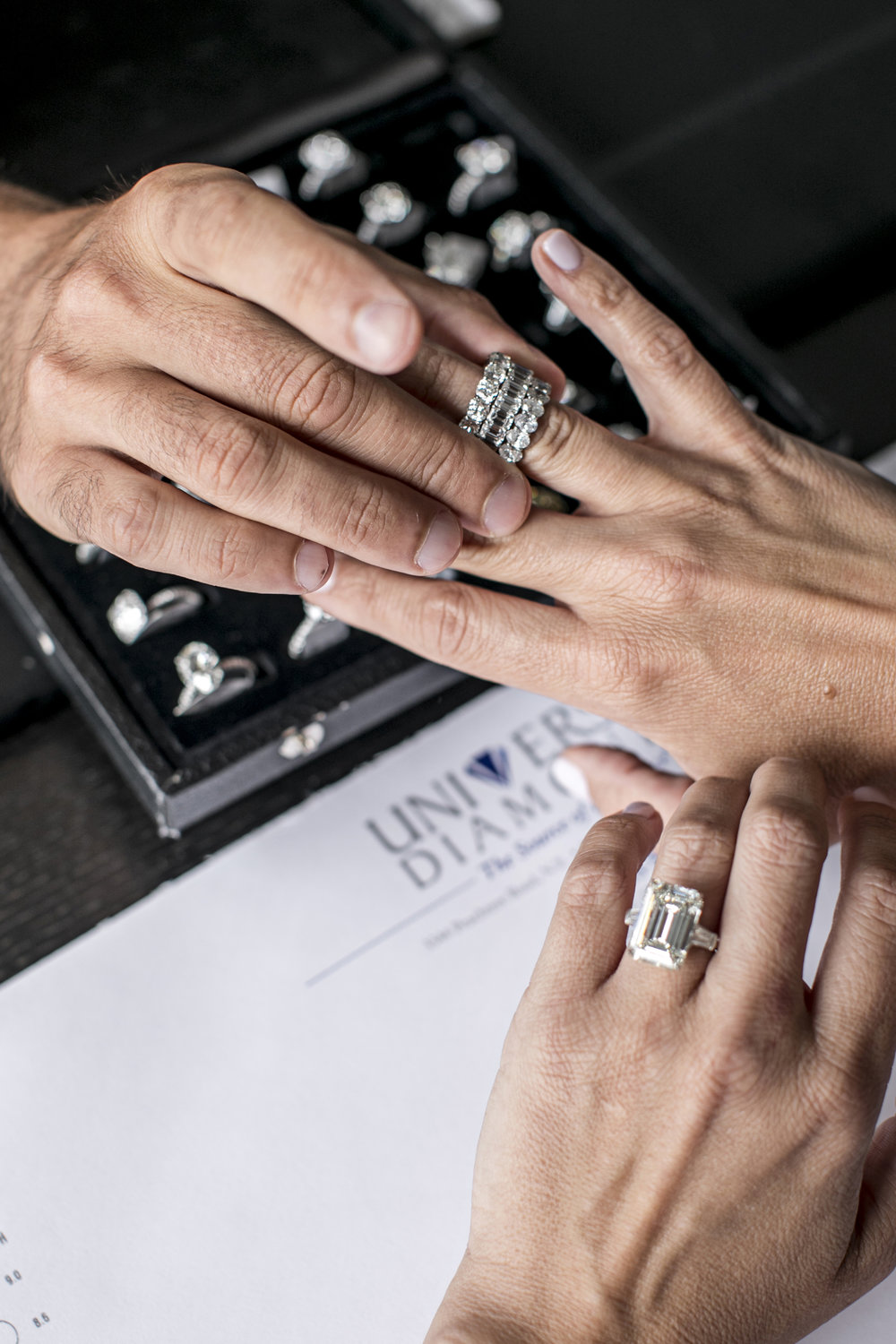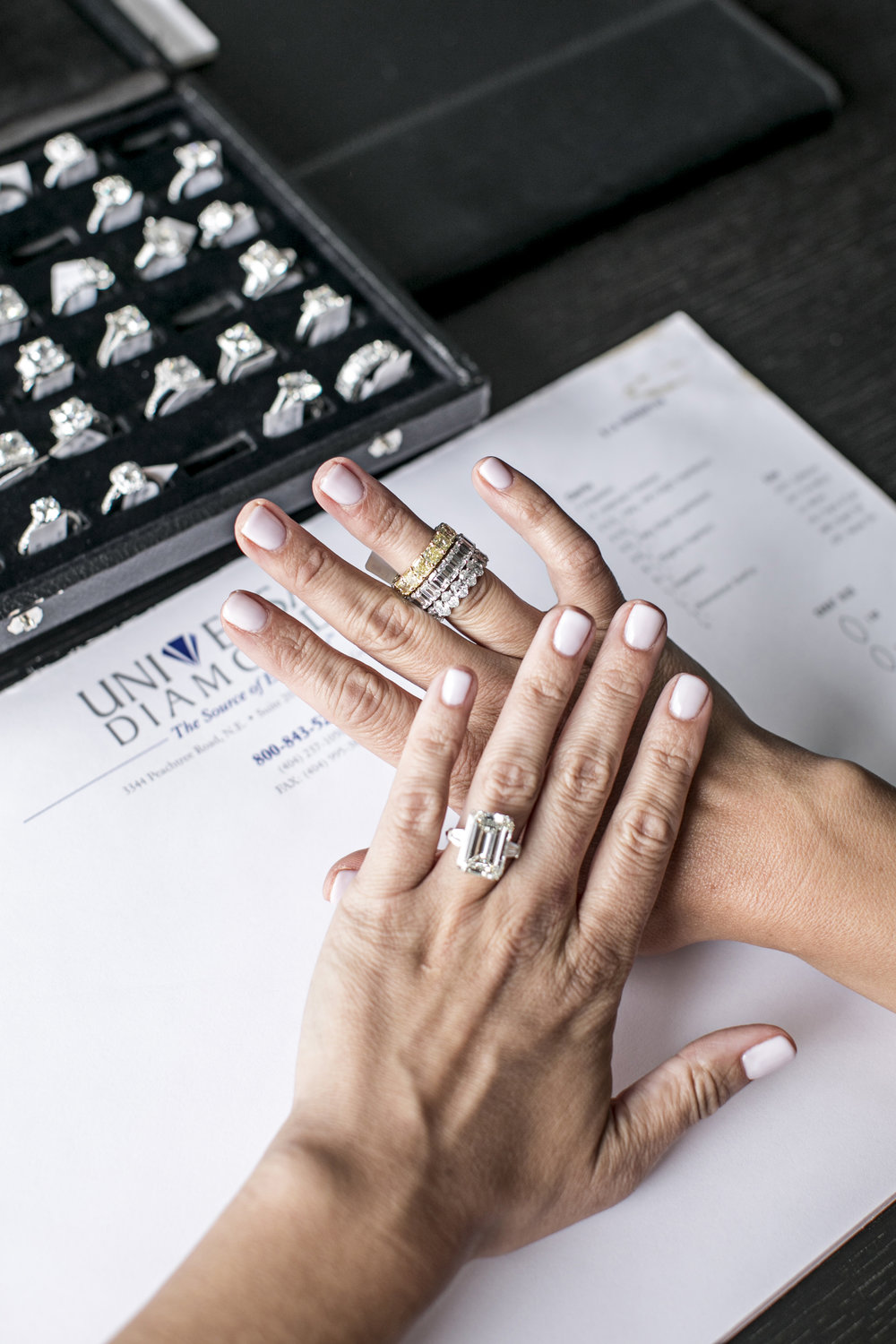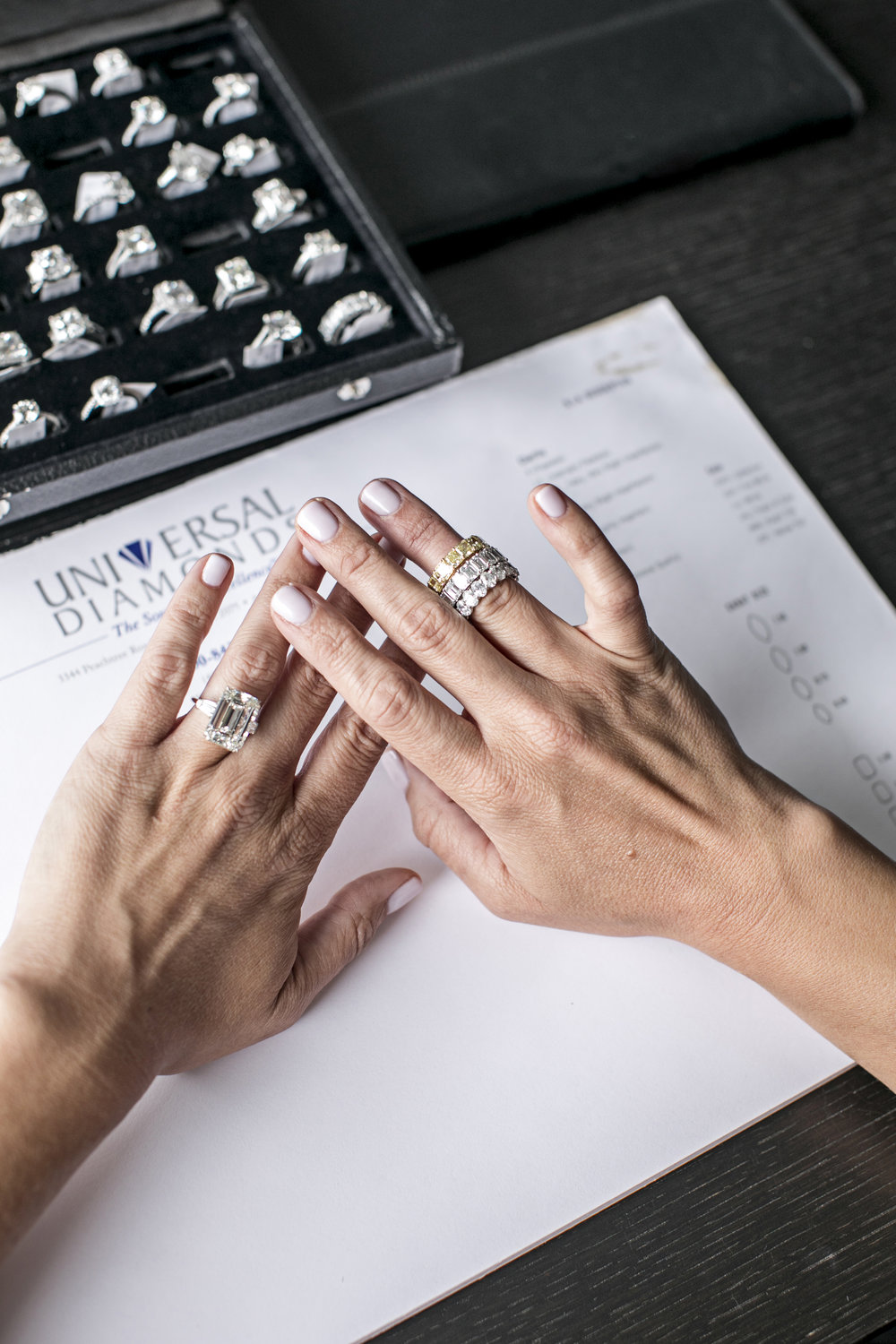 Whether you are shopping for an engagement ring, a new wedding band, a stylish stack of eternity bands, a one-of-a-kind custom piece or a sparkly pair of studs, make Universal Diamonds your first stop. You'll be wowed by the quality, expertise, and "boutique" experience that is guaranteed to be totally different than anywhere else in the city.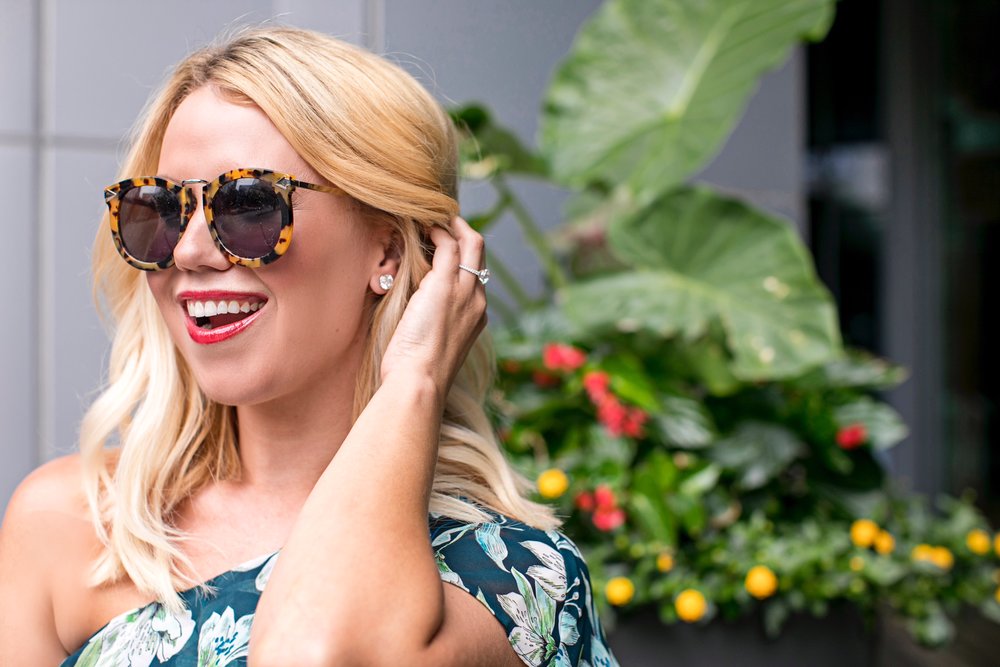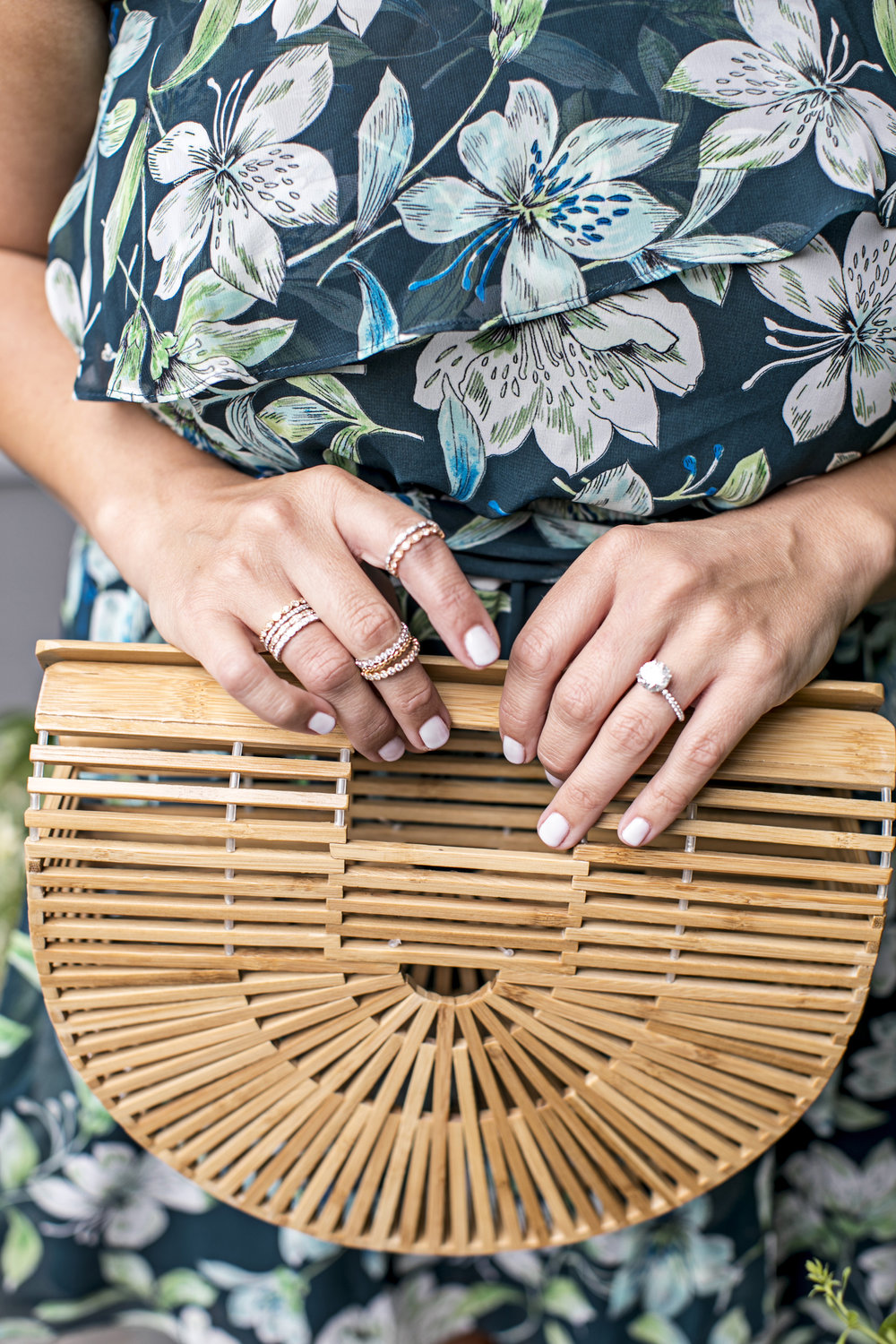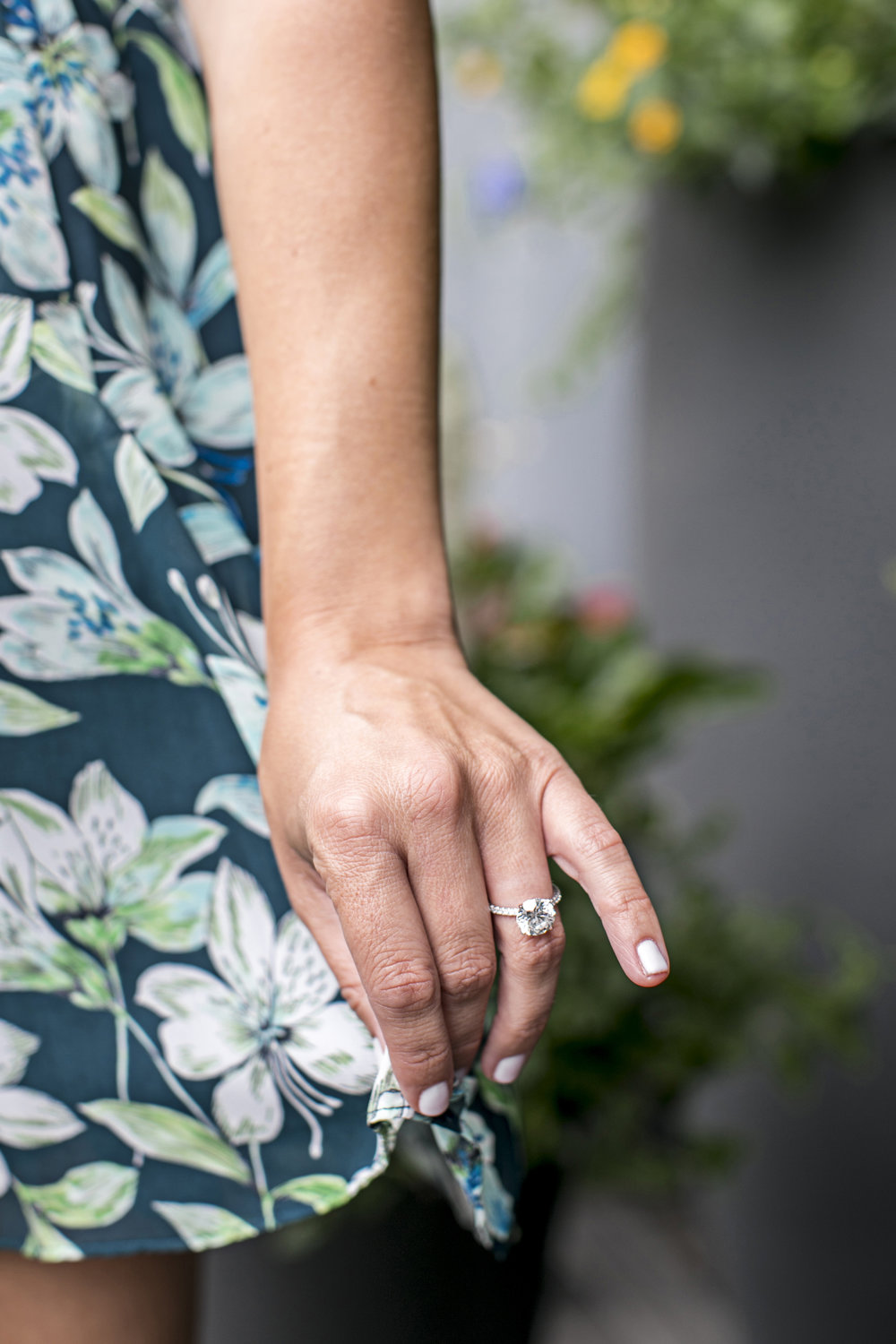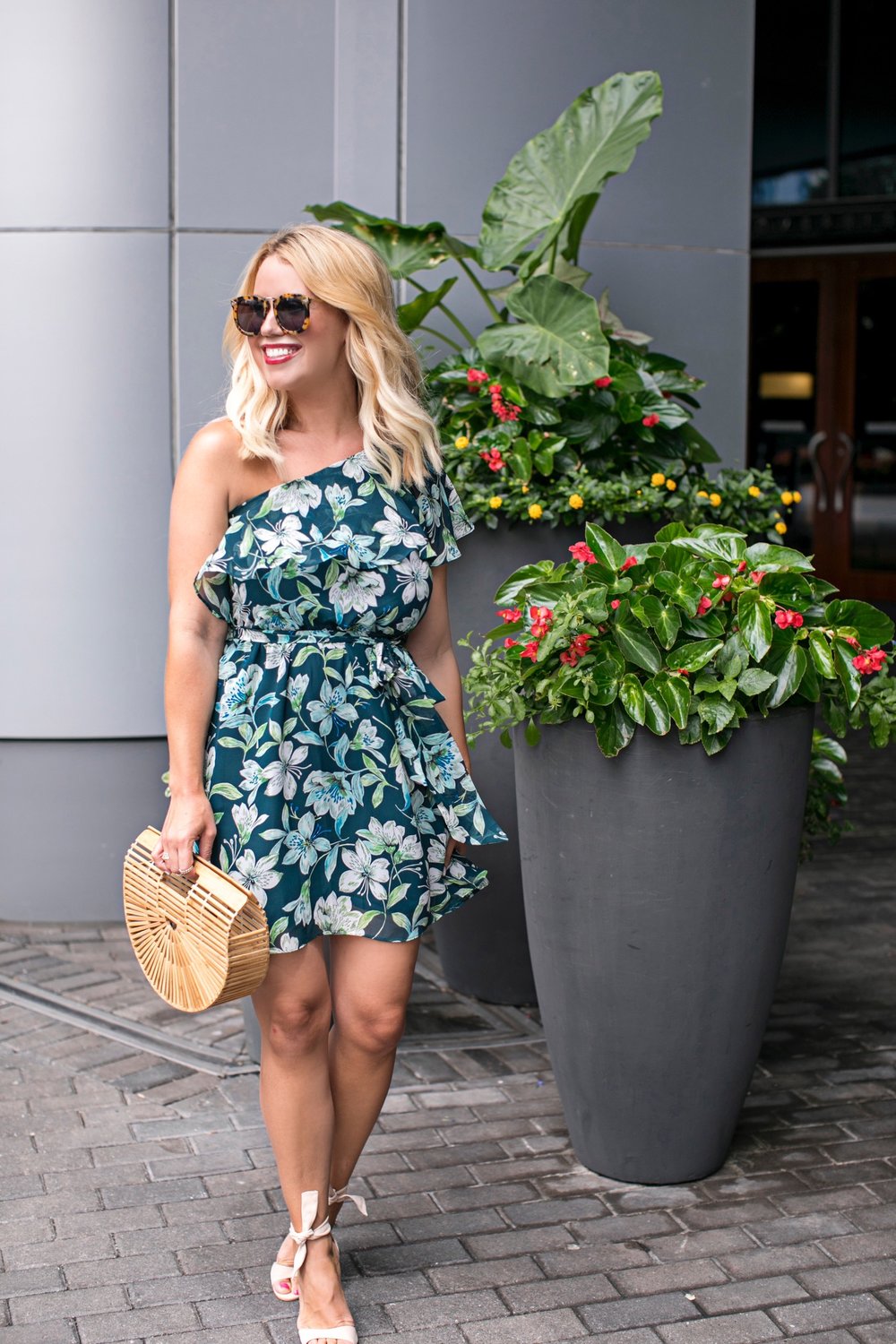 I am excited to style more gorgeous jewelry from Universal Diamonds in the coming weeks. In the mean time, be sure to head over to their Instagram page @universaldiamonds to check out more stunning diamonds!
Stylishly yours,

Photography by Heidi Geldhauser.
P.S. This dress is so perfect for a late Summer/early Fall wedding or event! It is even more beautiful in person! I am wearing an Small Petite for size reference.
Also, this gorgeous bag is a total steal for just $69 and such a fun statement accessory for Spring/Summer.
Shop the rest of my outfit here ::