I've always been drawn to red, to tell you the truth. It's bold, and fun, and a little wacky. So clearly, I chose to attend a college where game day REQUIRED being dressed in red. (This is obviously not the only reason I chose to attend UGA. Maybe.)
It was during one of these game days, that a sweet little old lady stopped me. As I prepared to accept her compliment on my fantastic red dress, she's all, "honey, you should never wear red with your skin tone and hair color." I'm pretty sure she threw in a bless your heart, for good measure.
(If you speak southern, you know that she was basically saying that red makes me look like an unfortunate troll.)
Little did she know, her comment just made me want to prove her wrong by finding the perfect red dress.
Because of determination. Perseverance. Commitment to FASHION EXCELLENCE.
Or because I'm stubborn. #letsbehonest
Well, guess what, lady? I found it. BLESS YOUR HEART.
(That's southern for "suck it.")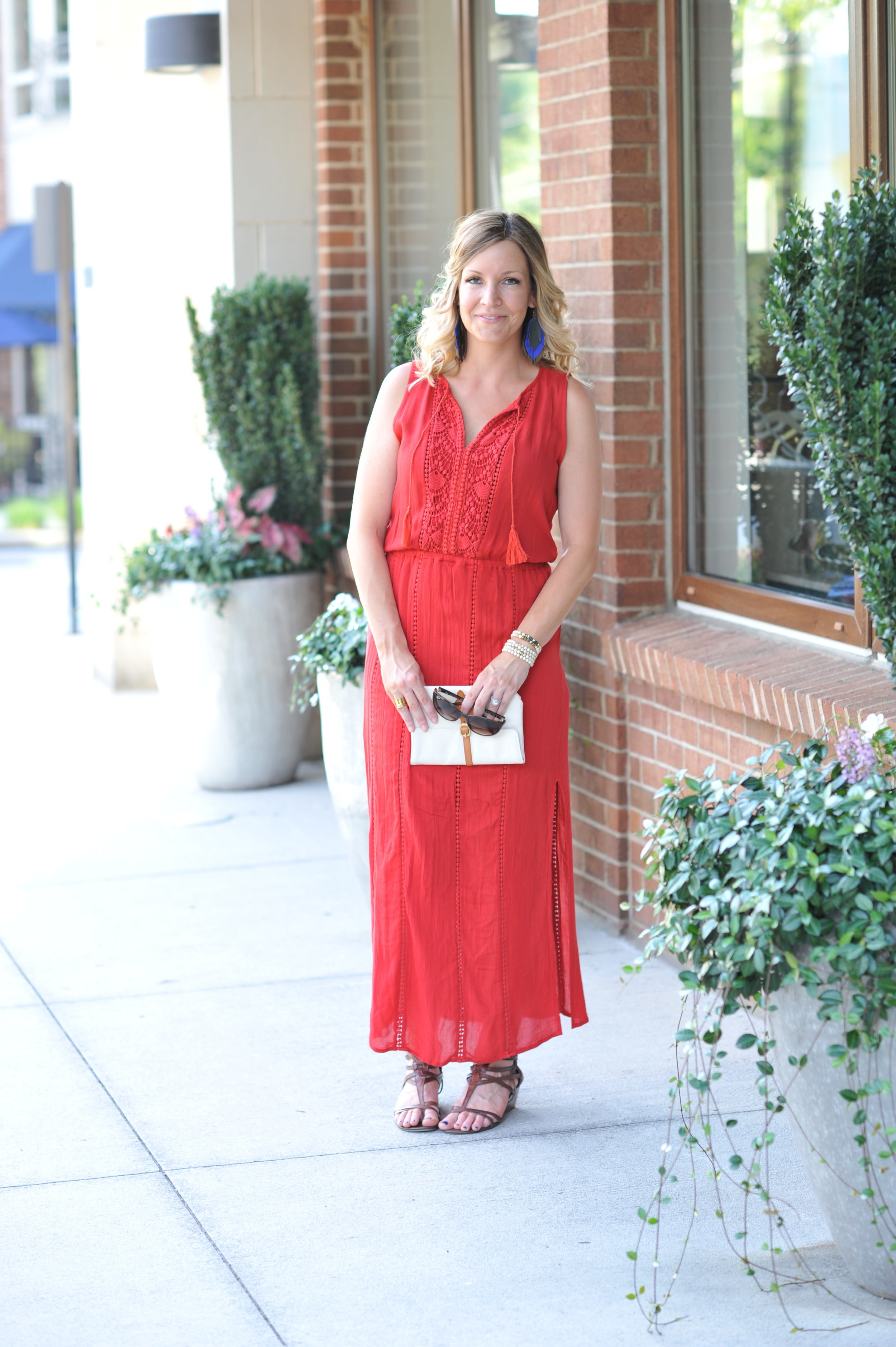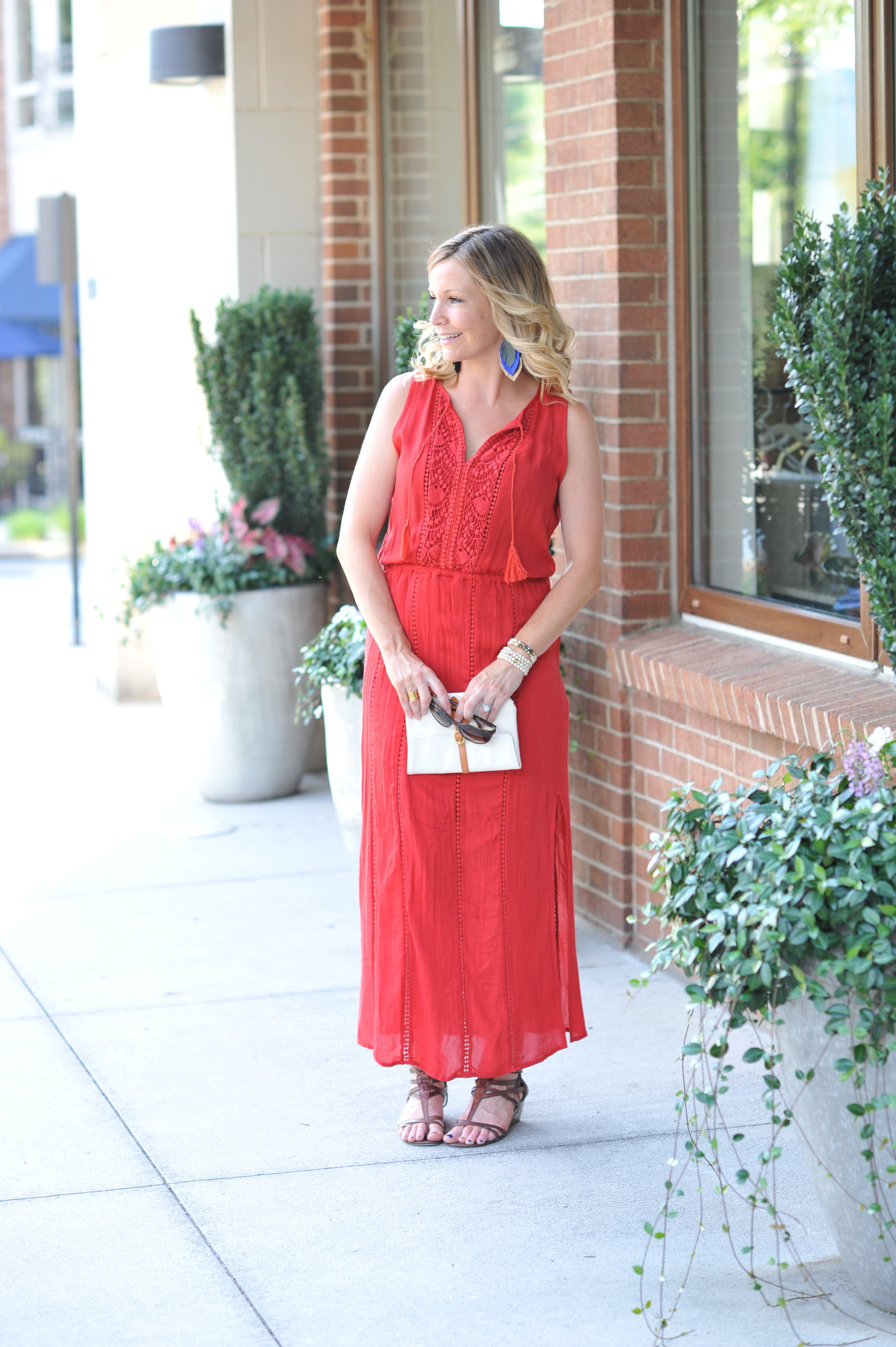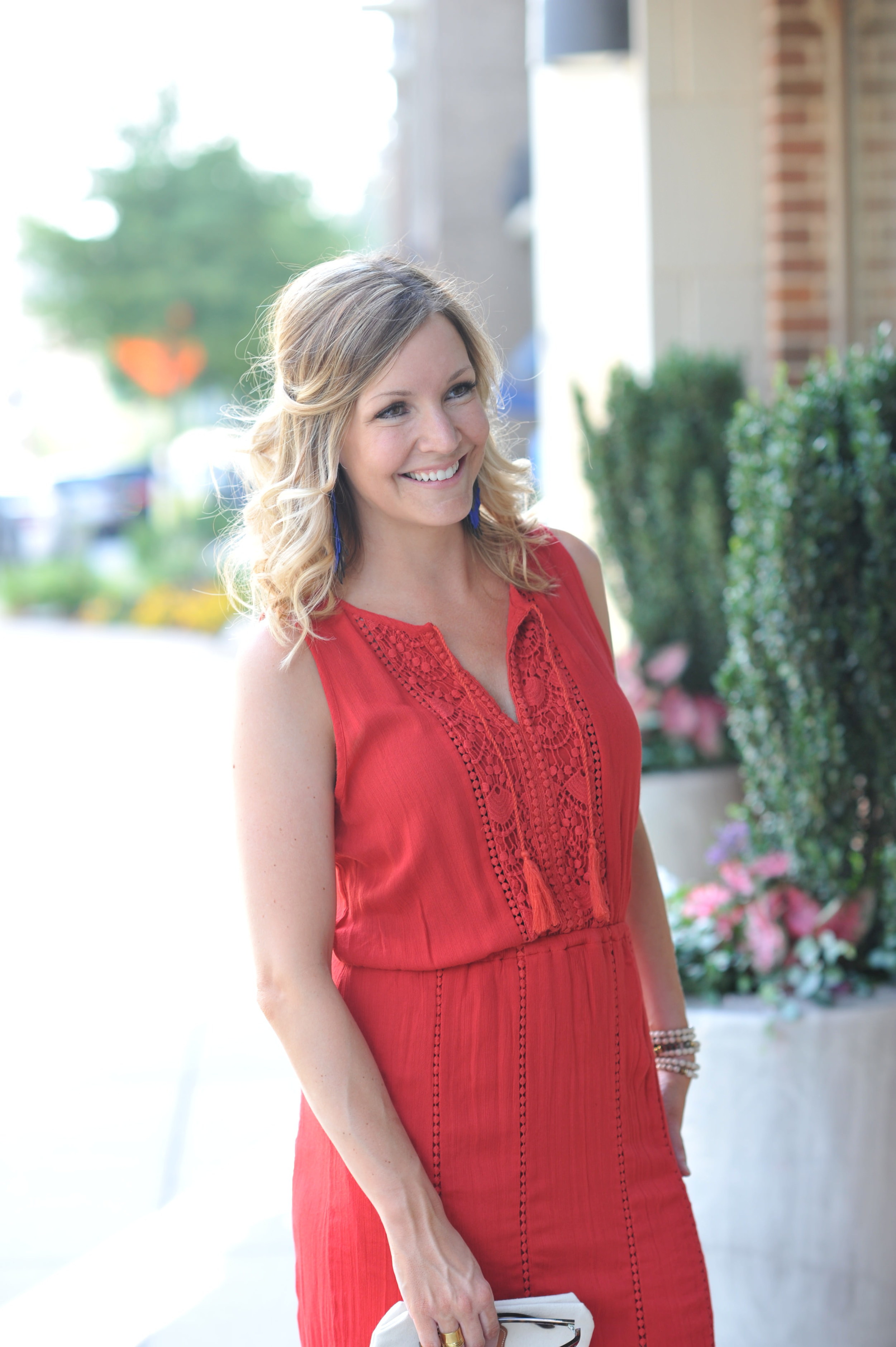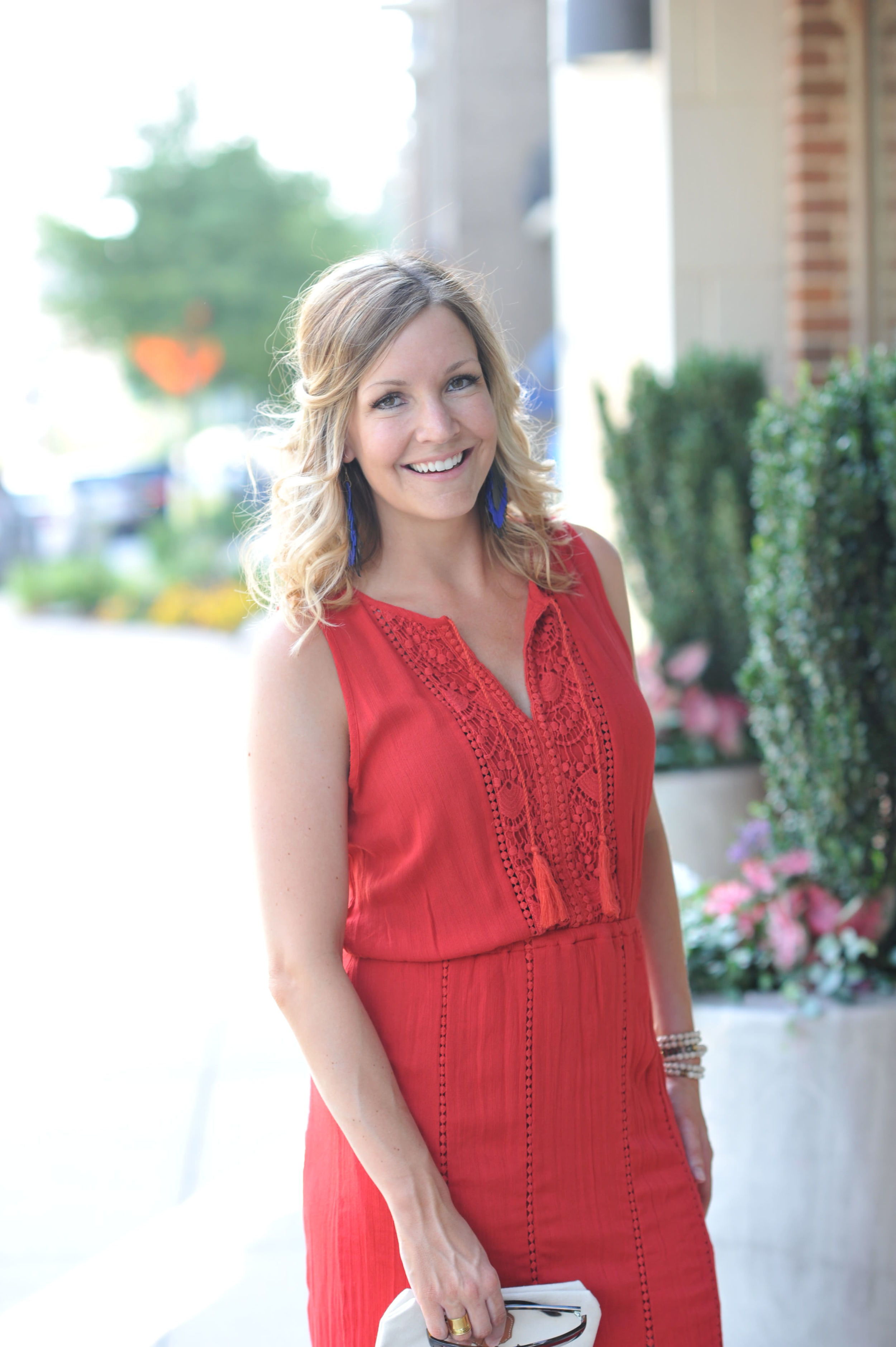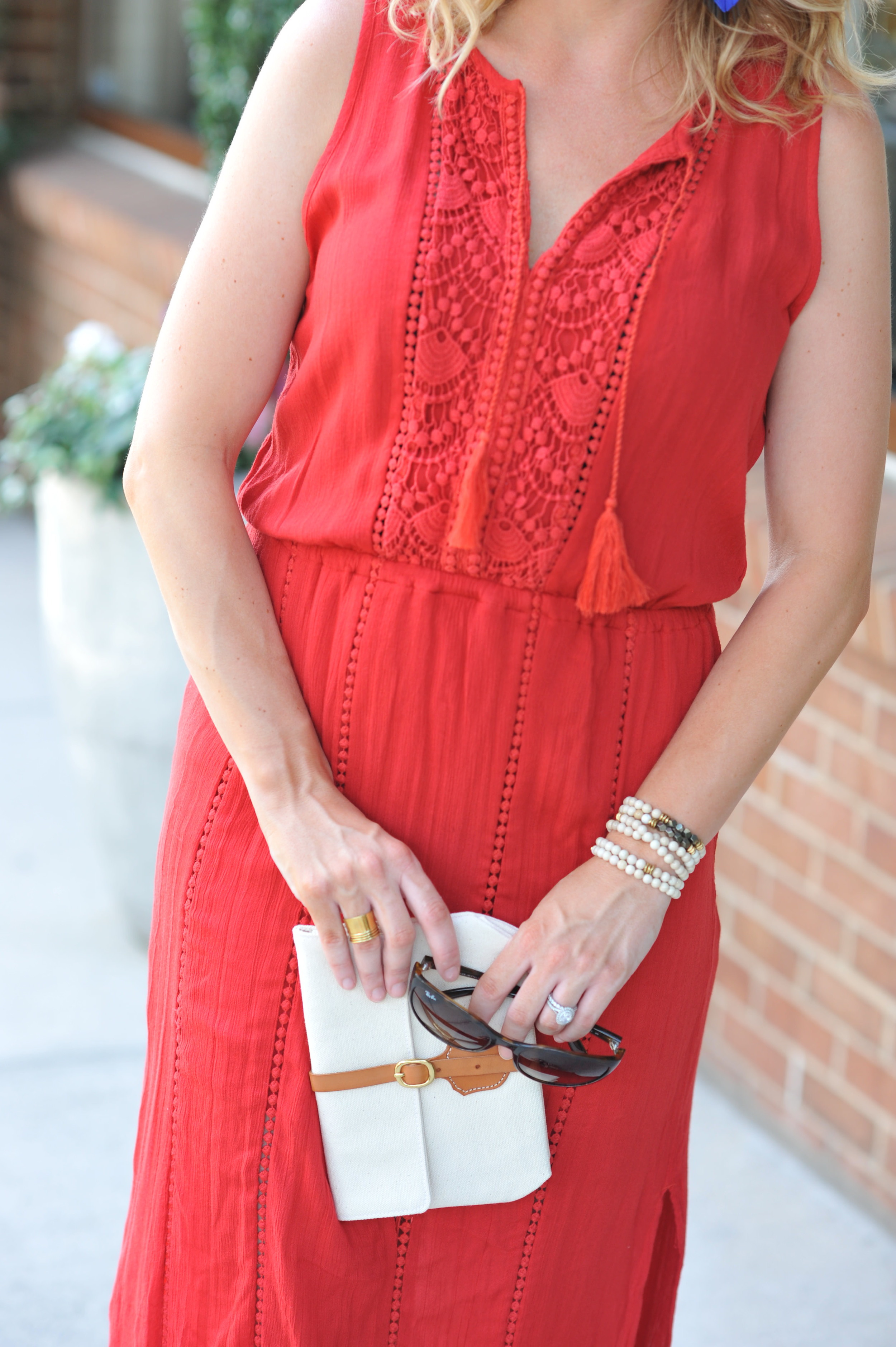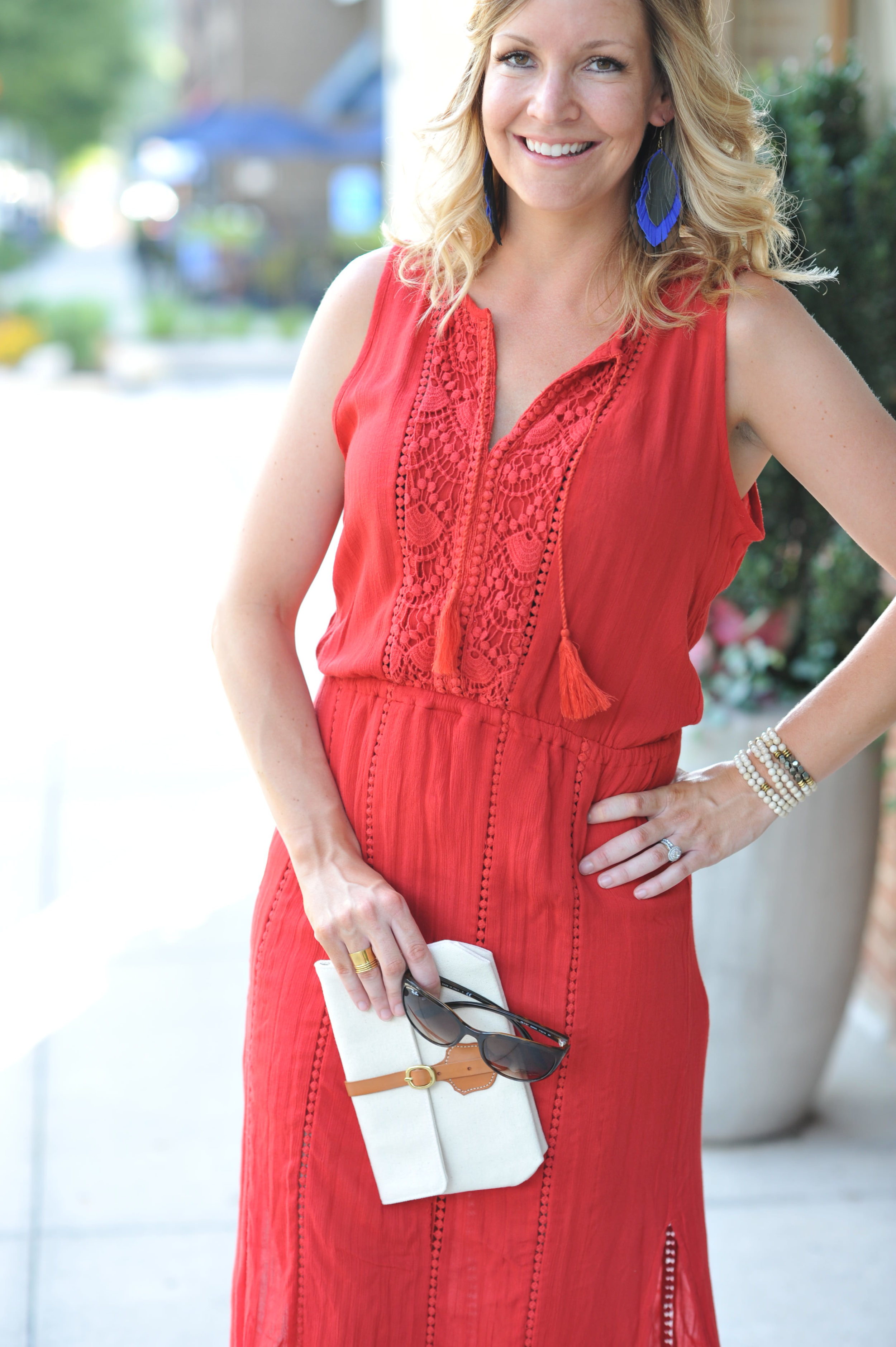 outfit details :: hinge dress || gladiator sandals || fringe earrings || similar bracelets || similar clutch || photography by jnellyphotography

Until next time,