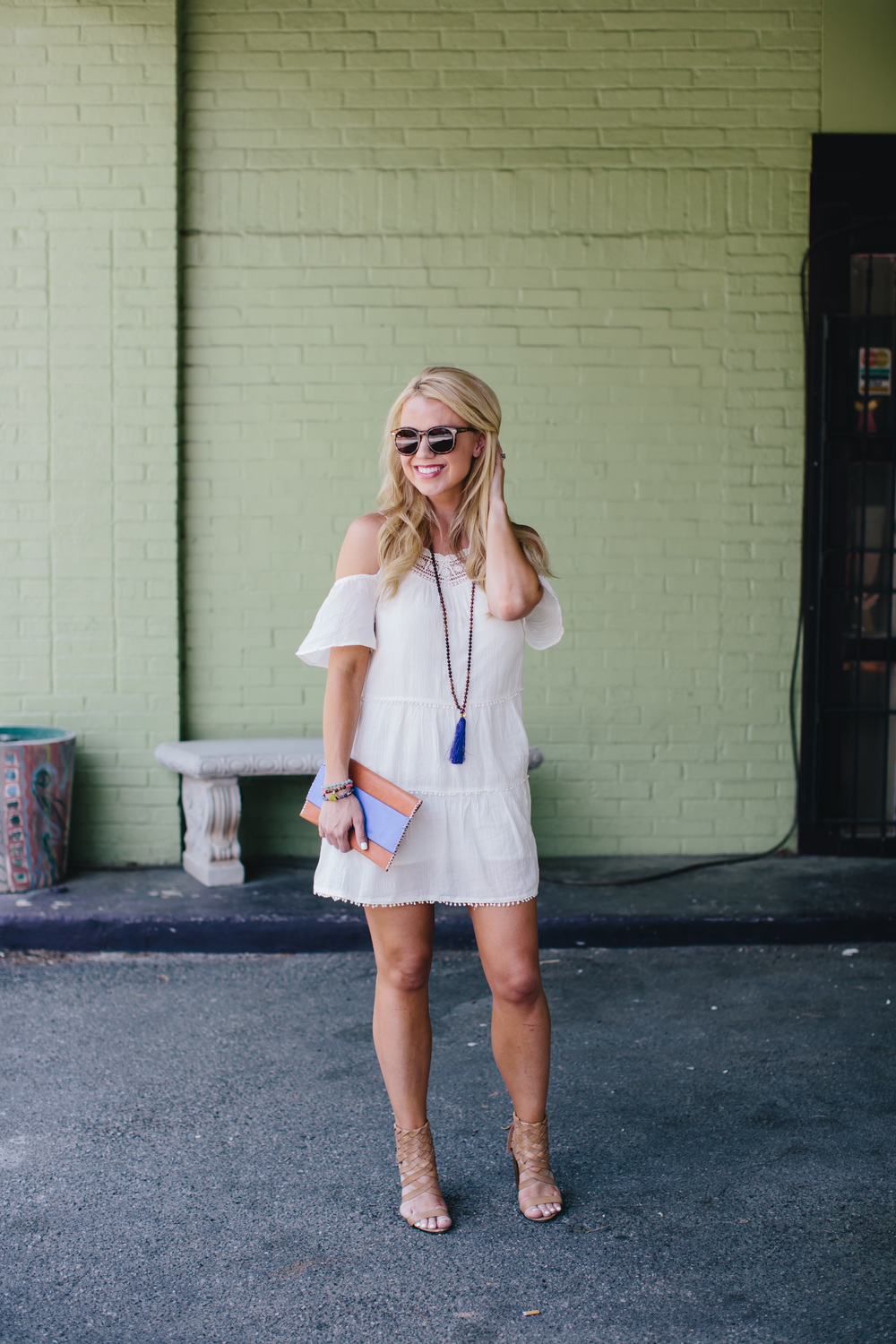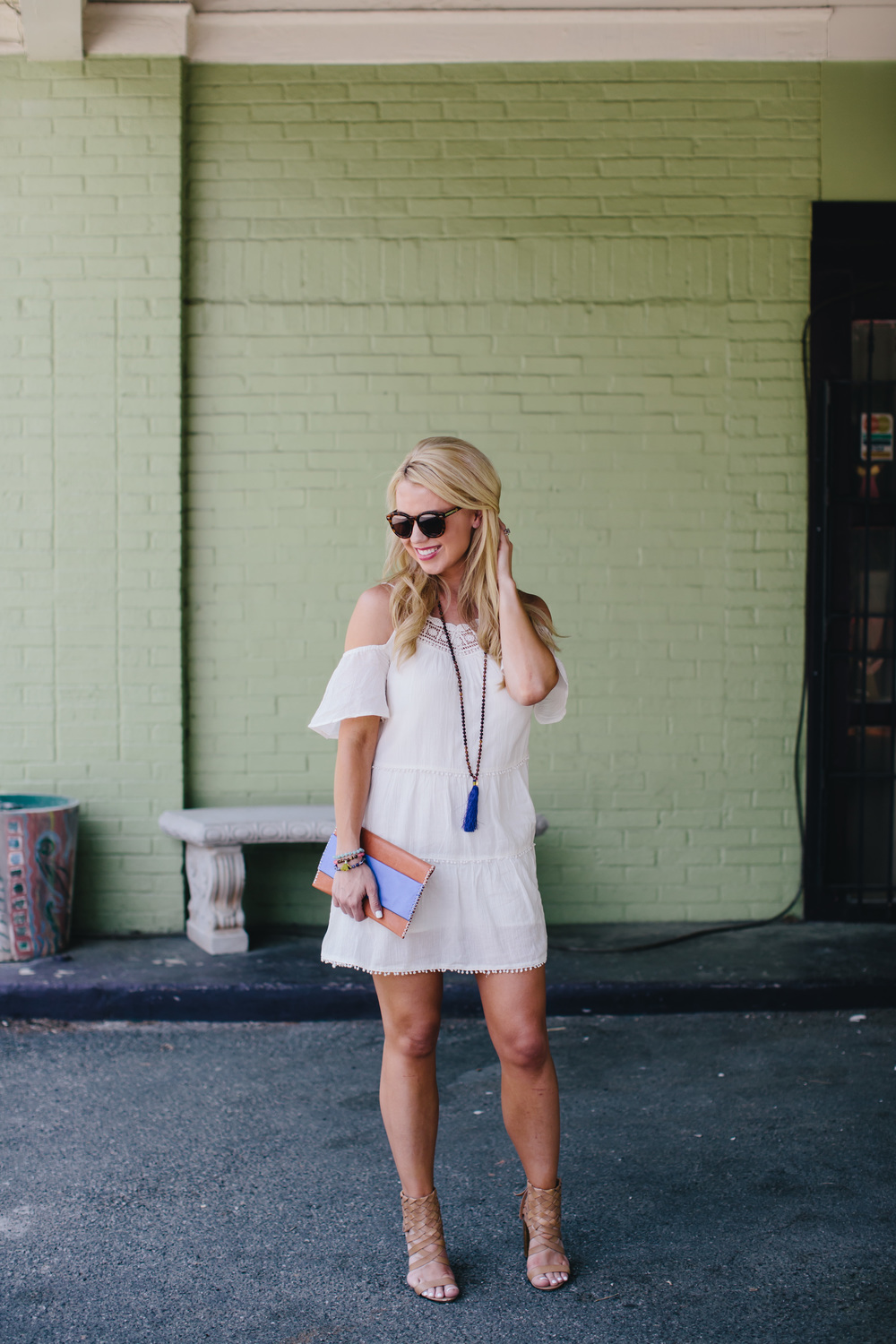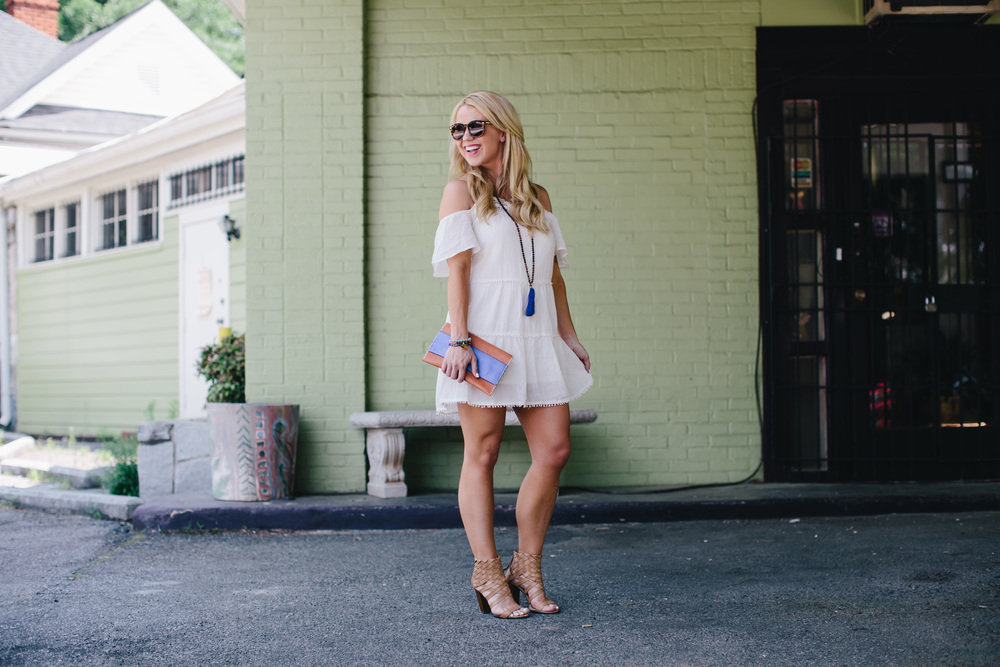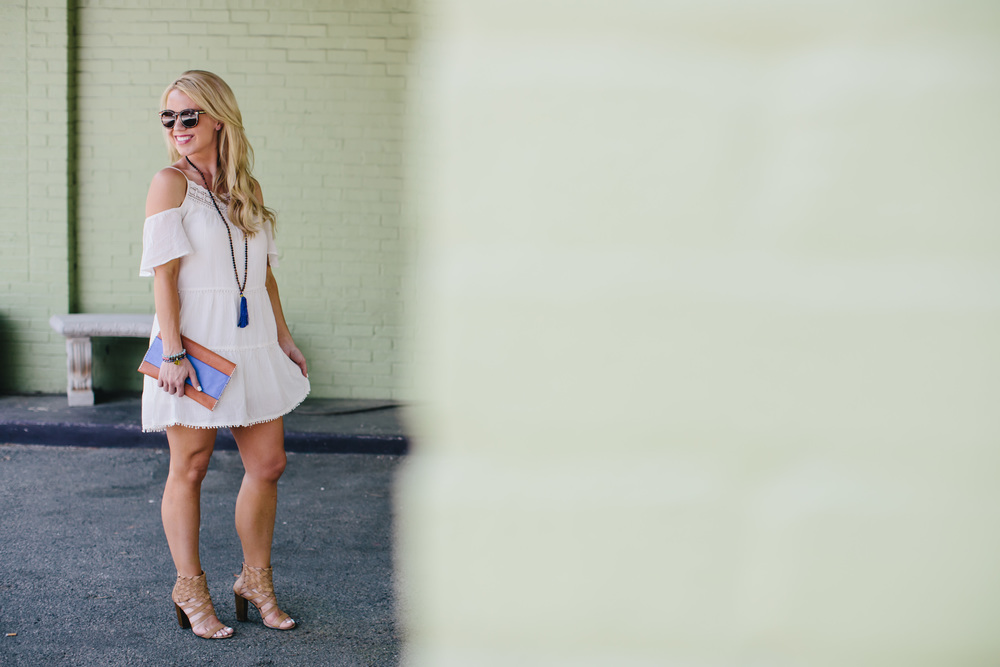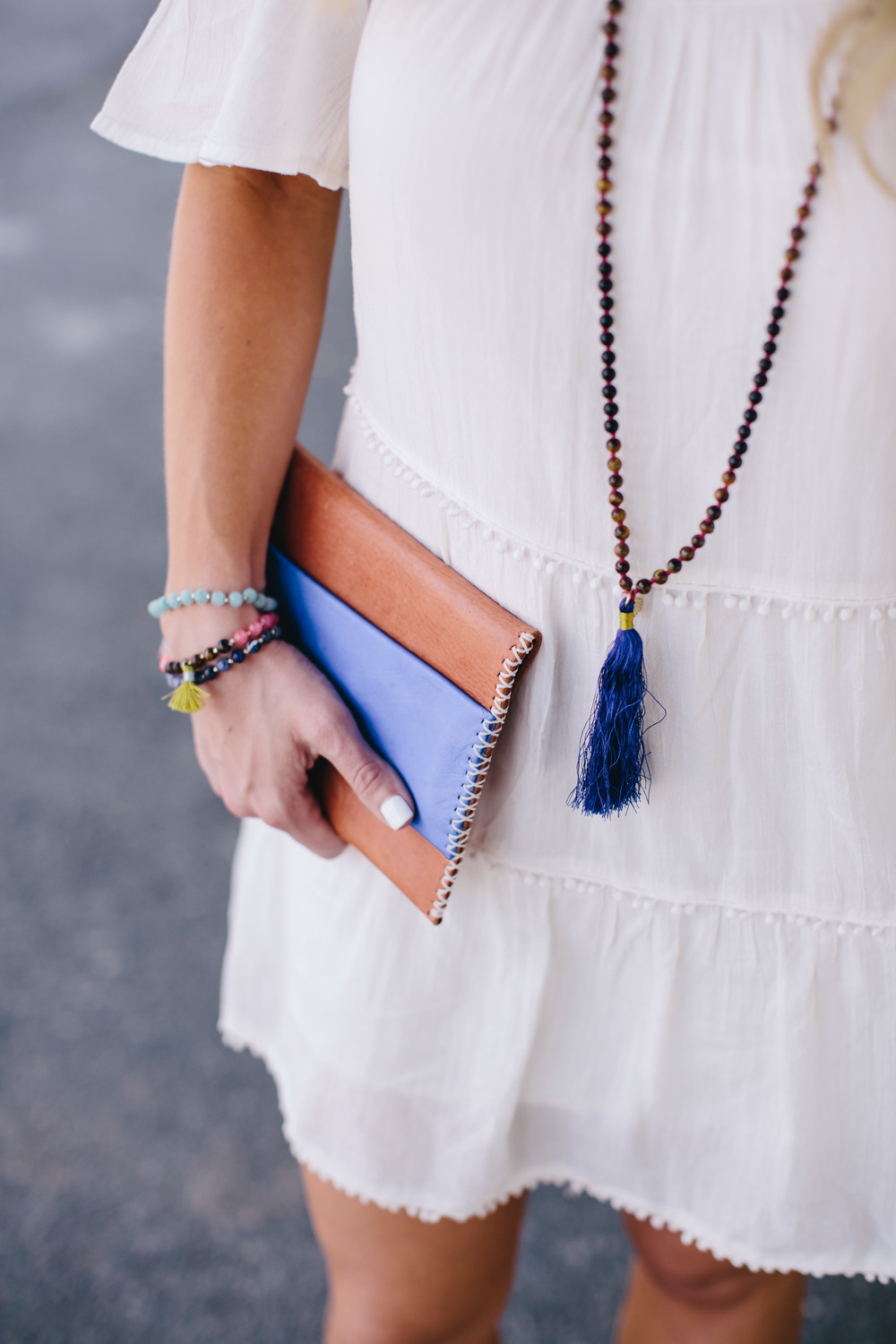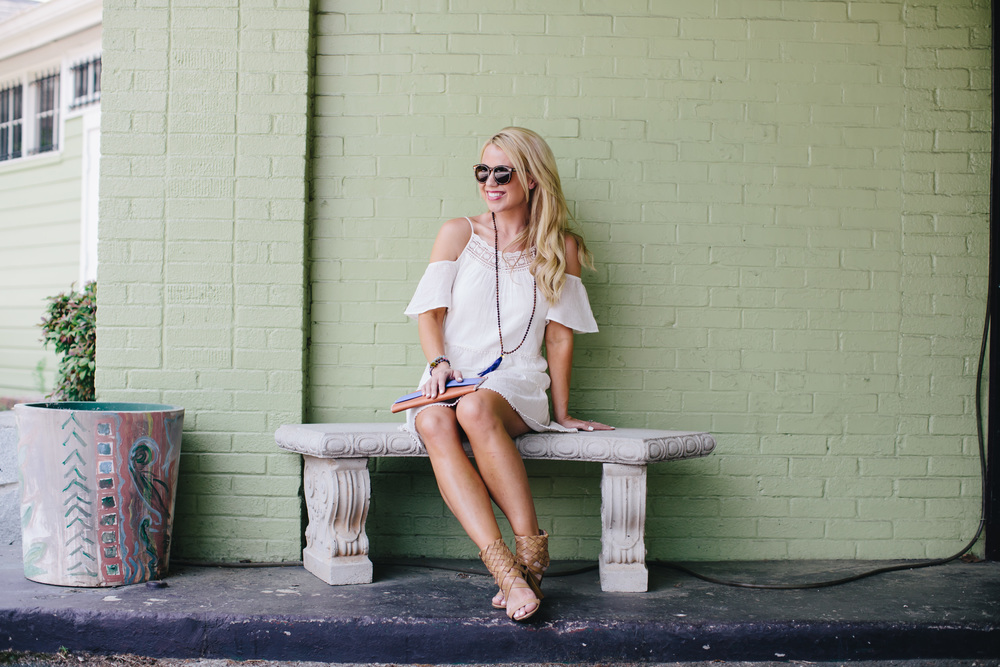 dress // necklace c/o // clutch c/o // sandals // bracelets c/o // sunglasses // photography by anne almasy

Showing your shoulders has never been so stylish. Dresses and blouses with shoulder cut-outs are trending this summer, creating a sassy trend that is easy to wear and appropriate for all ages. {And if you don't love showing off your arms, this is a perfect warm-weather look for you!}
My cold-shoulder sundress has a cute pom-pom lining and is under $50! It also comes in navy, and will look cute worn with boots and booties into Fall.
There are so many cute open-shoulder pieces out this season. Here are a few of my favorites ::

Happy Monday!
P.S. One of my very favorite handbag and leather accessory companies, Gigi New York, is hosting a "private" Friends of Friends sale THIS WEEK, kicking off today! This is not a sale advertised through their site, but they asked me to share it with you! Click here to receive 15% off any purchase with code "FRIENDS15." My favorite items? The Uber Clutch, the Carly Convertable Clutch, the Hayden Satchel and the iPhone 6 Wallet Case.