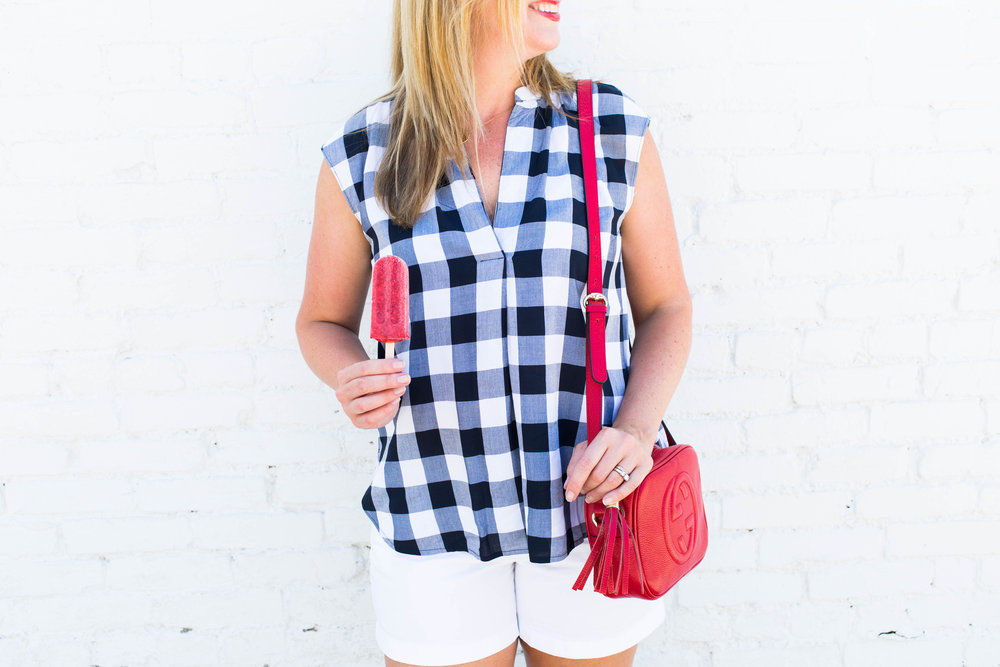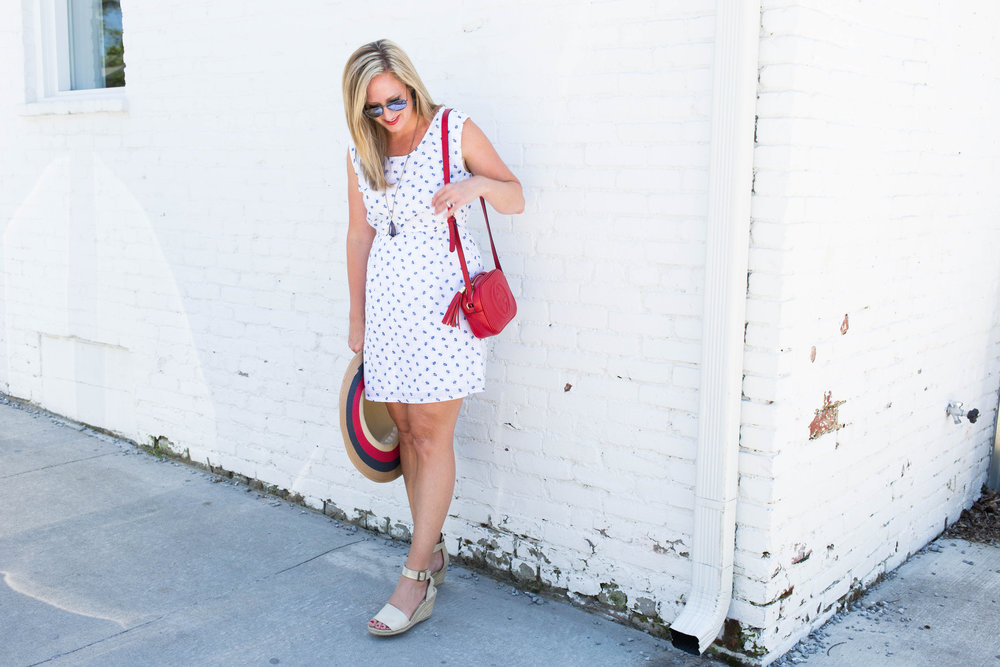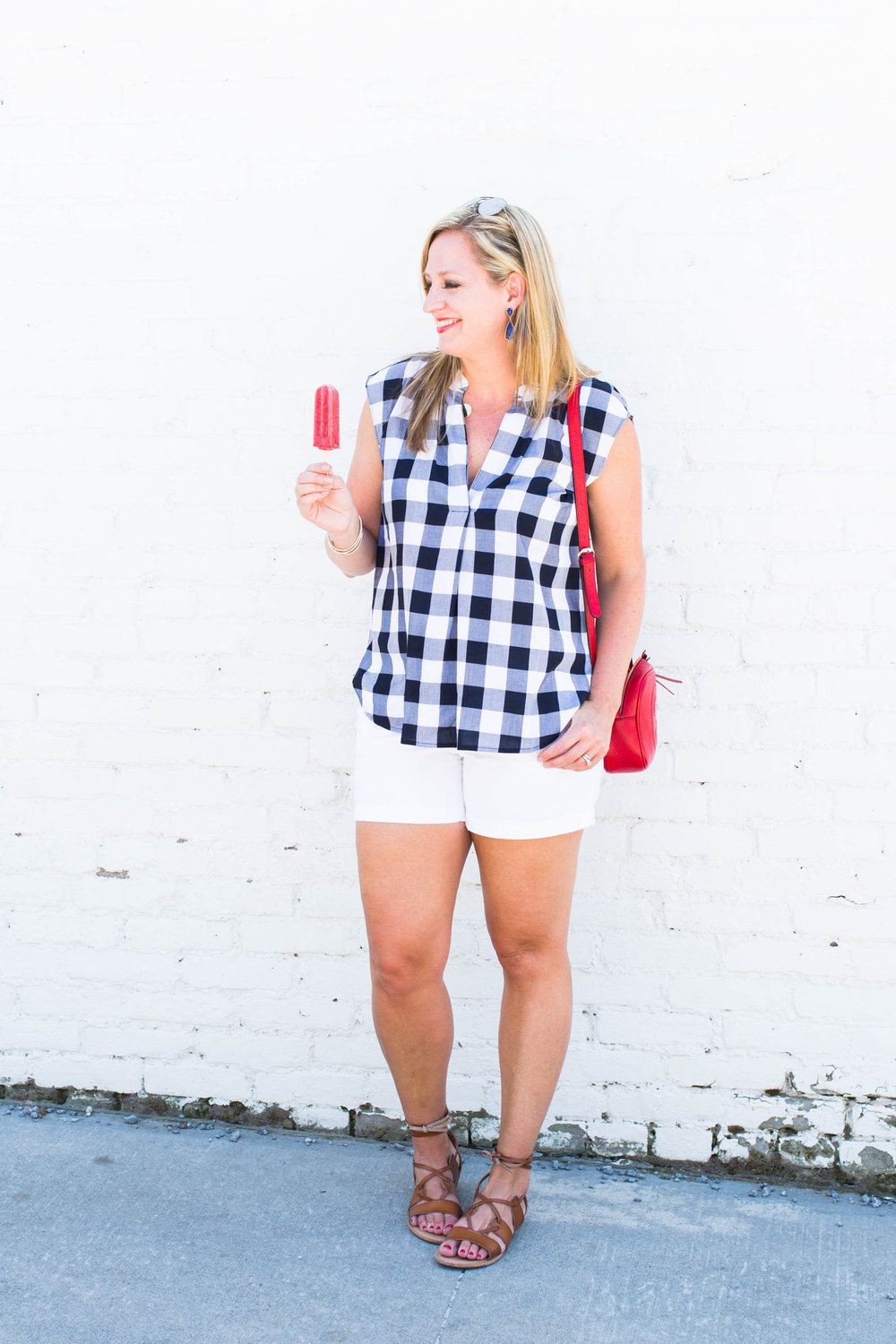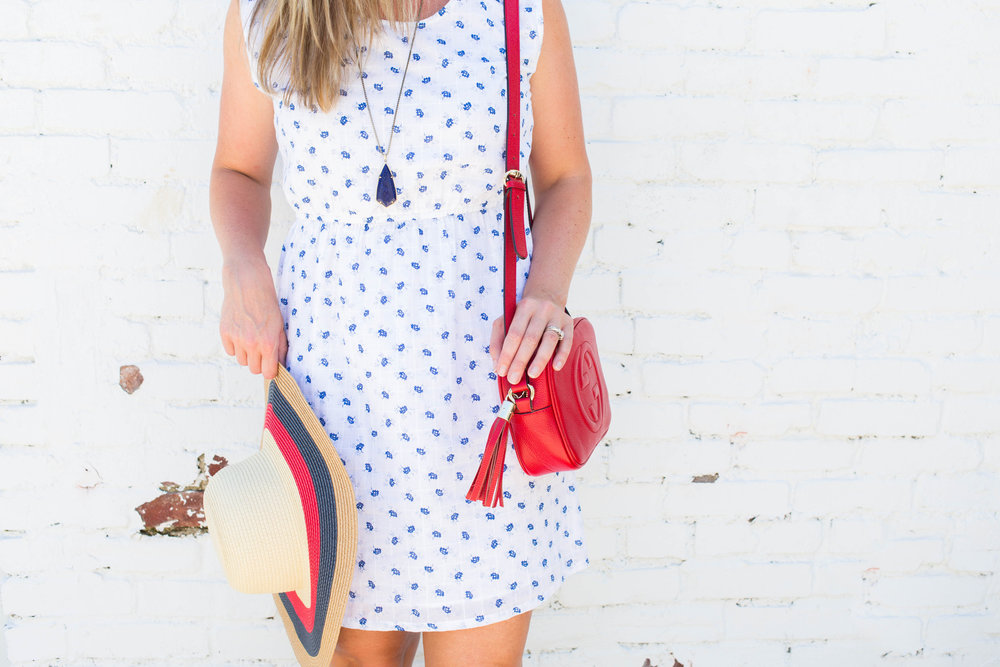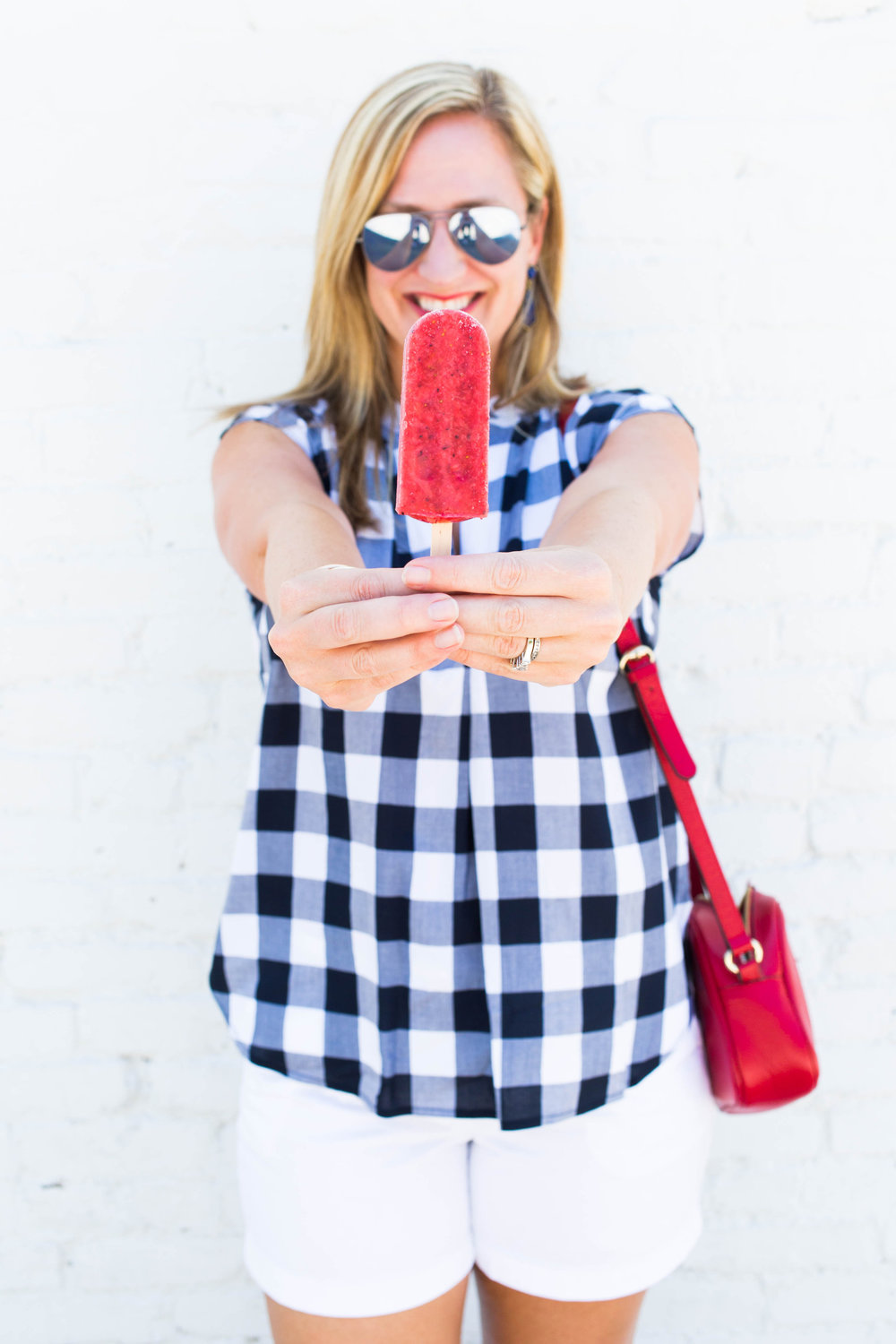 outfit 1 details :: gingham shirt // shorts // crossbody (splurge vs steal) // shoes // sunnies // necklace // earrings // bracelet

outfit 2 details :: dress // shoes // crossbody (splurge vs steal) // hat (similar) // necklace // sunnies

The 4th of July is one of my favorite holidays. Every year we get together with our friends, eat lots of food, drink adult beverages, listen to music, and let summer just consume us in every way possible. We watch in awe at the crackle and boom of fireworks and hold our kiddos as the sky lights up in a rainbow of sparkles. July 4th is a reminder of our freedom and how blessed we are to live in such an amazing country.
As you get ready for the festivities with friends and family, remember your outfit doesn't have to be so literal in your pledge to our country. Put away the stars and stripes and purchase pieces that you can wear again.
This Loft navy and white buffalo check is a perfect top to wear so many different ways. Wear for the work week with a navy pencil skirt and your favorited colored cardigan. Throw it on with shorts and flats sandals for a weekend casual look.
The Old Navy blue floral dress is another way to sport the red white and blue color combo without looking like an American flag. Pair it with a denim jacket for those chilly nights and add pops of red with shoes or a handbag.
Shop some other versatile options for your 4th of July celebrations below.

Happy Shopping and Happy 4th of July!