Our fall color crash course is on burgundy.  Its also known as wine, oxblood, raisin, and a sister to the color red.  Burgundy is a tad more serious than the color red.  It's meaning has been described as representing controlled power, determination, and is often favored by wealthy individuals.
Interesting, right?  So how do you wear it?
1. The obvious start is with a fabulous pair of colored cords or denim.  It's the perfect backdrop to pair with neutrals such a camel, cream, black, and leopard.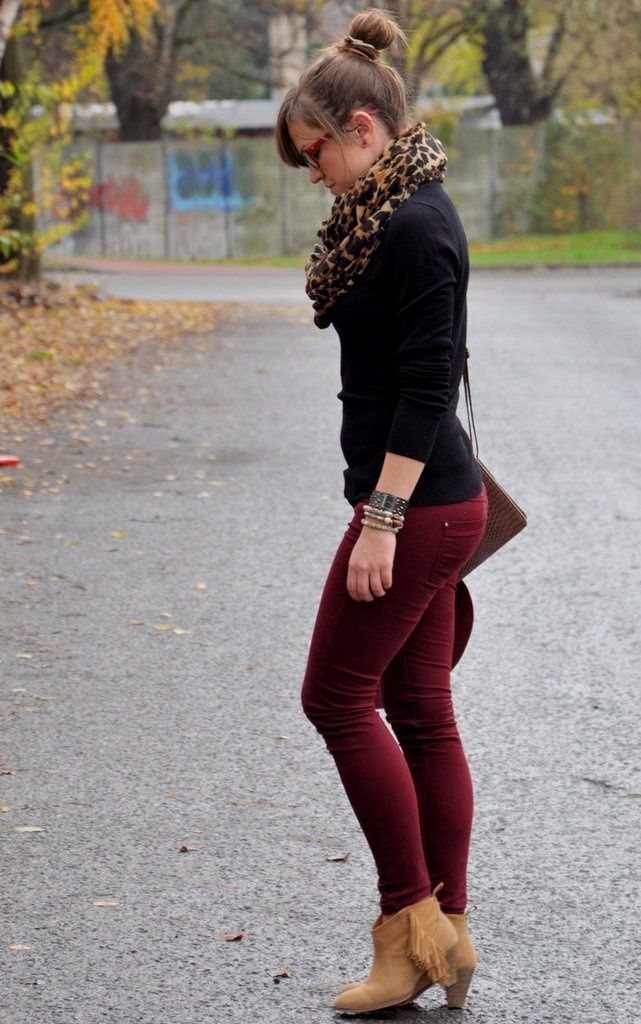 Photo source: http://www.sortrashion.com
2.  Dress down a wine colored skirt with your favorite graphic tee or chambray shirt.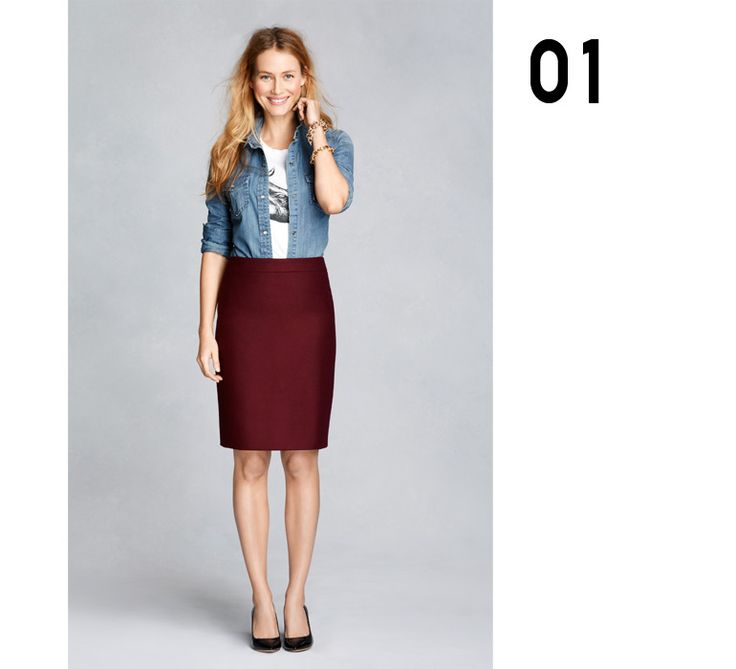 Photo Source: J Crew Factory
3. Wear burgundy as your pop color in shoes or accessories.

Photo Source: http://www.lovely-pepa.com
4.  Make a statement with a bold outwear piece.

Photo Source: http://www.brooklynblonde.com
Awesome, isn't it?  And so easy to be on trend this season.  Here are a few of my favorites to get your burgundy wardrobe started.

How will you wear burgundy this season?
Happy Shopping!