Color has been such a driving force in women's fashion over the past several seasons, so it's no surprise that the color red is now considered a neutral.
A neutral?  Yes, red is being considered a basic and can take a simple outfit up a notch with just a touch of this warm and fiery color.
Ways to Wear
1. Wear red in jewelry.  Red and cobalt (also a trending color for fall) is a fresh combo when paired together.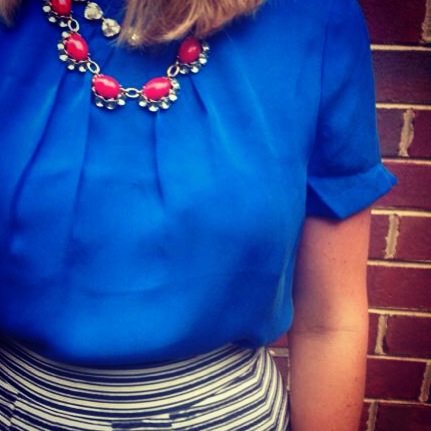 Photo Reference – Me 🙂
2. Match your shoes to your handbag.  It is certainly an old school way of thinking, but can look fresh when you go matchy matchy with bright colors.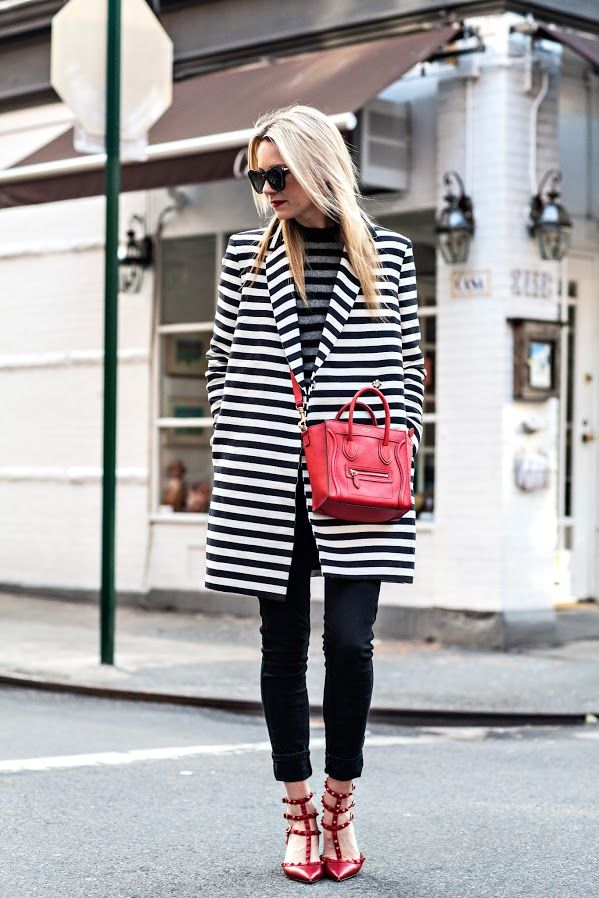 Photo Reference – http://atlantic-pacific.blogspot.com
3. Use red as a "pop of color" to denim and dots.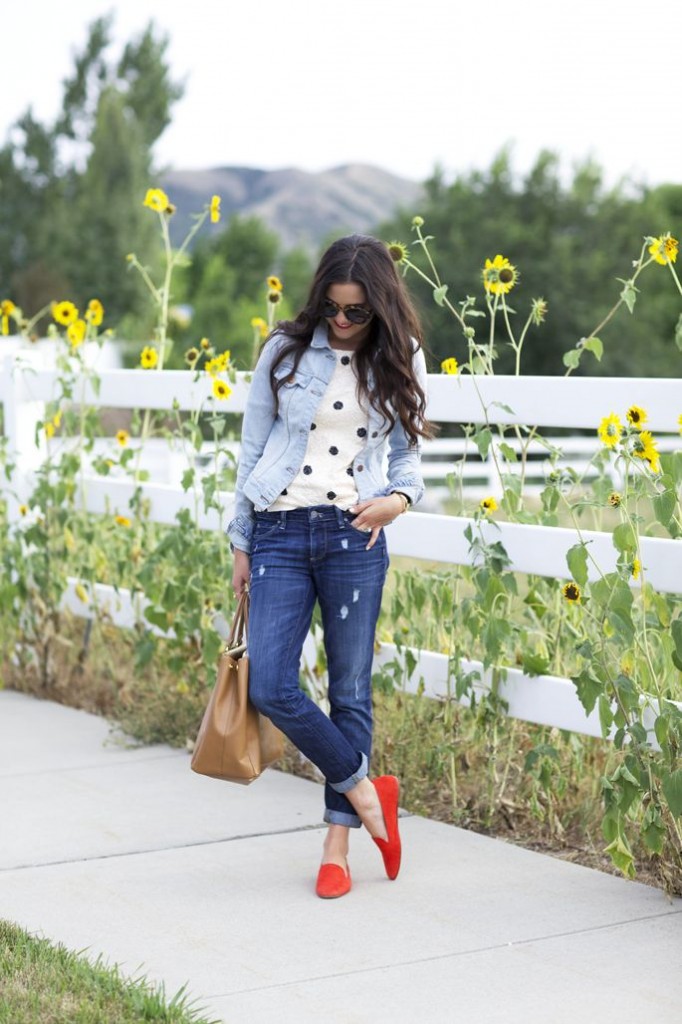 Photo Reference – http://www.thepinkpeonies.com
4. Wear under stripes and compliment with it's primary counterpart, yellow.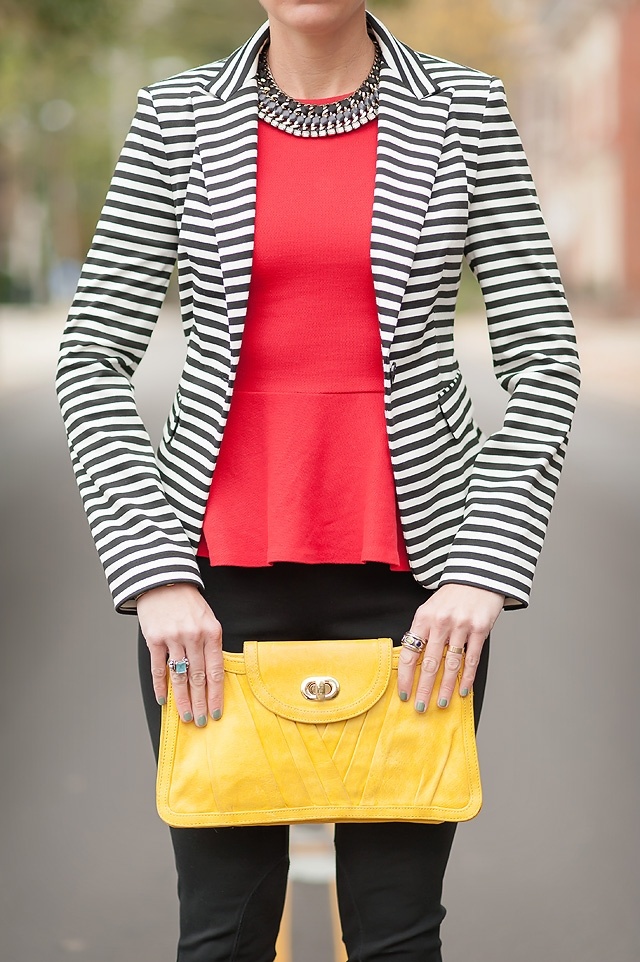 Photo Reference – http://seersuckerandsaddles.blogspot.com
5. Be daring and wear red pants/jeans.  Use red as the base for the rest of your outfit.  Think black, lace, polka dots, stripes, and even plaid.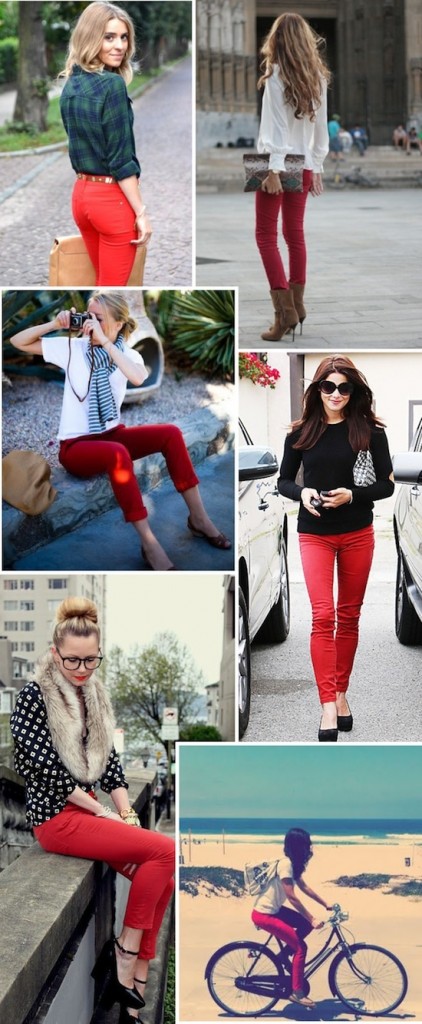 Photo Reference – http://rosealamode.com
Current Favorites in Stores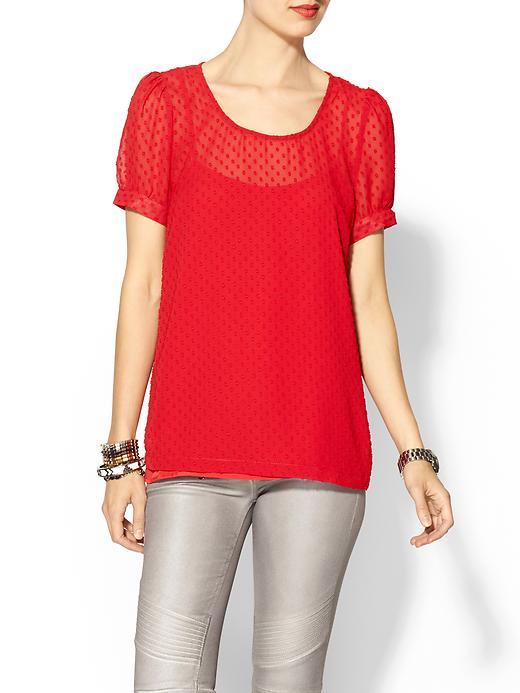 Pim + Larkin Swiss Dot Blouse – $59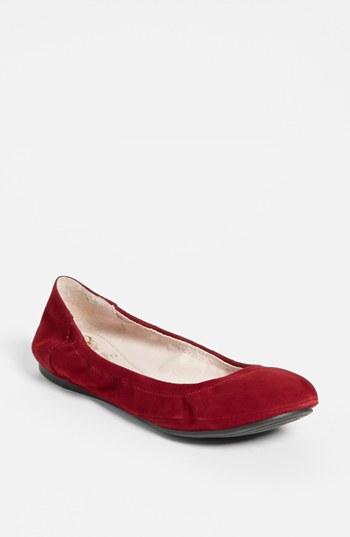 Vince Camuto Suede Flat – $79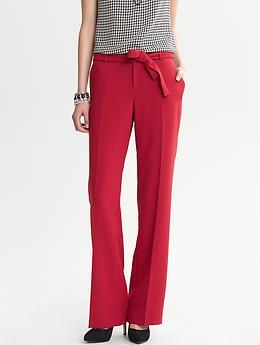 Banana Republic Wide Leg Pants – $98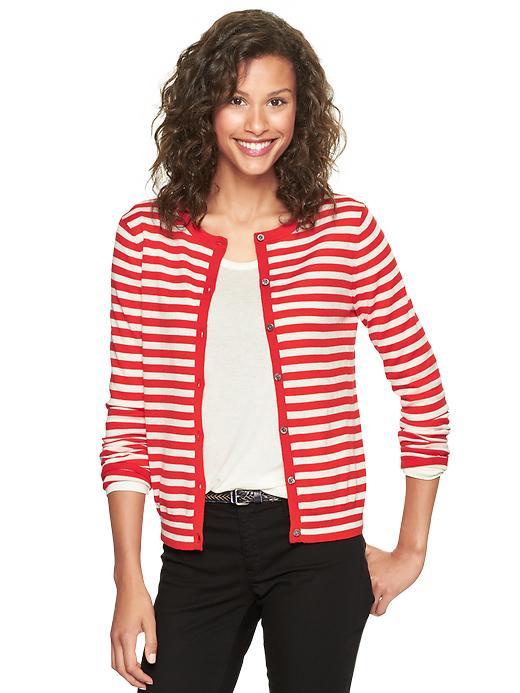 Gap Striped Sweater – $45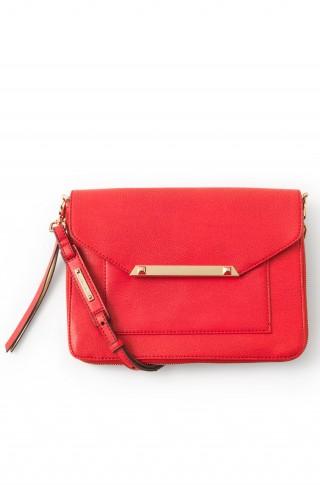 Stella & Dot Crossbody Clutch – $98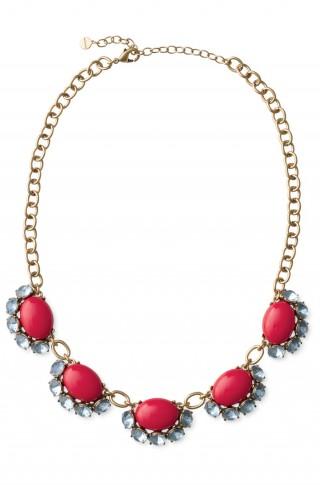 Stella & Dot Mae Necklace – $49
According to color experts adding red to your life will not only give you energy, but will boost your confidence and increase enthusiasm to follow your dreams.  It could be a load of crap, but I'm going with it and wearing my red shoes today .  How about you?
Happy Shopping!