Last week Lauren, Abby, and I challenged ourselves and our readers to a New Year's resolution that involved maximizing our current wardrobes (read here).  The challenge is to create 30 outfits for 30 days (or as long as it takes you) without repeating one look and without shopping.
Well, we are over a week into the challenge and wanted to update you on our progress with a few of our outfits from Instagram.
JACKIE – Nashville Stylist
I have kept true to my winter layers with pops of color.  The weather in Middle Tennessee is as random as ever so layers keep it easy for shedding when going from outside to indoors.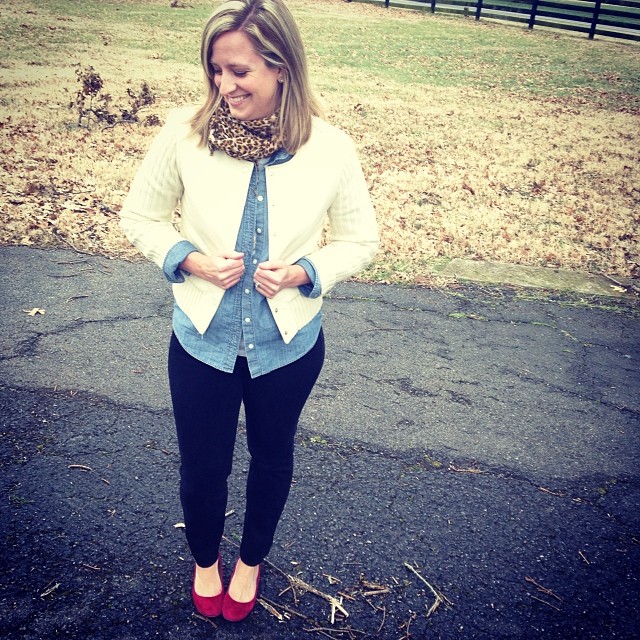 LAUREN – Owner and Atlanta Stylist
Lauren continues to make her "mom on the go" outfits look effortless and stylish.  She braves flirty florals and bold accessories to mix up her everyday style.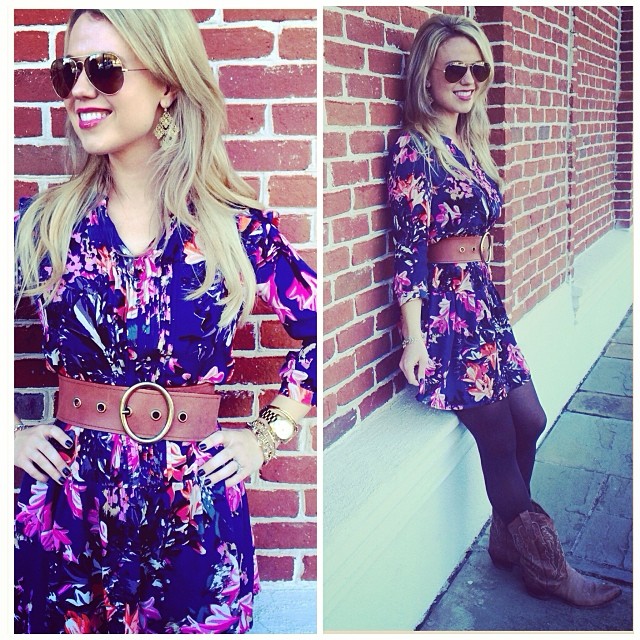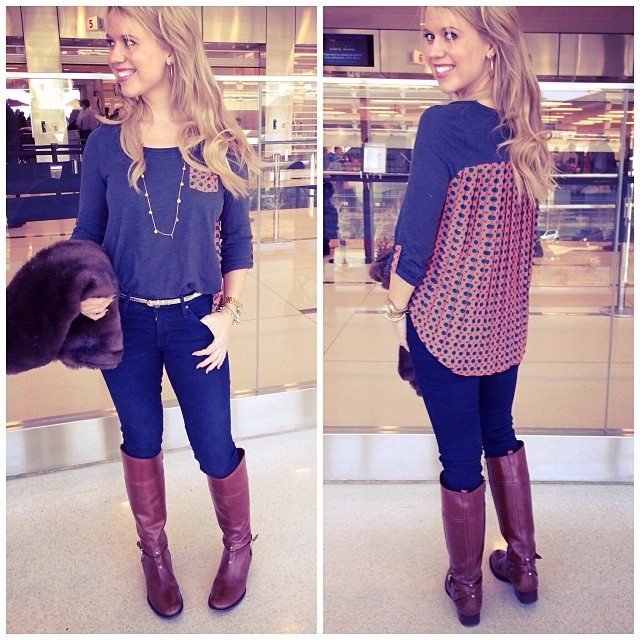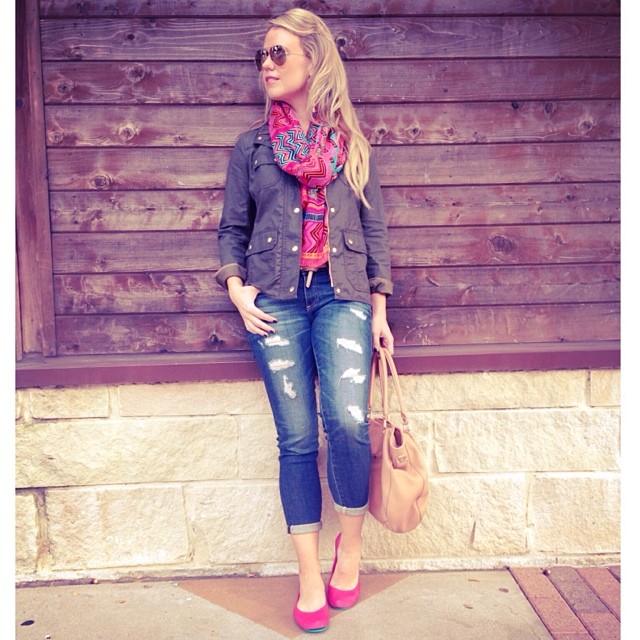 ABBY – Instagram Diva @mrsstrock
Abby makes neutrals look so glamourous with fabulous jewels and adorable accessories.  Her casual and easy affordable style has earned her fame and popularity on IG.
We want to hear from you!  How is your challenge going?
We will be selecting some of our favorite looks from our Instagram participants next week.  Be sure to post your pictures on Instagram and add #30dayclosetremix as well as #editbylauren to your post, so we can find you!
Happy Remixing!