Recently, I had some new photos taken with the wonderful Carrie Tabb, of Carrie Tabb Photography. One of the outfits I chose incorporated mixing patterns and pops of color. This dress has a soft, understated leopard pattern, paired with a leopard belt. Although mixing the same pattern is often a no-no, there are some instances where it is completely fashionably-acceptable!
The subtleness of the pattern in the dress allowed me to get bold with the belt. And although they are both technically leopard, it works!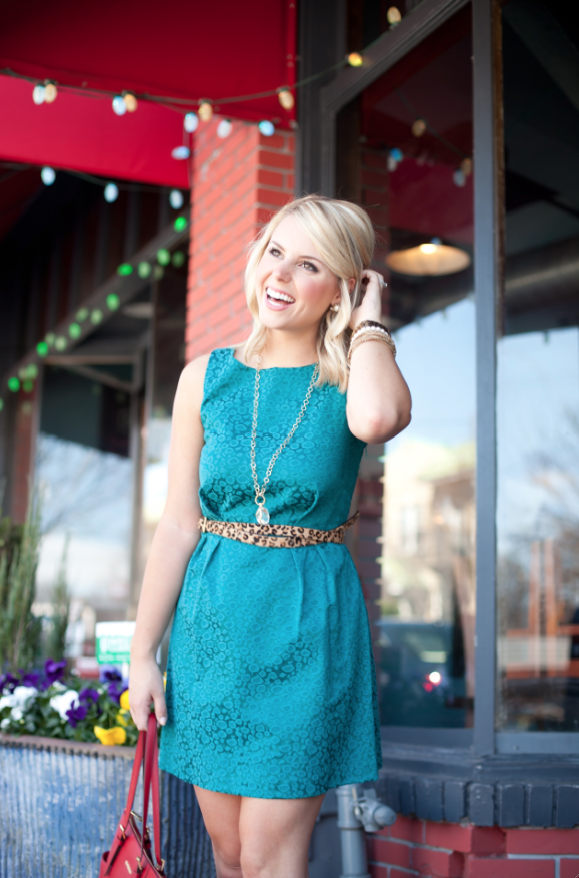 I also mixed up this look a bit and showed how versatile the coloring can be. I chose a pop of red with my Jetsetter Michael Kors bag: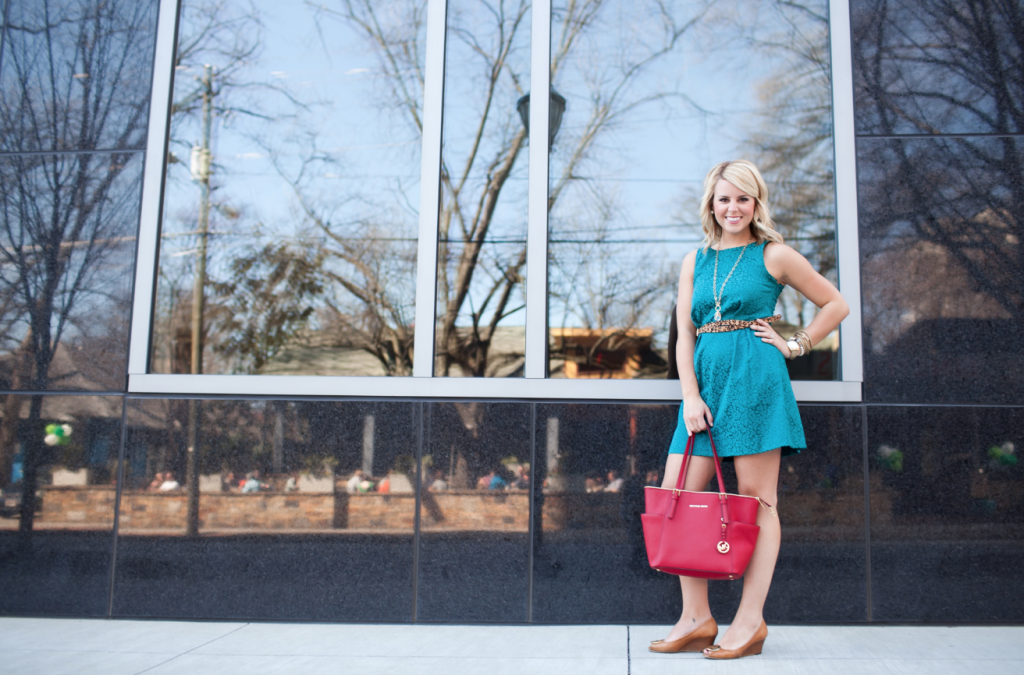 …and then a pop of coral with a Target blazer! (Note: I did not wear the red bag and the coral blazer together. These were two separate looks!)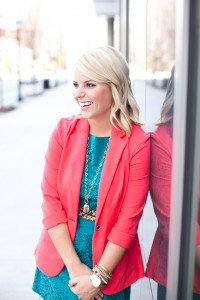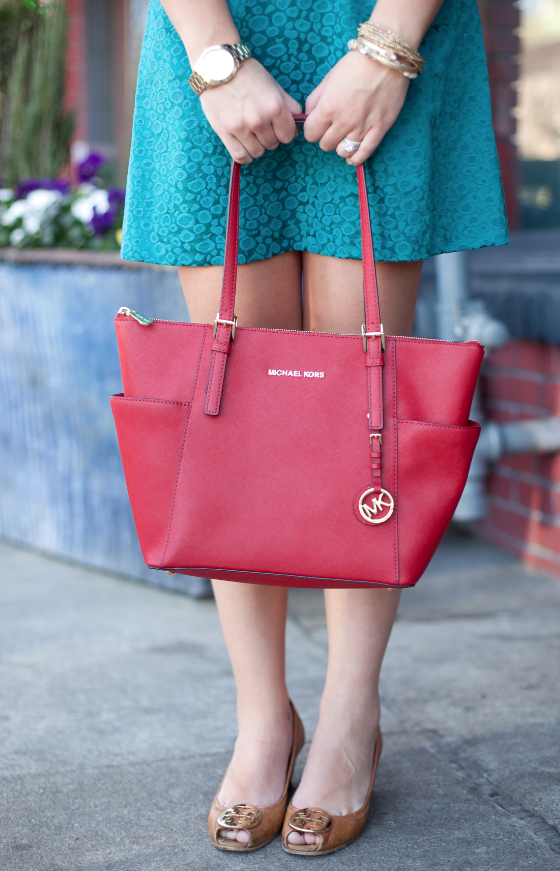 Accessories: Stella & Dot stacking gold bracelets, Stella & Dot Snake Orb Necklace and Kenneth Cole watch. Shoes: My favorite Tory Burch camel wedges, The Sally Wedge. Belt: Target
So feel free to mix your patterns! Take a subtle leopard and add a leopard belt. Or, try a striped tee and some animal print flats! What patterns are you loving to mix this spring? We'd love to hear!
Stylishly Yours,