A few weeks ago I challenged our readers to join me and the fabulous Instagram diva, Abby Strock (@mrsstrock), to a shop your closet challenge.  I am not going to lie…it's been really tough not to shop, but I've enjoyed discovering new ways to wear some older pieces.
I'm 20 outfits in with only 10 left to go.  Here are a few looks so far.
Old Navy is a great retailer to find fun staples like both black and white sweaters below.  They may be a few seasons old, but there are currently some great items to add to your winter wardrobes.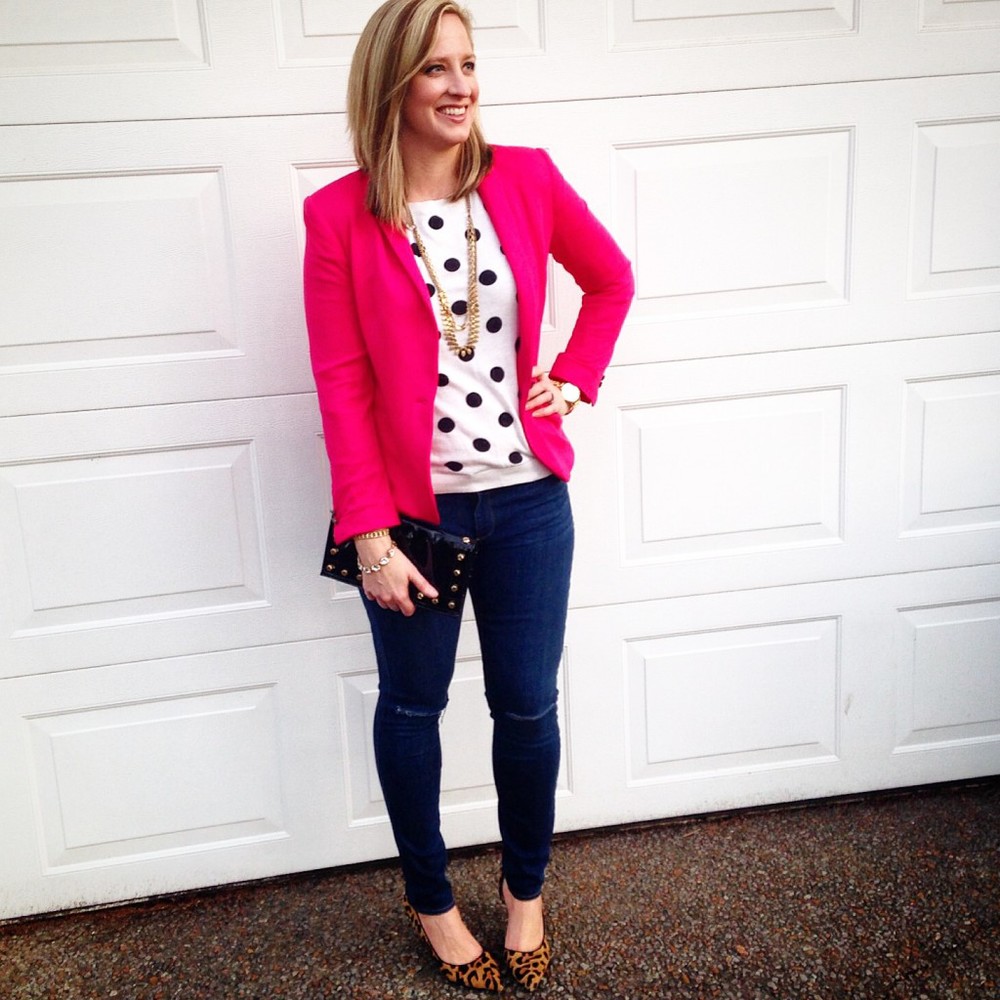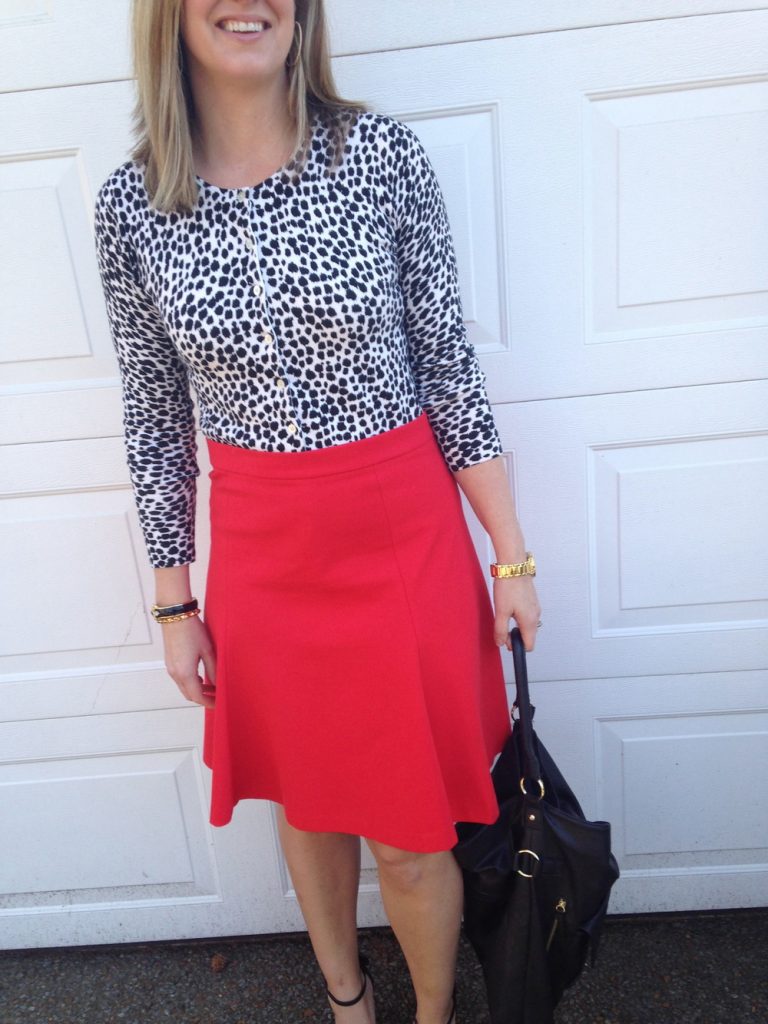 I have LOVED my Anthropologie faux leather bomber jacket.  It's amazing what a versatile piece it has become and how much it completes any outfit.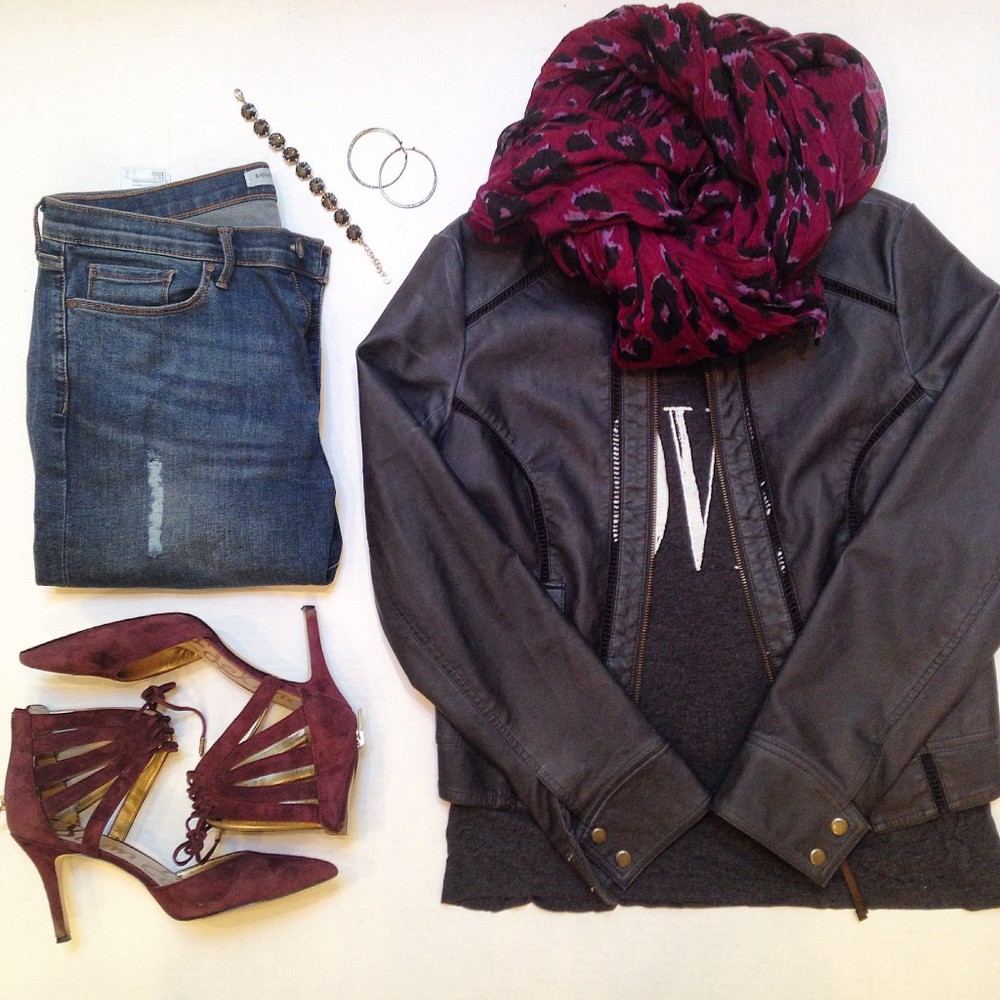 A graphic tee and jeans is the easiest way to pull together an effortless look.  Here is a similar field jacket like the one I'm wearing below from Old Navy.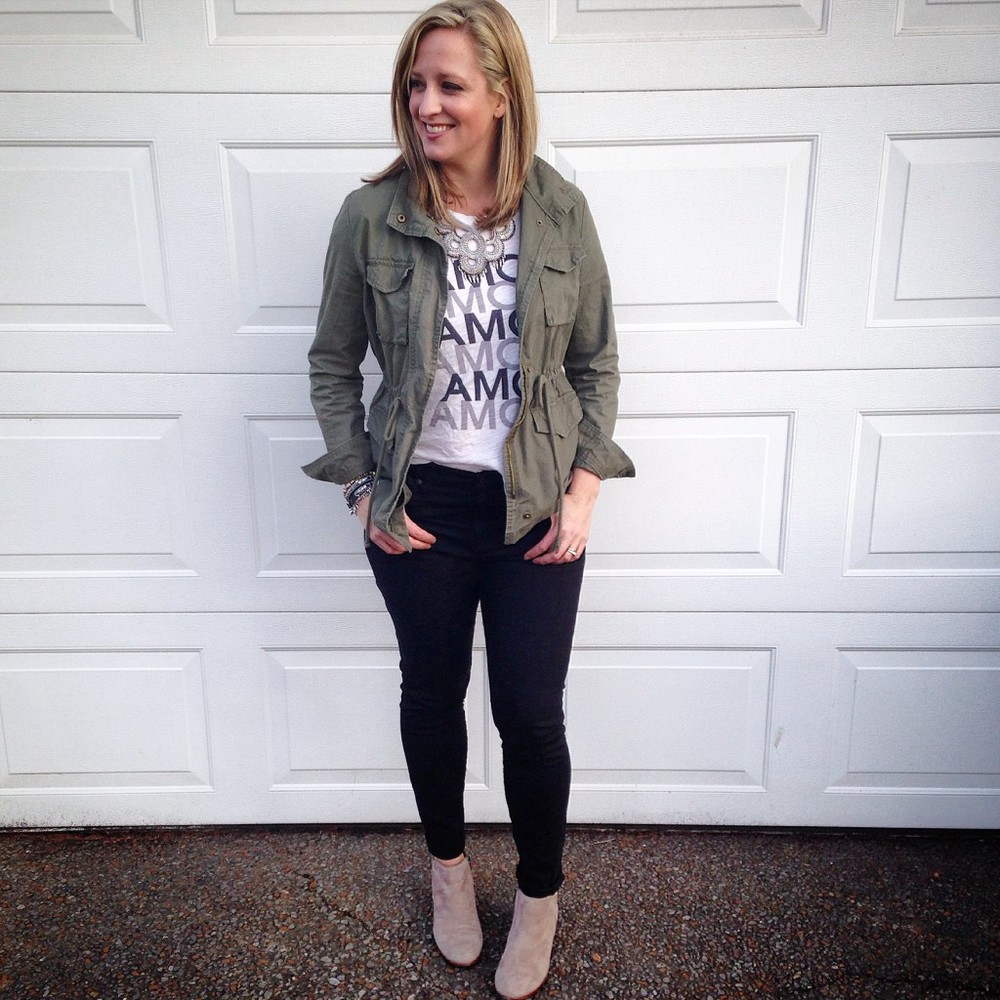 Don't forget those puffer vests either.  Layer them over a basic tee during these mild temperatures.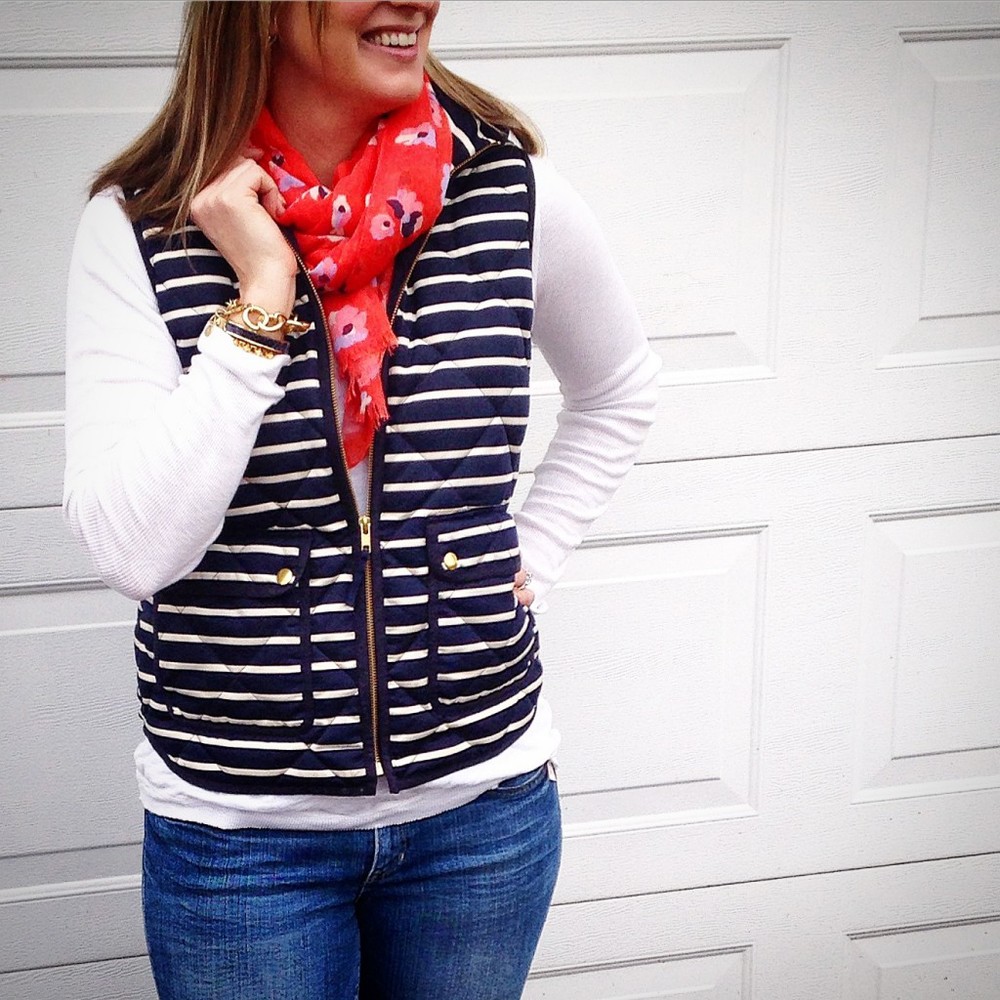 A classic trench coat is a wardrobe must have.  Dressed up or worn casual with jeans and a tee, this light weight jacket is a perfect outerwear piece for any occasion.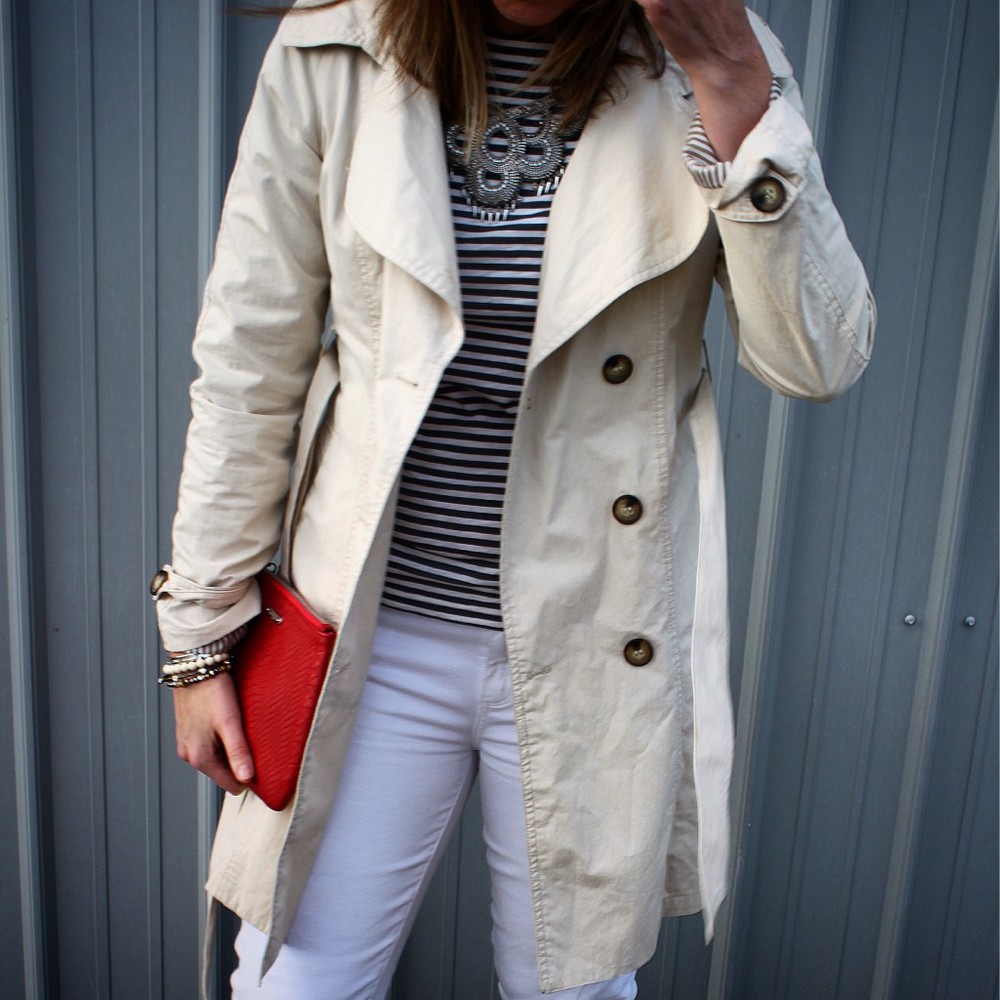 It's not too late to get started.  Follow along with us at @jackiemewbourne and @mrsstrock.
Happy Remixing!