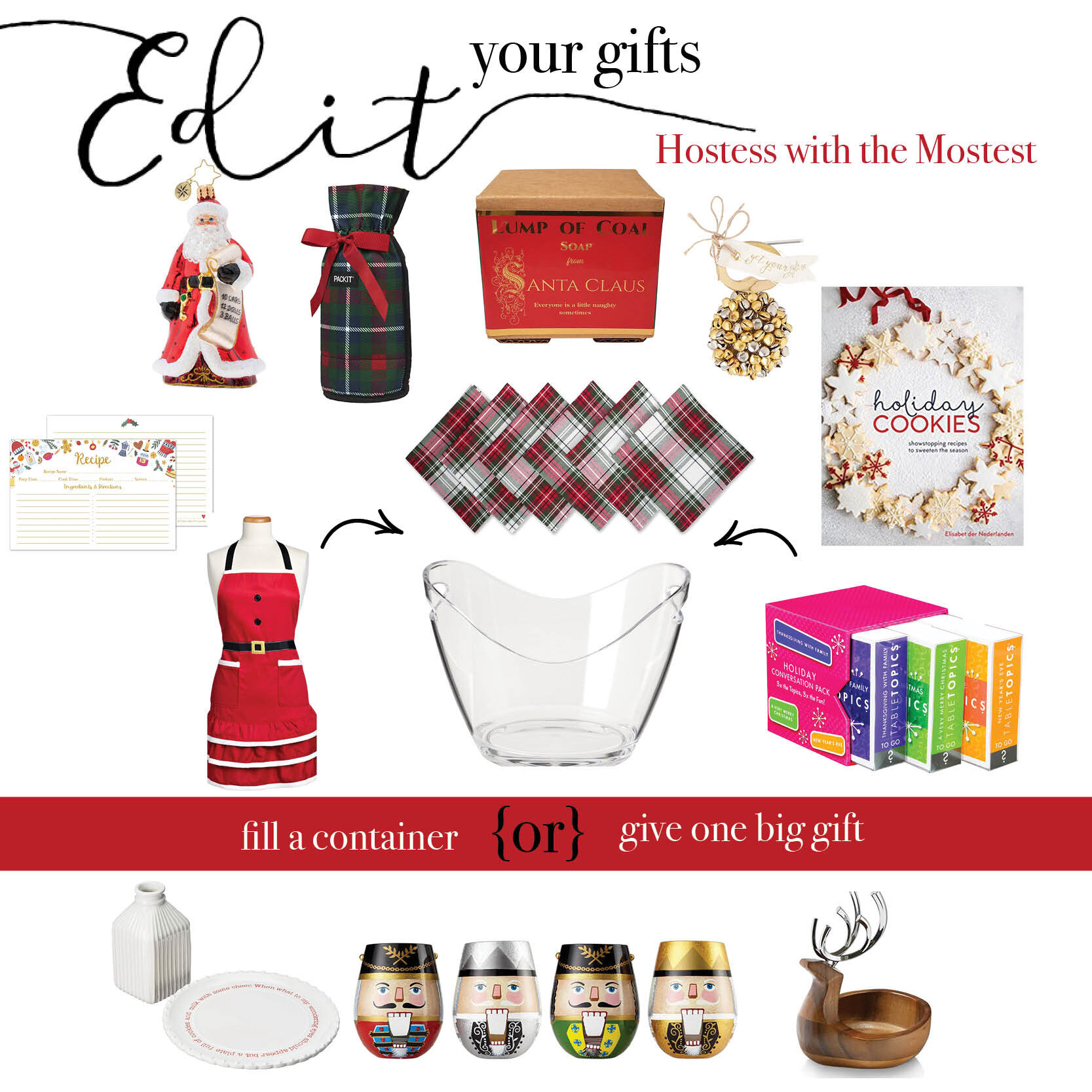 I LOVE a themed gift! That's why this year I've decided to offer a unique format for my Holiday Gift Guides. Each one will include a suggested vessel for you to fill with carefully curated items that fit the given theme and are sure to dazzle The Hostess With the Mostest!
If you prefer one gift, I have included a few fun & unique items, listed at the bottom.
An added bonus for this guide is that each and every gift featured is available via Amazon Prime!
Vessel items, listed left to right, top to bottom ::
Naughty or Nice Santa Ornament, $46.
Plaid Freezable Wine Bag, $16.
Lump of Coal Soap, $11.
Jingle Belle Bottle Opener, $13.
Holiday Recipe Cards, set of 50, $12.
Holiday Cookies Recipe Book, $12.
Santa Apron, $34.
Acrylic Ice Bucket, $15.
TableTopics Holiday, $20.
Stand alone items, listed left to right ::
Santa Milk and Cookie Set, $30.
Nutcracker Wine Glasses, $65.
Reindeer Wood Candy Dish, $51.
Stay tuned for more gift-guides coming soon!
Happy Gifting!