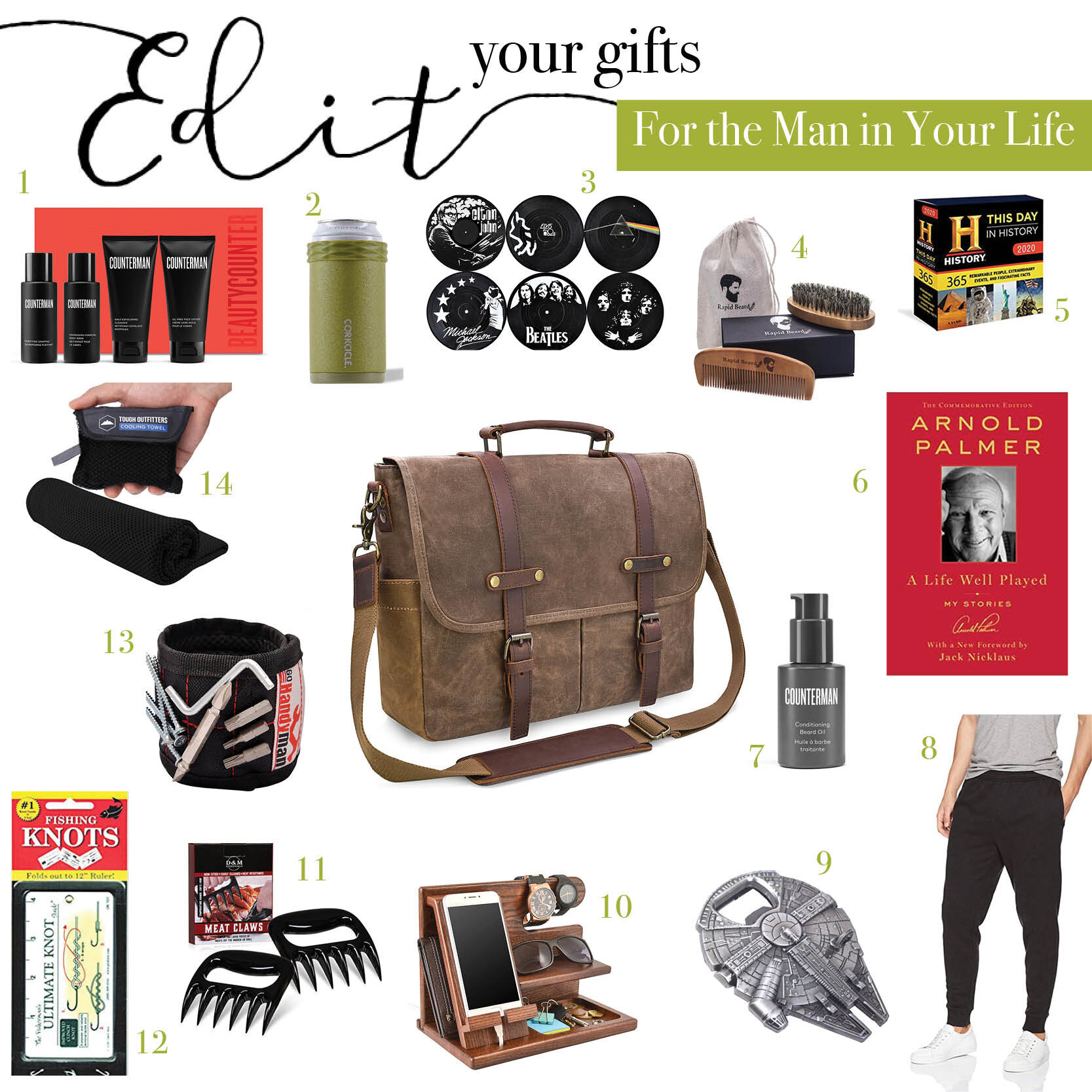 I LOVE a themed gift! That's why this year I've decided to offer a unique format for my Holiday Gift Guides. Each one will include a suggested vessel for you to fill with carefully curated items that fit the given theme and are sure to dazzle the one you gift! Here are some adorable + affordable gift ideas for The Man in Your Life.
The suggested "vessel" in which to package the gift for your man, is this under-$50 Messenger Bag from Amazon. It comes in five color options and is such a great guy's carry-all for both everyday use, as well as for travel.
Most all of these gifts can be ordered via Amazon Prime, and the majority are under-$20! Many of them also make fun stocking stuffers, too.
Happy Gifting!