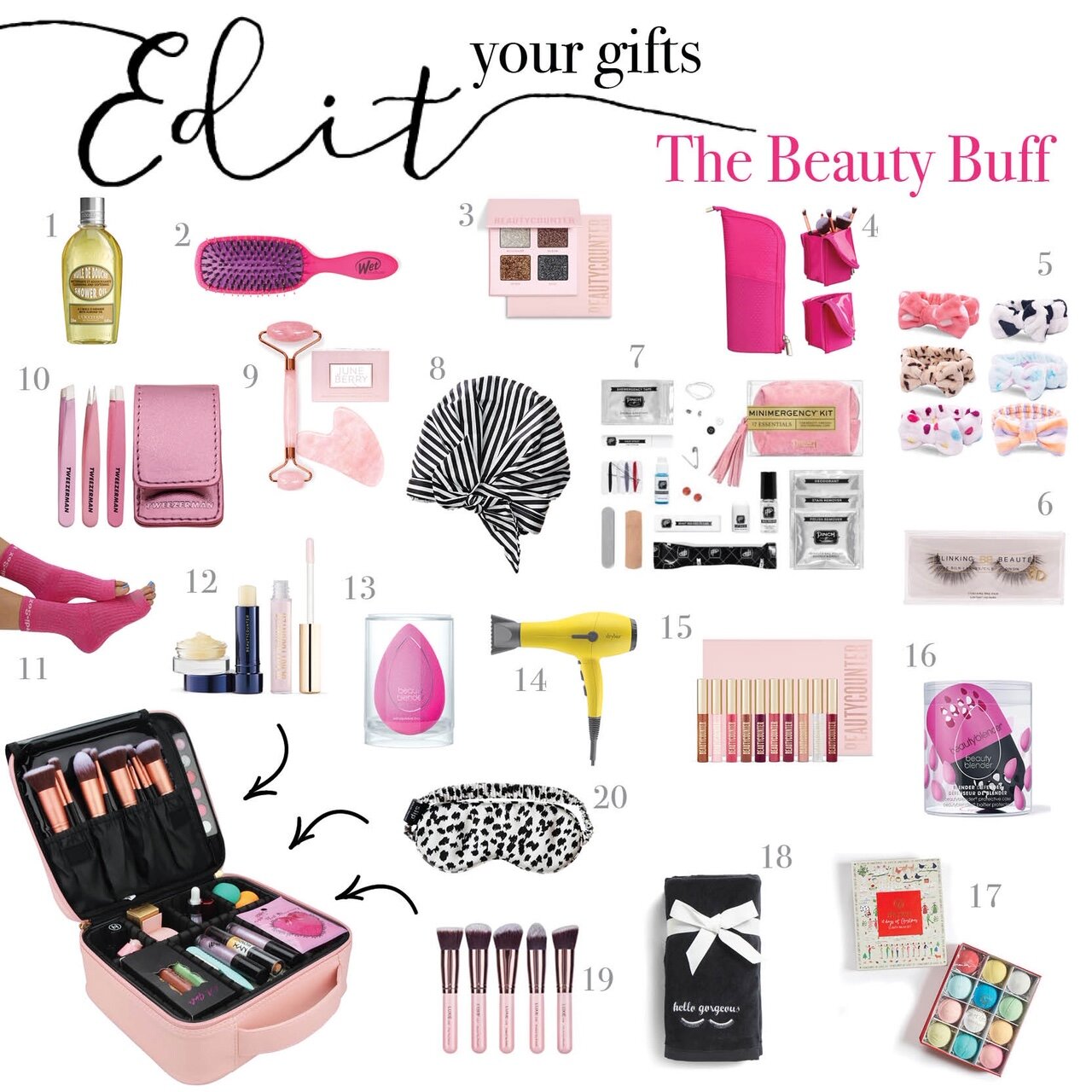 I LOVE a themed gift! That's why this year I've decided to offer a unique format for my Holiday Gift Guides. Each one will include a suggested vessel for you to fill with carefully curated items that fit the given theme and are sure to dazzle the one you gift! Here are some adorable + affordable gift ideas for The Beauty Buff.
The suggested "vessel" in which to package your gift is my favorite cosmetics case from Amazon. It's $20 and such a great cosmetics carry-all for both everyday use as well as for travel.
Here are the Beauty Gifts, in numerical order ::

Happy Shopping!
Stylishly yours,