This is a guest post written by Edit Wardrobe Styling Nashville Partner Stylist Nicole Sindle.
My husband and I had the most fabulous weekend at The Chase Park Plaza, our favorite St. Louis hotel!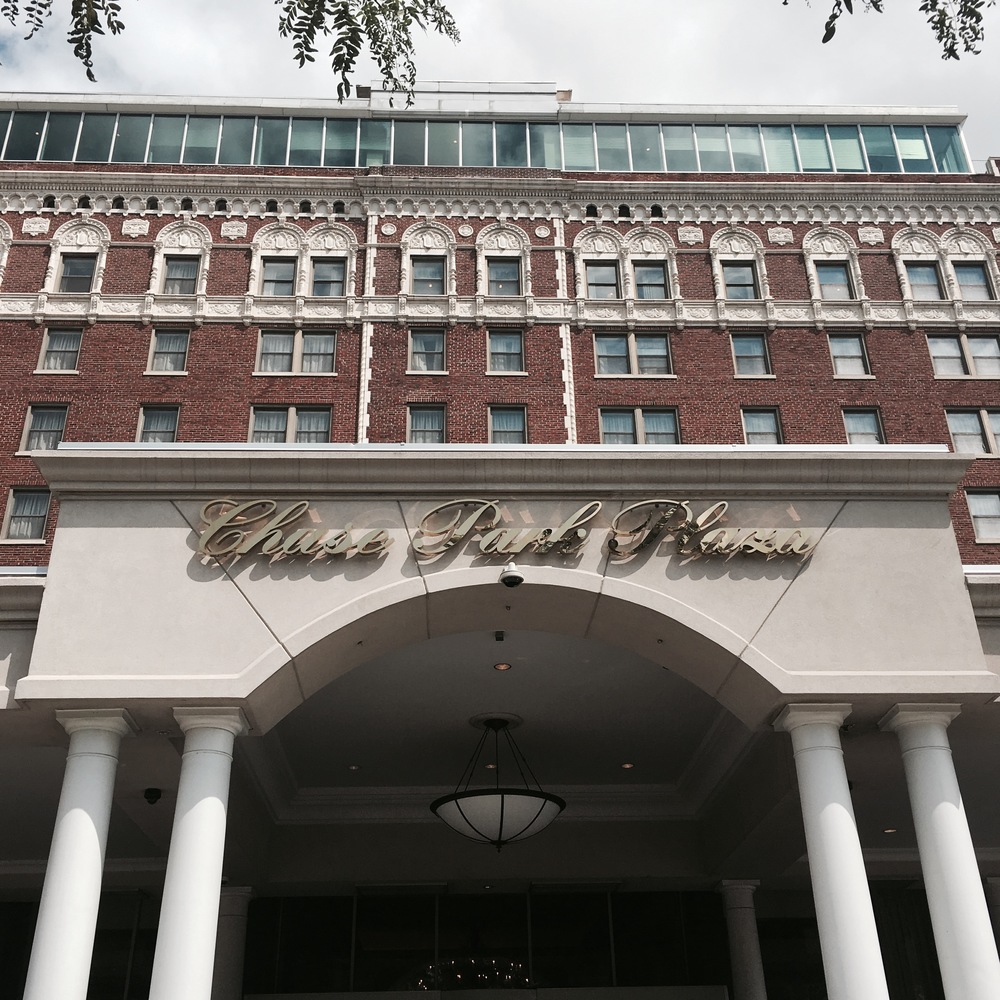 Complete with an Aveda Salon & Spa, three gourmet restaurants, a gorgeous pool, and even a movie theater, you could spend an entire weekend without stepping foot off the property. If you are looking for a romantic getaway weekend, this is your place!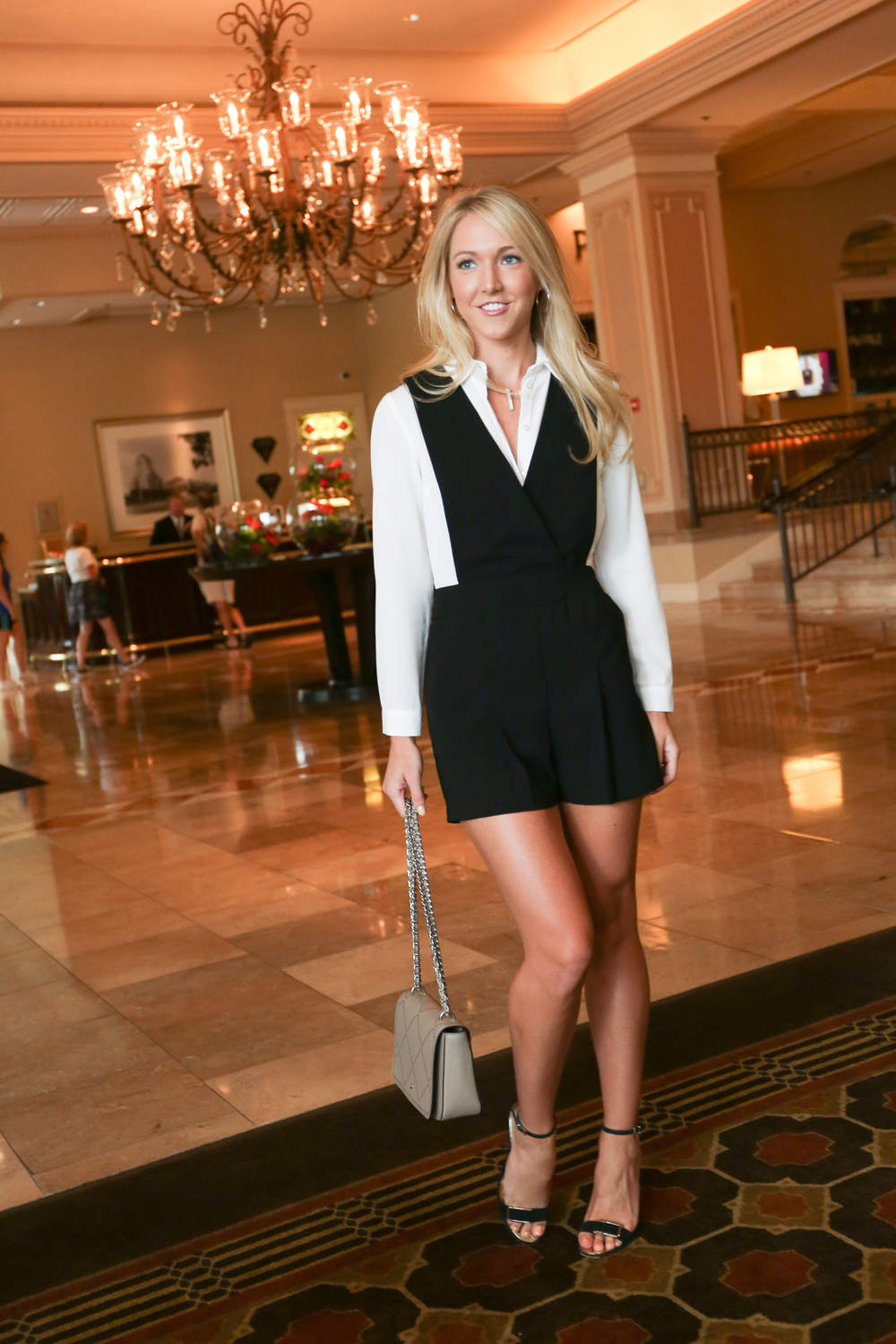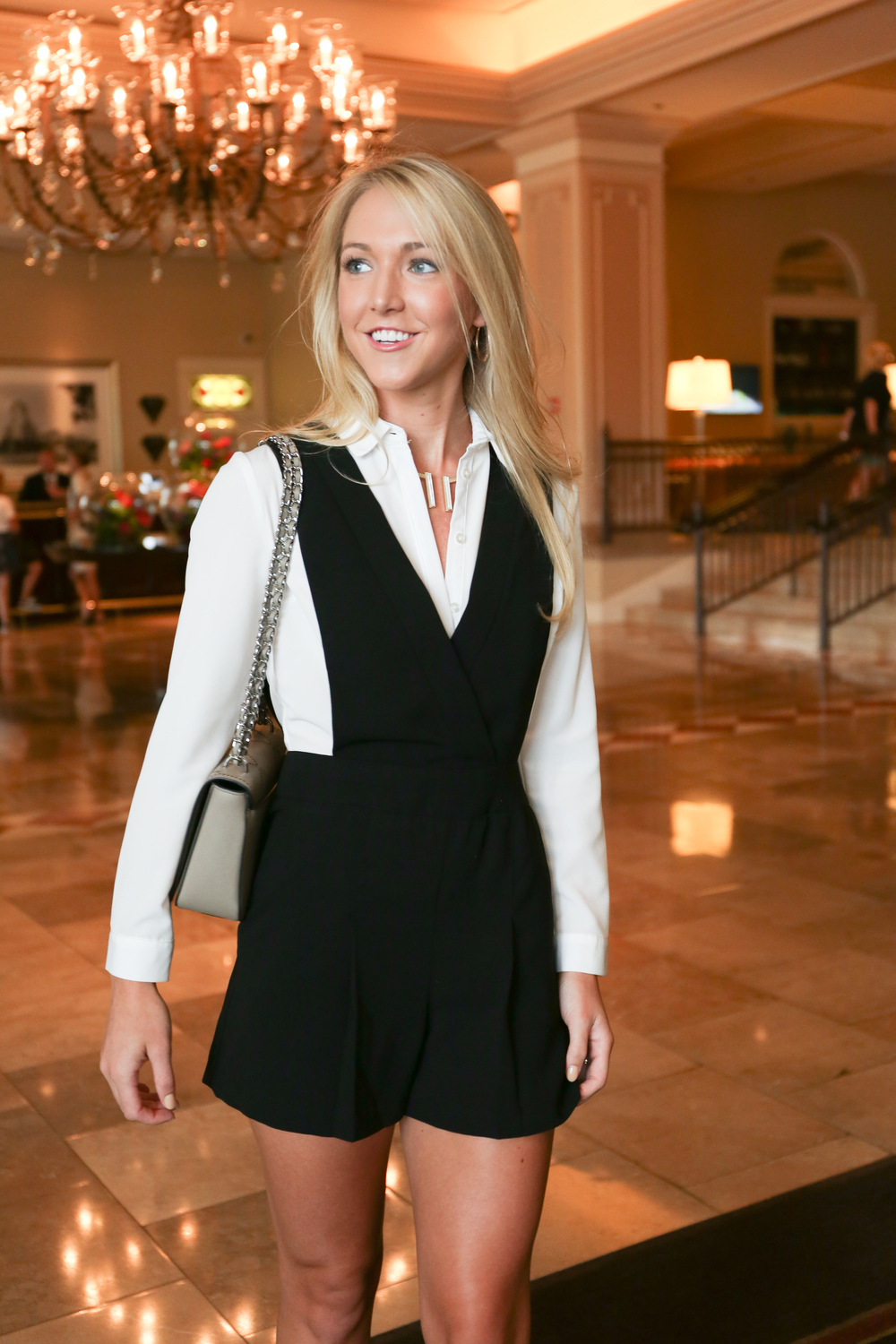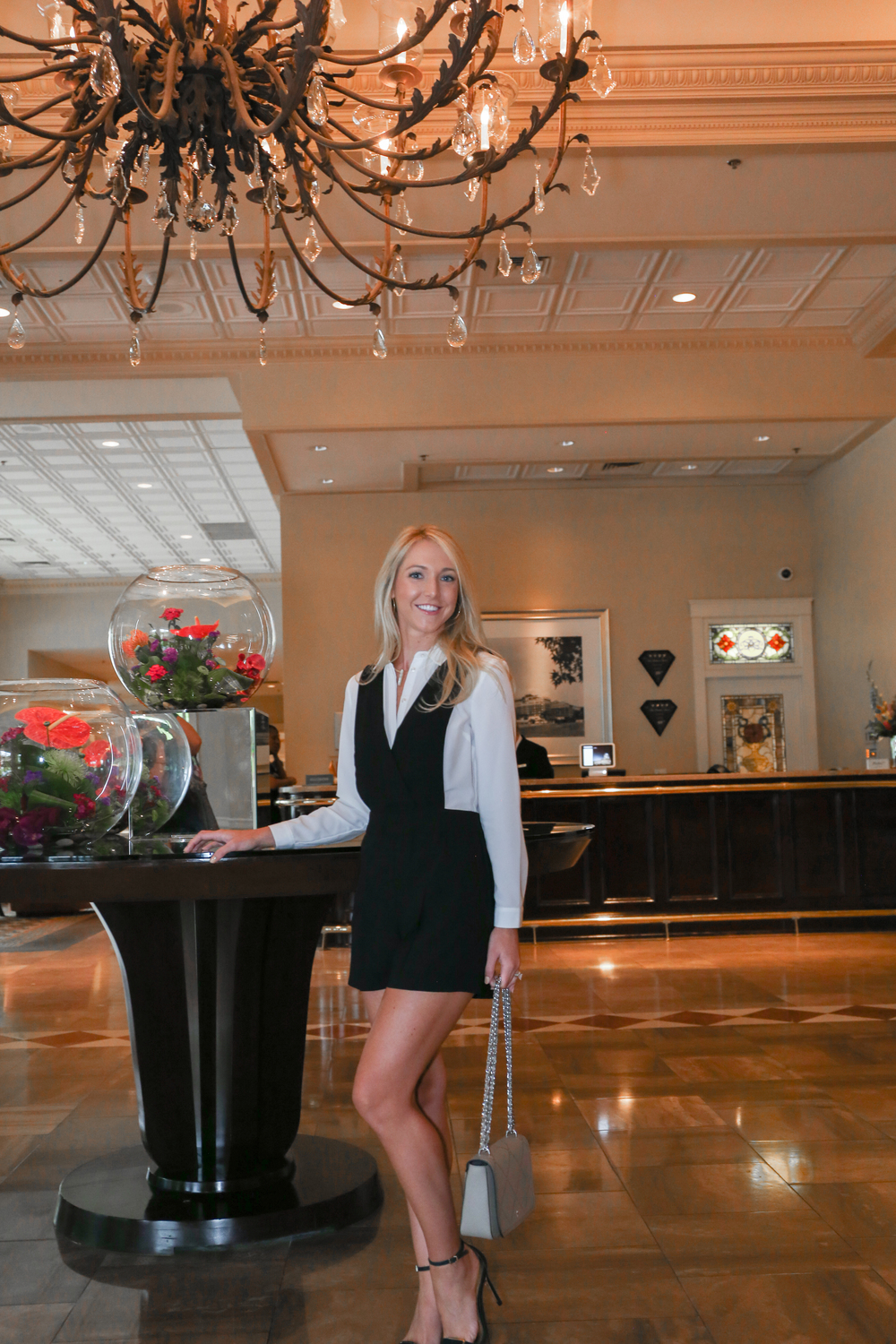 Romper || Handbag || Similar Shoes || Similar Choker here and here
The lobby boasts a statement chandelier and exquisite floral arrangements that are changed daily. No matter what your plans, luxury is priority from the moment you enter the Chase Park Plaza.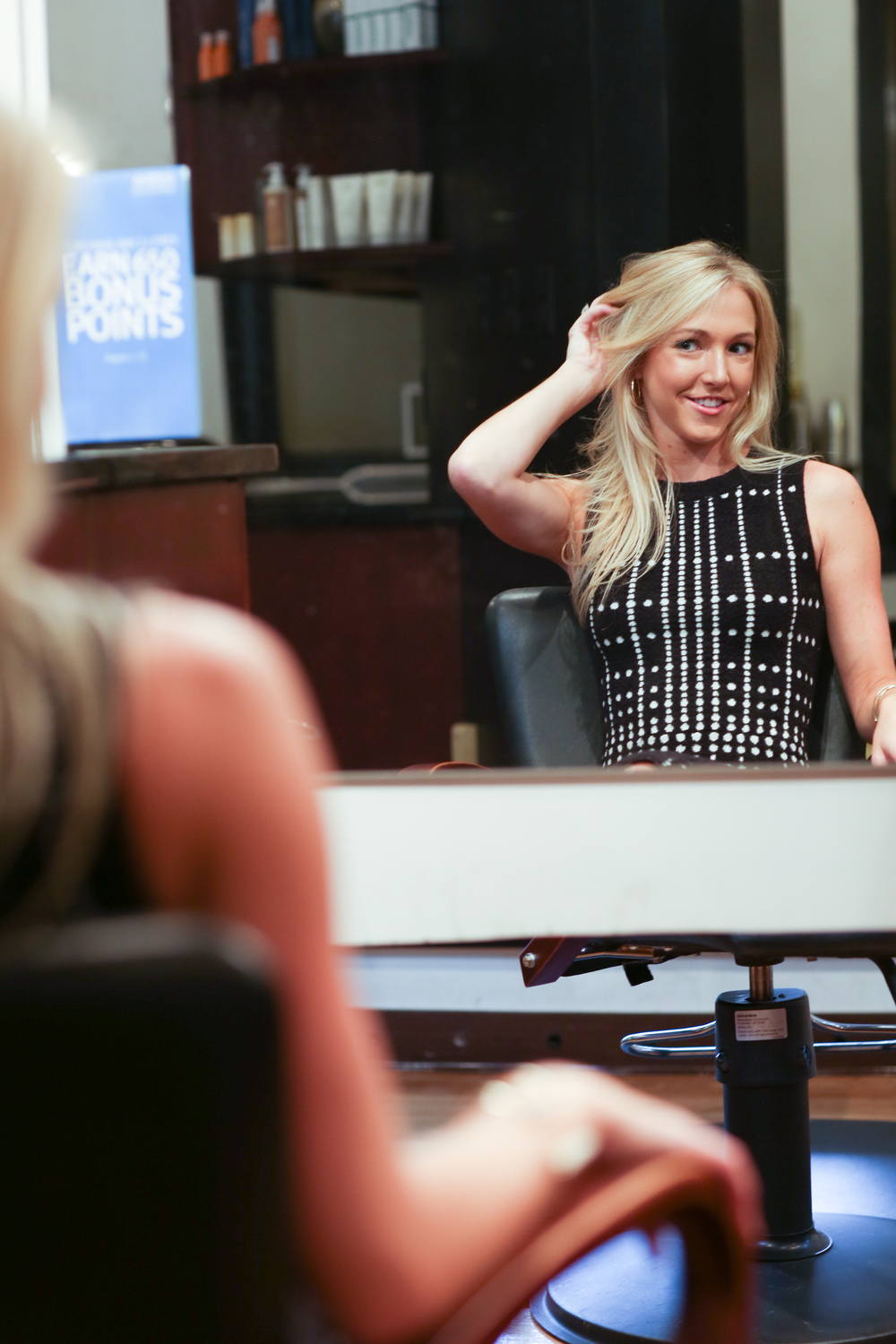 A visit to the salon & spa is always a must! I went for the Pure Radiance Facial and had the most relaxing and luxurious spa experience. My face was actually glowing after!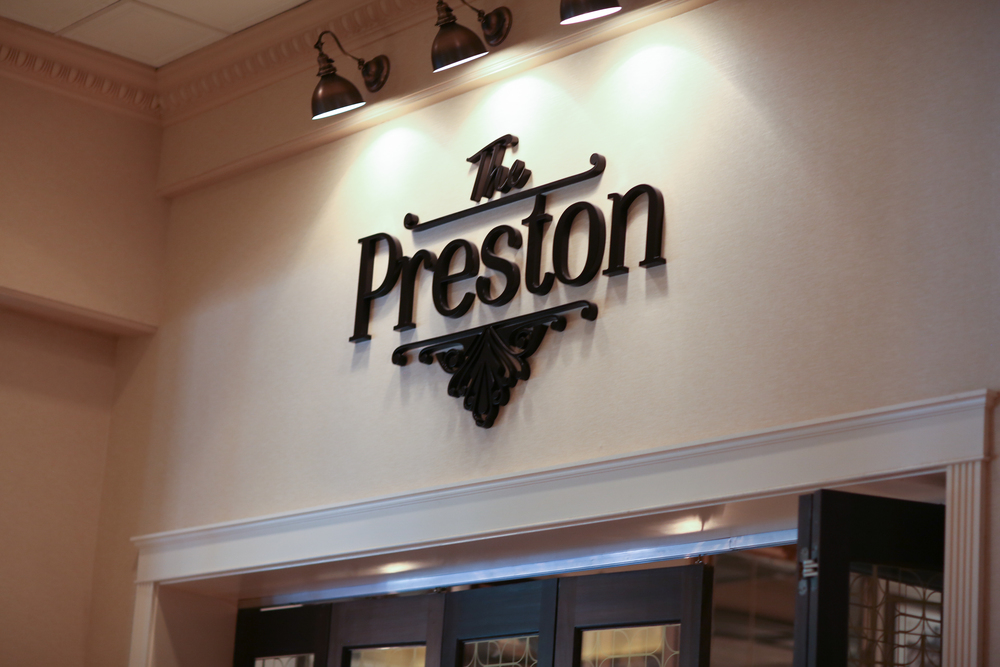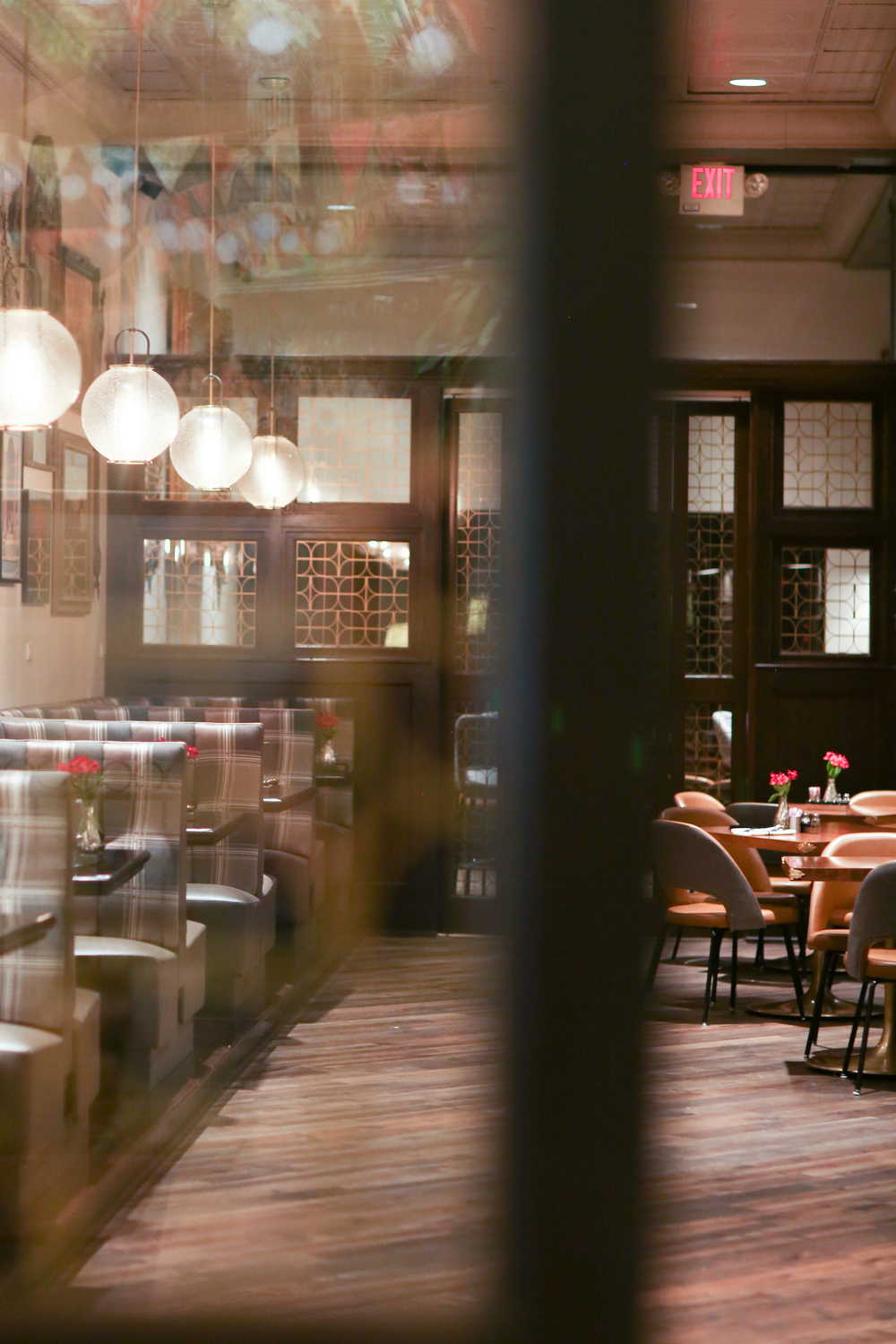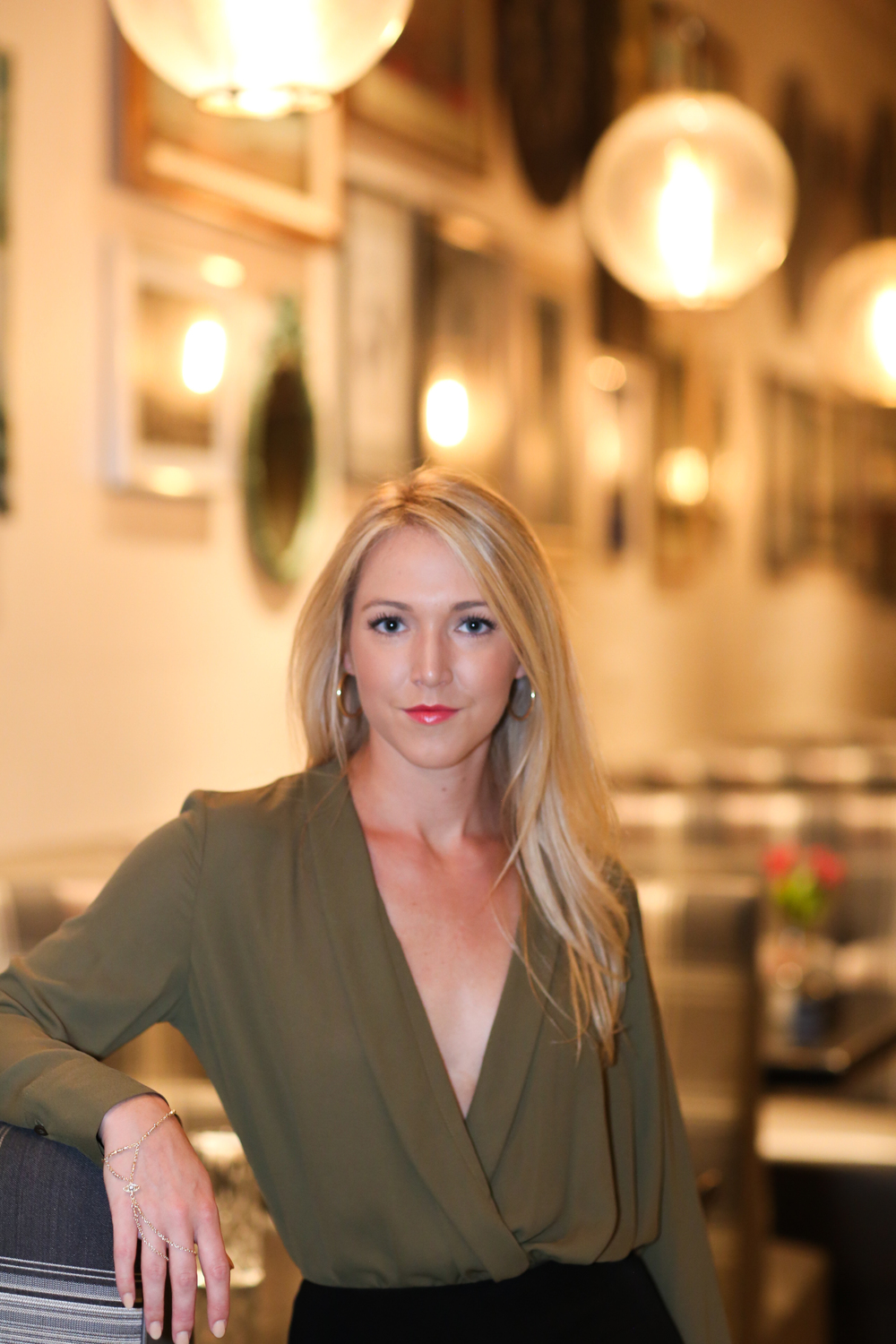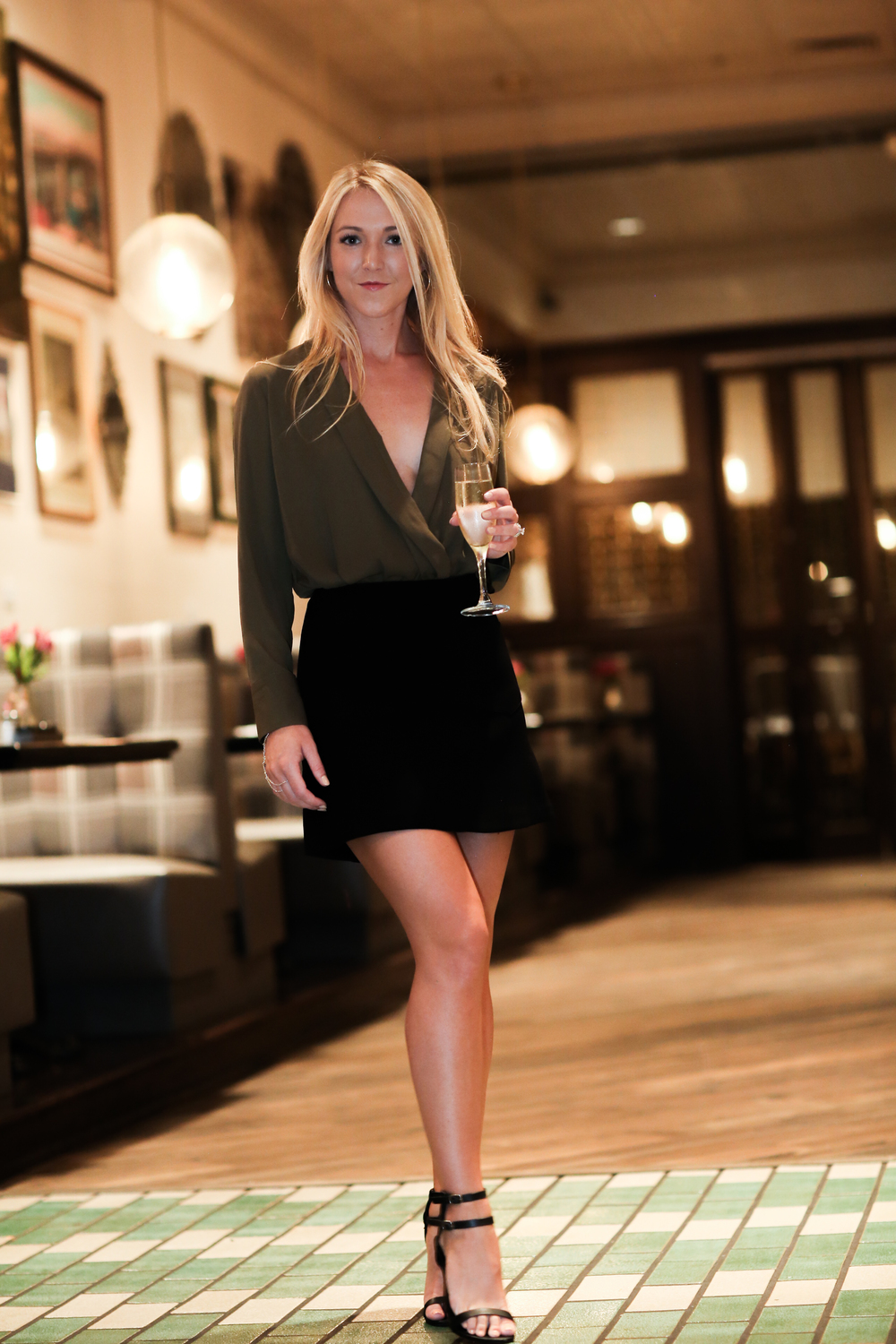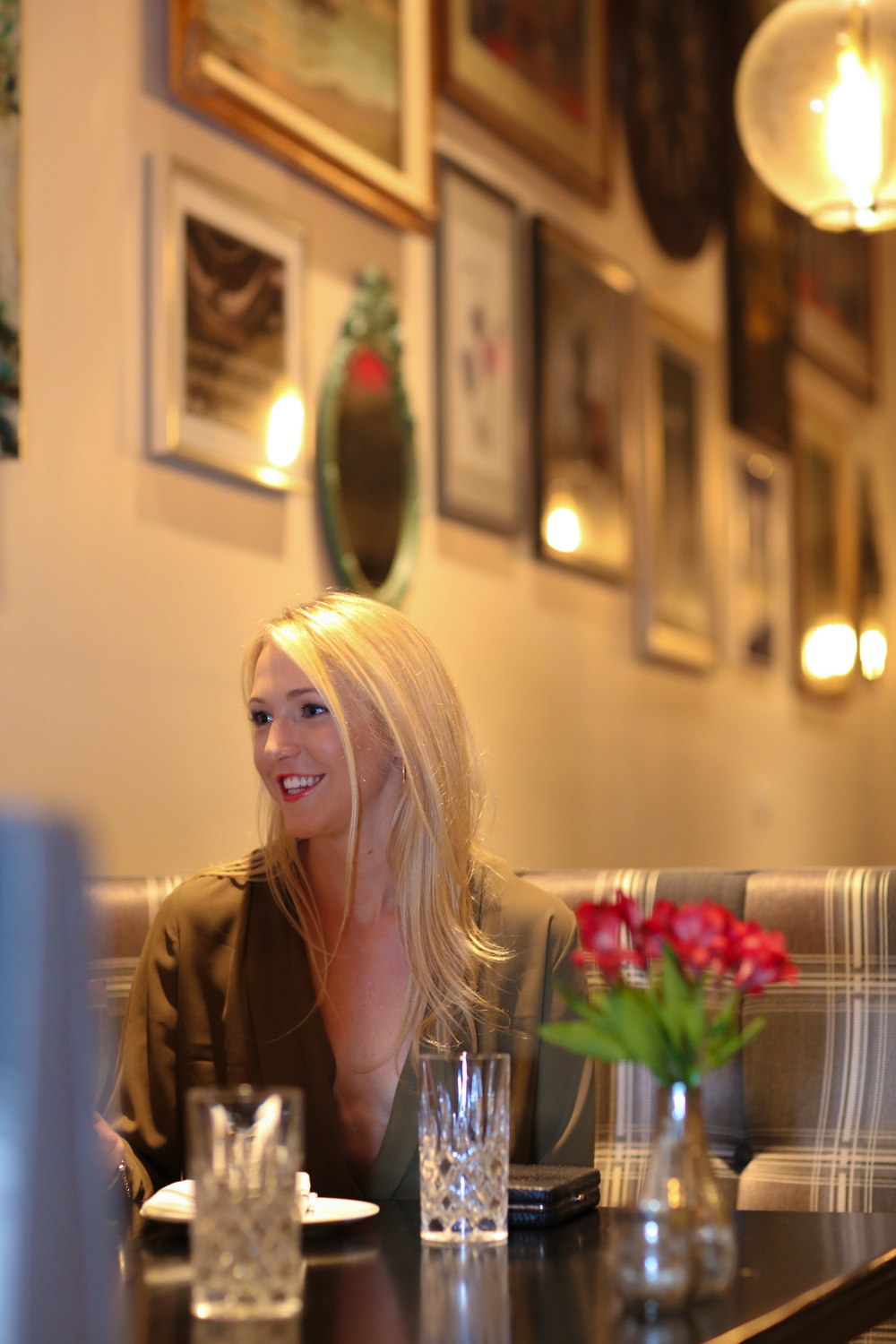 Top || Skirt || Similar Shoes || Earrings
Our dining experience at The Preston was beyond! They definitely know how to "wow" you with unexpected combinations! It is super chic and urban, perfect for a hot date or drinks with the girls! You have to try the house crafted bread at dinner, it's worth a cheat day!!!
Brunch was just as fab, complete with seafood, charcuterie and cheese, waffle, and dessert stations! Oh, and they include a mimosa, as every brunch should!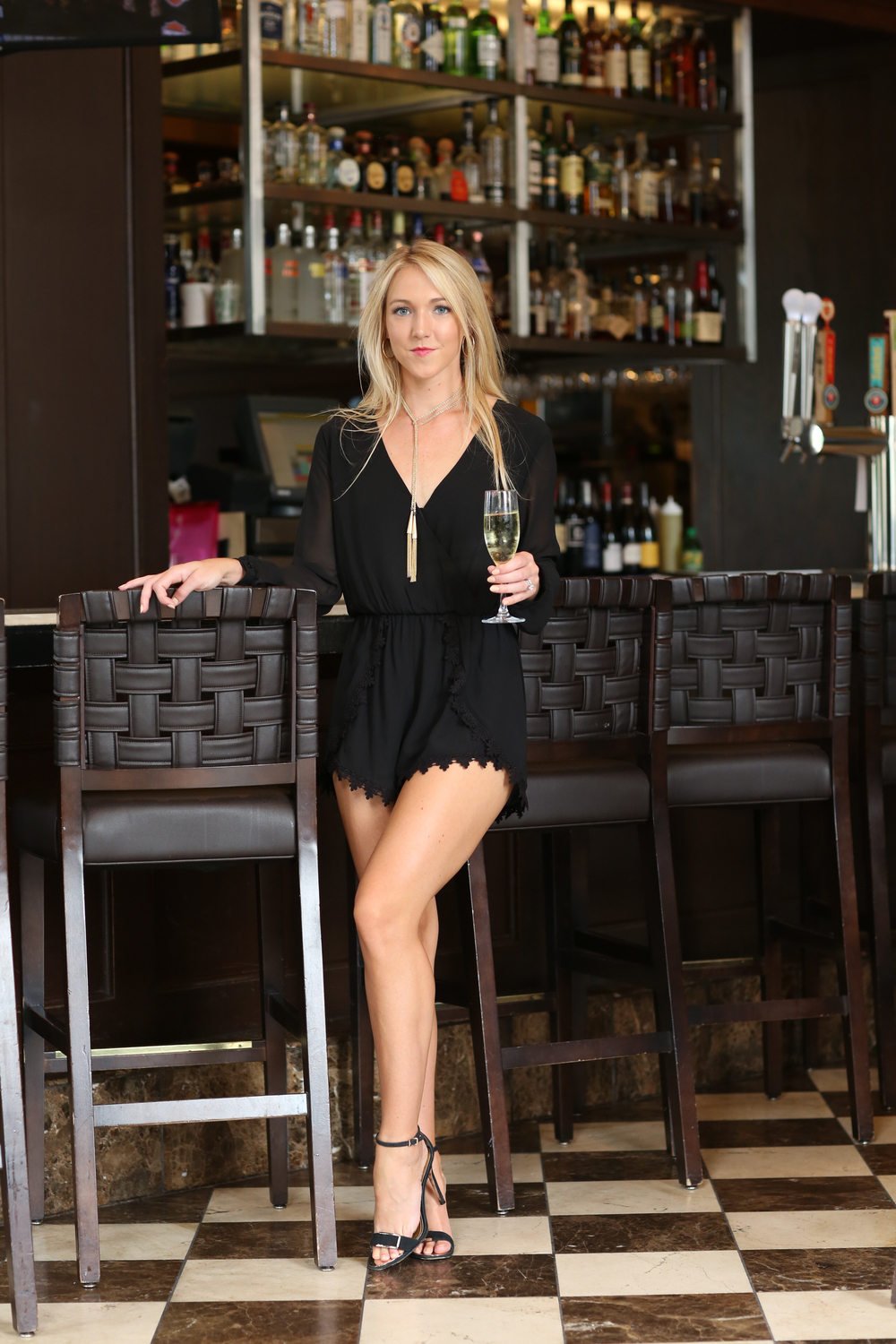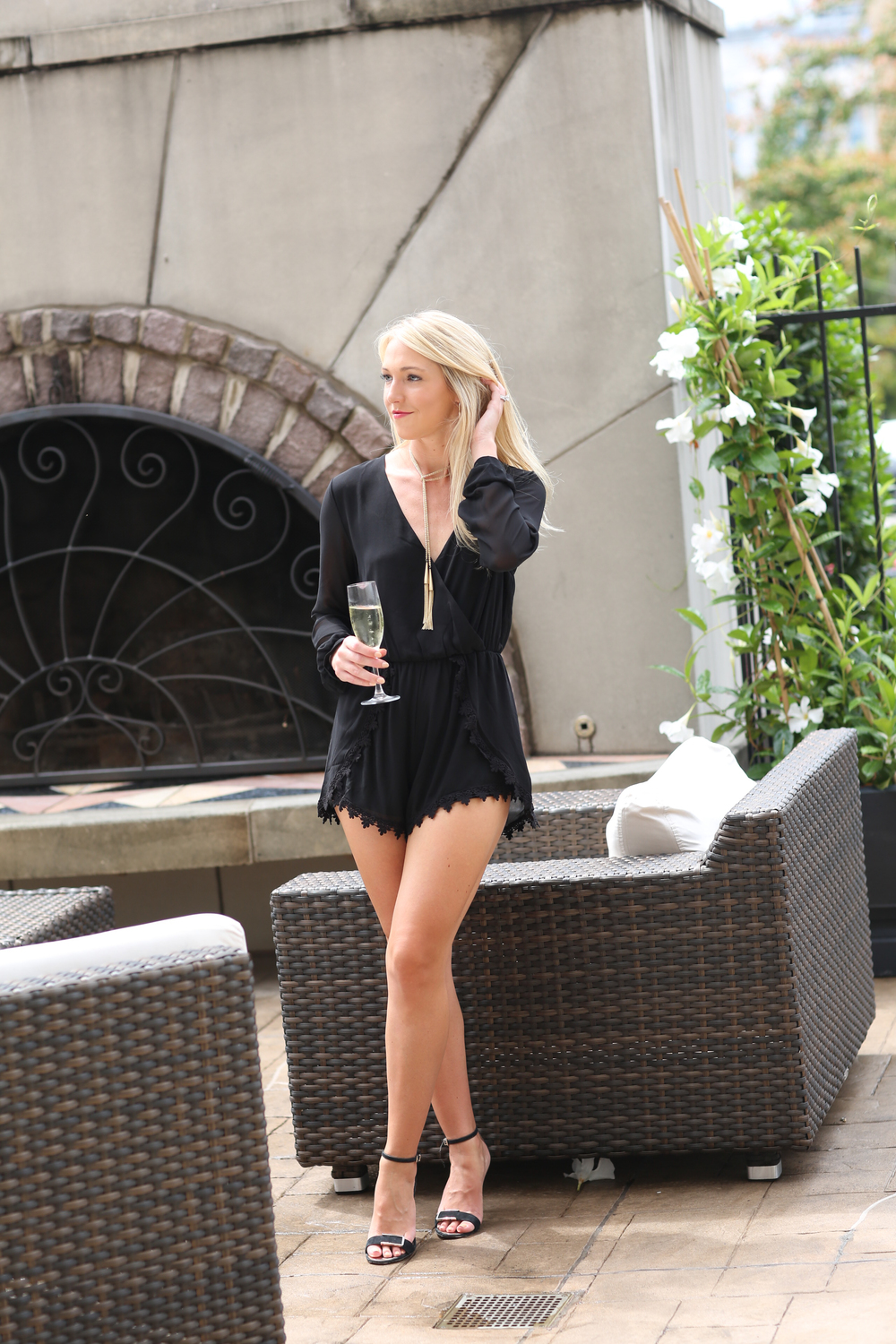 Romper || Necklace || Similar Shoes
The Chase Club menu had a great selection of lighter choices to munch on while lounging by the pool. I suggest the ahi tuna and tacos!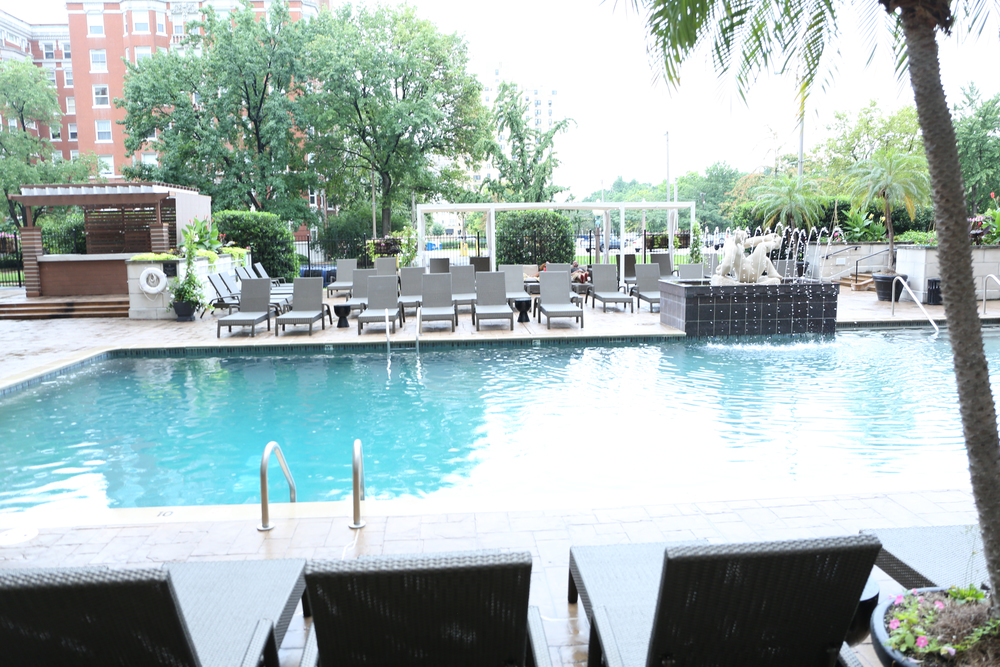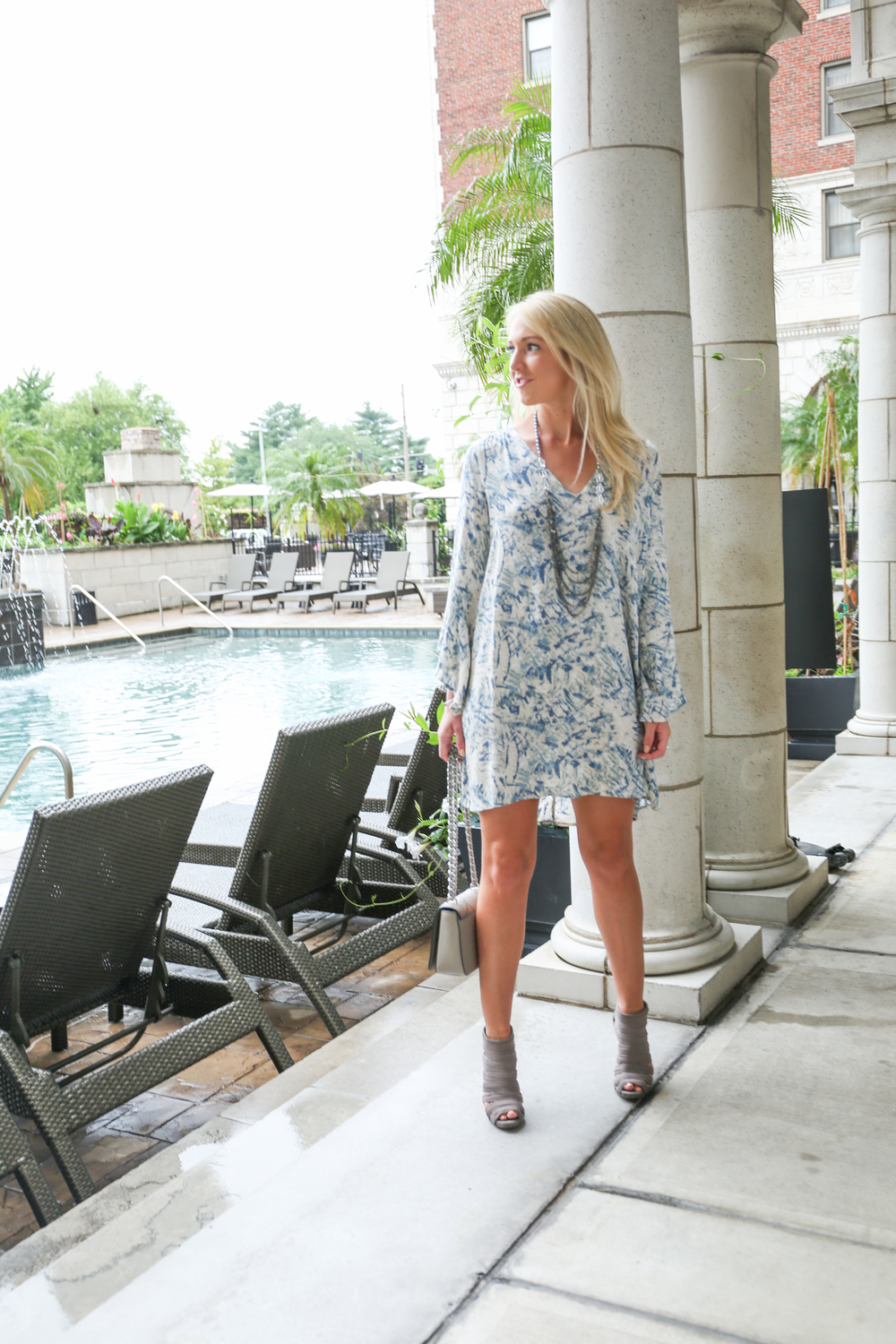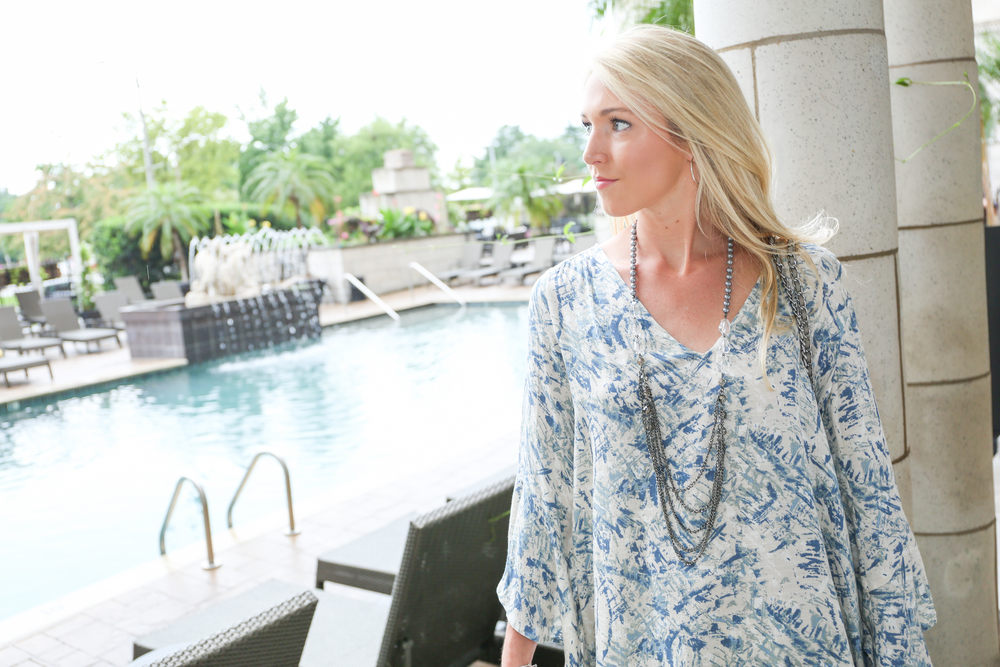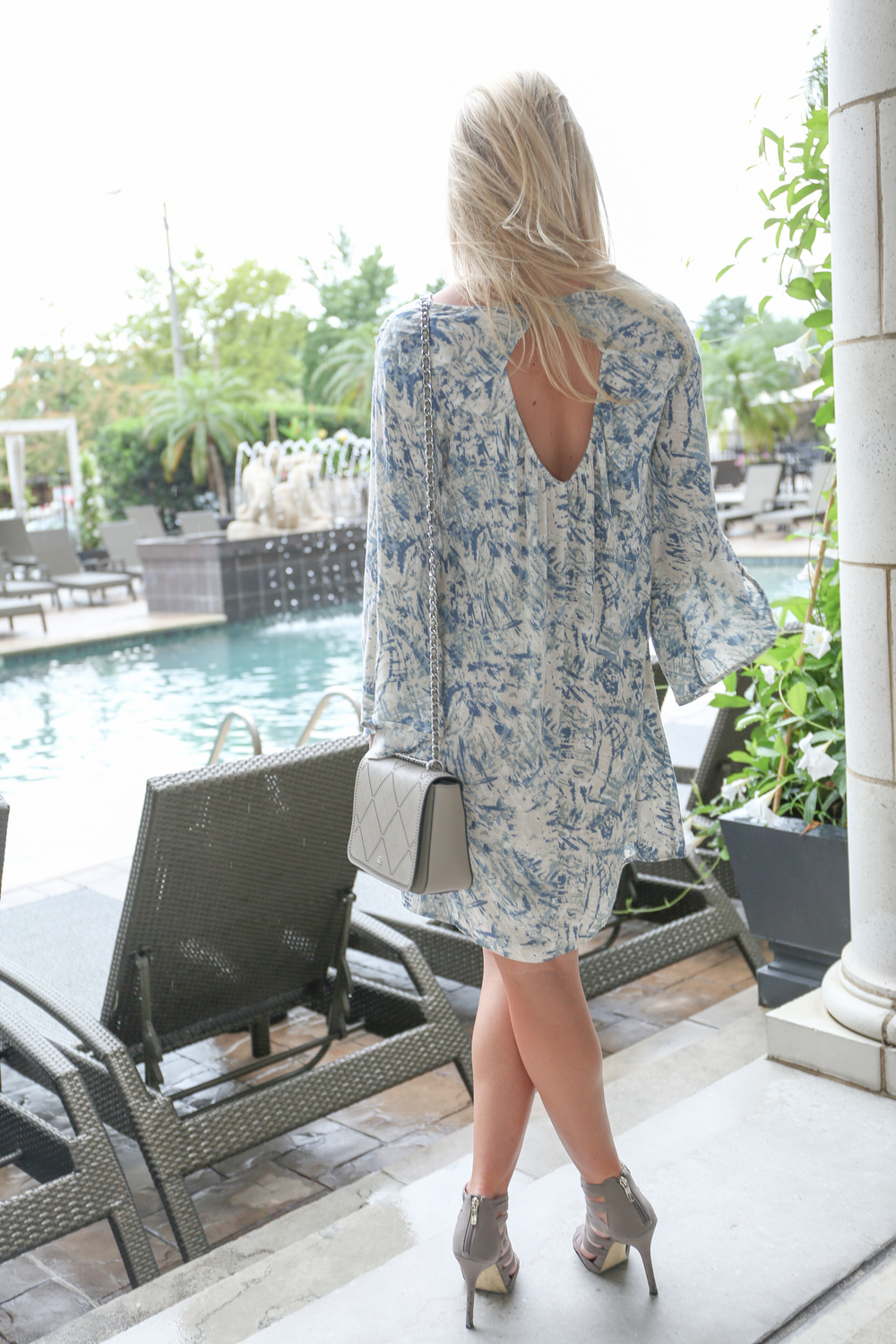 The Chase pool is known for its gorgeous fountain!
Dress || Similar Necklace || Handbag || Similar Shoes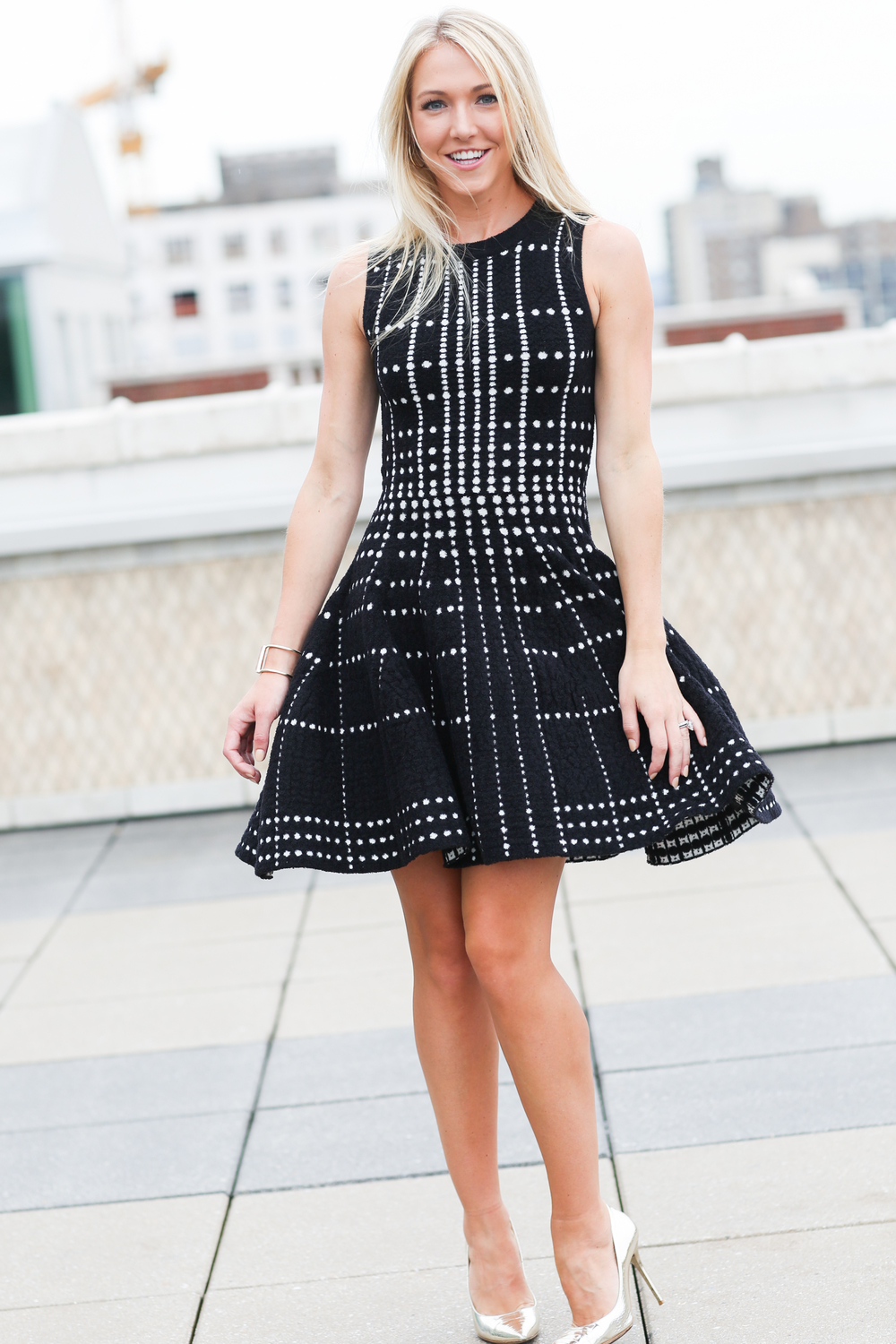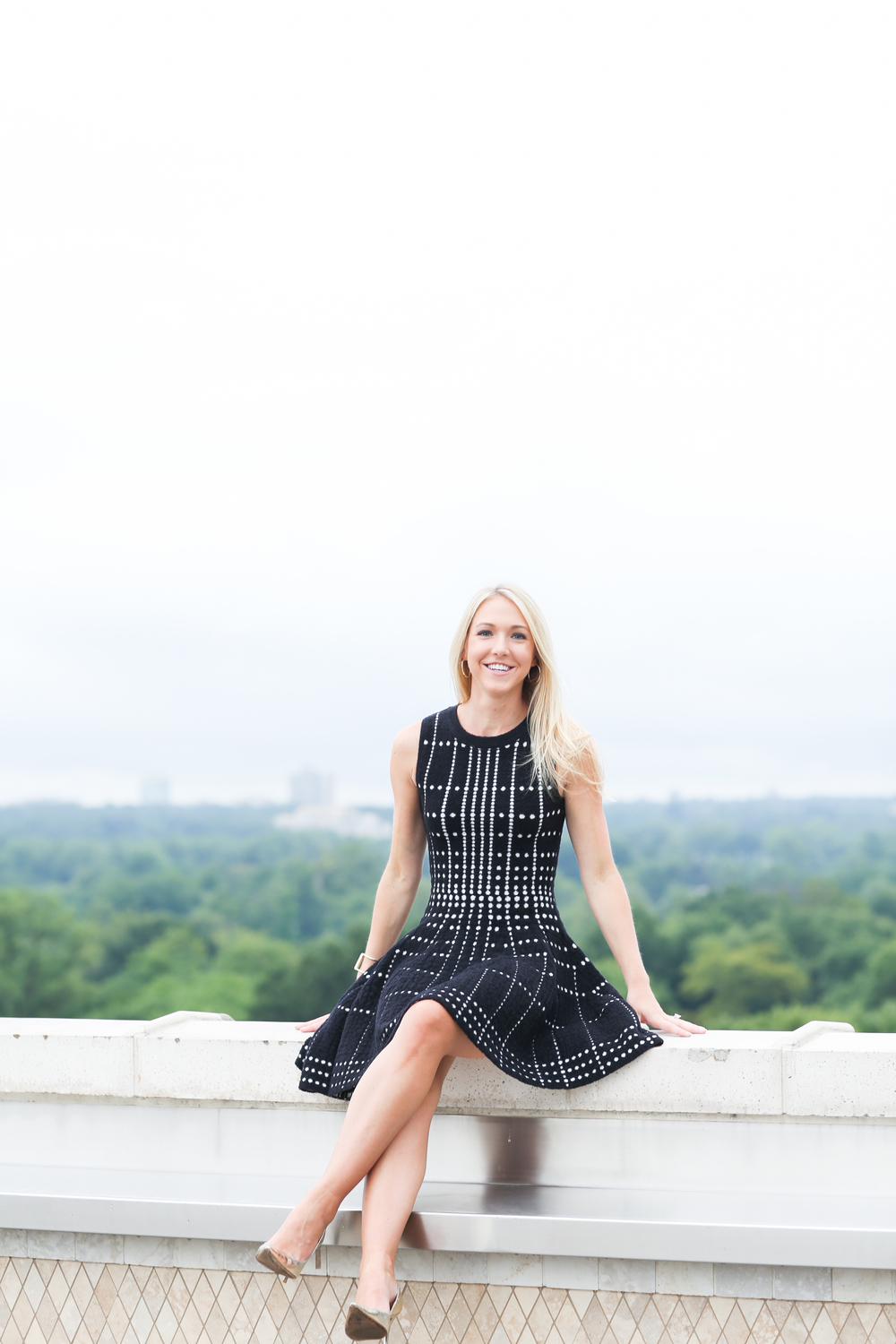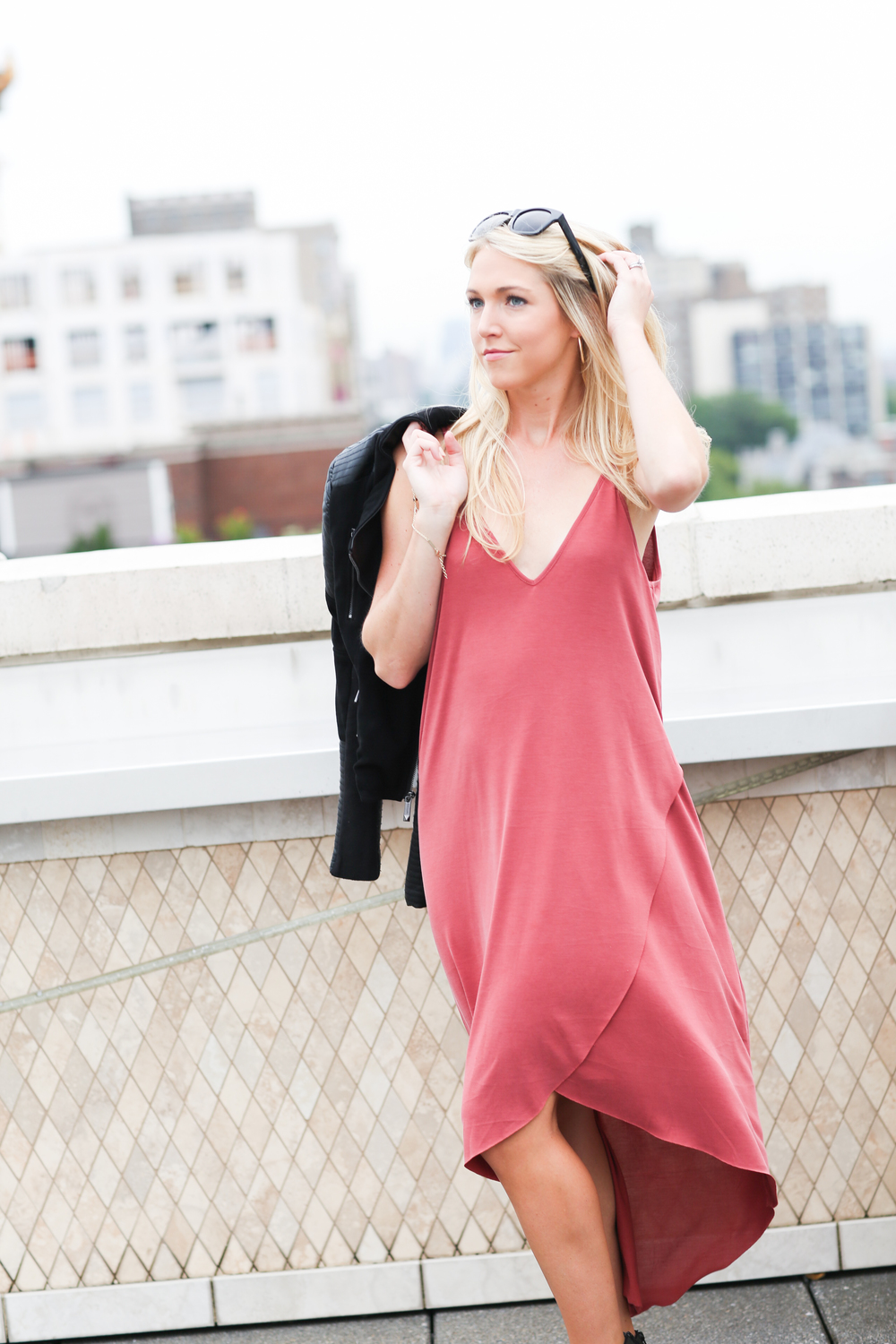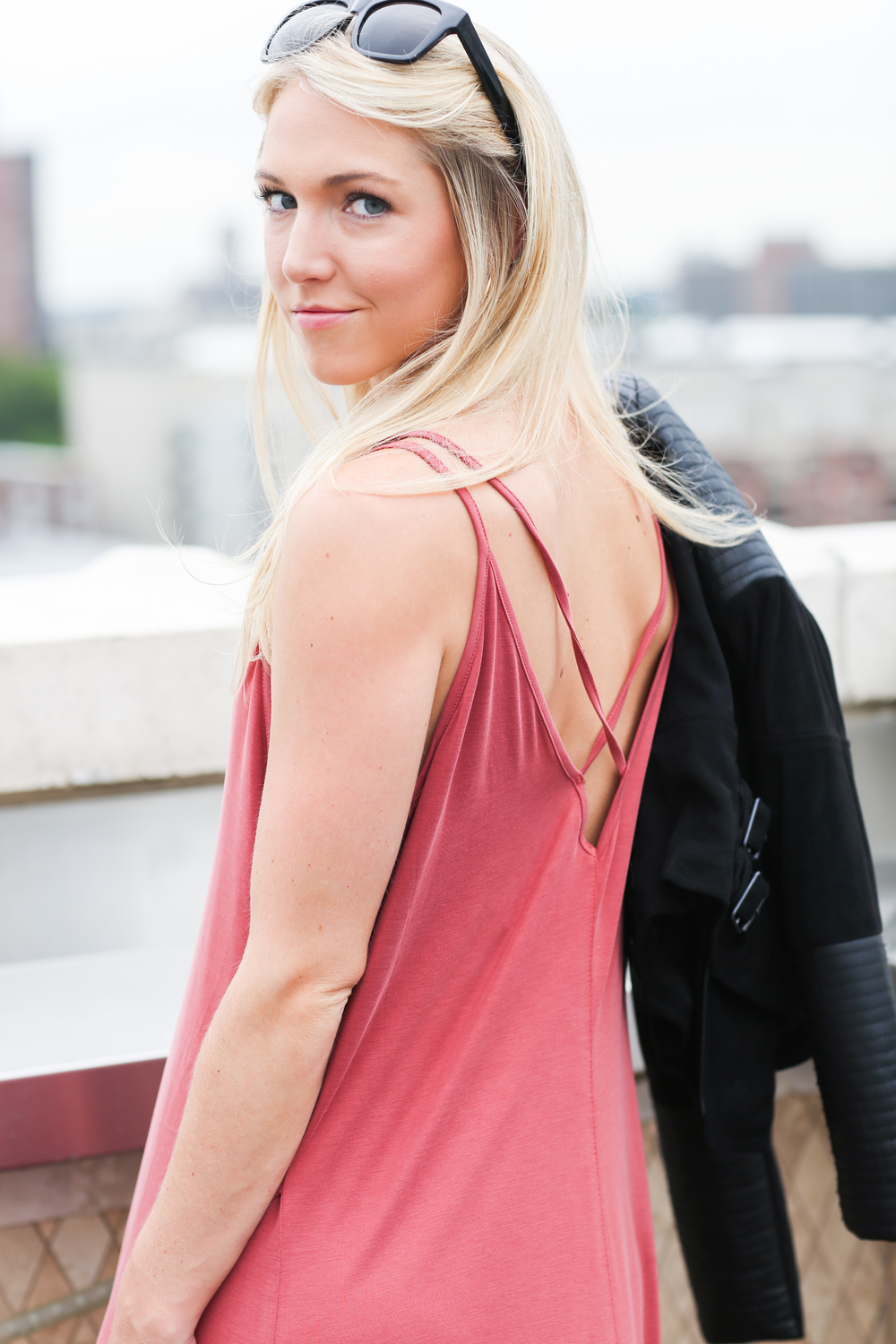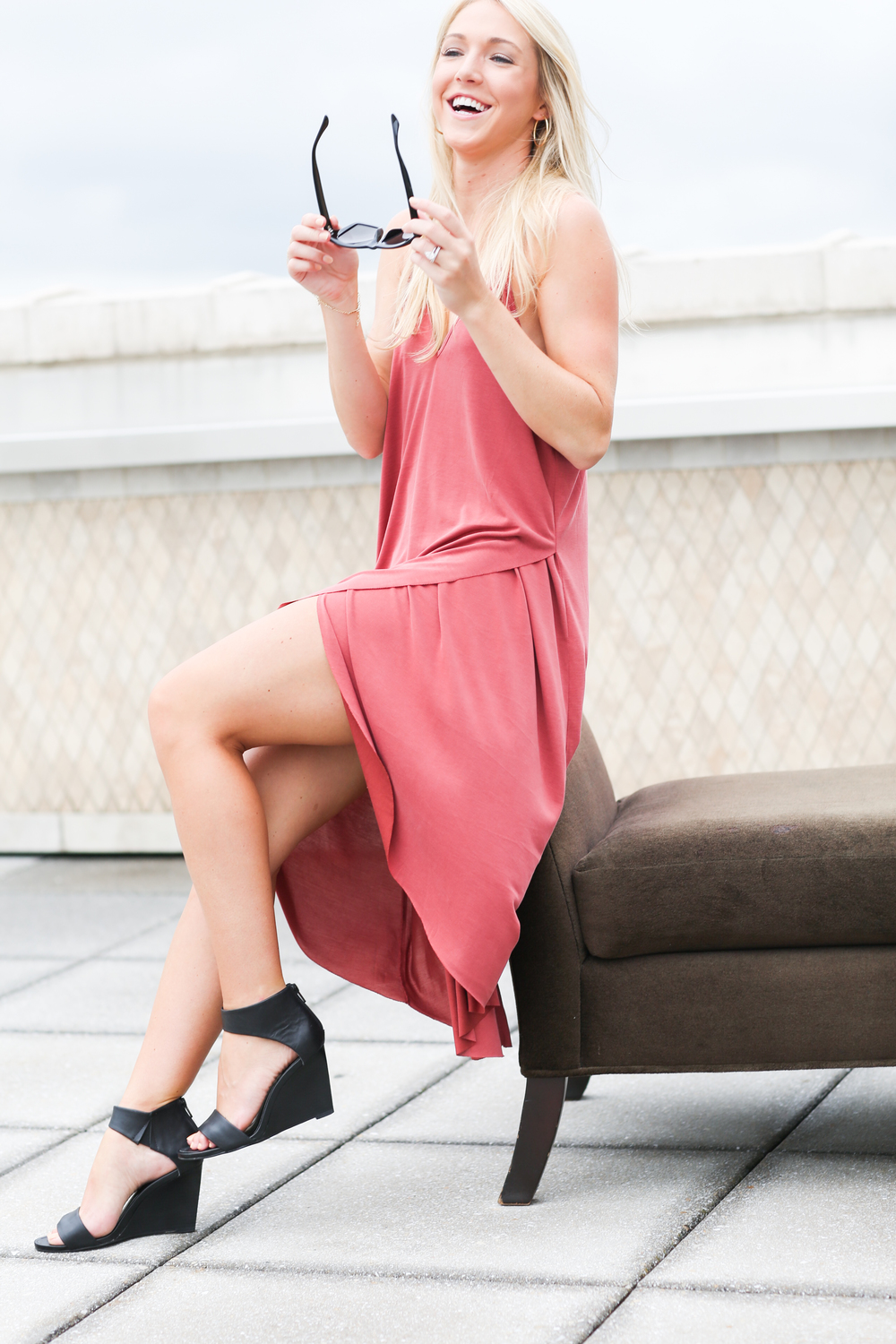 Outfit 1 :: Black Dress || Shoes (a more affordable option here) || Earrings
Outfit 2 :: Red Dress || Similar Leather Jacket || Similar Shoes || Sunglasses
Some of the most stunning views of St. Louis are from the roof top terraces! On one side there are view of downtown, including the iconic Arch, and on the other Forest Park and beyond. I can only imagine how stunning a wedding would be up there, or a vow renewal one day in my case!
Thanks for another wonderful weekend Chase Park Plaza, we can't wait to come back!
Follow Nicole on Instagram @nicolesindle
Check out Chase Park Plaza on Facebook, Instagram and Twitter.
Photography by Elizabeth Wiseman.