It's all about layers during the frigid winter months.  Your checklist for a complete layered look should contain a few of these items below.
Striped Tee – check
Plaid/printed button down – check
Glam necklace with lots of bling – check
Boyfriend jeans – check
Puffy vest – wait…what?
You got it!  The completer piece for this season's winter outfit is a puffy vest.  I know I know, I was on the fence too.  I mean how can a coat with no sleeves actually keep you warm?  And how many layers are we talking here?
It's more simple than you think so here are a few tips to get you started.
1. Keep it in the color family with pattern mixing and add in a bright color to break it up.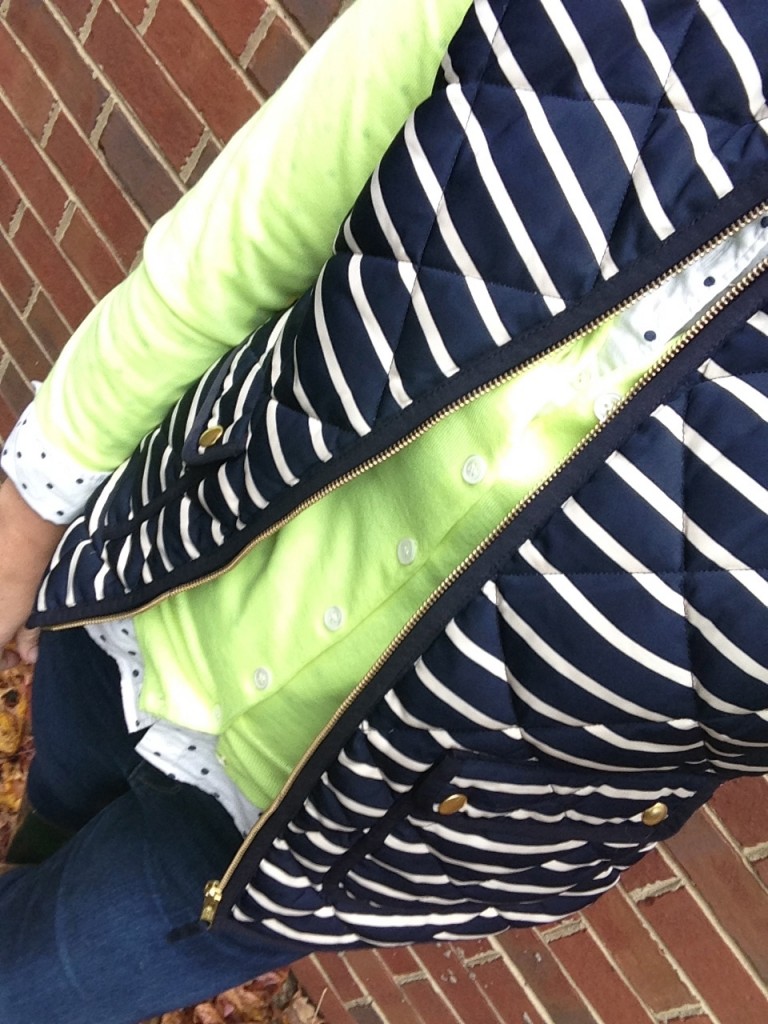 Photo Reference – That's me!  You can find my vest on sale here.
2. Go for a neutral and wear with your favorite plaid.  Shock the hell out of yourself and mix in some leopard.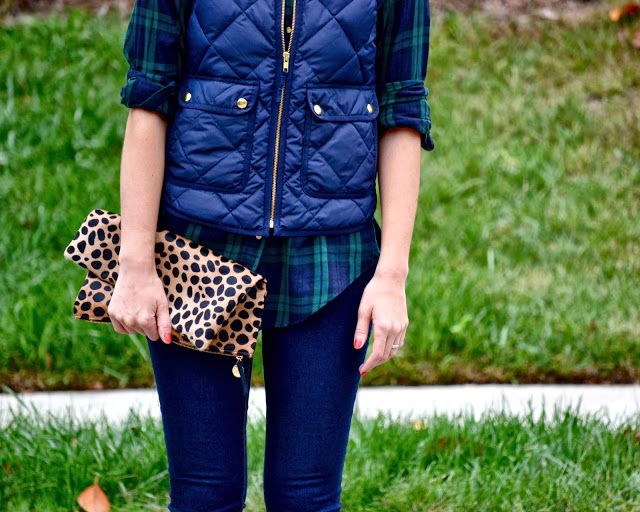 Photo Reference – http://www.pinkavenueblog.com
3. Add a bold necklace to feel less like a lumberjack and more like a woman.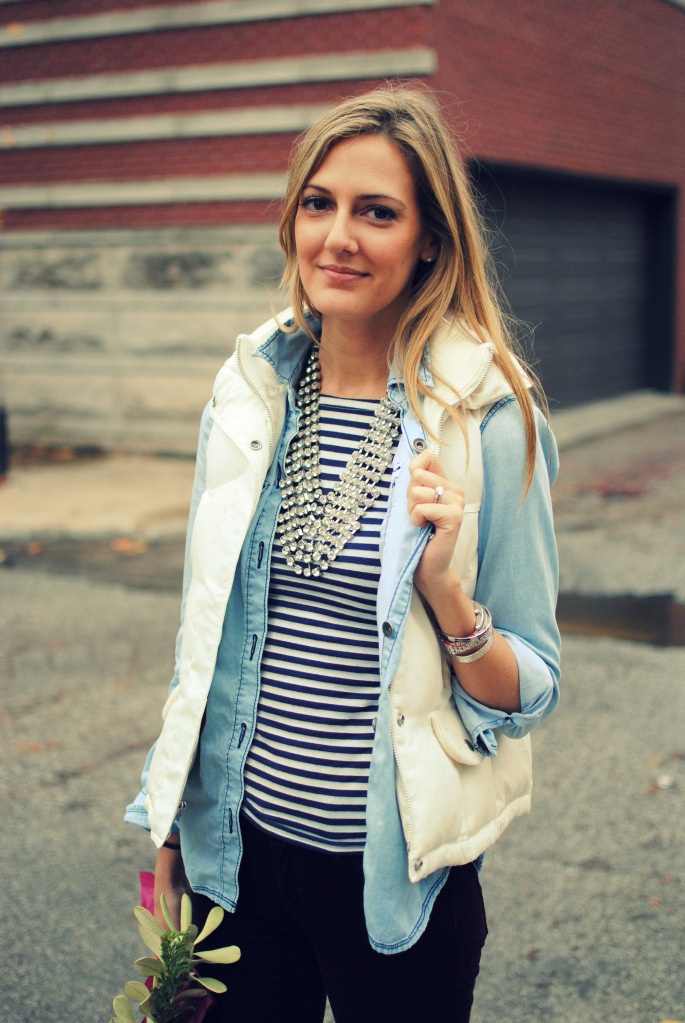 Photo Reference – http://seejaneworkplaylive.blogspot.com
4. Make the outwear piece be your pop of color.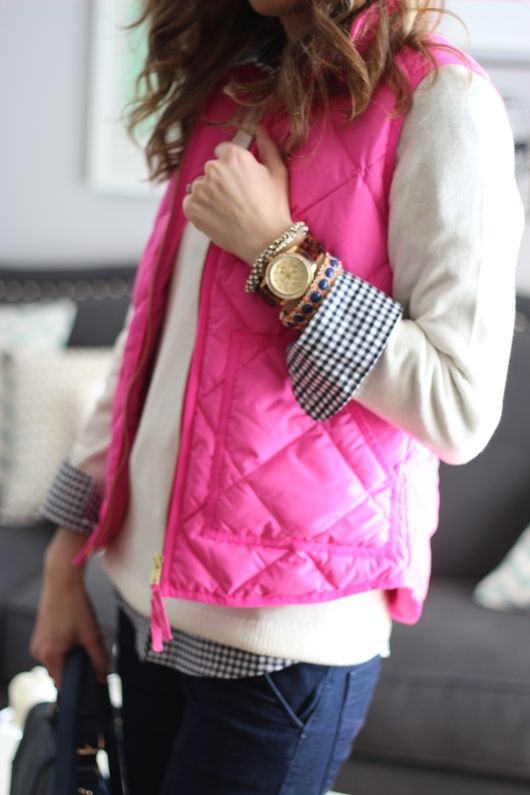 Photo Reference – http://turningpoint2.tumblr.com
5.  Go crazy and mix the hell out of some prints.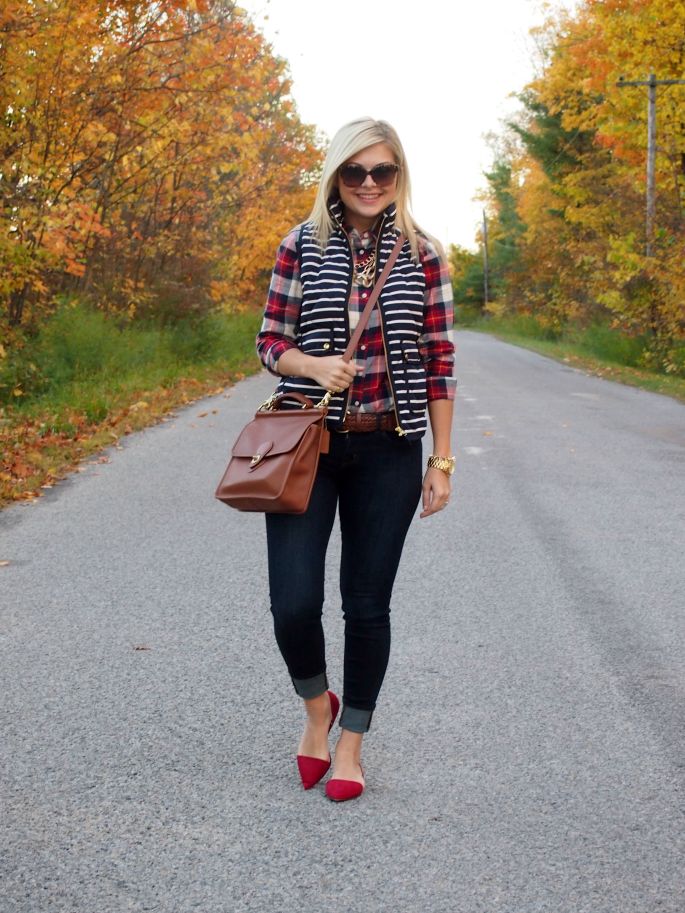 Photo Reference – http://www.suburbanfauxpas.com
Here are a few of my favorites in stores now.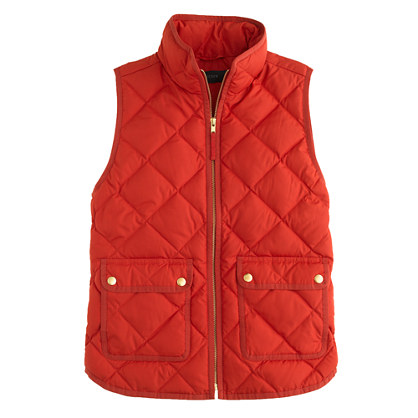 J Crew – $120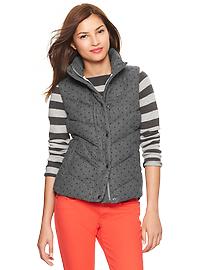 Gap – $70 (on sale)
Old Navy – $45                                     Old Navy – $35-37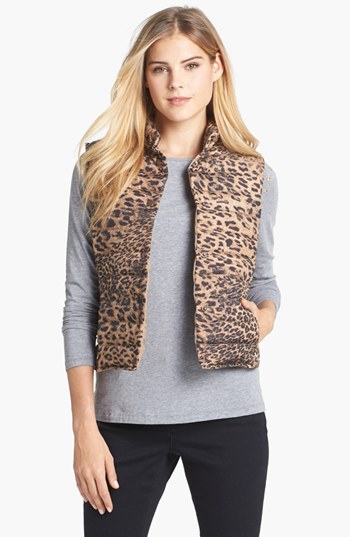 Nordstrom – $119
How will you rock your puffy vest?
Happy Shopping!