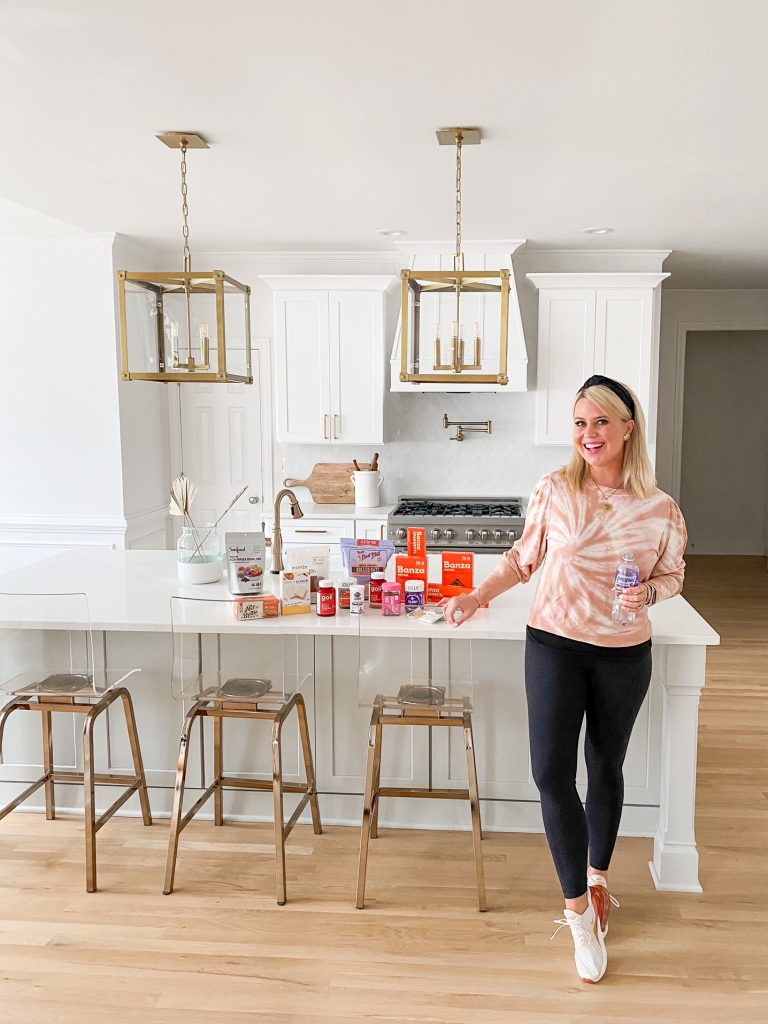 Happy 2021, friends!
If you are like me, you are looking forward to a NEW year in so many ways, including a fresh start to get fit, shed some pounds, make healthier choices, sleep better, take time for self care and build a strong immunity. Thanks to Walmart, doing and maintaining all of these things has never been simpler! In fact, Walmart has an awesome Wellness Hub, designed to make it easier for all of us to stick with health and wellness resolutions.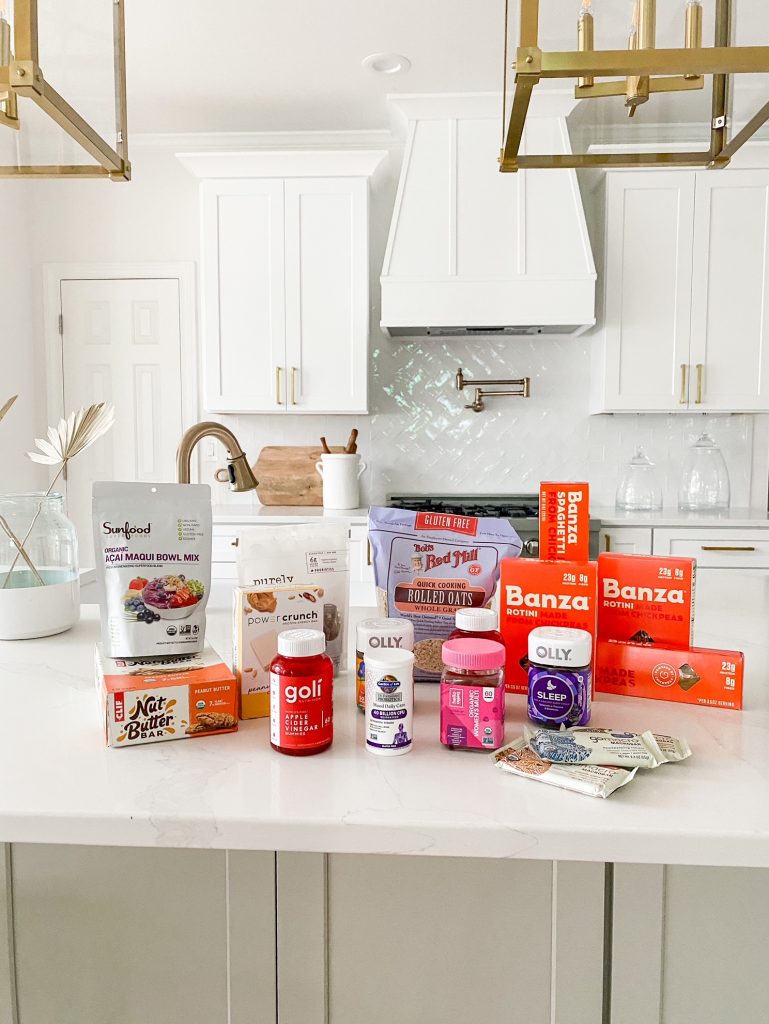 A few things of the many things I am focusing on as we head into a new month and a new year, are eating & cooking cleaner, balancing my macros in my daily diet, fueling my body with supplements and vitamins, exercising daily, hydrating a lot and developing better sleep habits.
Here are a few things I am stocking my kitchen with as my family and I embark on a healthy, fit and energized 2021…
1 . Supplements & Vitamins.
Goli is a family favorite! We started taking this during Spring 2020, and all love the delish taste of these apple-candy-flavored gummies. As a mama, I love that our entire family is getting the benefit of the highest quality Apple Cider Vinegar without a bitter taste! Benefits include better digestion, less bloat and a strengthened immune system.
Mike and I are big believers in probiotics and this one has been highly recommended to us by several people we respect in the health/nutrition field.
I am looking forward to incorporating this gummy multi-vitamin and immune-support, as well as this gummy for sleep! I will be giving Jack and Lily this children's immune gummy daily, and love that it contains zinc!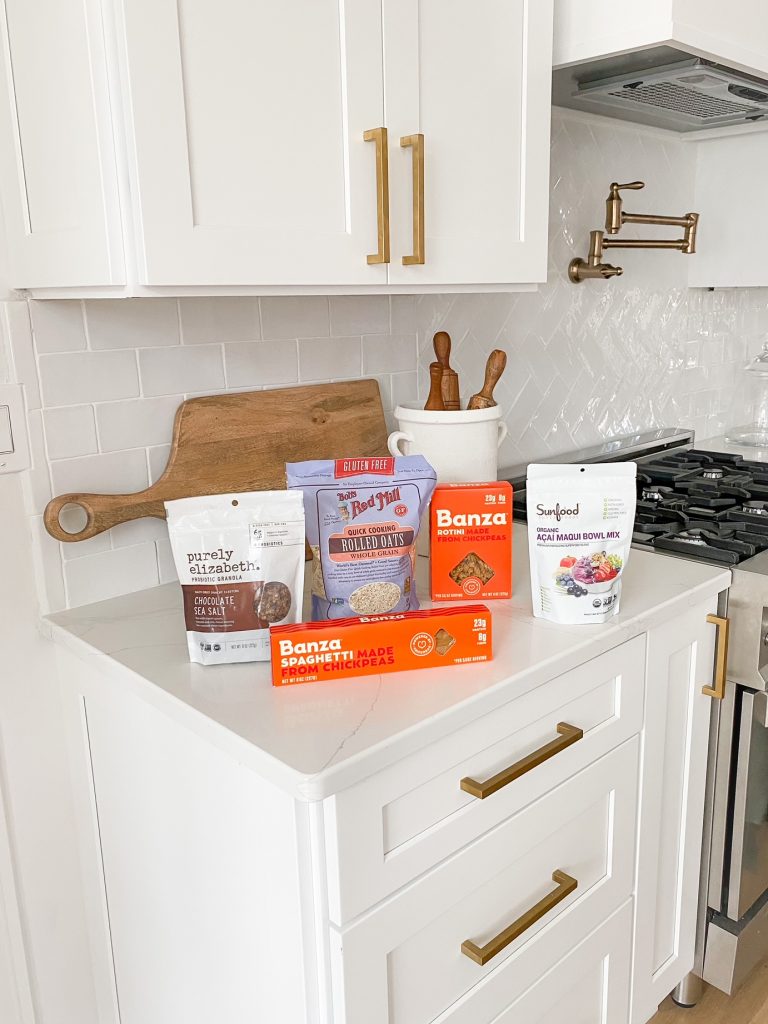 2. Healthy cooking/eating.
Walmart has your clean, conscious favorite grocery staples covered. I love that I can fill my pantry with healthy items without stepping foot into a store, since all these items can be delivered to my doorstep!
We love to keep Banza pasta on hand…it tastes great and is full of protein. I use Bob's Red Mill Gluten-Free Oats for overnight oats and making protein balls. Purely Elizabeth Chocolate Sea Salt Granola is one of my favorite macro-friendly "treats," and I am excited to try out this new Acai powder to start making delish, nutriant-rich bowls in 2021.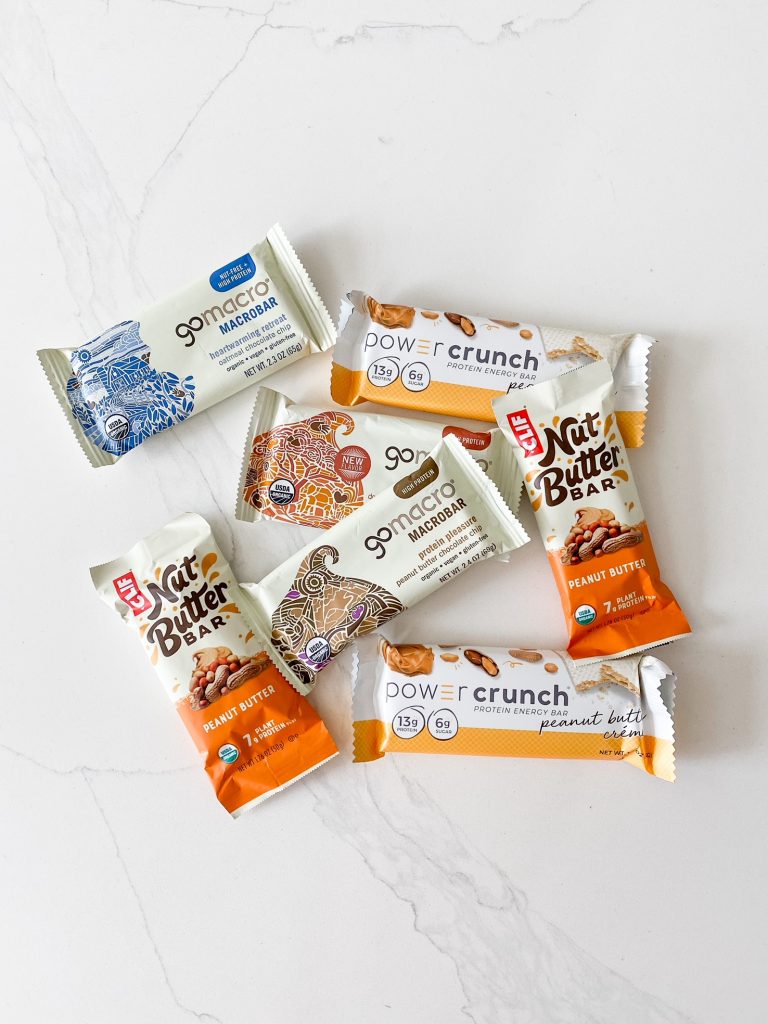 3. Healthy eating on the go.
I have found that always having a macro-friendly bar with me sets me up for success for healthy eating/snacking on busy, on-the-go days. I love that all my favorite protein bars can be found at/ordered from Walmart. These three are my go-to's for taste + nutrition.

If you are jumping into your new health/fitness/self-care regimes and resolutions on Monday like I am, this is THE IDEAL TIME to check out Walmart's Wellness Hub and order supplements, healthy food and self-care items to set you up for success. For me, and probably for you, convenience is key for success, so being able to have all these wellness items delivered to my doorstep with a simple click makes it as quick, simple and stress-free than ever to achieve my goals.

Here's to a healthy, fit, safe and balanced 2021, friends!
Stylishly yours,
Lauren
Thank you to Walmart for sponsoring this post. All opinions are my own.