A trend that took me a little while to get used was the faux fur trend.  Honestly, it scared me a little.  Finding an affordable option that didn't look like Chewbacca's offspring was challenging.
But I'm a slave to fashion, and of course the moment I found this vest from Banana Republic, I had to at least try it out.
So in true "mom style" I wore it with jeans and flats.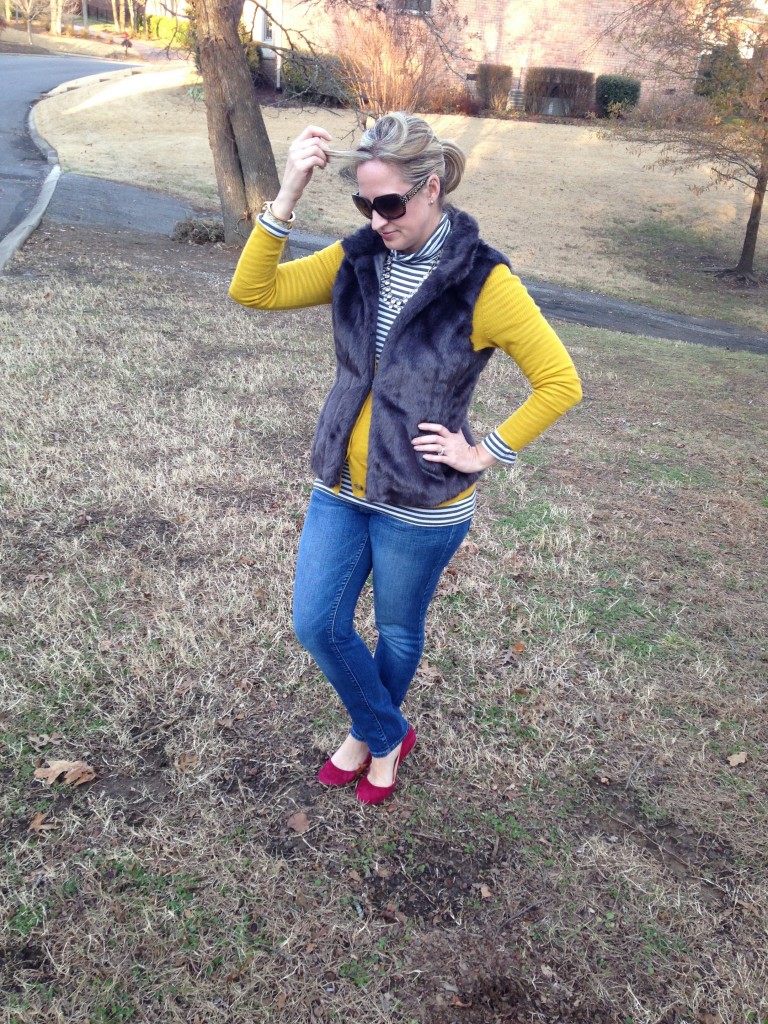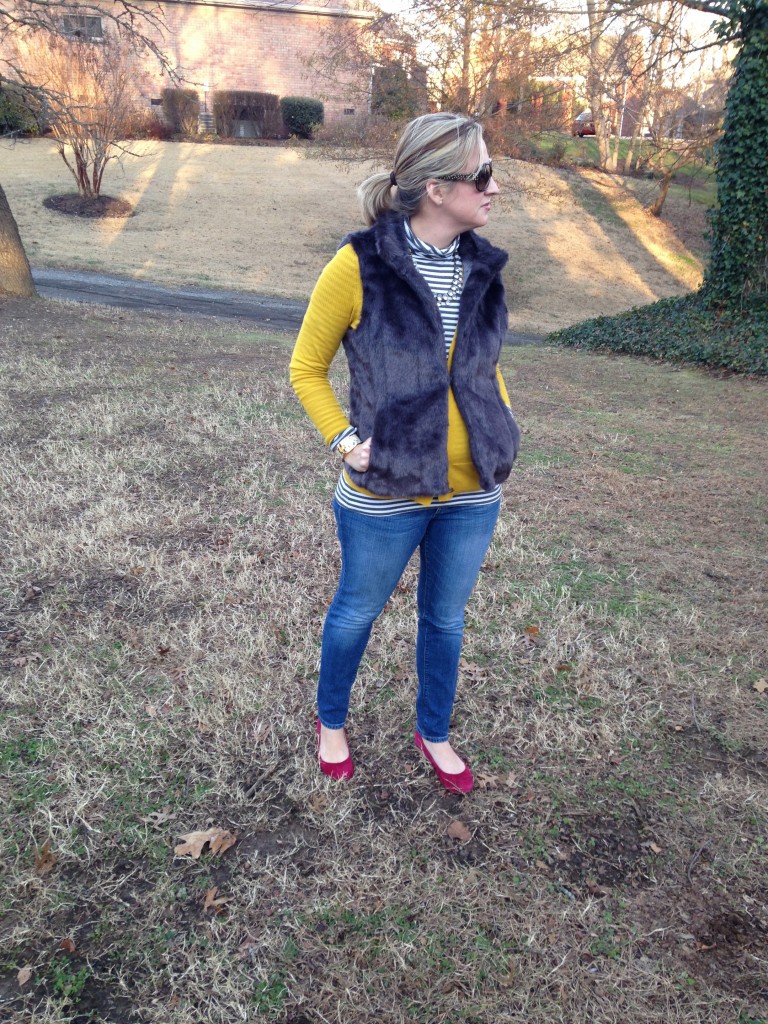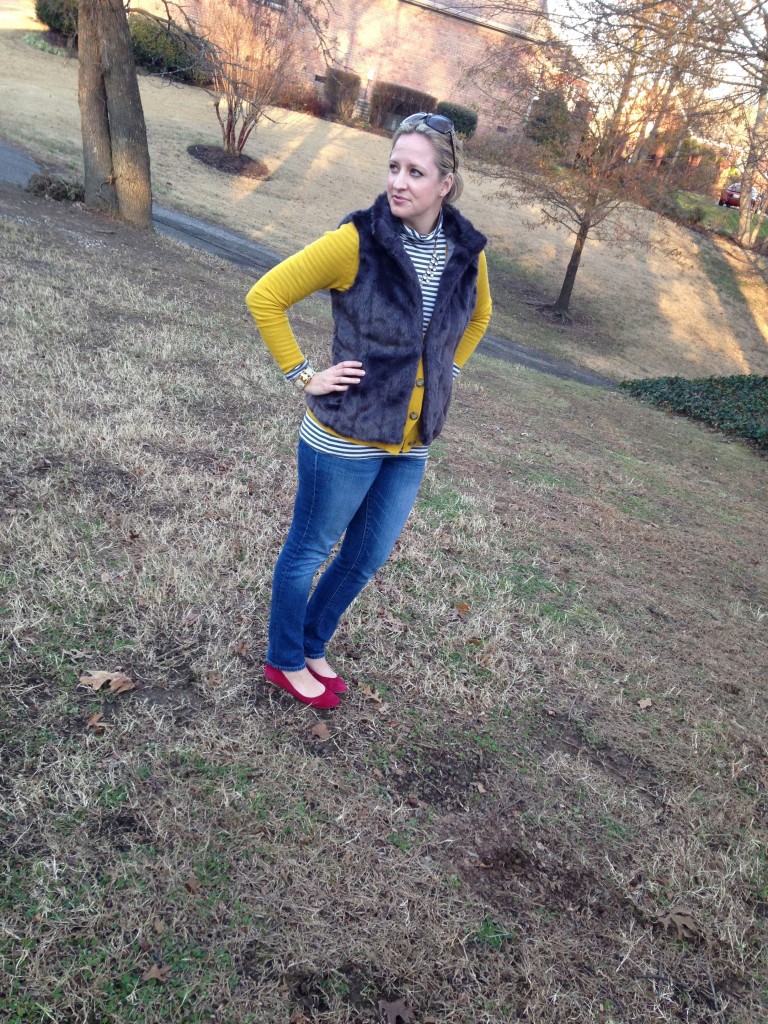 Vest – Banana Republic;  Cardigan – Loft (similar); Turtleneck – Banana Republic (similar); Jeans – Gap (similar); Shoes – J Crew (similar + extra 40% off); Necklace – Accessory Concierge
If you are looking to try out the faux fur trend, here are a few options in stores and online now.  Click on the picture to take you to the link.
Happy Shopping!