Happy Friday! It's the first Friday of "Summer vacation" for me, and I'm happy to report our first week out of school has been so fun! I am loving the lazy mornings and slower pace…and hope all you mamas are off to a great start to Summer, too!
Here are five pieces I am loving this week ::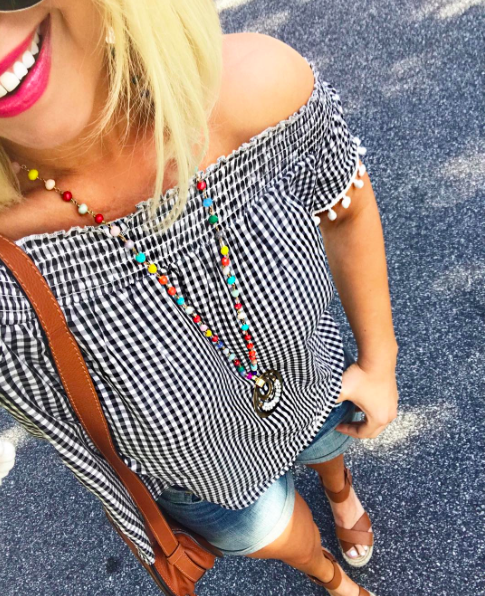 1. This necklace. My friend and Orlando-based jewelry designer, Dora Mae Jewelry, sent me this gorgeous rainbow necklace this week and I am obsessed! It's just so happy! Enjoy 15% off any jewelry purchase with code EDITBYLAUREN. Dora Mae pieces are all one-of-a-kind and so unique…they make amazing gifts, too. I get compliments everywhere I go whenever I wear my Dora Mae!
2. This gingham top. This smocked gingham top is $35 and such a fun little summer blouse. I love the pom-pom detailing on the sleeves, and how it plays well with any pop-color accessory!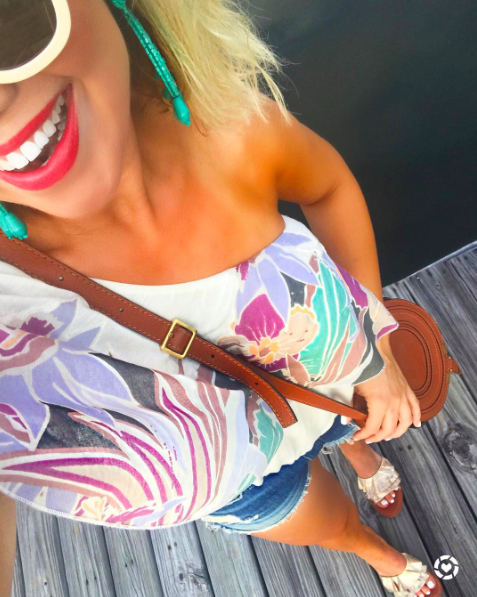 3. This one-shoulder top. This gorgeous top comes in three colors and is SO soft! It feels like a "dressed up" tee shirt, and is perfect with jeans or shorts.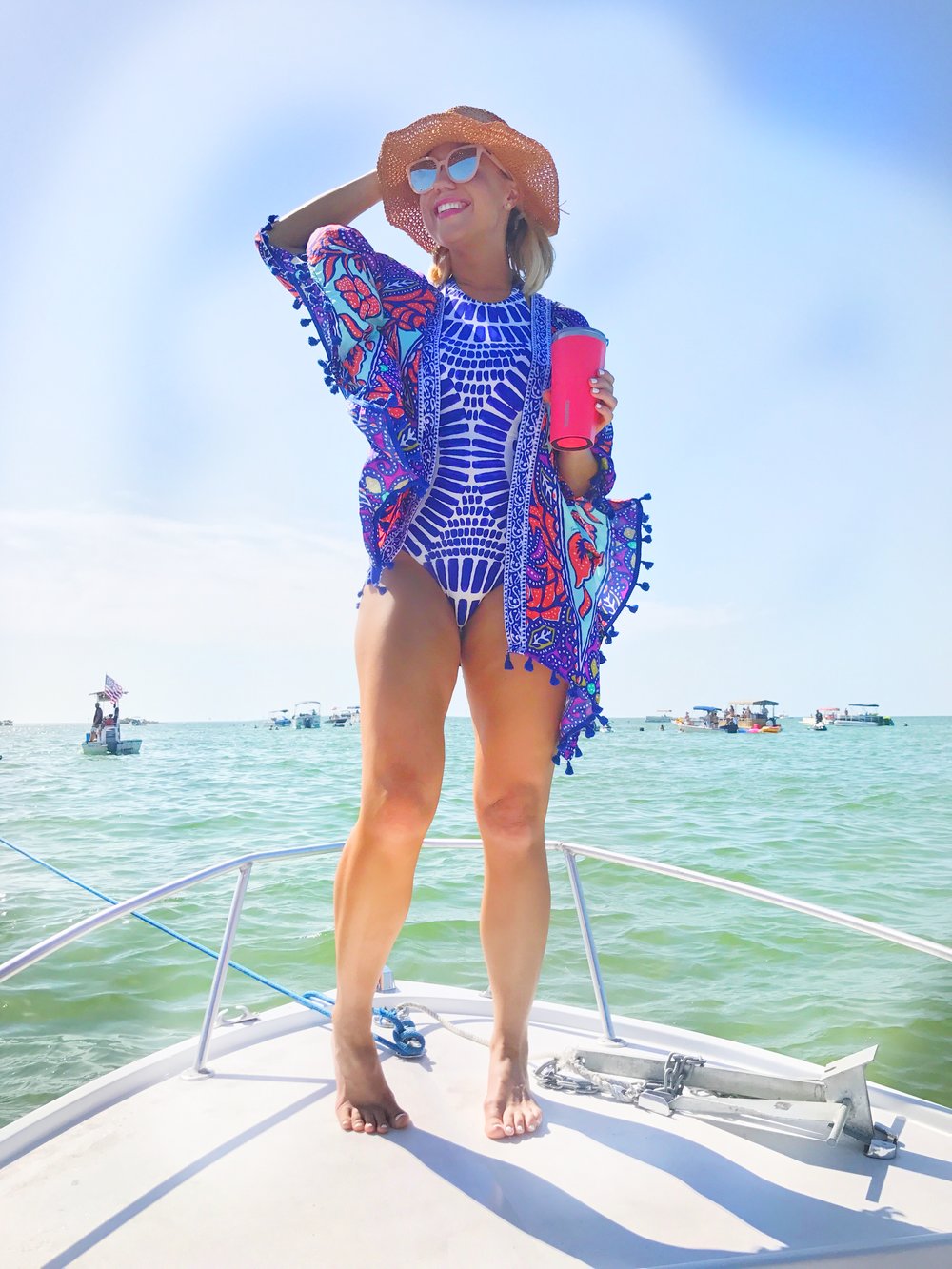 4. This kimono. This kimono has become my favorite swim cover-up this season. The colors are so vibrant and gorgeous, and I love that it can double as a layering peice to a shorts/jeans outfit! Simply throw it over a tank or a tee and you have a statement-maker for any summer look! Shop my swimsuit here.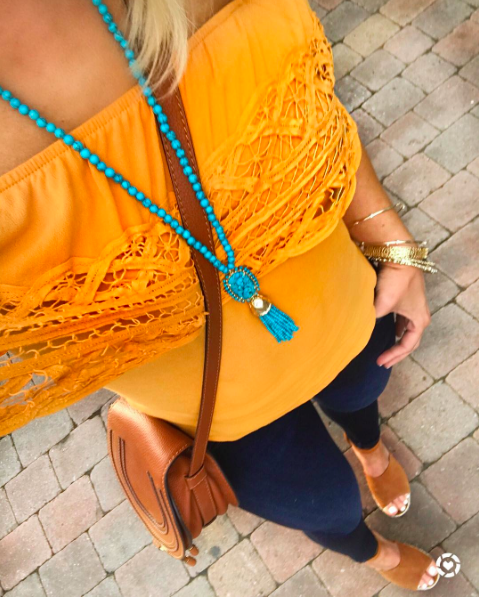 5. This off-the-shoulder top. I own this shirt in two colors and it's become a go-to when I need to get ready in a pinch! I love that it is breezy and comfy in warm temps, super flattering and that it looks effortlessly stylish for both day and night. It's just $42, comes in four coors and I cannot recommend it more.
Have a fabulous weekend!
Stylishly yours,