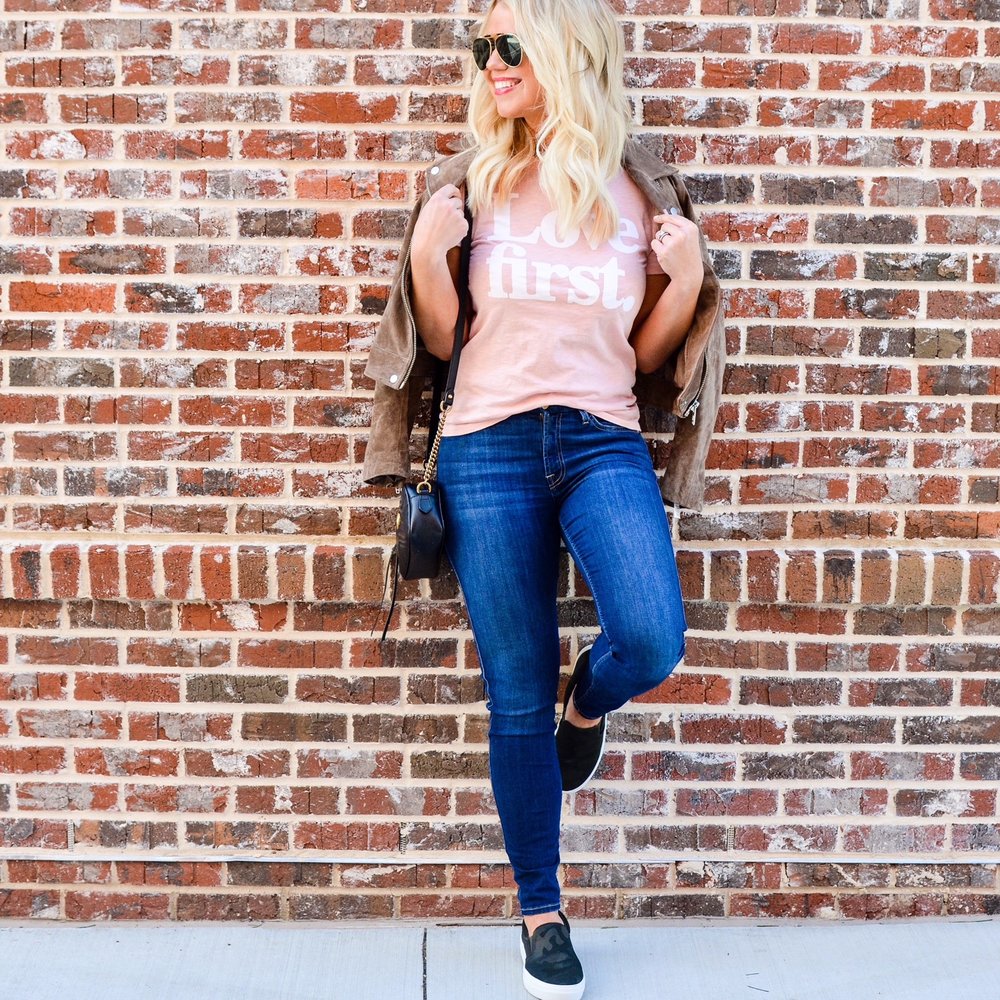 J.Crew tee | BlankNYC jacket | Steve Madden sneakers | Sonix sunglasses | Sonix phone case | Doughnut Pop Socket | Gucci bag | 7 FAM jeans
Happy Valentine's Day, friends! I hope however you are spending today, you are feeling extra loved.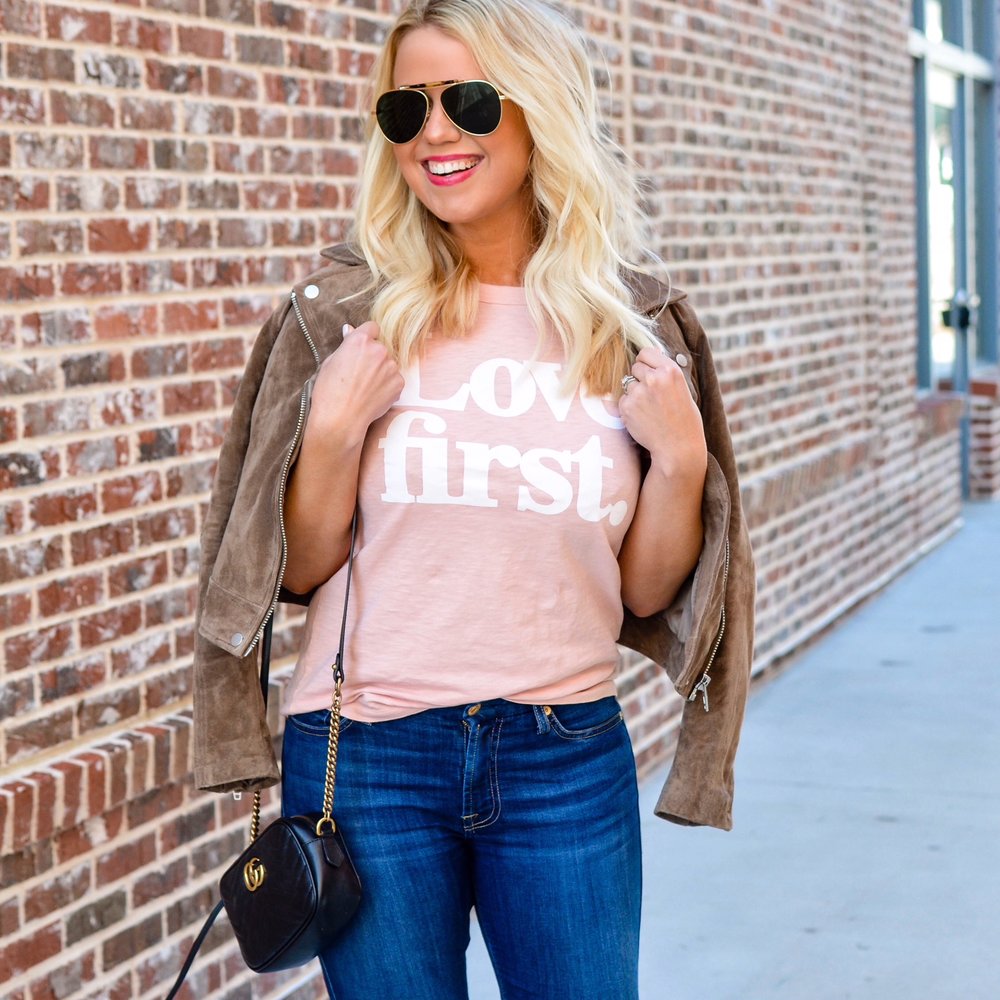 Speaking of love, how perfect is this "Love First" tee. It's a message we all need to be reminded of, right?! And as far as a tee goes, the fit is perfect! It runs true to size and is a cute tee for year-round wear since it looks great layered or worn alone.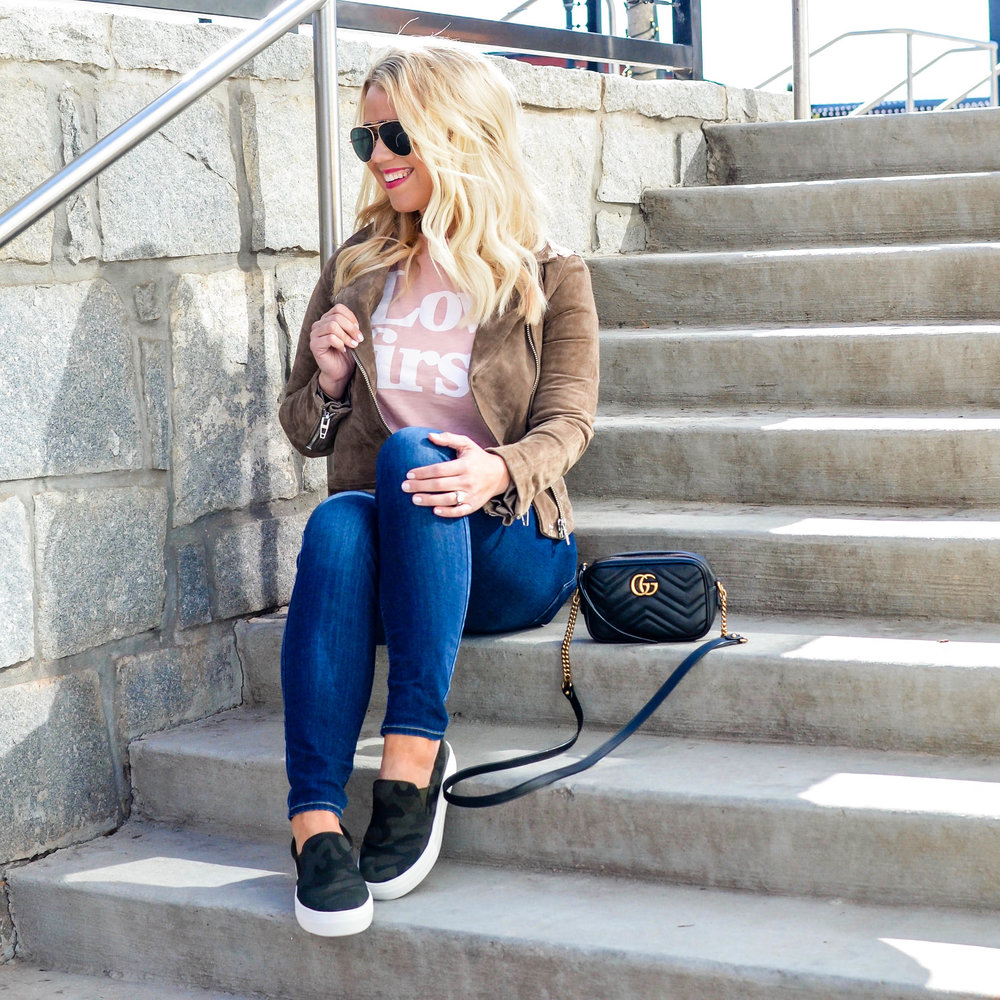 You've probably also noticed me wearing these camo sneakers quite a bit lately! They are so comfy!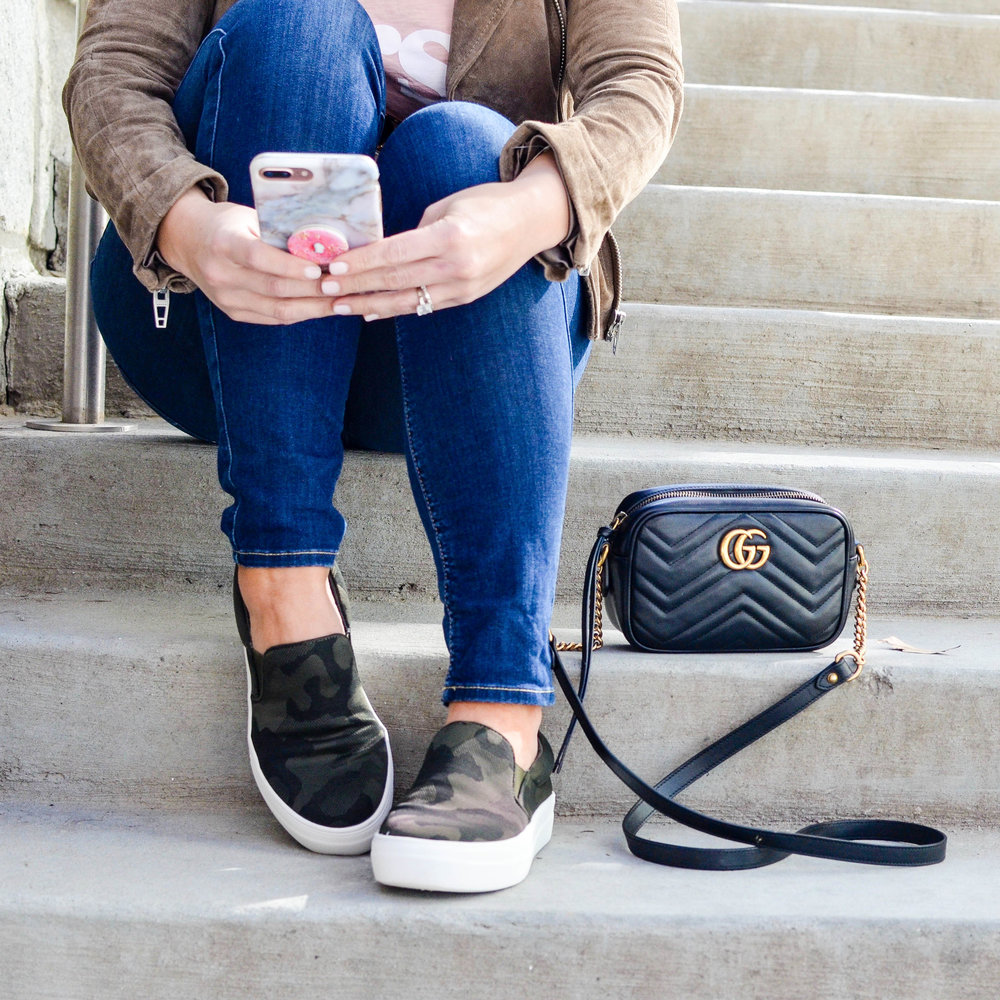 Thank you all for being so wonderful, and making me feel so loved on a daily basis! I love and appreciate you!
Stylishly yours,