Lately I have been getting a lot of compliments on my skin, and people asking me what makeup I wear – now I am not saying this to brag on my oh-so-flawless skin, because it is just the opposite… I feel like I need to wear makeup everywhere these days, especially in the winter! But, I have discovered a couple of great products that I have grown to love!
I have never been one to wear foundation – it feels heavy and cakey, and by the end of the day, well, my face looks like I dunked it in oil. I discovered the brand PURMinerals after using Bare Minerals for awhile and feeling like it just wasn't quite enough coverage for this girl. I have since been using their tinted moisturizer as my base, and their powder foundation. The moisturizer goes on so smoothly, and makes your face feel so soft. It is really translucent, and doesn't deposit much color at all – just a touch! The foundation is just enough coverage for me, and leaves my skin looking smooth and flawless!
And while I also love the PUR Minerals bronzer, I have since fallen in love with another, more affordable product! I recently read an article on Blake Lively's favorite bargain beauty buy. She swears by Physician's Formula Mosaic Bronzer, which is available at CVS, Target or Walmart!. Naturally, I had to try it out because Blake always looks so perfectly bronzed and flawless! Well, she knows her stuff- and now I am in love with this! All of the different tones combine for an even, sun-kissed effect, even in the dead of winter. A must-try!
Last but not least, I love to add a touch of pink to my cheeks and the tip of my nose. I love the MAC blush called "Poppy." It is a bright pink, perfect for almost any skin-tone! Although it looks like this particular shade is currently sold out, Bobbi Brown makes a blush in "Apricot" that is virtually the same color and equally as fabulous! Find it here: http://shop.nordstrom.com/s/bobbi-brown-blush/3492948?cm_cat=datafeed&cm_ite=bobbi_brown_blush:225472_2&cm_pla=makeup:women:cheek&cm_ven=Google_Product_Ads&mr:referralID=b7bbc2ac-8ce3-11e2-a969-001b2166c2c0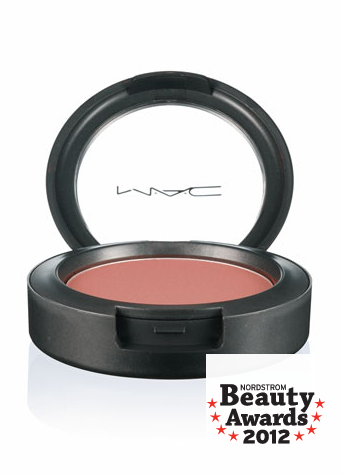 What are your favorite beauty must-haves? We'd love to hear about them! I'll be back soon with some of my best eye makeup tricks!
Stylishly Yours,