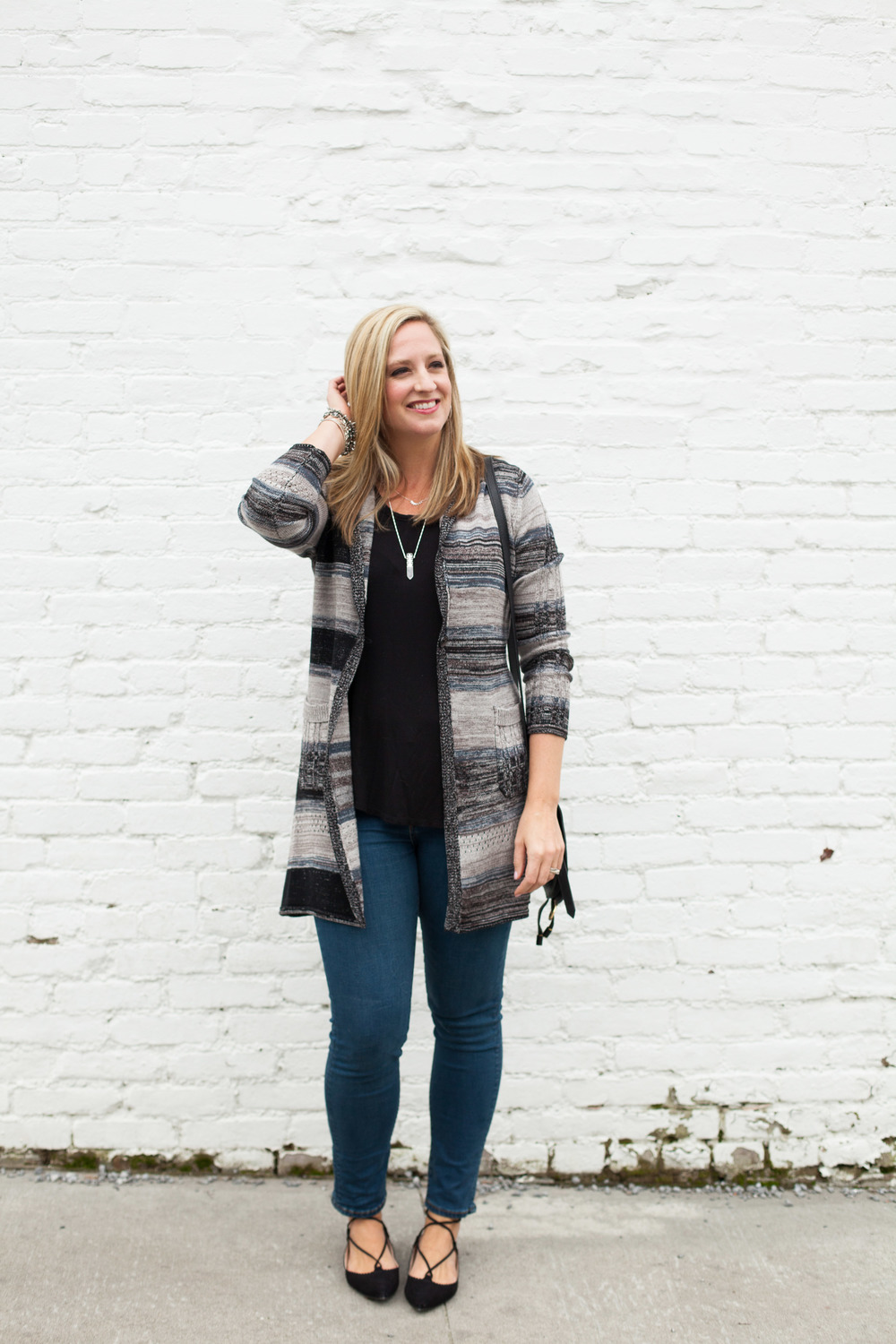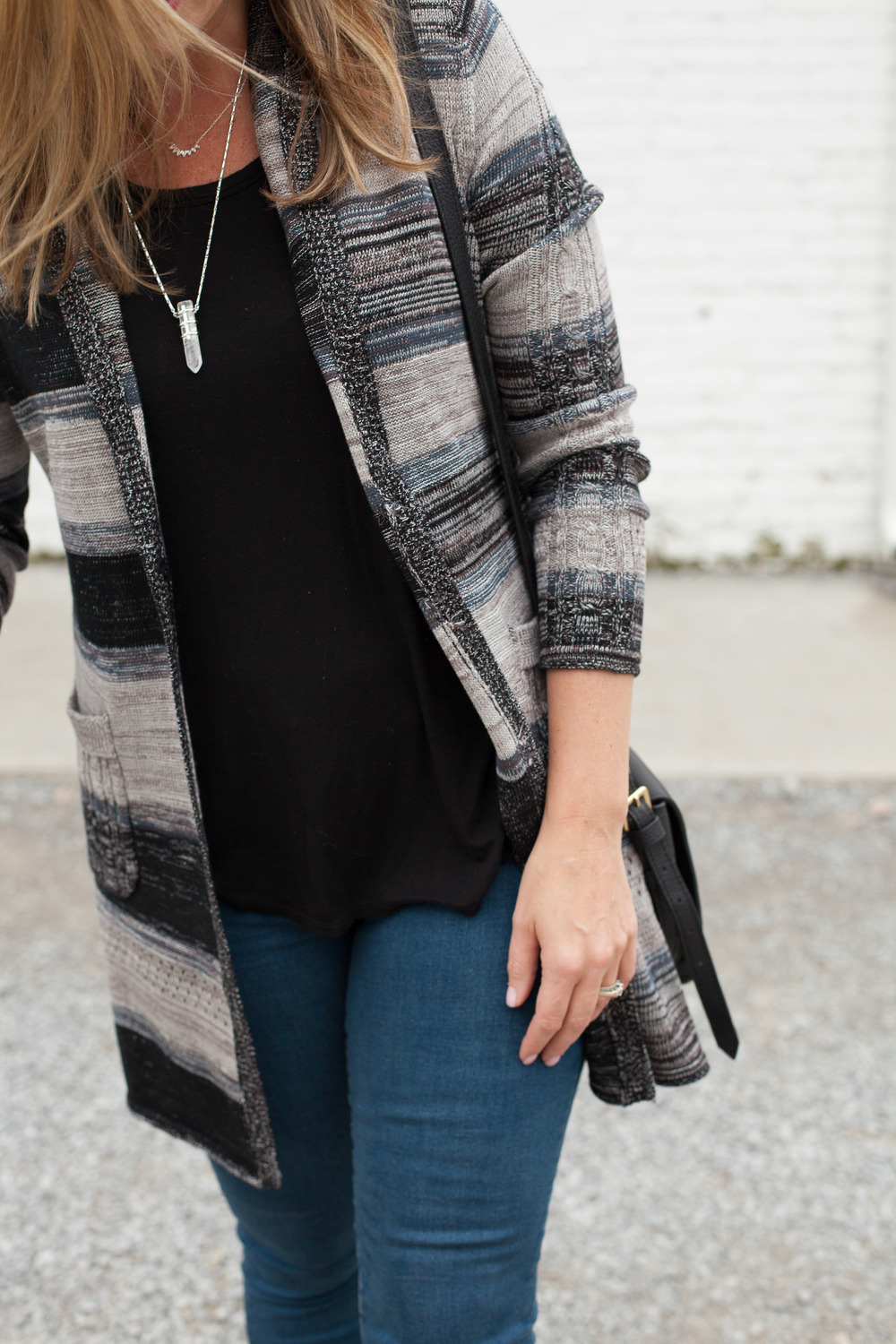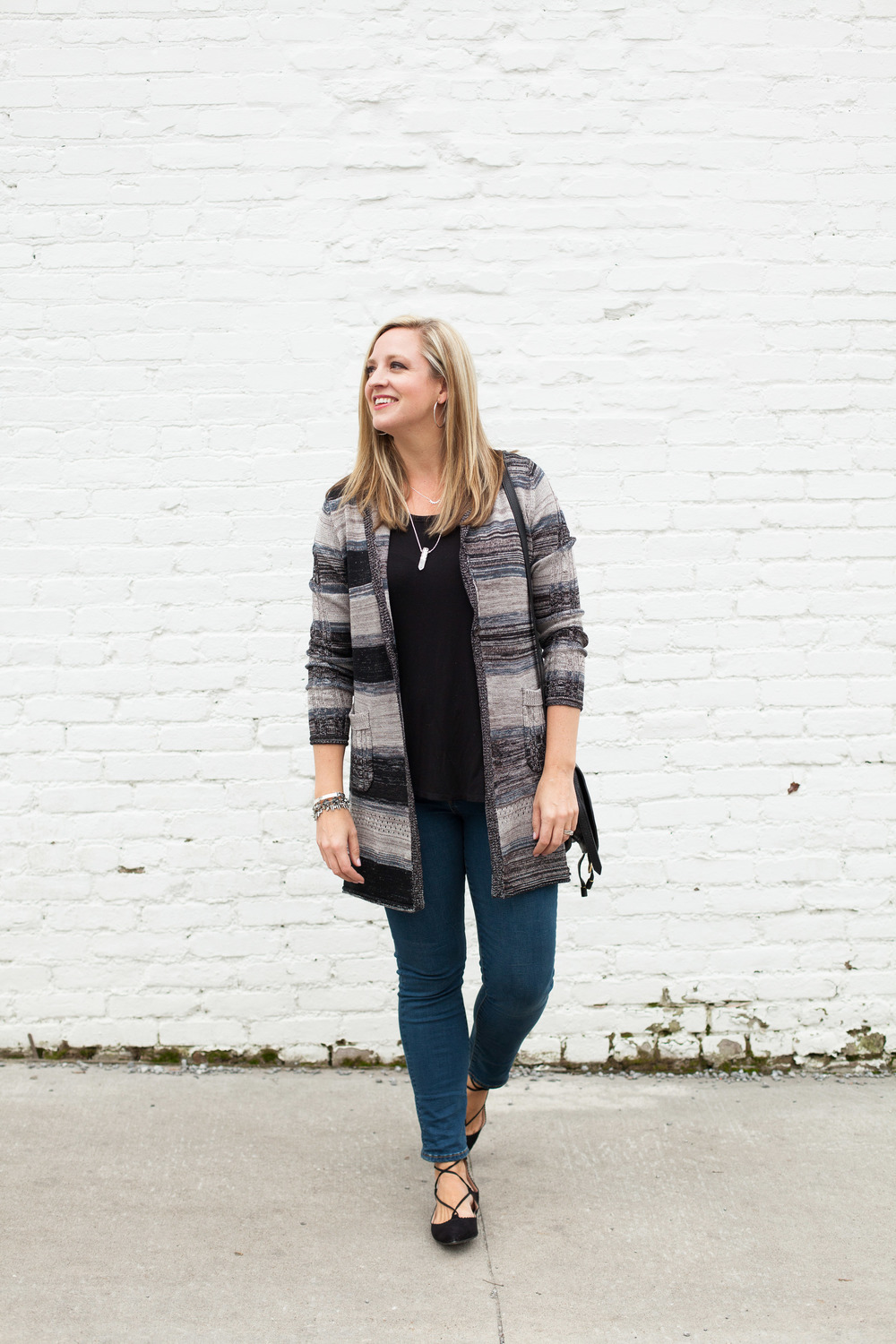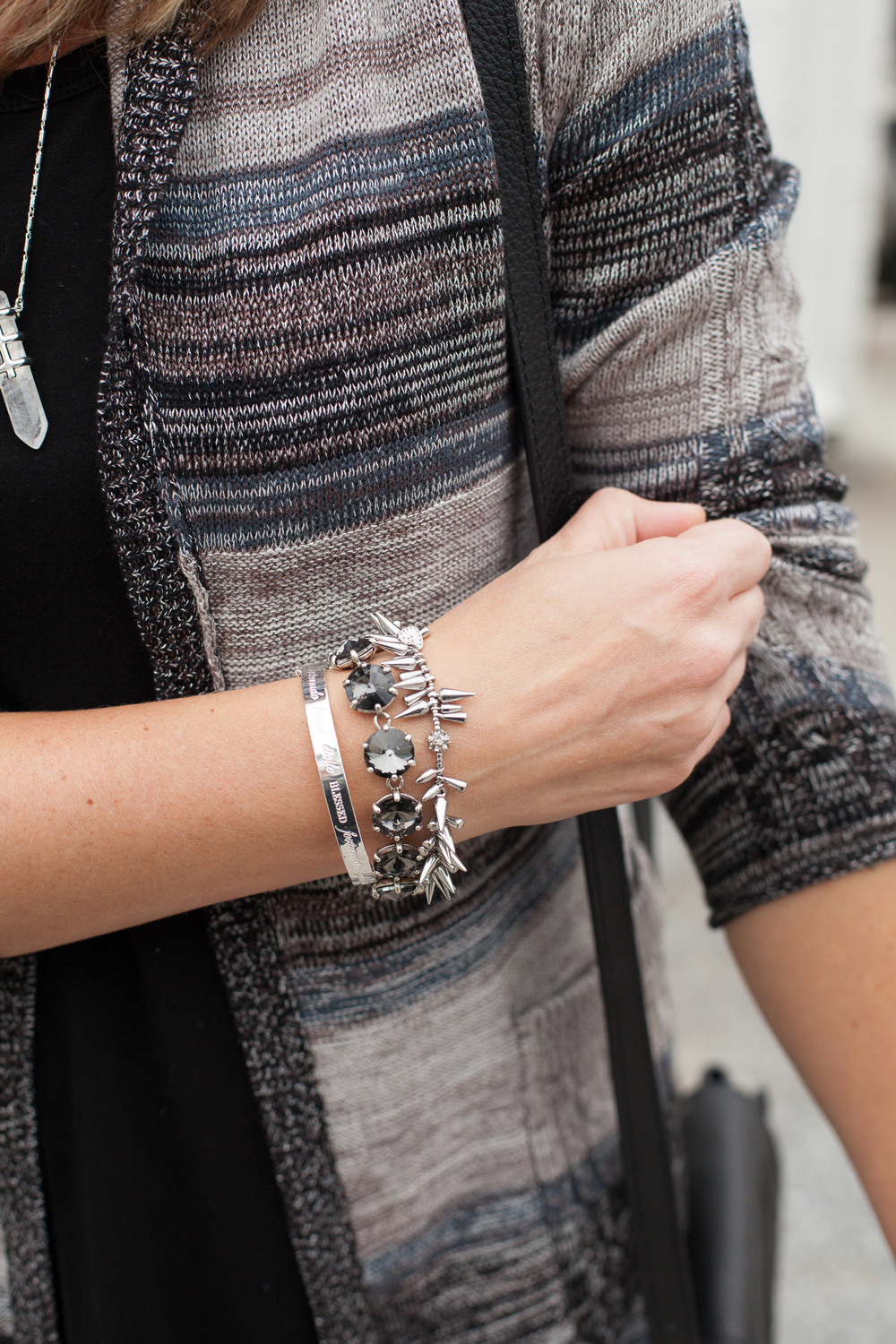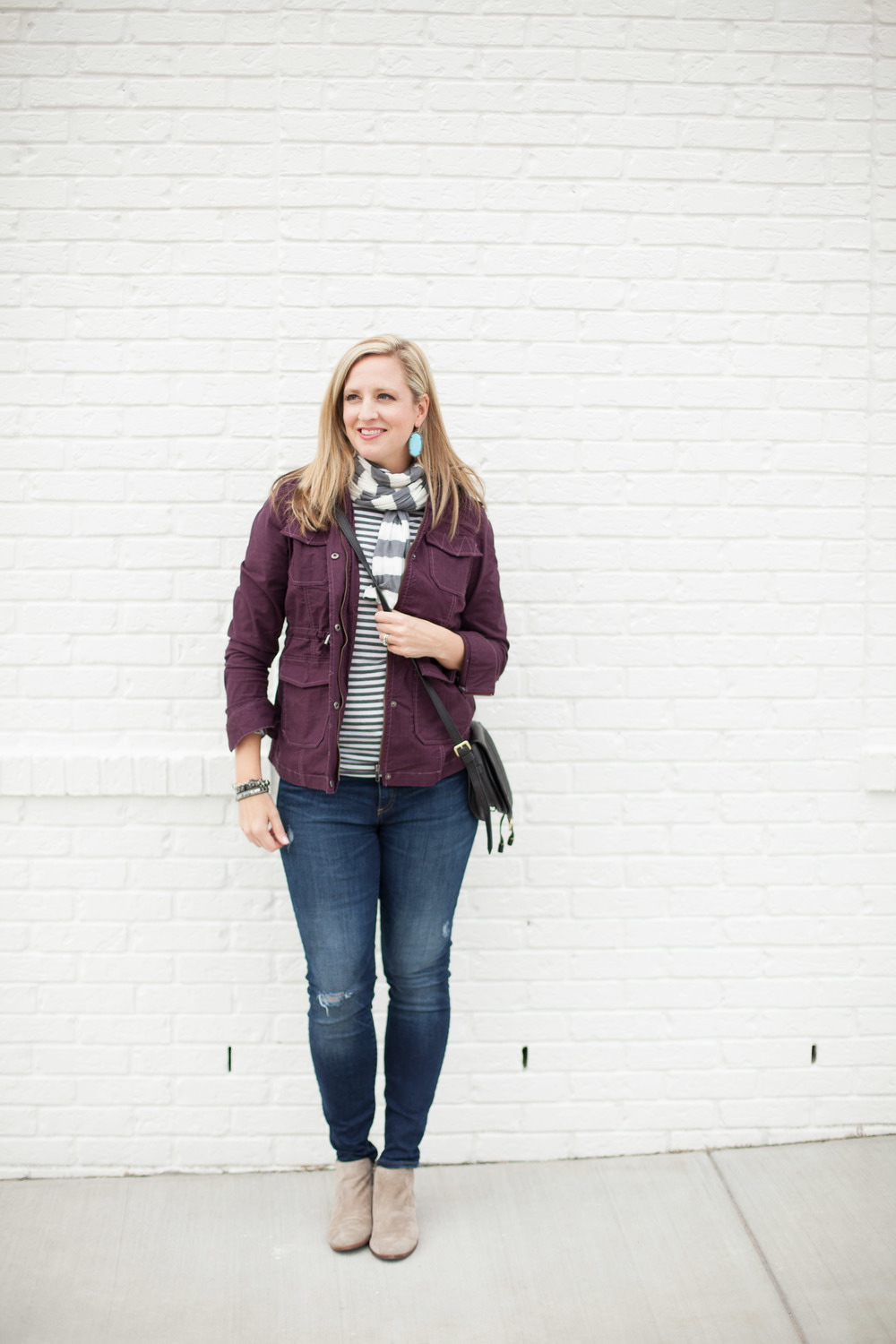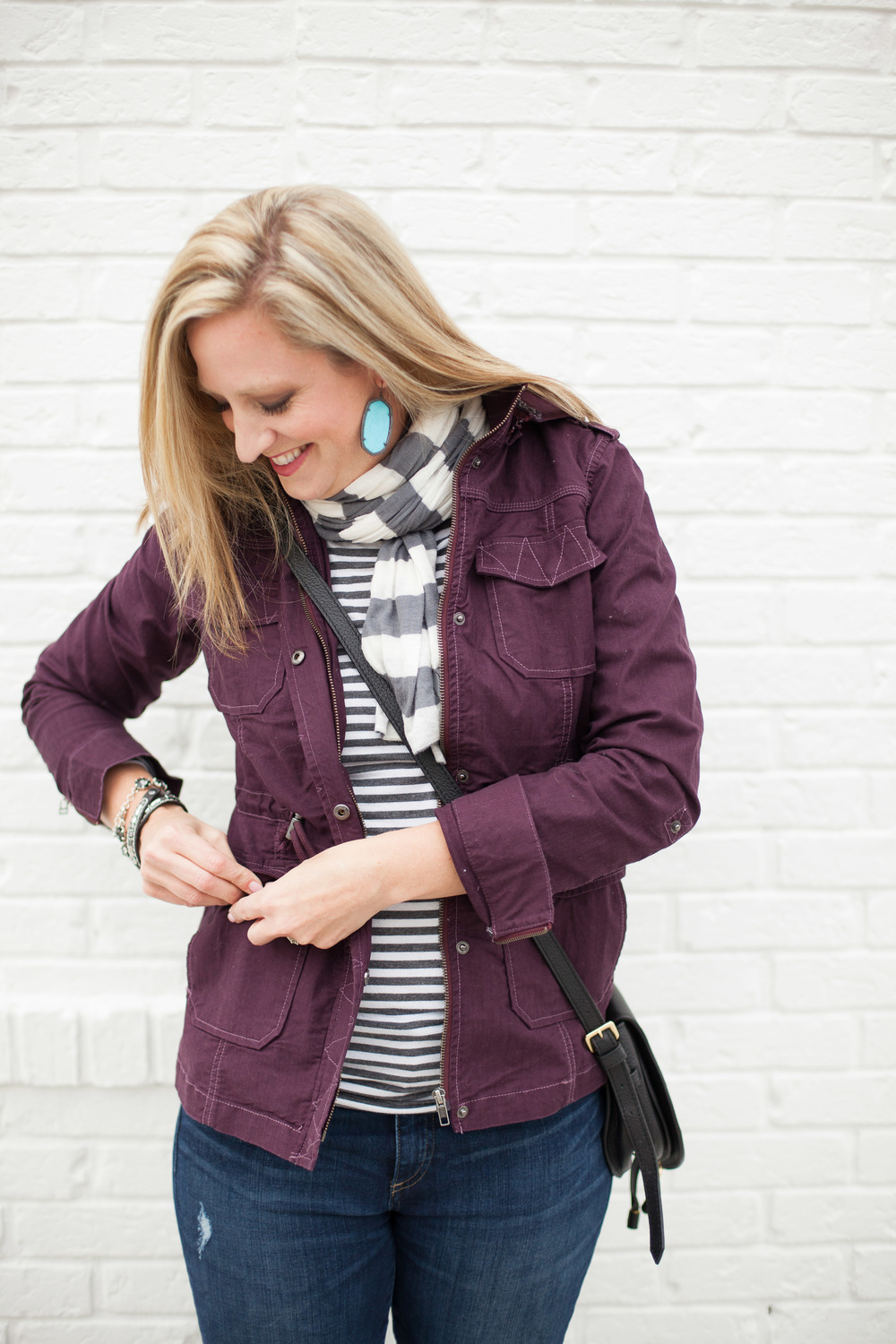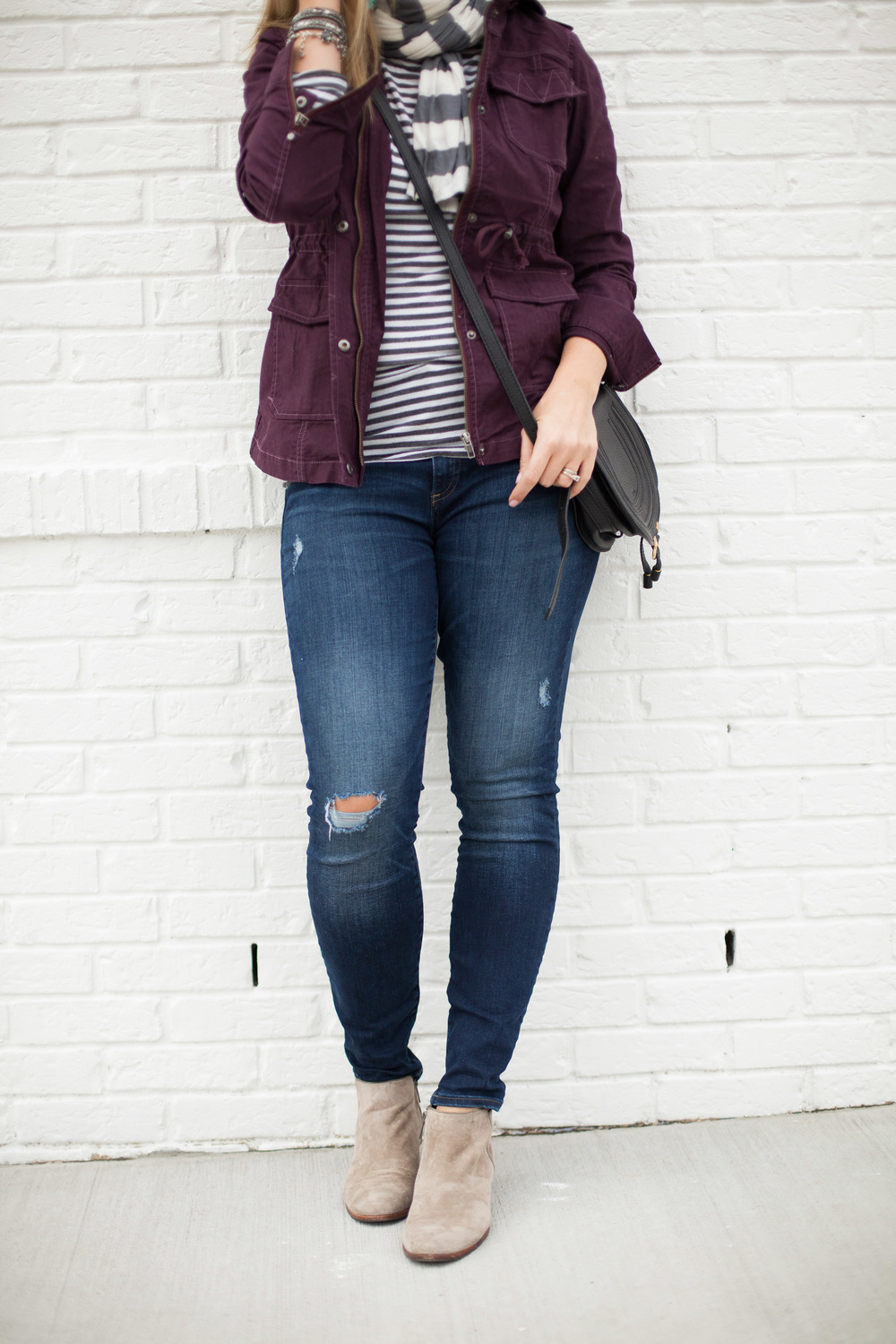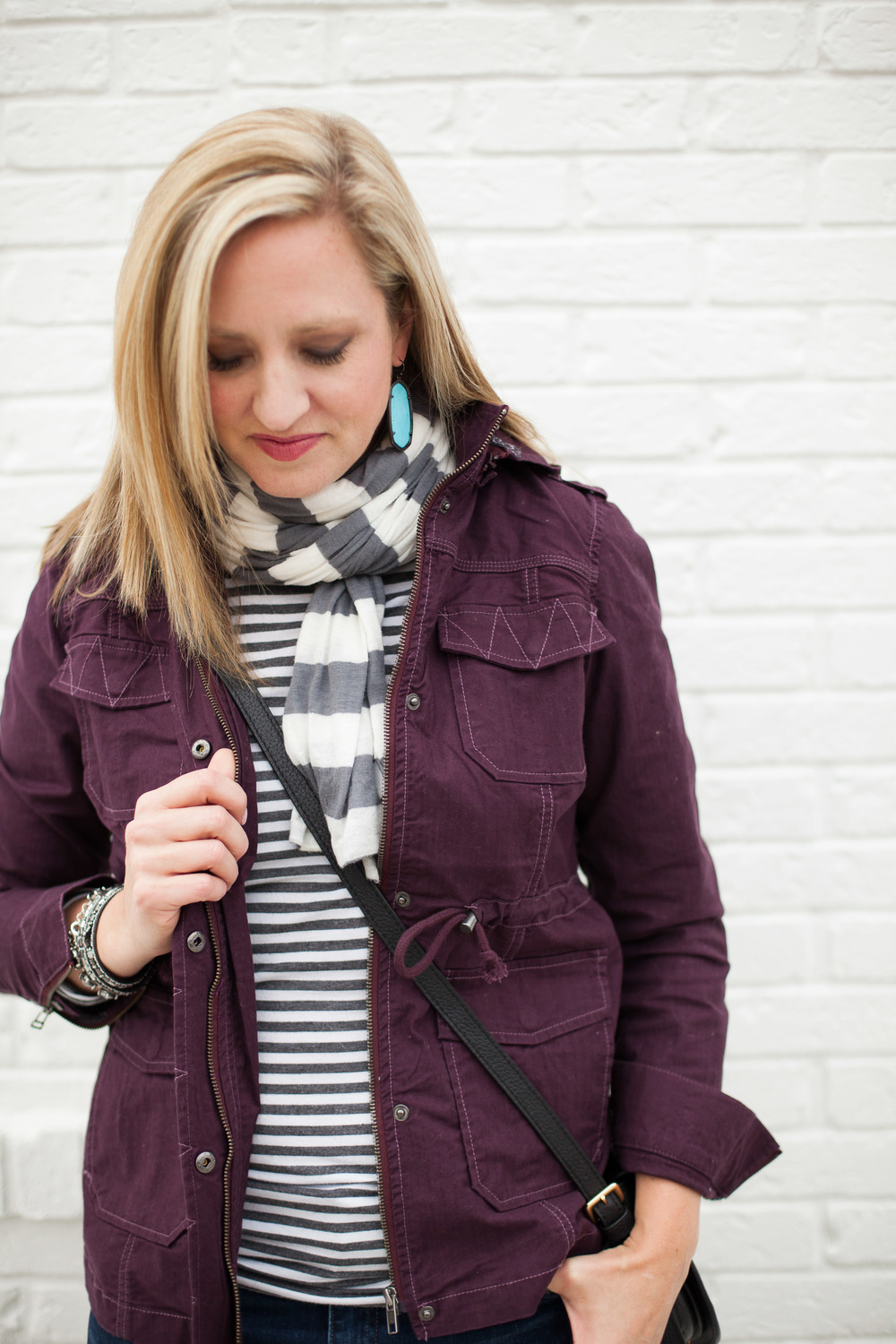 outfit 1 details :: aventura sweater cardigan // tank // jeans // flats (similar) // crossbody // short necklace // long pendant // blessed bracelet // jewel bracelet // spike bracelet
outfit 2 details :: aventura jacket // turtleneck (similar) // scarf (similar) // jeans // crossbody // jewel bracelet // wrap bracelet // earrings // booties
Photos by Kate Davis Photo
In the current retail world, 97% of our fashion choices are outsourced to other countries, so I was pleasantly surprised to discover Aventura Clothing, a family owned and operated company based in Nevada. Their family-oriented outlook on life not only drew me in, but I love their mission to make sustainable, organic fibers for comfortable and stylish clothes. Their brand offers a variety of styles that are appropriate for all ages and lifestyles. There truly is something for everyone!
I chose to style a colorful outwear piece in a beautiful burgundy as well as a long striped cardigan. Both pieces are versatile for layering during the winter months and are perfect for work to weekend outfits.
Be sure to follow me along on Instagram (@jackiemewbourne) to see other ways I'll style these two beauties and check out Aventura online. New subscribers get 10% off all order plus free shipping over $125.
Happy Shopping!