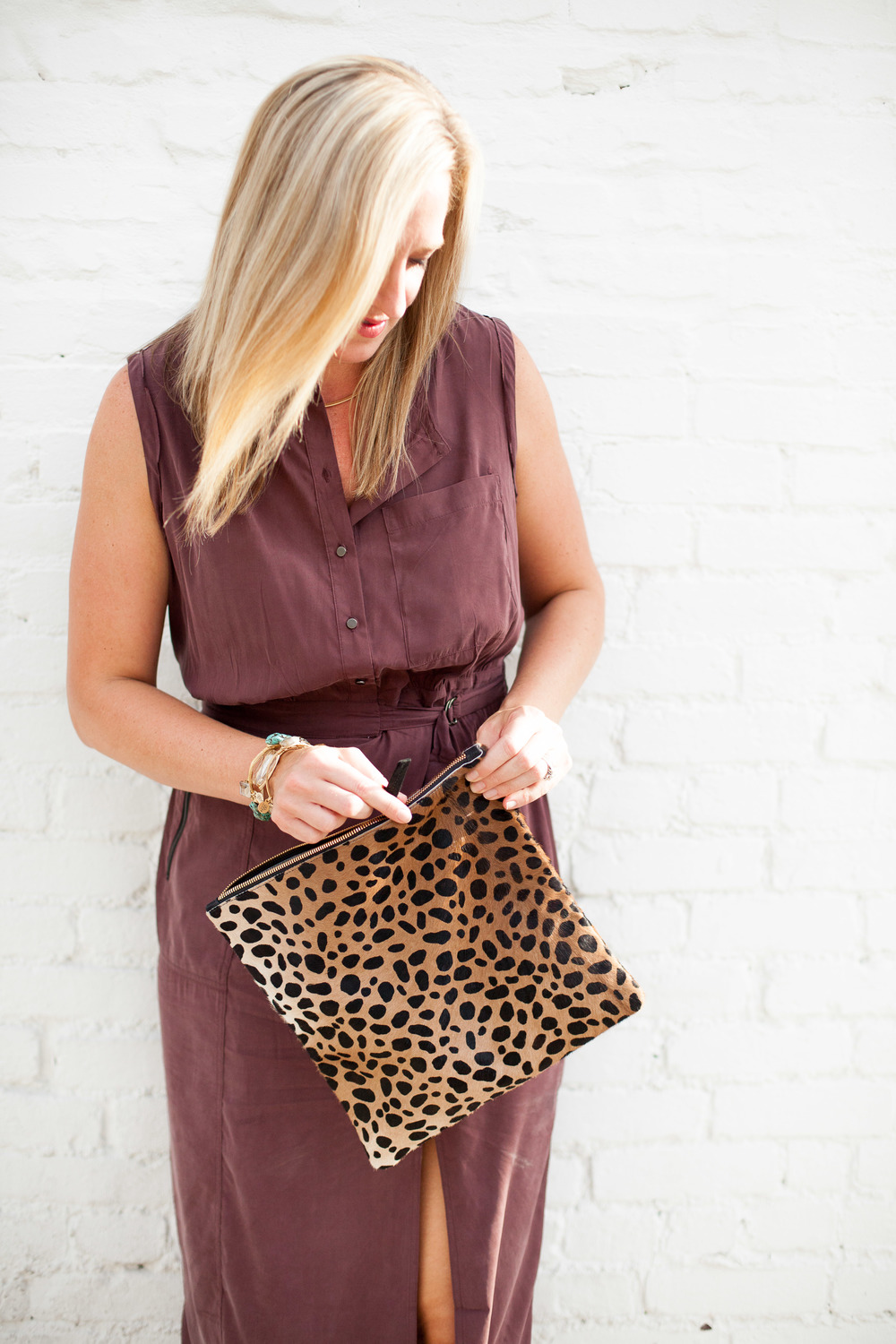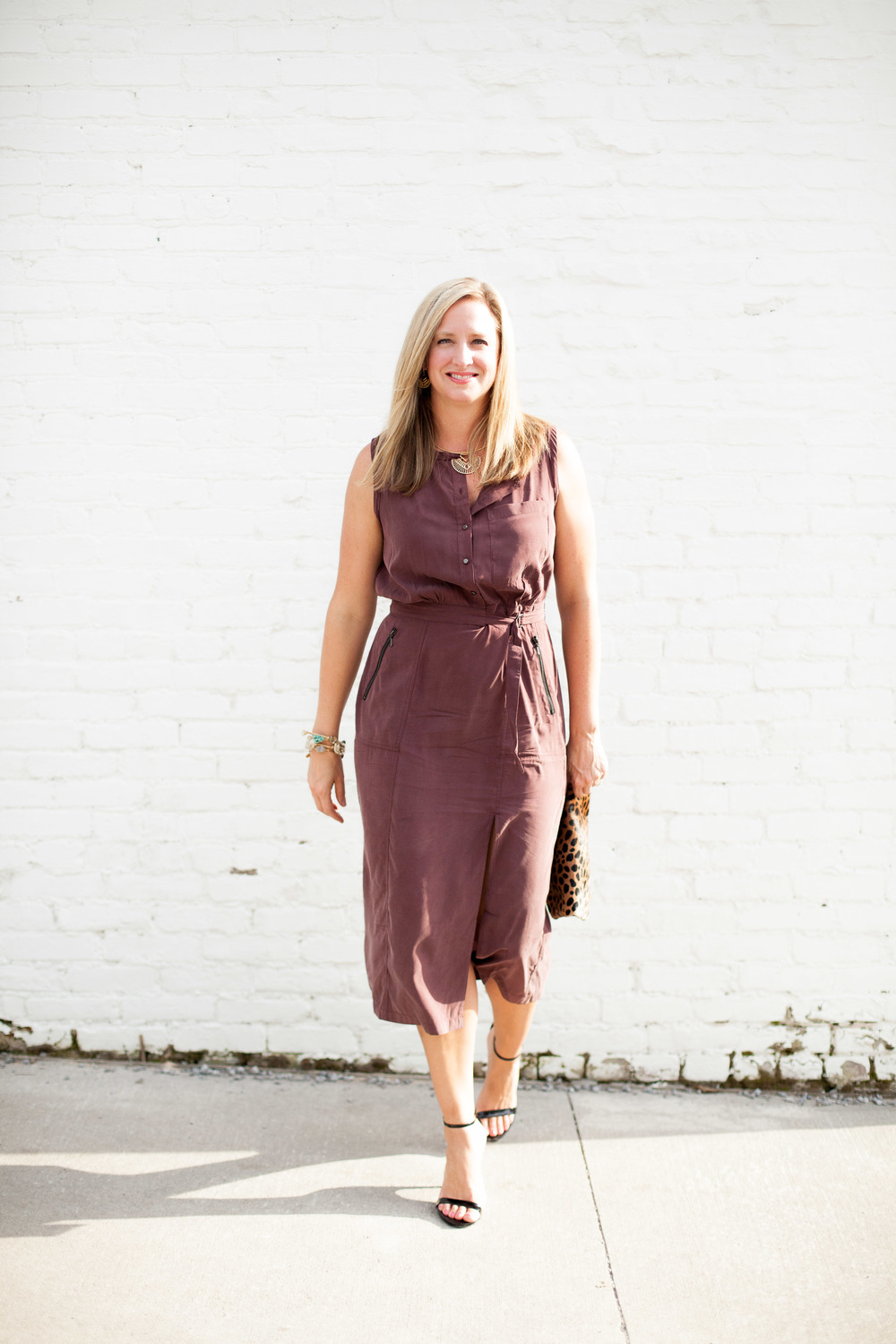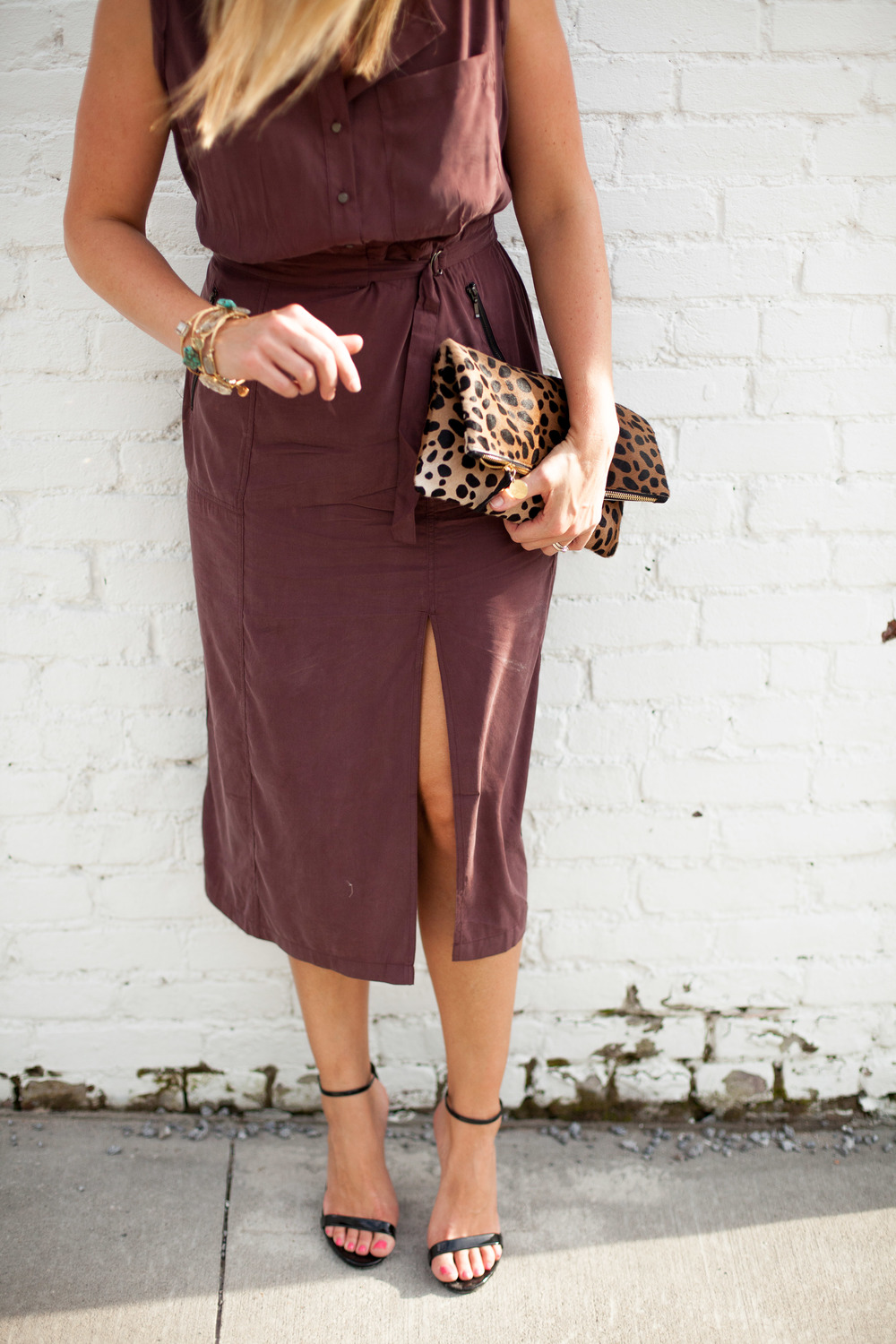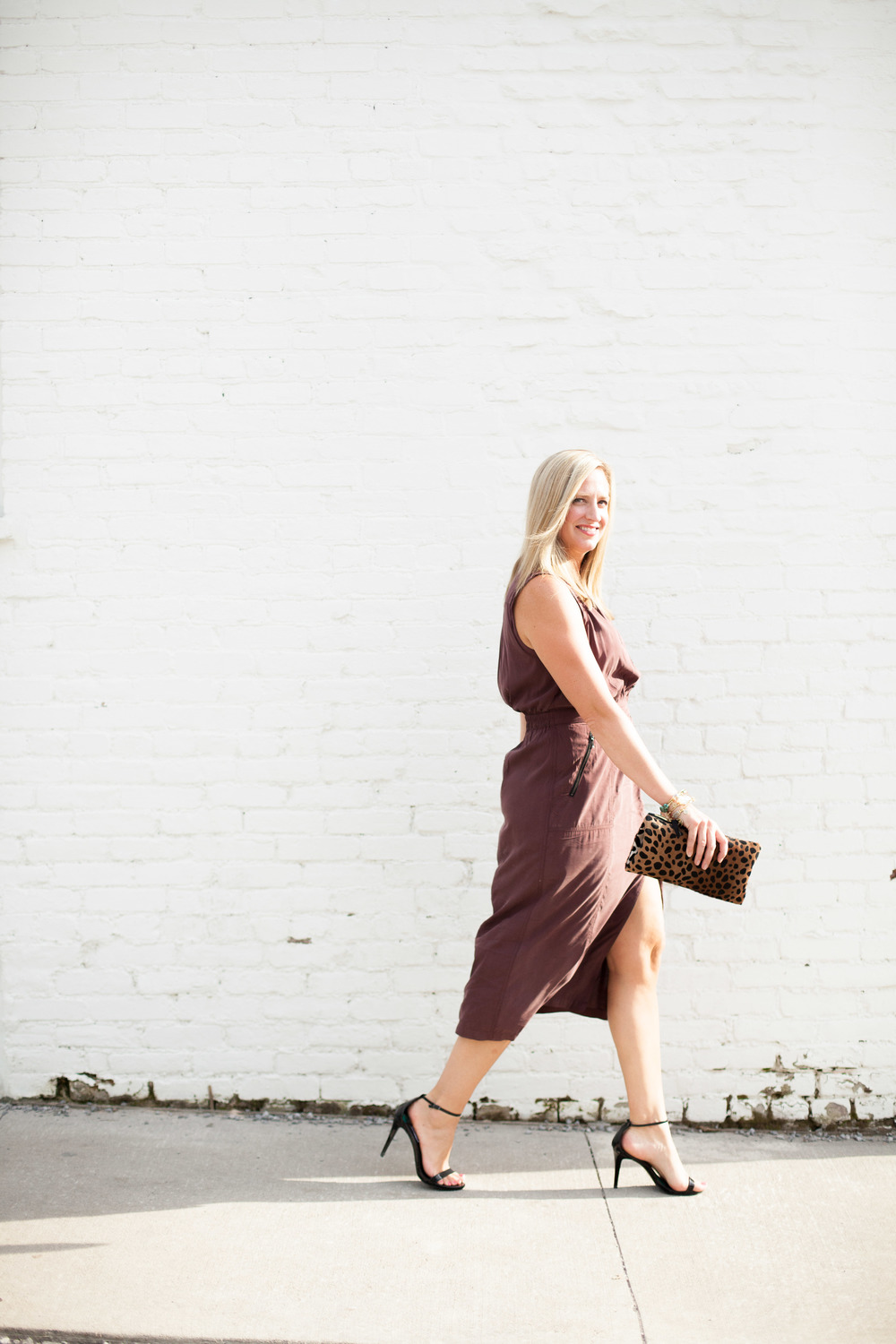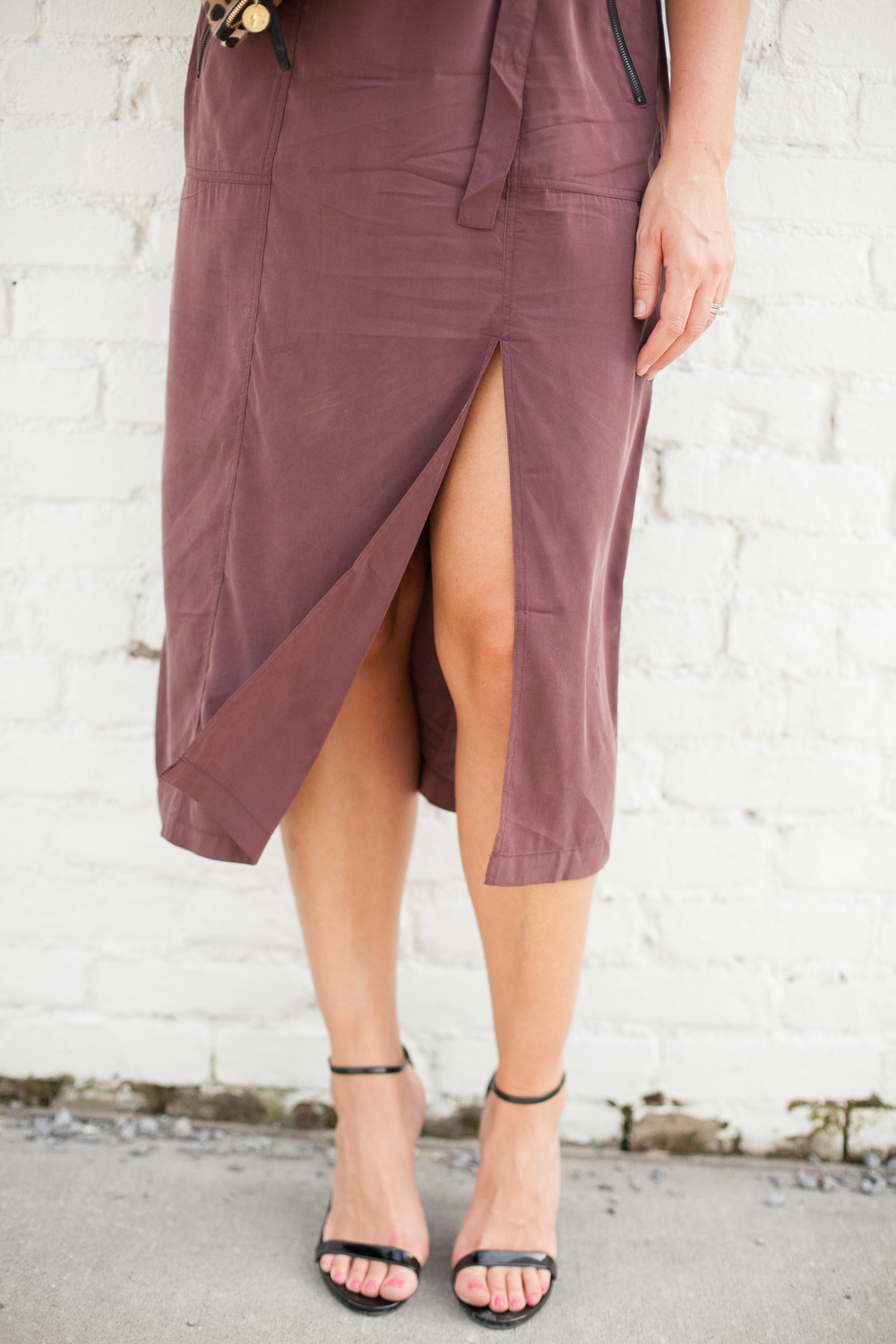 outfit details :: F21 dress // leopard clutch // shoes // bracelets // earrings // necklace // photos by kate davis photography

One thing I have struggled with in all this blogging business is the ability to find affordable on trend clothing for women over the age of 35. It's either too short, too tight, too cheap, or just plain ugly. Occasionally I will browse through the Forever 21 website or other lower price point retailers in hopes of finding something to wear and inspire others like myself. One day…I got lucky!
I came across this zippered pocket utility dress in a beautiful fall burgundy color and thought it could be a perfect fit for wearing now and later into fall with a leather jacket and booties. It ended up being quite comfortable and for around $30 it is a fun "trendy" piece to add to your wardrobe. The slit is just sexy enough without being tacky and the length allows you the freedom to move without worrying about showing off your girly bits.
If burgundy is not your color, then shop some more affordable finds below.

appy Shopping!