left to right, top to bottom :: Marc Fisher boots | Free People dress | Kendra Scott earrings | Hammermade shirt, another similar option here | To Boot boots | AG Jeans | J.Crew Crewcuts cords | J.Crew Crewcuts vest | Ugg boy boots | J.Crew Crewcuts shirt | J.Crew Crewcuts denim skirt, skirt runs big so size down | J.Crew Crewcuts sweater | Etsy bow | Kenneth Cole girl boots
This has been one of my most requested posts of the season, and I honestly hate I am so late to the game getting it out! Although many of you have probably already taken your family pics for the year, I hope this post might inspire future photos, and at least give you some cute outfits to shop for the entire family! {Most of the kids clothes pictured are 40% off!}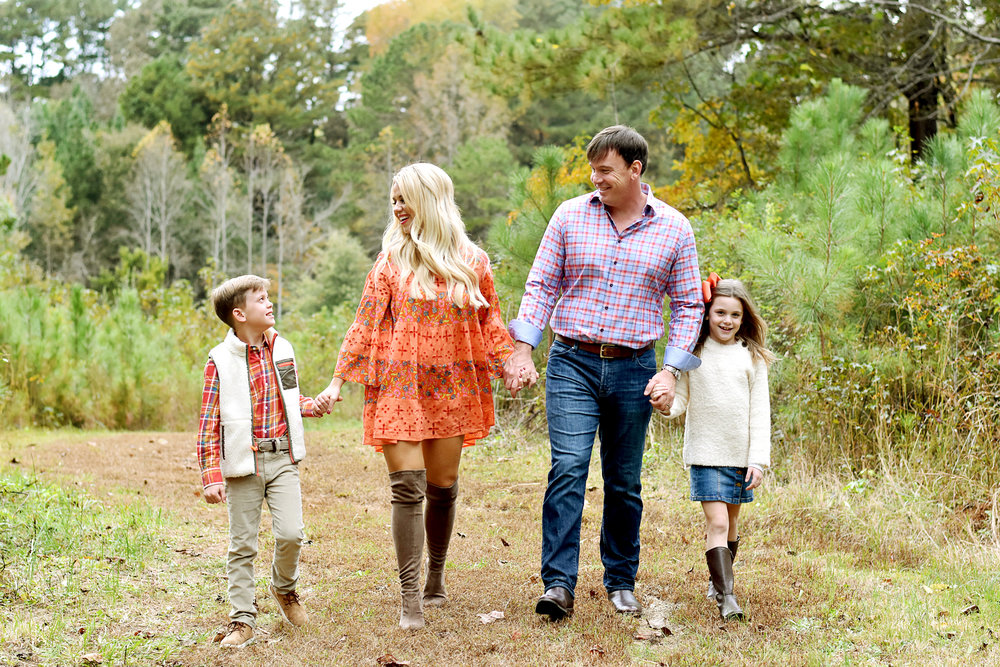 These are the outfits our family wore for our photos this Fall. I typically always start with one piece for color inspiration, and this year it was my Free People dress. I love this burnt orange color and since this is my favorite dress of the season, I thought it would be perfect to wear and coordinate the other outfits around!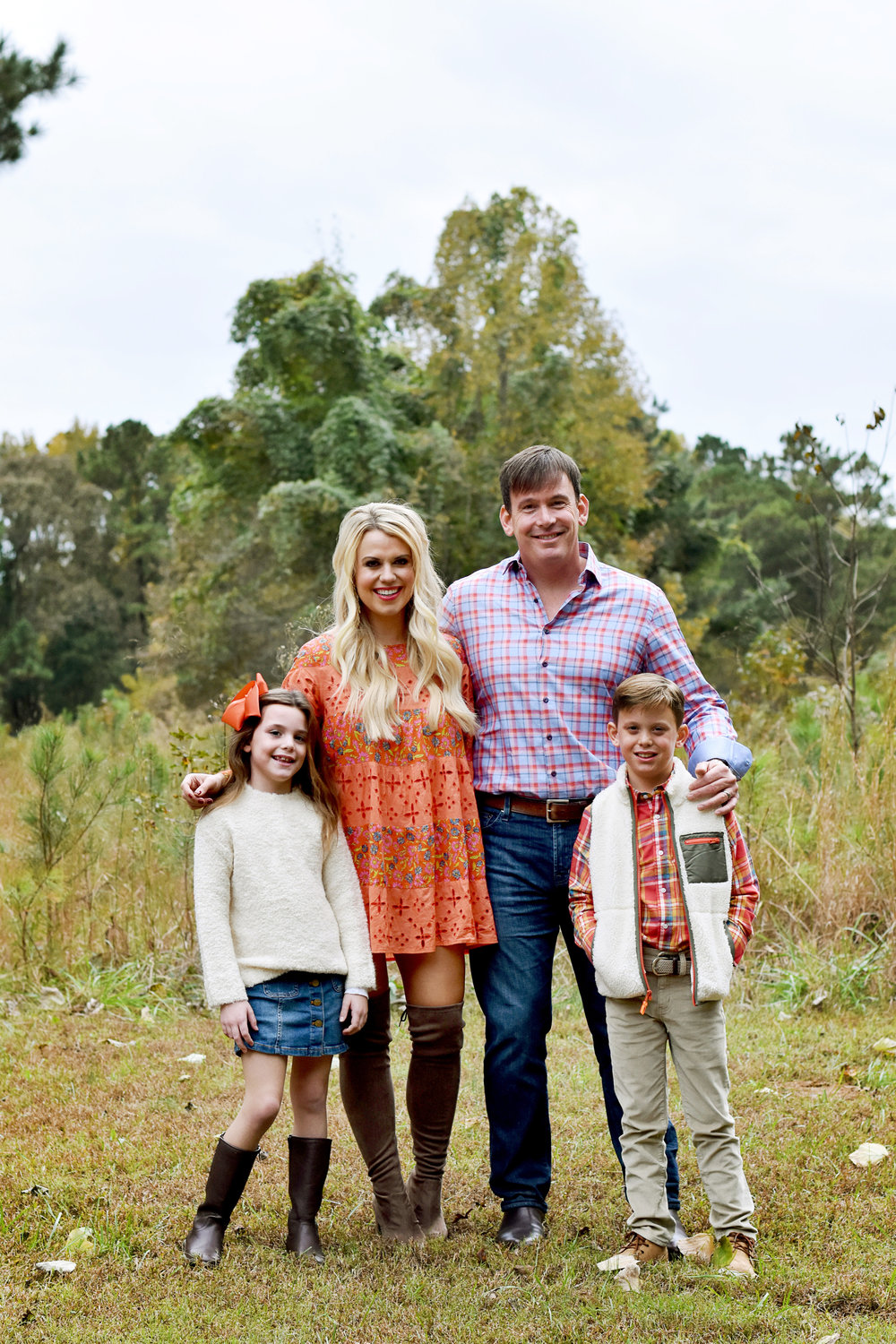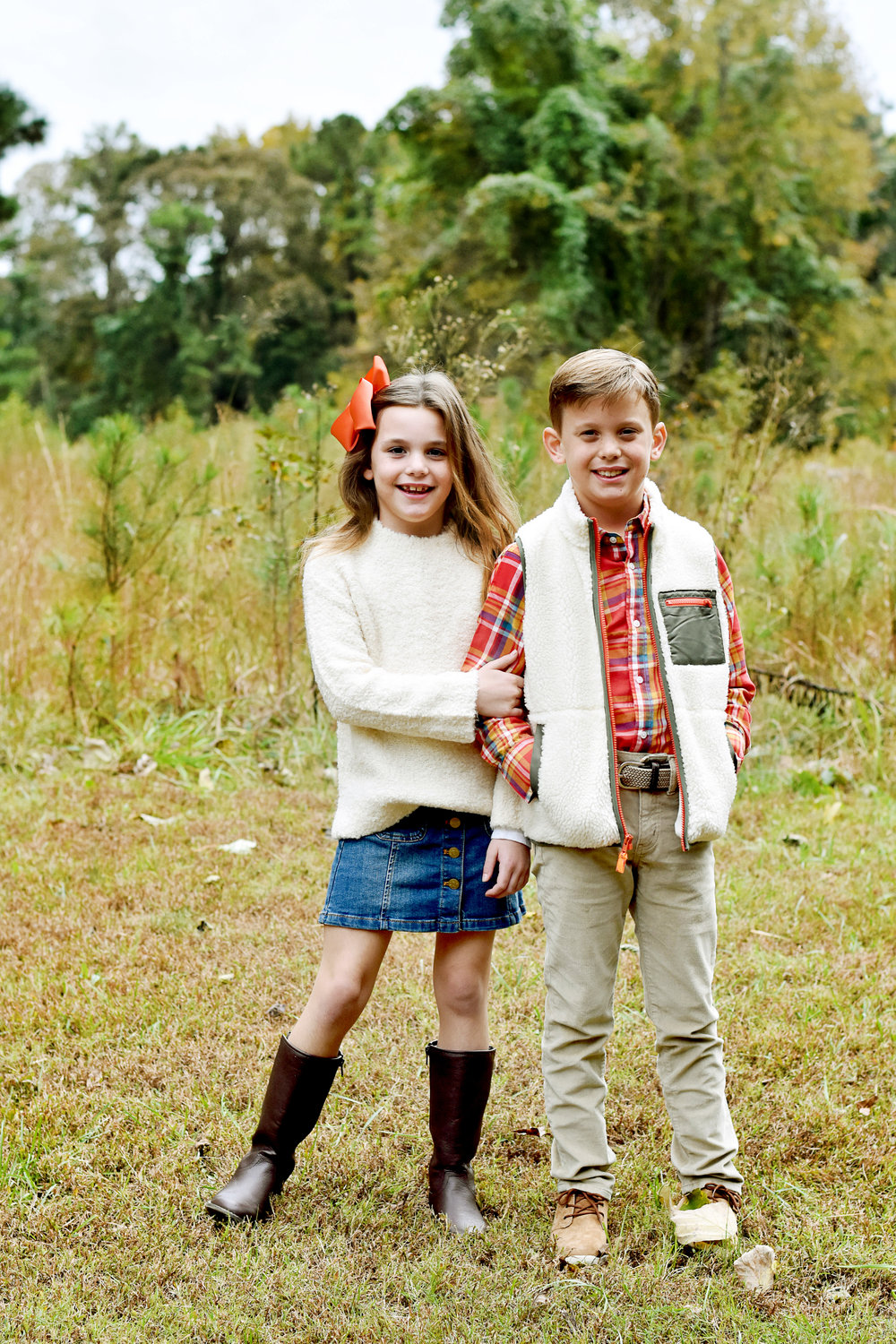 When planning family photo outfits, here are my tried and true tips ::
Like I mentioned above, start with one piece or one outfit for inspiration and build around that element. It's often too overwhelming to start from scratch and think through the entire scheme, so beginning with one inspirational piece makes the styling process SO much easier.

Make sure mama feels flattered. Let's be honest, us mamas have a lot on our plate when we attempt to have the whole family dressed up and smiling for a photographer, so make sure YOU feel your best. I typically start styling the woman/mom first for this reason. Like they say, if mama ain't happy, ain't nobody happy. And on the flipside :: when mama feels pretty, happy and flattered, the whole process with go smoother!

Avoid matchy matchy. You'll notice I styled Jack and Mike in two different plaids for interest, all the oranges in our outfits aren't perfectly the same and Lily is wearing neutrals with just a small pop of orange in her hair bow. If I had styled her in orange, it would have been overkill!

Incorporate texture, layers and pattern mixing. All three elements make photos more interesting. Think stripes and plaids, faux-fur and fuzzy sweaters, denim and cords, etc.

False eyelashes! This may sound funny but adding a pair of false eyelashes to your eyes makes a huge difference in pictures! This is why makeup artists typically always add them to a bride's eyes on a wedding day. I typically purchase these at Ulta and put on myself with this glue. I also have heard great things about these magnetic lashes!
Happy Thanksgiving week! Stay tuned for a "What to Wear on Thanksgiving Day" post coming tomorrow.
Stylishly yours,

P.S. For additional inspiration, here are our family photos from last year that included my parents and my brother's family. The entire color scheme started with Lily's dress! I love the way these turned out.