Merry after Christmas shopping, friends!  Because I know you smart little things are taking advantage of all the fun sales out there, yes?  Yes.
(Unless your husbands are reading.  In which case, we are busy folding your laundry and making your dinner.)
(My husband just died of laughter while frantically checking our credit card statement.)
(Now he is crying.)
Anyway, I've had a blog post idea rolling around in my head for awhile, thanks to my sister-in-law, Sara.  (Hi, Sara!)  You see, I'm about to blow your freaking mind with some very unexpected places to shop for super stylish finds, and it is all thanks to Sara.  (Everyone stop and give Sara a round of applause. You will thank her, I promise.)
Awhile back, I spotted Sara wearing the cutest little white fur vest.  See exhibit A: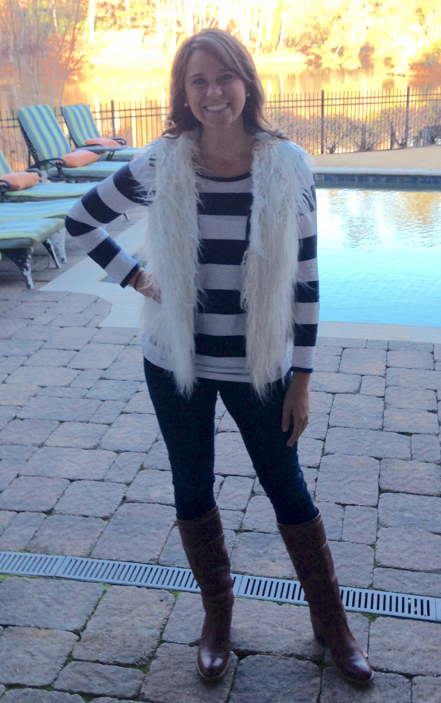 I may or may not have rashly tackled her, grabbed her collar, and shouted WHERE CAN I GET THIS BEAUTIFUL VEST???? TELL ME NOW!!
After she stopped crying, she revealed the vest was purchased at Target.  In the GIRLS DEPARTMENT.  What?  I can tell you with no exaggeration that I was pulling up the Target app on my phone before she could even finish speaking.
(Be honest.  You're already pulling out your phone, aren't you?  That's why you're my people.)
Sadly, the vest is sold out.  (And now, I'M crying). BUT, it got me thinking about several unexpected places where I've found some super stylish finds:  the juniors department, the men's department, and the little girls department.
Let's break it down, shall we?
THE JUNIORS DEPARTMENT
Ahhhh.   The dreaded juniors department.  The land of low-rise jeans and crop tops.  But you know what you CAN find in the juniors department, despite being, ahem, NOT A JUNIOR.
Cute vests.  That's what you can find.  And we all know how I feel about a cute vest.
Here are a couple of my most favorite options: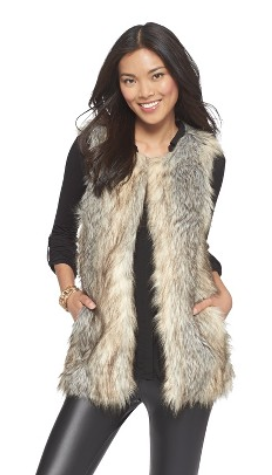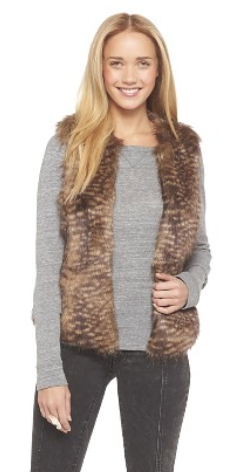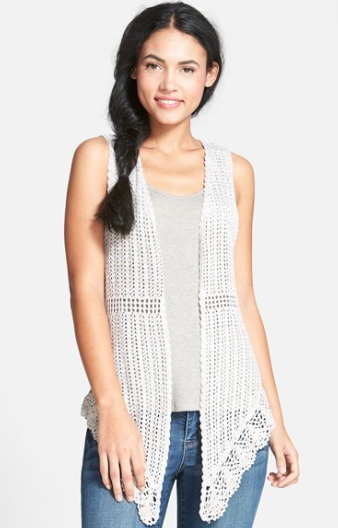 THE MEN'S DEPARTMENT
I know what you're thinking.  "Sherri, 90's grunge called and wants it's idea back."
First of all, good one. Secondly, this is legit, y'all.  Awhile back, I had a super cute J. Crew stylist tell me that she (wait for it) NEVER buys women's button up shirts.  She only buys the J.Crew Men's slim fit shirts.
Mind. Blown.
They are slim, they are longer than a women's cut (hi leggings!), and decidedly un-grunge-y.  You're welcome.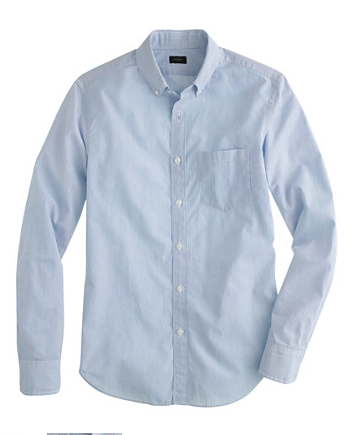 Also, the men's department is a great place to find hats, y'all.  Particularly if you have a ridiculously huge head like some women I know.
(Me.  It's me.)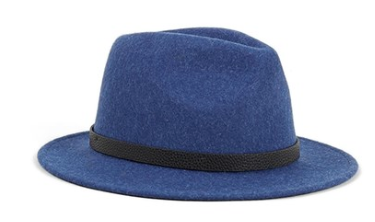 Also, as a side note to the men's department, there's this whole world of "unisex" clothing out there.  And to be honest, I don't usually gravitate toward unisex items.  Until these: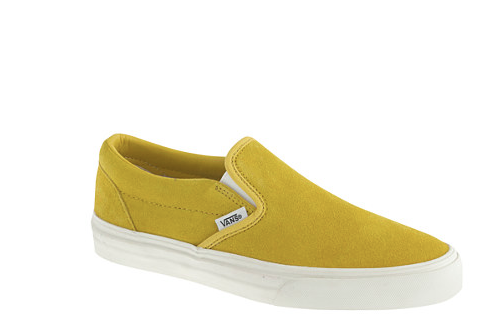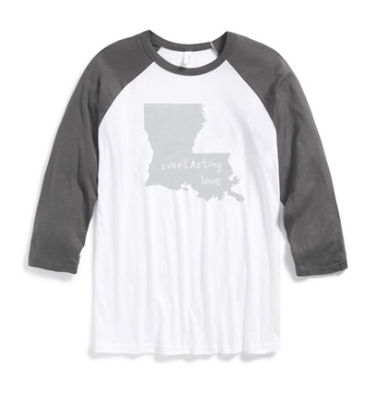 Now, I'm not saying that the Vans I got for Christmas have changed my life, but I'm basically saying that I am NEVER WEARING ANYTHING ELSE ON MY FEET EVER.
So…..yeah.
LITTLE GIRLS DEPARTMENT:
In general, I would look for accessories here.  Bracelets, necklaces, the occasional vest that some of us are lucky enough to find/fit into (again, HI SARA! I'm borrowing your vest immediately).  Trust me, you don't want to be the weirdo trying to fit into a pair of little girls skinny jeans.  Unless you are, in fact, a little girl.
But, y'all.  The accessories. And these Little Lux necklaces are my absolute favorites.  I have the Tiger Lily Necklace and have been wearing it all. the. time.  (See below for a fun discount!)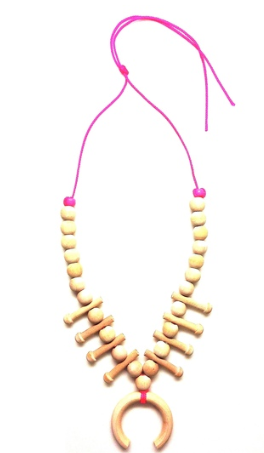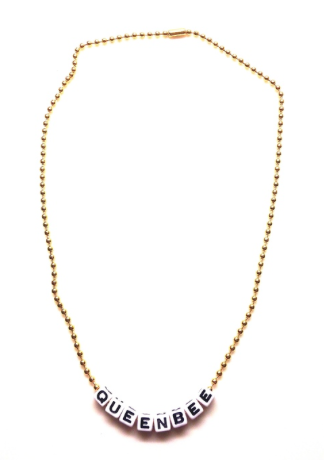 Little Lux is offering our blog readers 15% off any order PLUS free shipping, when you use the code "edit15" between now and Sunday! 
So there ya have it, friends.   Three places in which you can find some unexpectedly stylish finds.  Get your cute little booties out there and start shopping.
(Hahahahahaha, like you're not already out there.  You're definitely our people.)
Until next time,