I've been on a romper-kick this summer, searching high and low for a cute, flattering version. The idea of a romper is ideal :: a comfortable, easy-to-wear one piece summer ensemble, that can be dressed up or down with little thought or effort involved. Rompers are the perfect solution to what to wear to a variety of summer activities such as an outdoor concert, a day of travel and sight-seeing and/or a shopping excursion. You can wear a romper with a flat sandal or a wedge heel, and can even add a jacket or blazer for a more polished look.
Helpful tip :: In trying on so many rompers over the past few months, I learned that adding a belt can change up the entire look and fit for the good! I suggest taking a few belts, of various widths, into the dressing room with you as you try on rompers.
I found this open-back sailboat romper at Forever 21 while on a trip to Chicago a few weeks ago, and added a belt that I already owned. Since the romper is a trendy item, I was excited to find a romper on the "cheap," for just $22.80!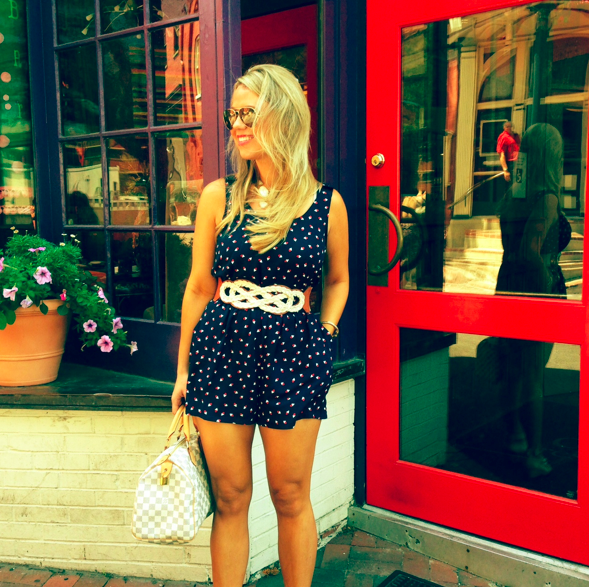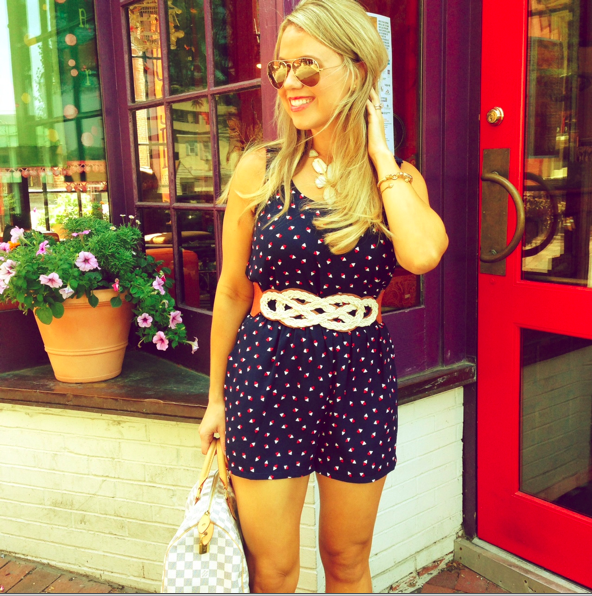 Here are a few cute romper options to try out ::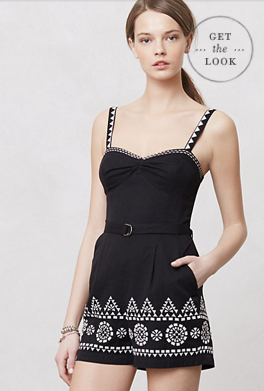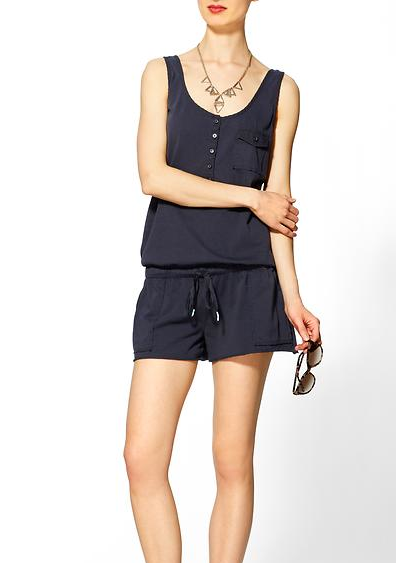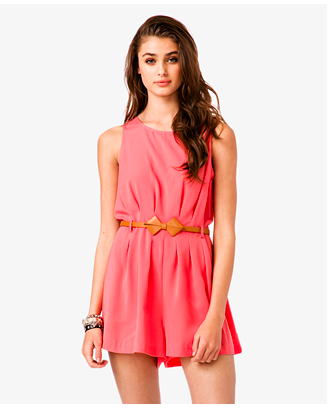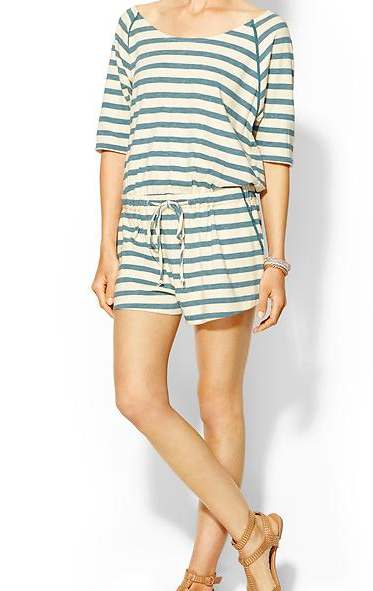 Have you found a romper you love recently? Please comment and tell us about it! We'd also love to see pics of how you are styling your rompers. Tweet us @editbylauren or Instagram #editbylauren.
Stylishly yours,