After my post last week on the military jacket, we received several questions about where to find one.
First of all, thank you for being all "that's a cute jacket, and I want one," and not all "gross, what is Sherri thinking?!"  Secondly, I got mine at Zara….BUT, it was last spring, so it's not available anymore.
I know what you're thinking:  "Boo, Sherri.  Thanks for showing us a cute jacket that we can't actually have." I know.  I get it.  SO frustrating, right?
BUT.  Since I love you guys so much, I took some time to find a few cute (and available options), that are even BETTER: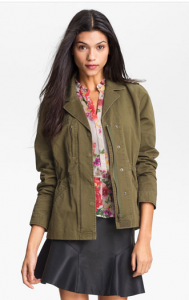 I'm also a big fan of this option, which has a crocheted back….(stay with me, it's cuter than it sounds!)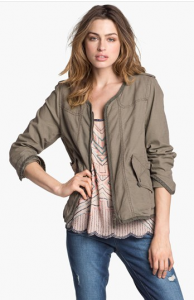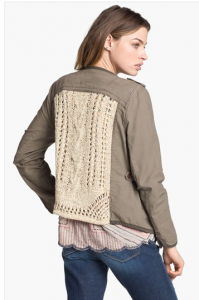 However, if your budget is of the "I like cute clothes, but still want to pay my rent" variety, here is a near perfect knockoff of this look…for $37.  Win.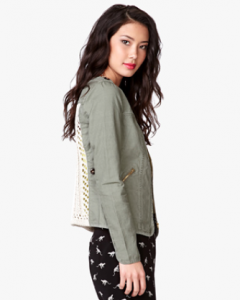 Finally, if you're thinking, that's great Sherri, but it's already approximately 137 degrees where I live, so a jacket definitely will not work," then here's the perfect solution:
The military-inspired vest: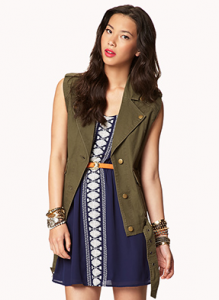 Vests are amazingly versatile, y'all.  Throw them on with a sleeveless top, a slouchy tee, or even a maxi dress, and you'll be good to go. After reading Courtney's post on the denim vest, I may or may not have immediately sprinted over to my computer to order the moto-style one.
(Unless my husband is reading this, in which case that never happened.)
Have you seen any great military-inspired options?  Share with us via Facebook, Twitter, or Instagram, and #editbylauren.
Happy shopping!