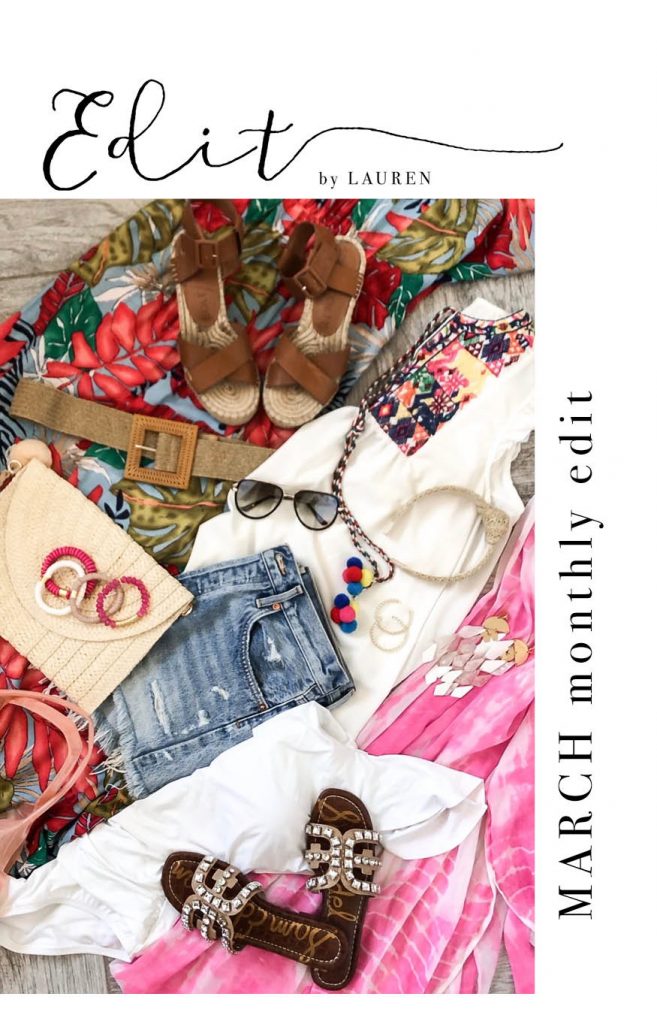 Crazy to think that when I filmed and shot this month's edition of the Monthly Edit, things were NORMAL. None of us had quarantine or social distancing on our minds, school was in session and Spring Break vacations were still happening. That was only a month ago, and boy, how things have changed so drastically and quickly!
I created the March Edit with a "Spring Break" theme. Even though most of us are no longer getting to travel as planned, these pieces are still all amazing, most of them are affordable and all can be used eventually…hopefully sooner rather than later when we are all able to hit the pool, lake and beach again! WATCH THE IGTV VIDEO HERE!
I hope this little video and these "happy" Spring items bring a little joy to your day!

Stylishly yours,
Lauren