If you're like me, you'll probably be participating in no less than 137 "exchange" parties this year.  Y'all know what I mean.  White elephant, Tacky Christmas, ornament, cookie, scarf exchanges…..it's about to be ON.
My favorite exchange party of the season is an annual Favorite Things party I do with six of my girlfriends.  We each pick our favorite item that's under $10, and then bring 6 of it.  It's just like being at Oprah's favorite things show, except instead of a new car, we all get a new lip gloss.  But, you know.  Similar.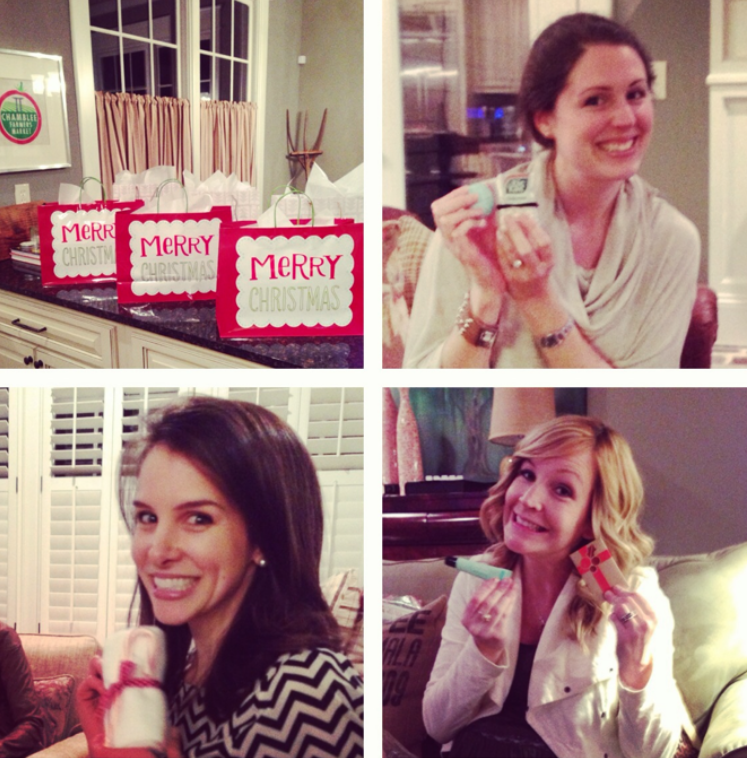 The exchange party isn't usually glam y'all.  You're gonna eat, you're gonna drink, you're gonna steal that Slap Chop from your bestie, like a boss.  So, save the sequins for New Year's, and get ready for a "how to" on these casual Christmas parties.
First up, the don'ts:
Don't wear pajama jeans. Ever. Even if you got them at last year's Tacky Christmas Party.
Don't wear a reindeer sweater.  (Can we just do away with Tacky Sweater parties?  I mean, I can look tacky for free, 364 days a year. I do not need to pay cash money for an ugly sweater. Let mama dress up for a night, m-kay?)
Don't wear your miniskirt or minidress….to this one.  Comfort is key.  Because, peppermint bark.
Now, here's how to pull off a major DO: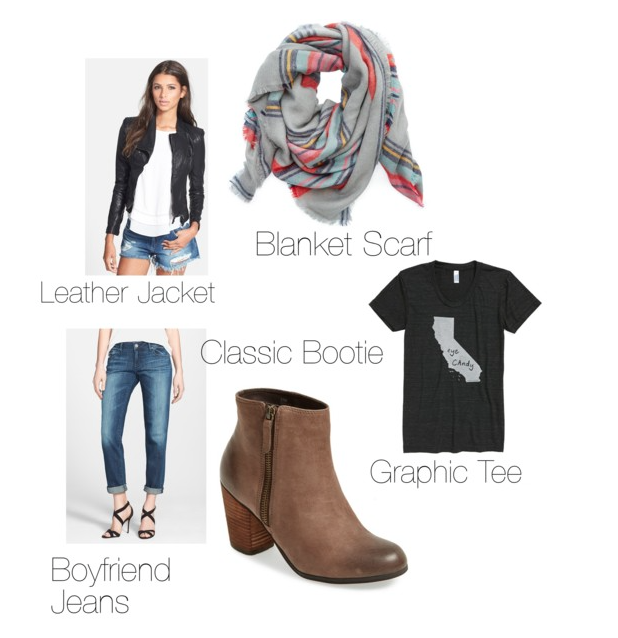 Leather Jacket//Blanket Scarf//Ankle Bootie//Graphic Tee//Boyfriend Denim
Casual.  Cool.  Blanket Scarf (duh).
And, listen.  You can remix this outfit a million different ways for each party.  Wanna get crazy and do a military jacket?  GO FOR IT.  Feeling your skinny jeans instead of boyfriends?  DO IT.
Do you want to wear the exact same outfit to each party? Okay!
At least it's not a tacky sweater.
Until next time,