Alright. Listen up ladies. I'm about to share two pieces that are absolute ESSENTIALS this fall.
Kinda like the clothing versions of a pumpkin spice latte to the face. Duh.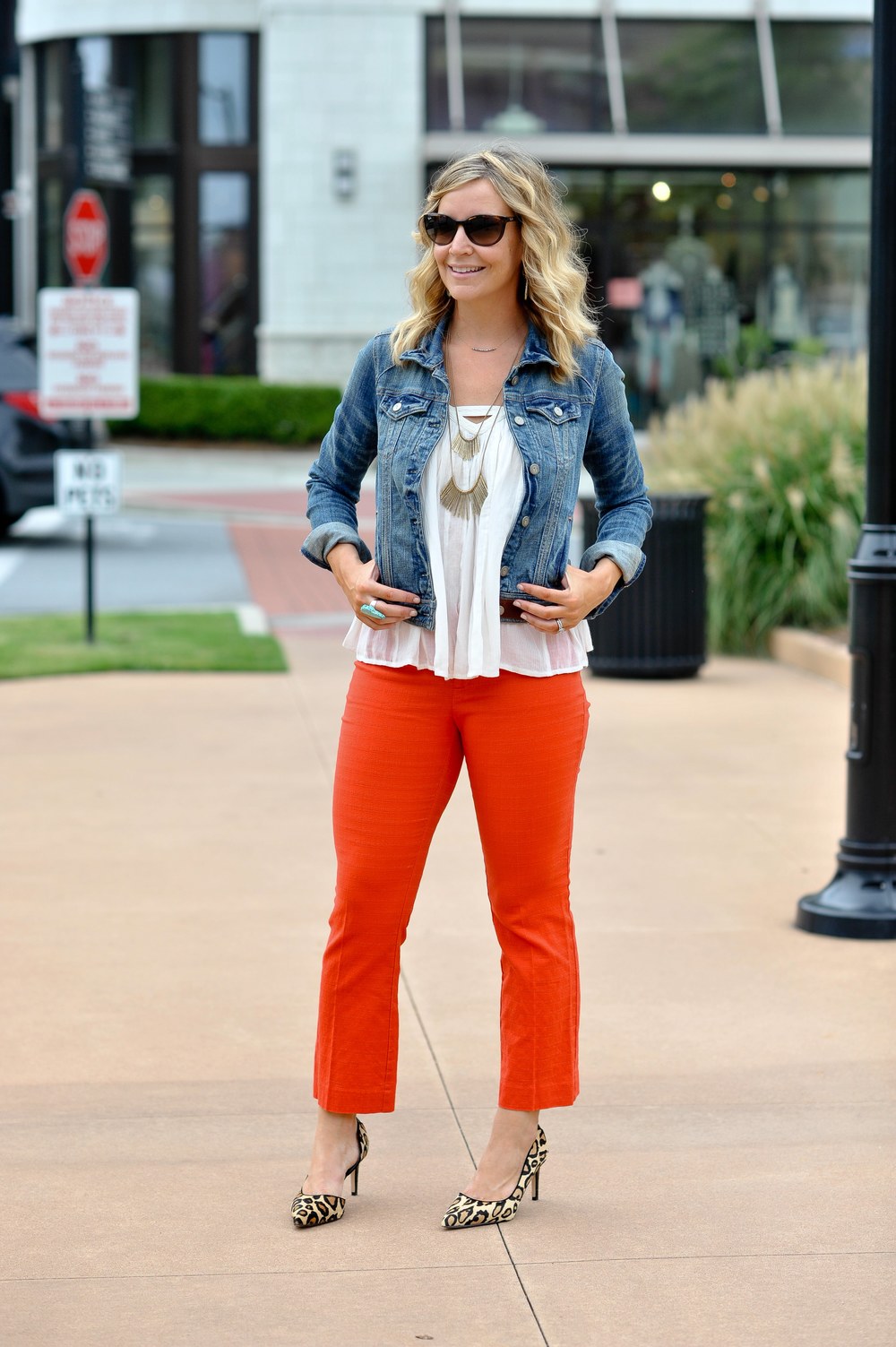 Essential Number One:
The MOST MAGICAL DENIM JACKET OF ALL TIME!!!
Not gonna lie. I've never been much of a jean jacket girl. Yes, I know they are "staples" and we always make sure our clients own one. But in my mind, I was all throwing shade and bye felicia to the denim jacket.
(Apparently, my mind may also be watching too much Real Housewives. #letsbehonest)
BUT. THIS JACKET THO.
It's kinda like it's made of unicorn tears, and cotton candy marshmallow fluff. I mean, if you like that sort of thing.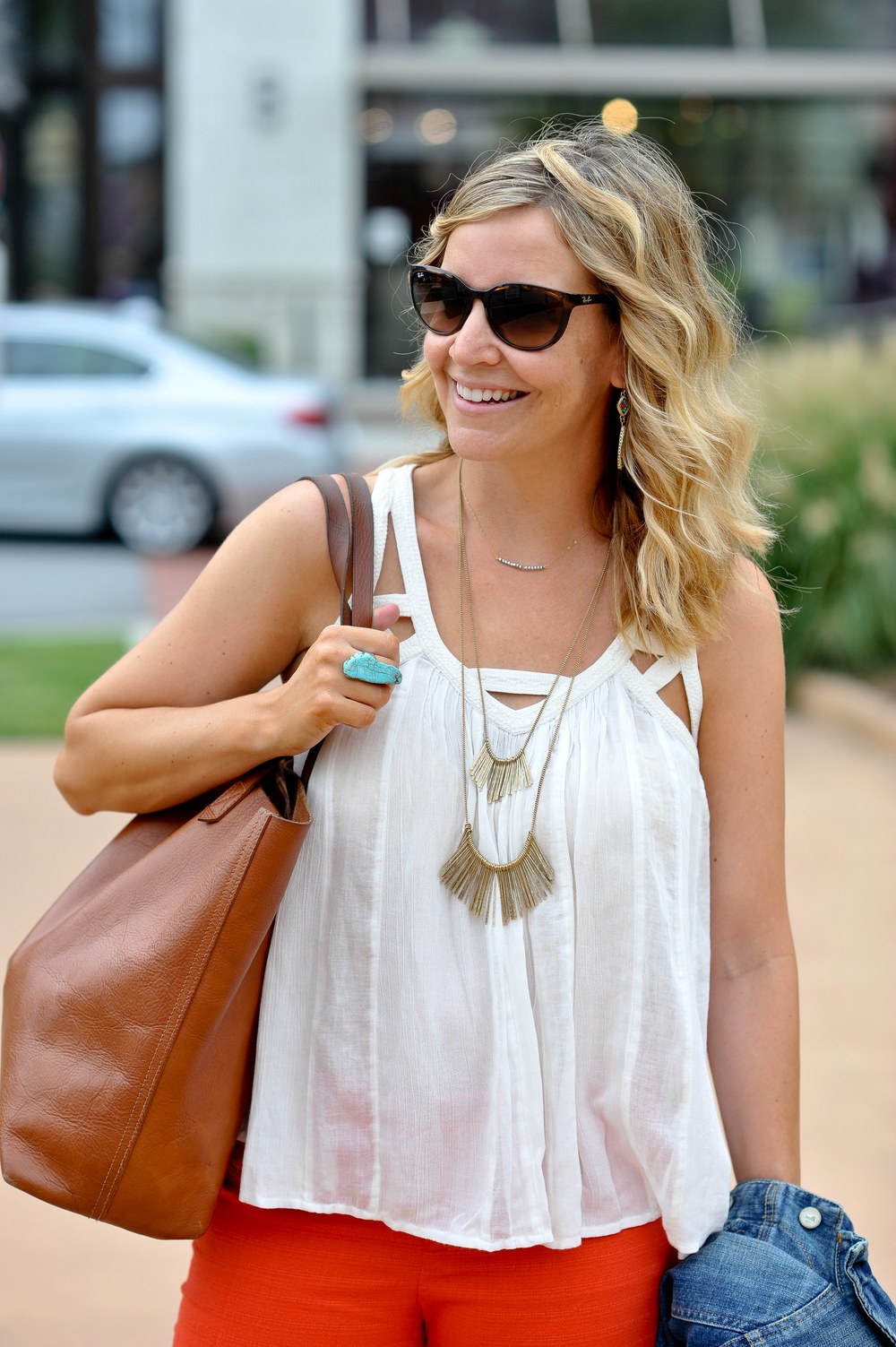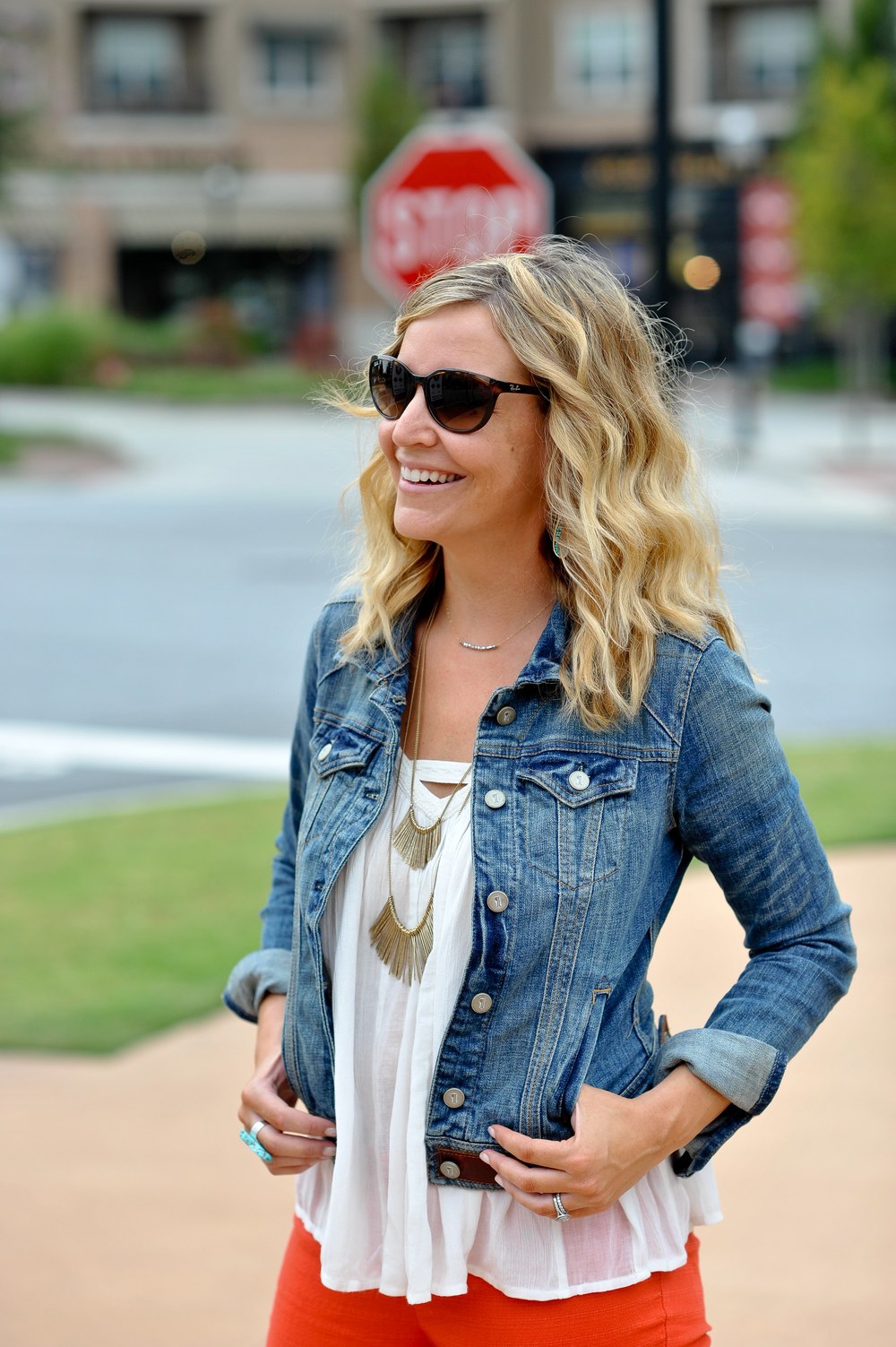 I may or may not be more upset to lose this jacket than I would be to lose my entire purse.
Just saying.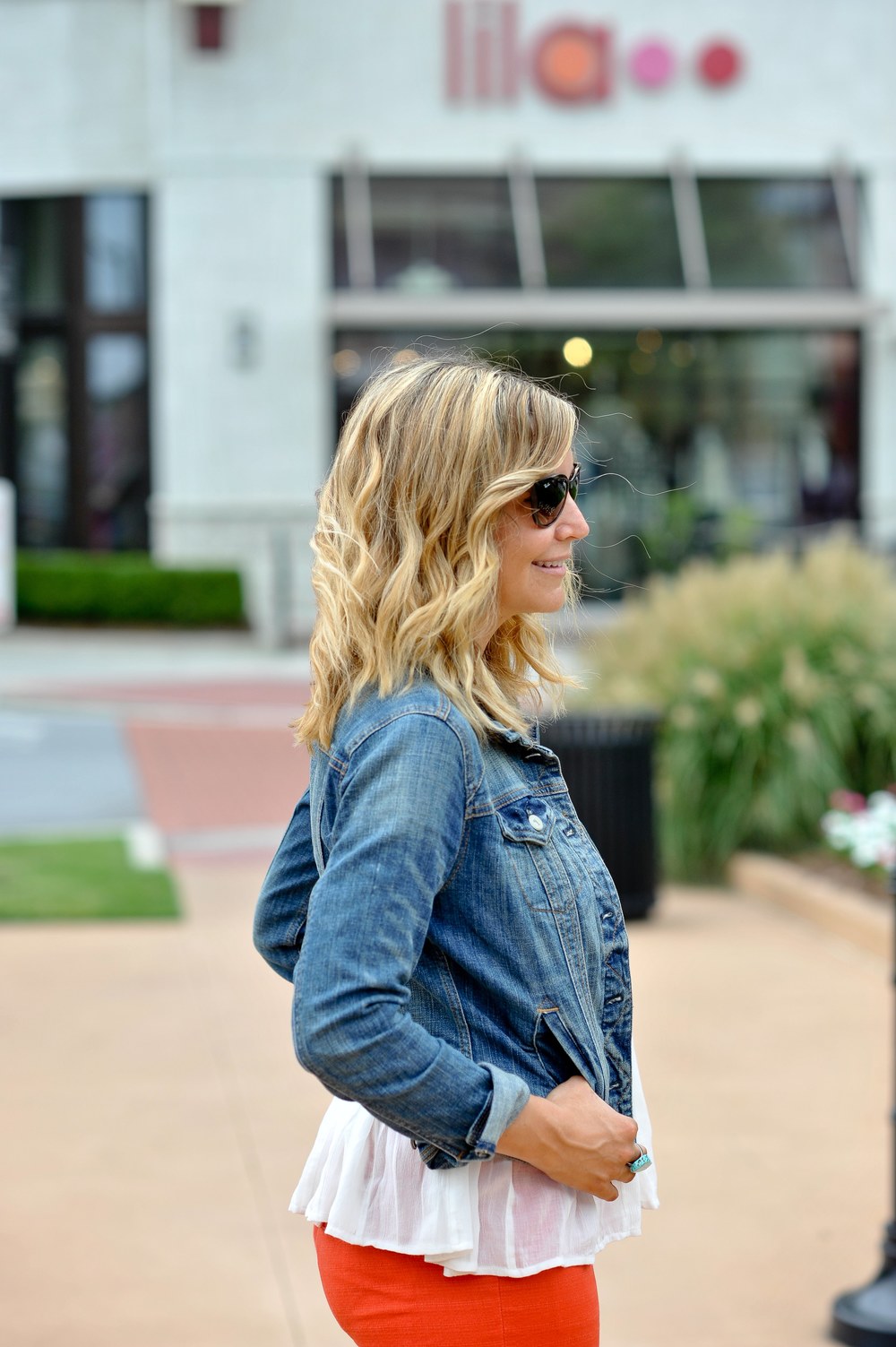 anthropologie pants | pilcro jacket | anthropologie tank | dressup necklace | sam edelman shoes | rayban sunglasses | madewell tote | sugarboo ring | images by jnelly photography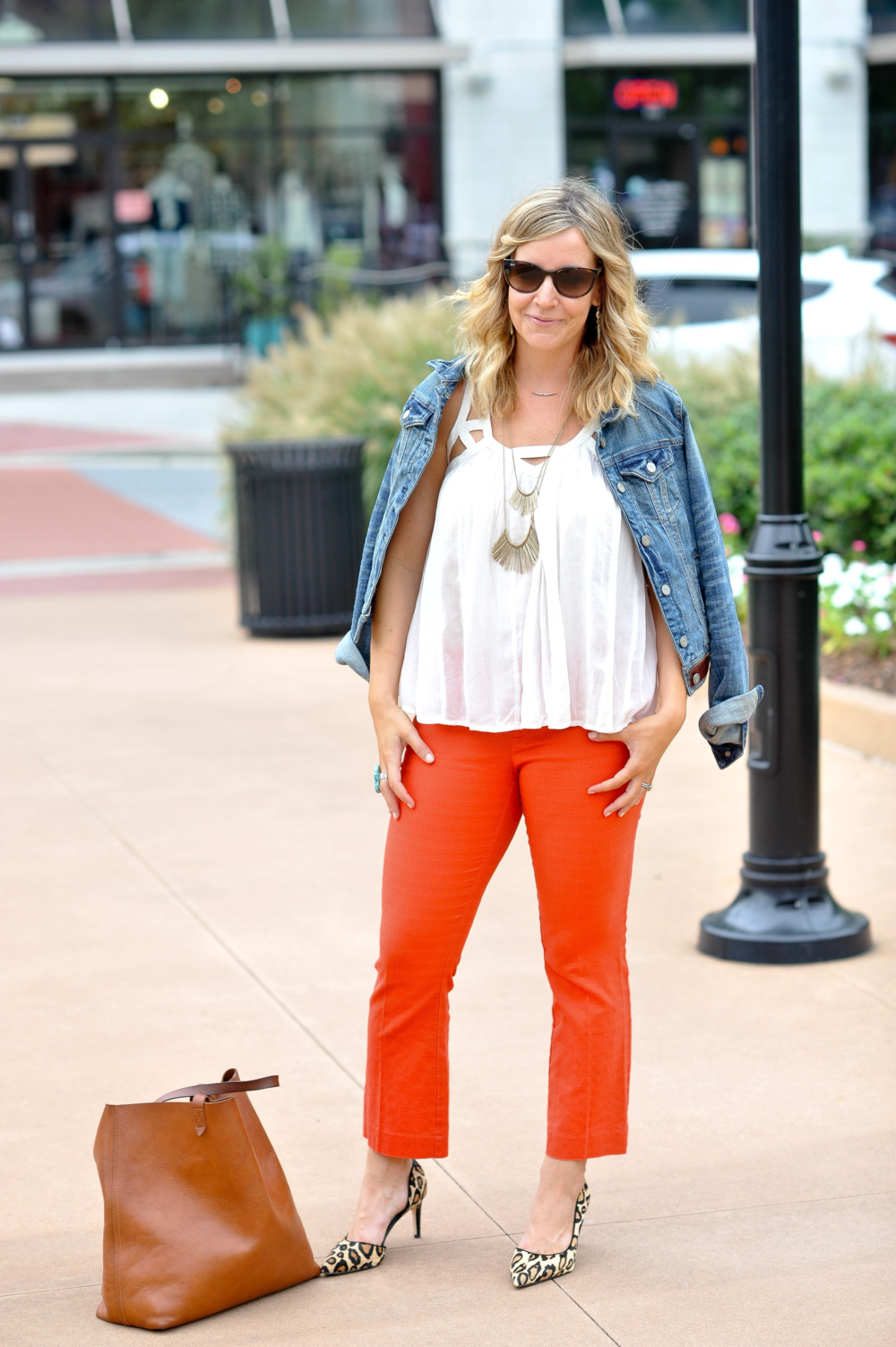 Essential Number Two:
ORANGE PANTS, y'all!! Now, I'm not talking Vol or Gator orange. This IS a fashion blog, after all.
(Aw, naw she didn't.)
Orange is perfect for throwing a pop of fall color into your outfit, even if the temps aren't super fall-ish. And if you JUST CAN'T EVEN on the orange pants, green, plum, and navy are other favorites.
Also? Go Dawgs.
(Sorry. I had to.)
Here are a few other options to lend a pop of fall to your wardrobe:

Until next time,